September 21, 2017
Netflix Renews 'BoJack Horseman' for a Fifth Season
---
BoJack Horseman, an animated show about a horse with depression who tries to make a comeback in acting, has been renewed for a fifth season on Netflix.
The series has never strayed from addressing issues related to mental illness. The show's first episode features BoJack, voiced by Will Arnett, going to the hospital for a panic attack. The show also highlights depression, anxiety, addiction and parental abuse.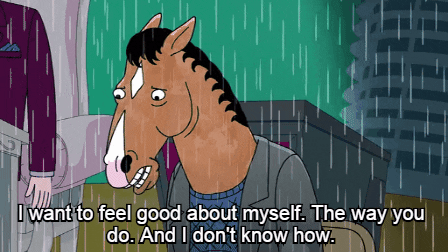 In a previous article on The Mighty about TV shows people with mental illness relate to, BoJack Horseman was one of them.
"It's one of the most accurate depictions of depression and disassociation I've ever seen," Ashley M. said.
And it's not just The Mighty's community who finds "BoJack Horseman" relatable. The show has built a large following due to its "accurate" portrayal of mental illness.
can't believe it took a show with talking animals to present the most adept portrayal of depression but goddamn bojack horseman nailed it

— Matt Schubert (@mattschubert) September 18, 2017
bojack horseman is probably the most terrifyingly accurate depiction of depression I've ever seen

— Chauncey (@chauncington) September 20, 2017
Bojack Horseman season 4 is a masterpiece. Its depiction of depression, Alzheimer's, child abuse, etc is way too real for a silly cartoon.

— Daravuth II (@daravuthii) September 12, 2017
Not to be dramatic but @BoJackHorseman is my sole inspiration for existing

— Yzzy Gonzalez (@yzzygonzalez) September 21, 2017
I just want to reach into Netflix and give @BoJackHorseman a hug, cry with him and tell him that he doesn't have to be alone ????

— Francesca Mamlin (@FrancescaMamlin) September 19, 2017
An airdate for season five has yet to be announced, but you can watch seasons one through four of "BoJack Horseman" now on Netflix.
Photo via Facebook