16 Photos That Show What ME/CFS Really Looks Like
---
May 12th is ME/CFS Awareness Day, so it's especially important during this time to raise awareness and promote understanding of the condition and those who live with it. ME/CFS (myalgic encephalomyelitis/chronic fatigue syndrome) is a chronic condition with no known cure that can produce a range of symptoms, including joint or muscle pain, chronic fatigue, post-exertional malaise, sleep disturbances and cognitive impairment (sometimes referred to as "brain fog").
The symptoms of ME/CFS can be debilitating or even life-threatening in some cases – but there is so much more to the condition than the physical effects. It can affect just about every aspect of a person's life, from your relationships to your mental health to your ability to attend school/work or do the activities you enjoy.
In honor of ME/CFS Awareness Day, we asked our Mighty community to share a photo that represents an aspect of their life with ME/CFS they wish others understood. On this day especially, let's elevate the voices of those who live with ME/CFS so loved ones as well as researchers and medical professionals have a better understanding of this condition.
Here's what our community shared with us:
1. "Trying on what I'm planning on wearing in my brother's confirmation. I'm smiling and trying to conceal how exhausted I am but you can still see it in my eyes. I'm always trying to smile through the pain and exhaustion, but some days it's just to much to keep in." – Tatjana F.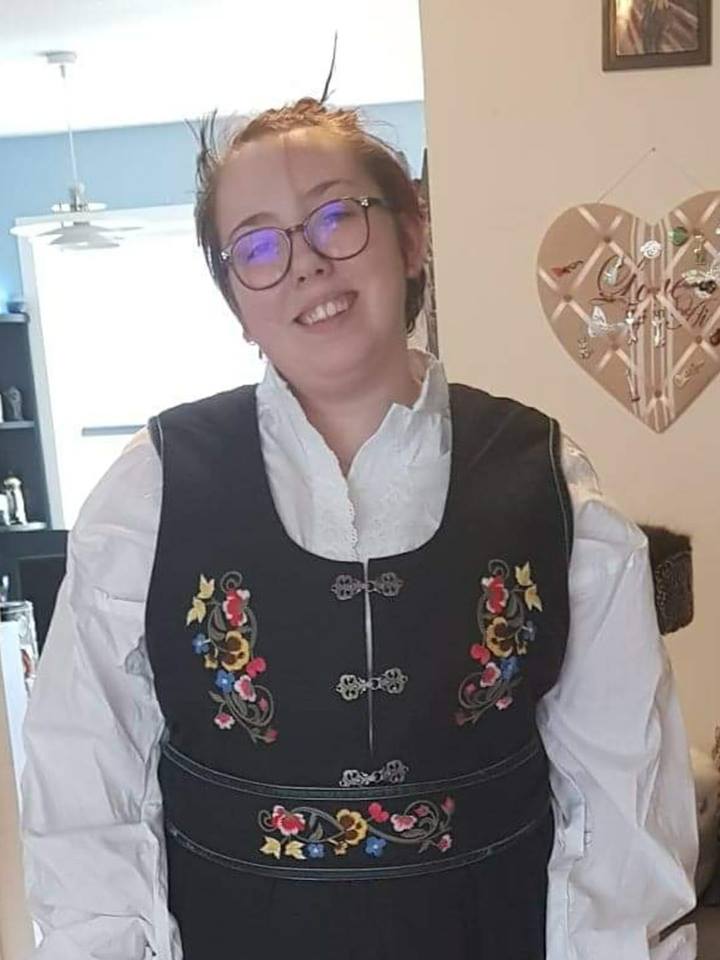 2. "Being in bed a lot… some days the pain and fatigue is so bad that getting up to go to the bathroom is difficult… bathing, brushing my hair is exhausting. I live in PJs. This a pic of my sweet dog sleeping at my feet. I'm laying on the sofa under a heated blanket. This is on a good day." – Jenny W.S.
3. "A few days ago out walking. I was in a lot of pain and exhausted. Nevertheless I try my best to push through and do something good for myself." – Cheri R.
4. "Taking our dogs for a walk, my husband has to exercise them while I sit in my wheelchair and watch." – Jill C.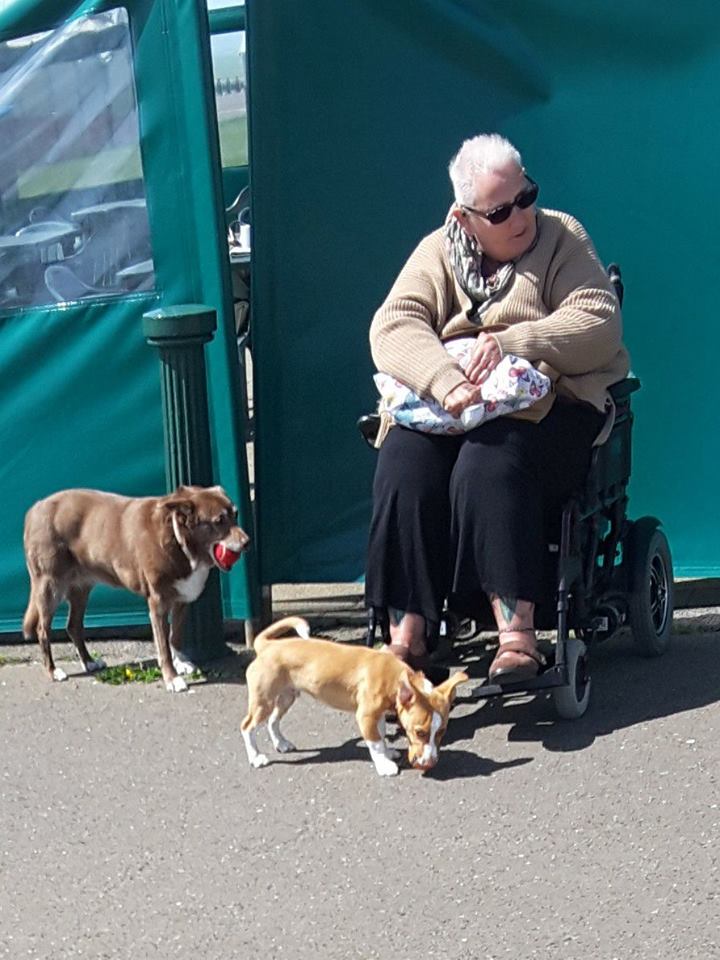 5. "Trying to live normal student life with ME = going to a show with fairy lights on my walking stick." – Josie D.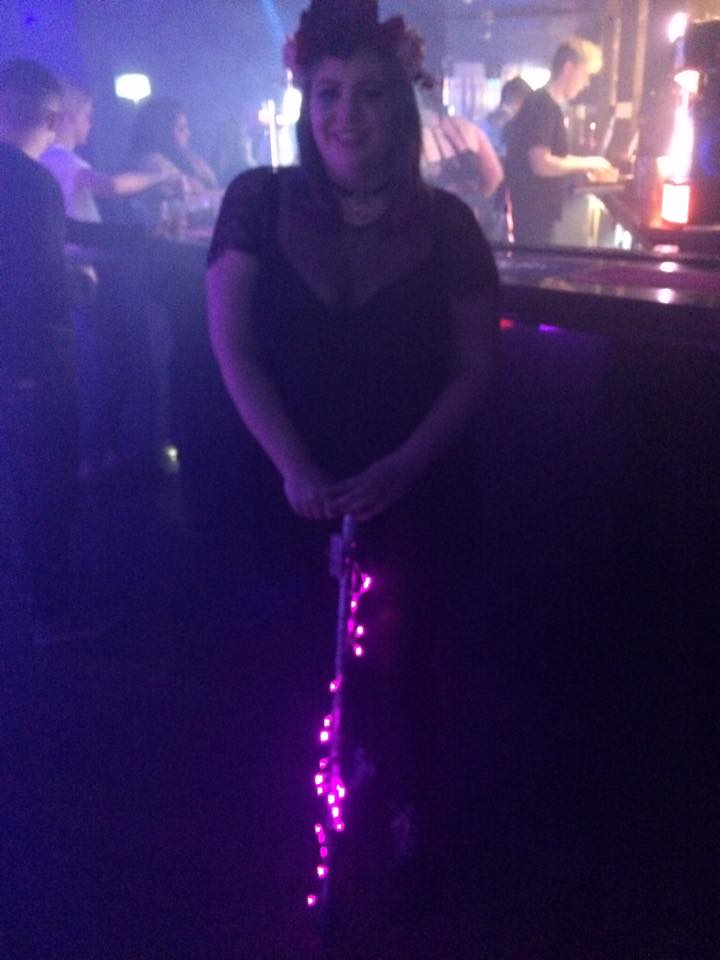 6. "Sweatin' after some mild shoppin'." – Petra V.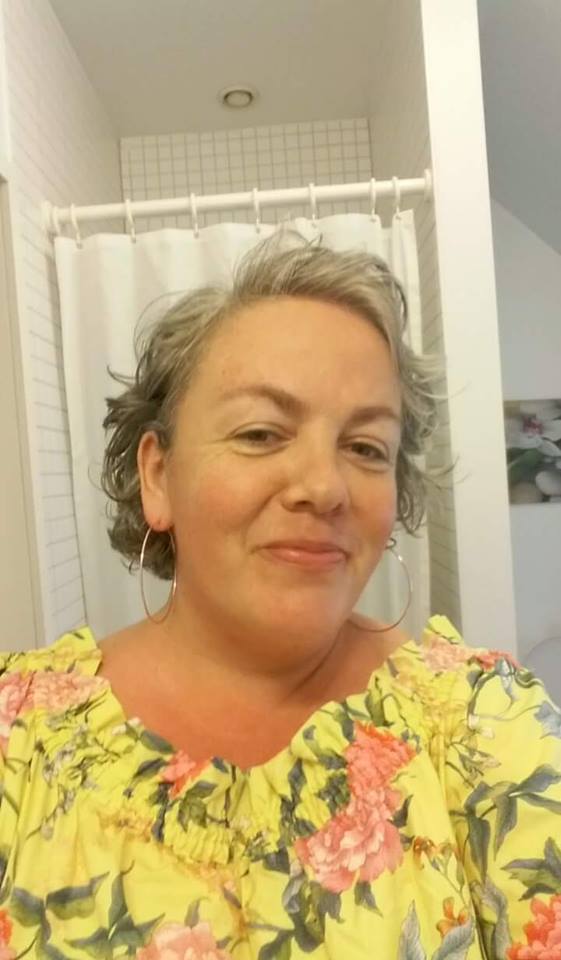 7. "The hours I've spent staring at these bedroom lights. And the patterns in the net curtains. And the weird thing is that when I'm crashing I'm so spaced out that the days somehow pass quickly as I nod in and out of sleep and stare at my bedroom around me." – Nicola P.P.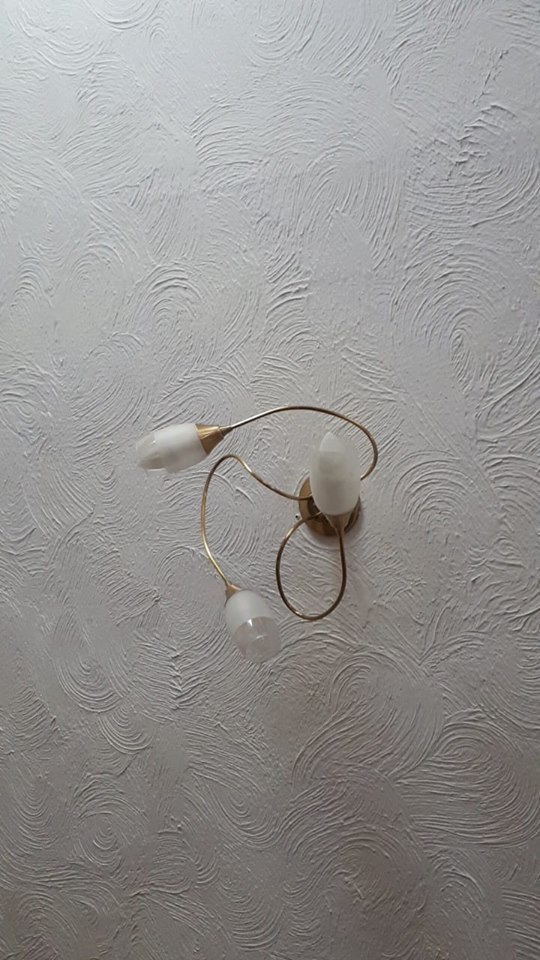 8. "Those days I grow flushed and crash. And crash a while. And I get tired of hiding the fact that I am crashing." – Alexandria A.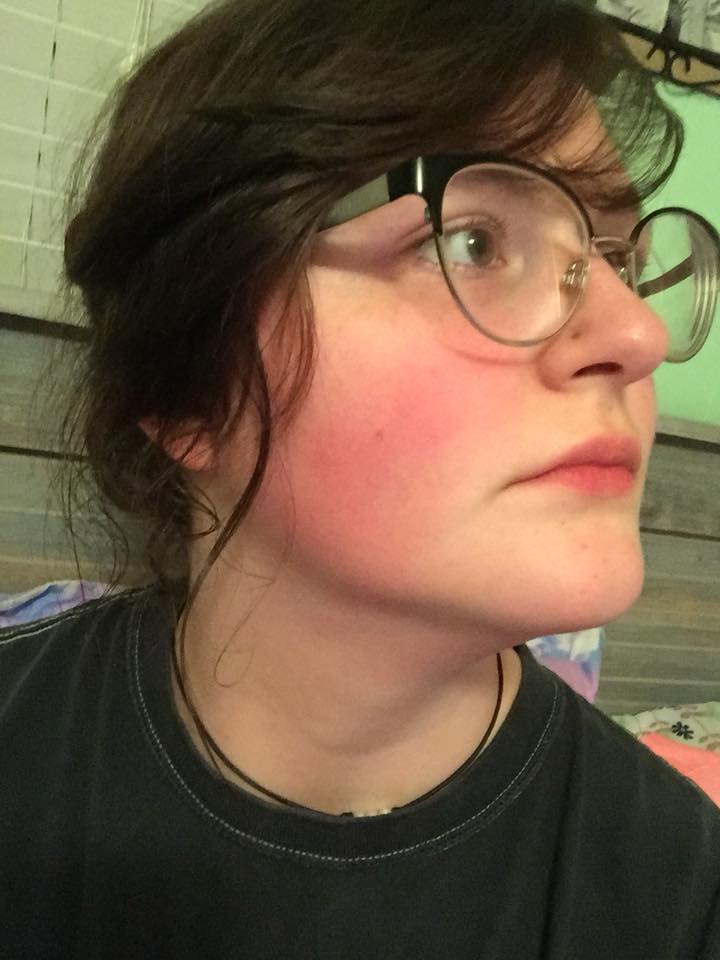 9. "After pushing myself and spending some time outside the house, this happened shortly after I returned. I didn't faint, but basically just had to sink to the floor, unable to even make it to the bed because of how little energy I had, and how dizzy and weak I felt. This is the reality that the friends I had gone to meet don't see/realize, and that my family struggles to understand." – Fatima H.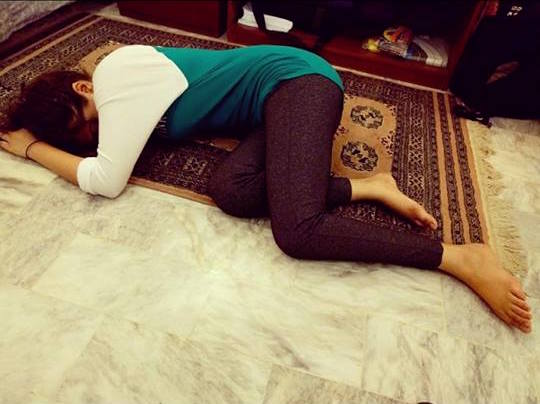 10. "Me on my hen do two weeks ago in my wheelchair. I want people to understand that I am still a normal person with a life, it's just a bit different to most people's. I still have a job and (two weeks tomorrow) a husband and a social life, I just have to do it a lot differently than I used to. I want people to know that I am not 'confined' to my wheelchair. Without it, I was housebound with no job and very little interaction with anyone aside from my partner. It's given me freedom and independence that I didn't think I'd ever have again. People assume that I hate it and that it's holding me back, but it's the opposite. It's given me some semblance of a life back. I want people to understand that I'm still here and I refuse to be invisible." – Mel K.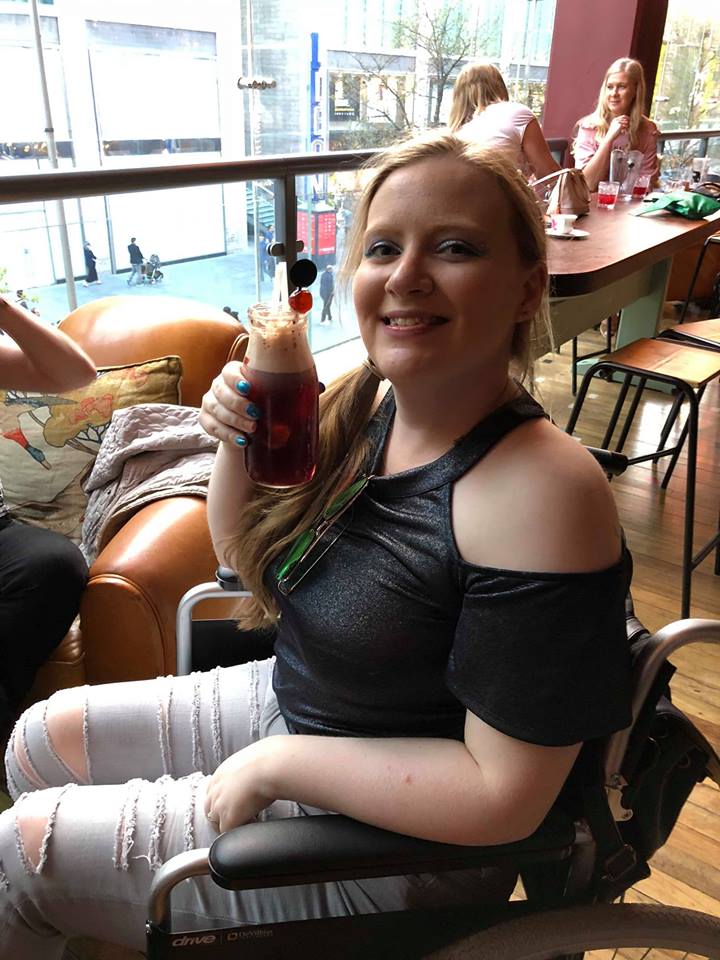 11. "This is my life 24/7. I live my life from my bed. Like so many others with severe ME, I live my life from one darkened room and I rely on carers for even my basic needs. In the photo I am wearing sunglasses due to hypersensitivity, I also have blackout blinds at my window. I'm wearing a strapless top because clothing is painful against my skin. I am surrounded by everything I need on a daily basis, medication, food, water, a telephone to call for help if I need it. My hospital bed is a lifesaver because I can't sit up and laying flat makes me so dizzy. My head is shaved because I couldn't wash and dry my long hair myself and I can't sit up long enough to have it styled." – Jo M.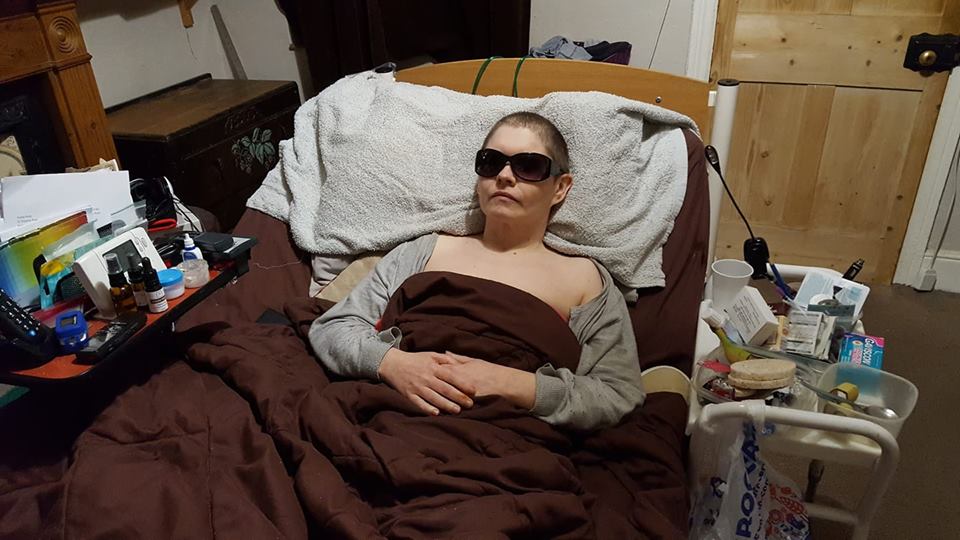 12. "This distance that's torture for me to walk but 'nothing' to everyone I know. Having to pep talk myself every time to do it to not be completely ostracized from life again like I was when I was bedridden for my teens." – Ren H.H.
13. "After having painsomnia for three days/nights straight, I made it to my own graduation. Three years of struggling through fatigue as well as other chronic illnesses. This day showed everyone who doubted me, that I did it, regardless of their negative comments about my illnesses." – Charlette C.A.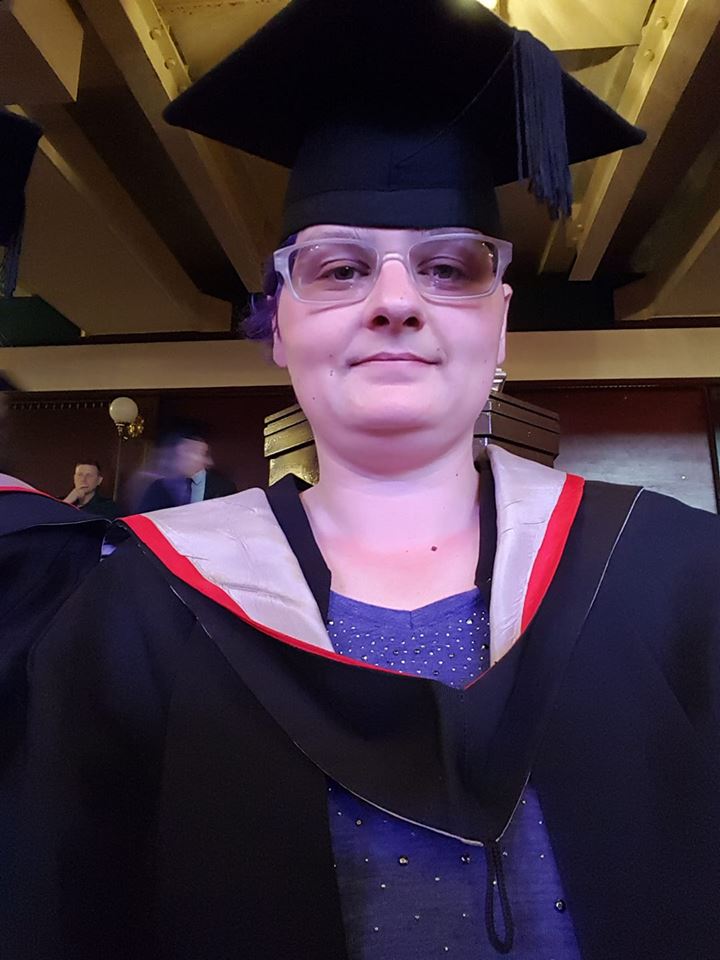 14. "Here's a photo from before I got sick, and a photo of me standing for the first time in two years after being bedridden." – Jamison H.
15. "As a full-time student, constant fatigue and the depression that comes along with it often means days at home, eating terrible food (because I don't have the energy to make anything) and piles of trash accumulating that I can't clean. I'm always scared that I'm allowing my room to turn into a 'sick person's room.'" – Hannah B.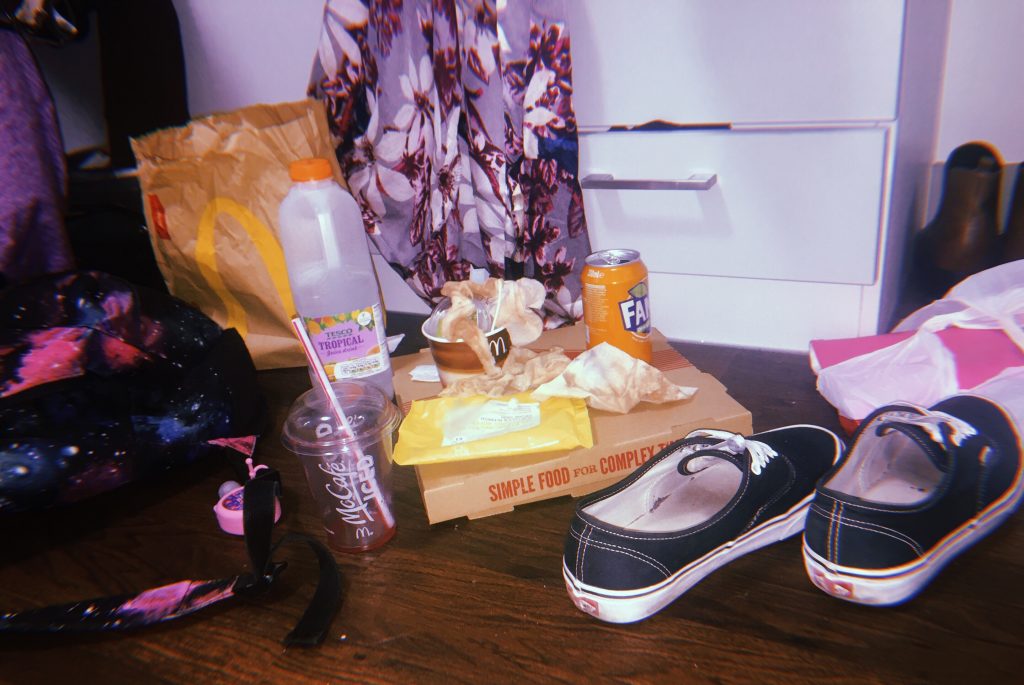 16. "It's such lonely existence. I'm so glad I have my husband and dogs. When I move around the house, I end up on the floor a lot… but I'm glad to have the company when I'm there." – Lee-Anne E.