Why My Daughter With a Disability Can Experience Life 'Both Ways' Too
---
Yesterday I took my daughter to the doctor. She scribbled on the paper, walked down the hall, tracked the light with her eyes. It was a typical doctor's visit. Except, for us this also included discussing how to combat her neurodegenerative genetic condition, (she receives biweekly spinal infusions under anesthesia to slow her disease progression), and whether to add in an off-label medication. The off-label medication wouldn't definitively help, but it might. It can cause significant gastrointestinal side effects, especially without a careful diet of very little sugar. She is 2 years old.
Afterwards, I stopped at an Italian bakery on the way home where I went as a little girl with my mom. We ordered lots of goodies. She's not taking it yet, right? She was trying to lick the cookies through the display case and tottering through the narrow aisles with glee. A very nice couple was smiling and laughing at her excitement. I blurted out, "We're enjoying this since she might start a medication where she can't digest sugar." And the woman said in a nice way, "Are you sure she won't grow out of it?" This was a normal response to what I had signaled with what I said. But, yes, I'm sure.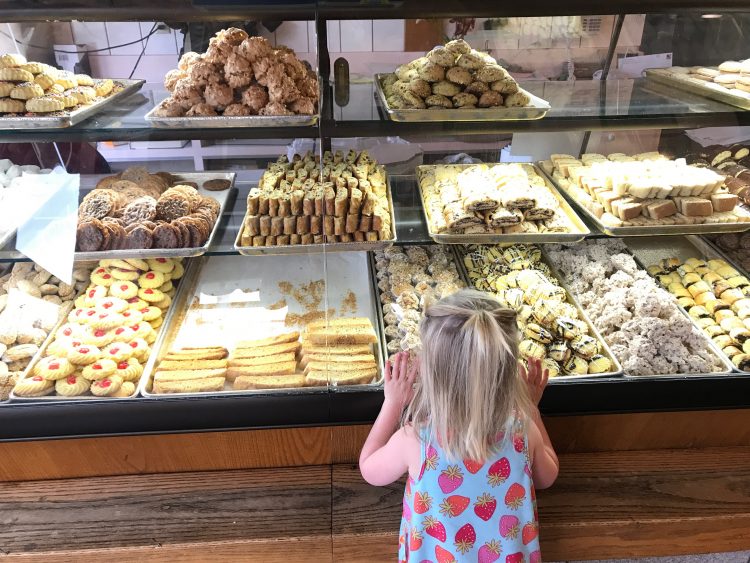 This made me think — we have it both ways. We feel the isolation at times and the pangs of sadness over facing this enormous challenge with Niemann-Pick type C (NPC) disease. But people can't tell, right now at least. NPC is neurodegenerative and causes progressive, debilitating disability in every way; it is better if people are able to receive an early diagnosis. NPC can feel like an anvil hanging over one's head, attempting to to take their memory, their speech, and their movement. It can cause hallucinations, take their ability to eat an ice cream, to hold a hand, run through a park, sit up, smile at a joke, say hi, bye, I love you.
And we have it another way too. We can give the perception of a family without a care in the world. Our children can be two little adorable girls laughing and racing through a store or a park, holding hands, snuggling up. Sometimes I get a pause to think of the impression this gives to the people we pass by — who may be facing their own struggles and feeling overwhelmed and isolated. Something I've found to be true is all of us are facing challenges of different sorts, some more visual than others. And while I don't particularly identify with people exclusively focused on some of the lighter things, I'm also aware that we can come across similarly to others who don't know our story as well. To those people, I want to say, I am with you, too. We are facing our challenges, too. We are by your side in fighting to make the best of this challenge and hold on to hope, happiness, love, and community.
So, while we may not look like it – we've got it going on, too — in both ways: the many blessings that we are grateful for, and some pretty grave realities and possibilities we are carrying as well. For now, we'll grab those cookies while we can, and send out a smoke signal to let you know you are not alone.
Follow this blog on Hope for Marian