14 Products Under $20 People With Chronic Pain Swear By
---
If you struggle daily with chronic pain, it can quickly become frustrating and exhausting, since finding a product or technique that eases your pain tends to be an ongoing process of trial and error involving a combination of treatments rather than one single "fix."
But, as many in our chronic pain community know, trying out tons of lotions and oils and massagers and pillows and alternative therapies and medications can quickly add up, and most of us don't have the cash lying around to try out every single new tool or treatment that becomes available.
That's why we wanted to know which items out there will give you the best bang for your buck – so we asked our Mighty community which products help them manage their chronic pain and cost less than $20. These products are inexpensive, but still tried-and-true.
Here are our community's recommendations.
1. Gel Ice Packs
If cold therapy helps with your chronic pain, these gel ice packs can be easily frozen and reused to provide you with some pain relief.
"Large gel ice packs off Amazon," recommended Jill Williams. "They are easier to use, because they are super flexible. I get the large ones to tuck inside my pillowcase."
"Ice packs!" said Lindsay Glenne Montague. "Feels so good when my head gets bad."
"Ice packs from the drug store. They are liqui-gel, last forever, have a soft cover and are just pliant enough not to hurt when tucked between my back and a pillow," added Jean Kappelmann Kloke.
Buy the gel ice packs above (2-pack) for $11.99 from Amazon.
2. Biofreeze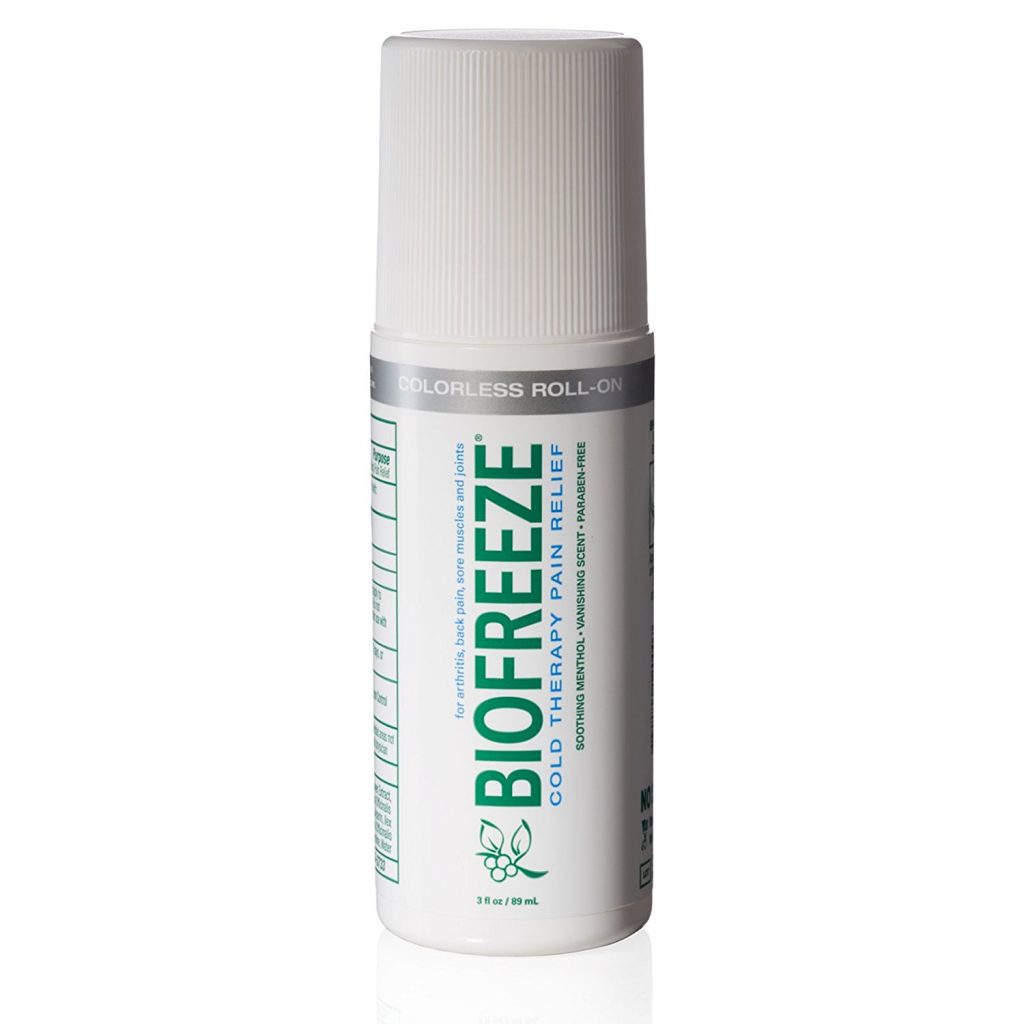 Biofreeze is a topical analgesic containing menthol, which is both cooling and pain relieving for sore muscles and joints.
Regina Kurtansky Jones told us, "Biofreeze, for sure! I use the roll-on so I can sleep without my hands getting hot/cold. I also like the roll-on because it allows me to reach those spots on my back that are just out of my reach with my fingers. It gives me a little extra length for me to get them myself, in case there isn't anyone around to help."
Buy the Biofreeze roll on above for $9.23 above from Amazon.
3. Foam Roller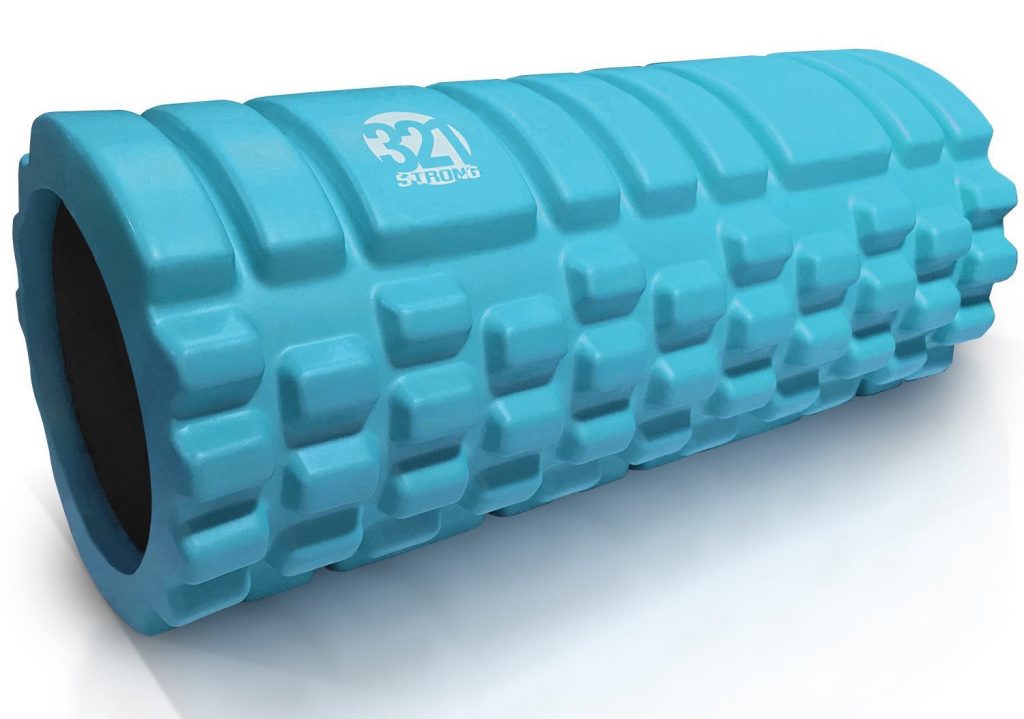 Foam rollers can be used to help reduce muscle pain and tension, massage trigger points and improve blood flow and circulation.
"A foam roller from Amazon, just like my physical therapist uses on me for myofascial release in my legs… it makes a huge difference!" wrote Margit Jameson.
Buy the foam roller above for $16.99 from Amazon.
4. Kinesiology Tape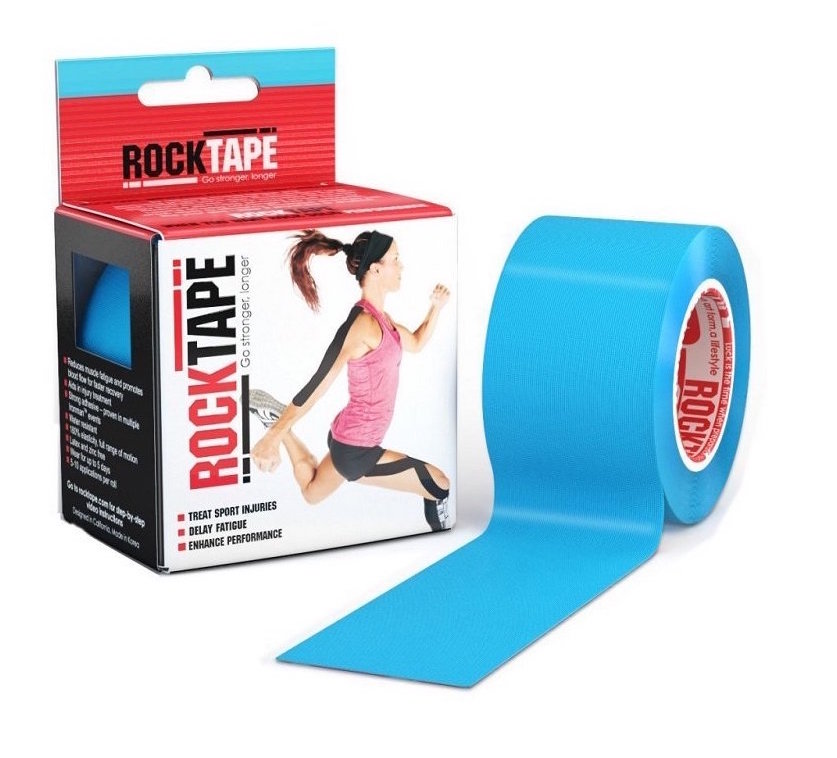 Kinesiology (KT) tape lifts the skin away from the muscles to allow for decompression in the area, which can reduce swelling and pain.
"KT Tape!" recommended Kristin Neely. "Lay it on wherever hurts (mostly my hands) and I can almost immediately feel the difference – putting on and taking off."
Buy the KT tape above for $19 from Amazon.
5. Tennis Ball
If you experience tense muscles or trigger points, a tennis ball (or other sports ball) could be used as a self-massage tool to roll out sore spots.
"A tennis ball or street hockey ball. Amazing for trigger point release work/self-massage (can lay on it, roll it, etc.)," explained Kate Julia.
Buy the tennis balls above for $6.75 from Amazon.
6. Heating Pad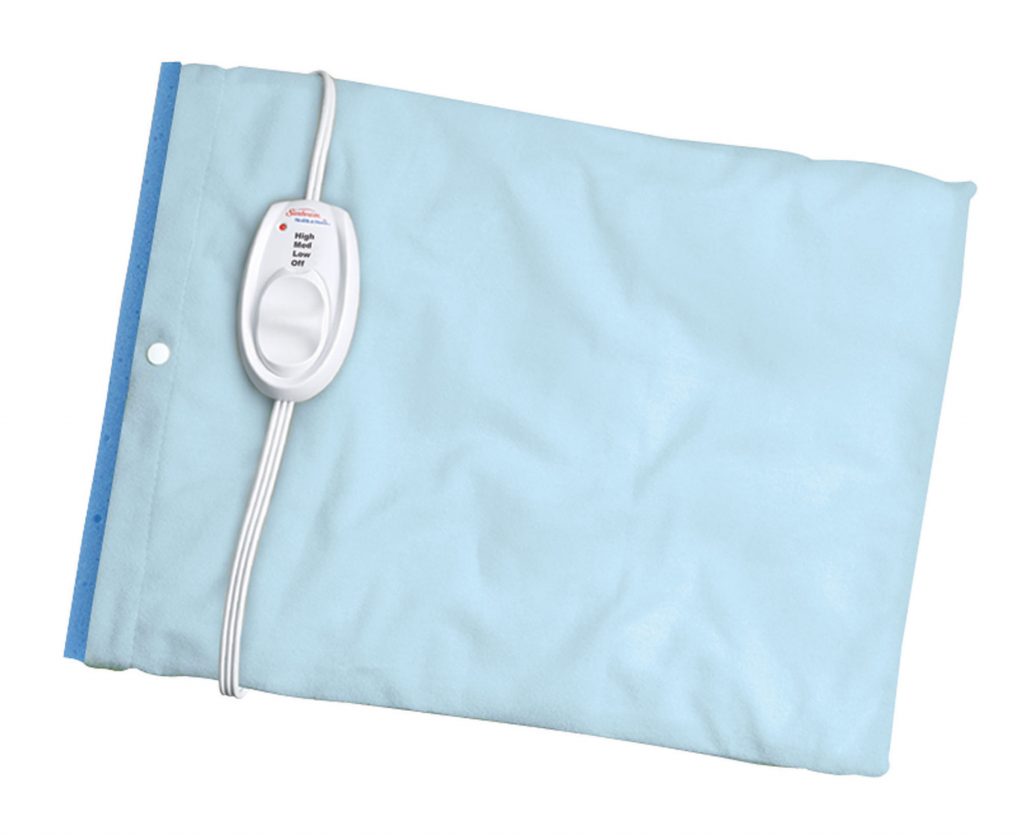 A heating pad can help relieve pain while also providing comfort on difficult flare days.
Laura Fincher wrote, "My heating pad is a life saver! And you can find one from Walmart for under $20."
Amber Thomas recommended, "Clay based heating pads that you can use as an ice pack too."
Buy the heating pad above for $13.98 from Walmart.
7. Body Pillow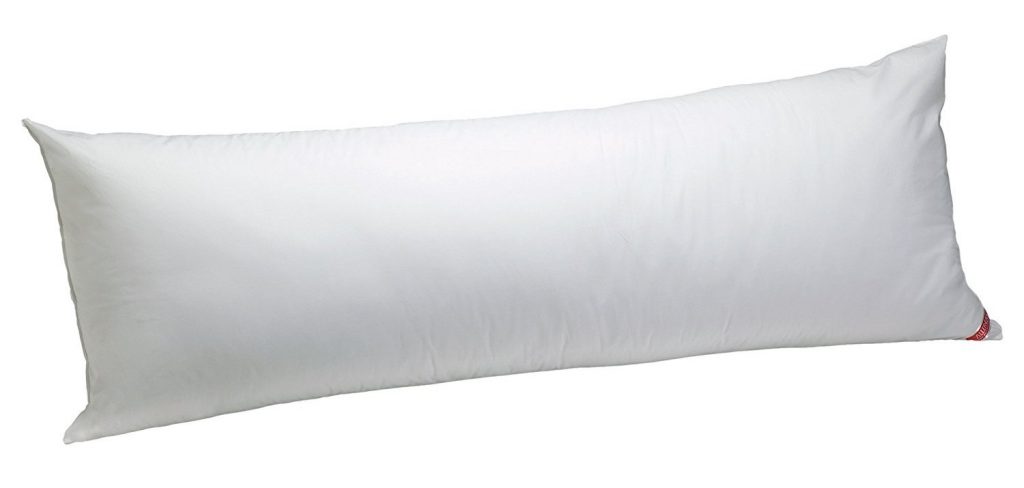 A body pillow can help keep your entire body aligned and supported in bed while you're sleeping to avoid additional pain or injury.
Jamie Swanson said, "[I use a] round, 4-foot pillow for laying on my side. I put it between my knees and use it to prop my arm, helps keep my back from twisting."
Anastasia Bellaby added, "Huge body pillow (purchased on eBay!). Works wonders for a good night's sleep with my arthritic lower back and pelvis!"
Buy the body pillow above for $14.99 from Amazon.
8. Tiger Balm
Tiger Balm is a pain relieving rub that can be used for temporary relief of minor aches and pains of muscles and joints associated with simple backache, arthritis, bruises, strains and sprains.
"Tiger Balm," wrote Bethan Bea Winsborrow. "It is amazing for muscle pain and can be applied as often as you need it."
"Tiger Balm…" said Krissy Frana. "I don't leave the house without it!"
"Tiger Balm is the best pain-relieving ointment that comes in a can. It lasts for hours. It helps with joint and muscle pain. Smells good too," Jenny Williams Sarver told us.
Buy the Tiger Balm above for $5.68 from Walmart.
9. Epsom Salt
Epsom salt has a number of health benefits, including soothing muscle pain and reducing swelling. If you're able, try adding some to a warm bath and give your body time to soak.
"[A] bubble bath with Epsom salts," said Becky Wearmouth. "A 20-minute soak really helps me."
Aleice Mitchell recommended, "Dr Teal's lavender Epsom salts [featured above]."
"I mix Epson salt with essential oil and avocado oil and rub it on all my arthritic areas to jump start my day," explained Karen Joan Topping. "That and a trusty electric heating pad."
Buy the Epsom salt above (2-pack) for $16.90 from Amazon.
10. Thermacare Heat Wraps
These multi-purpose heat wraps are designed to soothe muscle and joint pain by providing direct heat therapy.
"Thermacare heat wraps," suggested April A Proffer. "They are great for when I'm working or on the go."
"I love using Thermacare heat wraps. They relax my muscles and the nice thing is that they stay on even if you have to get up or go somewhere," added Char Baiz.
Buy the Thermacare heat wraps above for $5.09 from Amazon.
11. Compression Socks
Compression socks or leggings can help increase blood flow, reduce swelling or edema and prevent blood pooling, which may help reduce a person's chronic pain.
"I find flight socks and compression socks really helpful at night! You can buy them from Amazon, or find them in the travel section of places like Boots and Superdrug (in the U.K.)," wrote Becky Wearmouth.
Buy the compression socks above for $16.99 from Amazon.
12. Hand/Foot Warmers
These air-activated hand warmers can be stored inside your pocket to keep your hand warm and help relieve pain if you're out in cold weather (note: do not apply directly to the skin). The warmers also come in different styles for your feet and body.
"For disposable heat pads, I prefer the camping hand/body/foot warmers because they are $1 each, last usually up to eight hours, get warm super fast, and are generally warmer than the ones bought for pain (be careful, you can burn yourself at times). If you need heat quickly, I love them," Jill Williams explained.
Buy the hand warmers above (20-ct.) for $15.42 from Amazon.
13. IcyHot
This pain relieving ointment comes on an adhesive patch and contains five percent menthol. It can last up to eight hours.
Donna G. Testarossa recommended, "IcyHot patches with lidocaine, five for about $10. CVS has a store brand that works just as well."
"IcyHot!" said Hollie Williams Spinn. "The roll-on kind makes it easy to apply and it works so well for sore joints!"
Buy the IcyHot pain patch above for $9.07 from Amazon.
14. Microbead Neck Pillow
If you struggle with neck pain, a neck pillow can help keep your head supported and reduce pain, tension and strain.
"I got a microbead pillow that wraps around my neck, and I ordered pillows that wrap around the head rest in my car! Adds that extra support for my neck, which works wonders for me considering I'm fused from c1 to c4!" wrote Liz Ann Taylor.
Buy the microbead neck pillow above for $10.99 from Amazon.