How My Service Dog Changes the Way People See Me
---
Last week, I had my first appointment with an occupational therapist. She thinks she will be able to help me build up to returning to work and school, but it will be a very slow process to learn my limits and stay inside them. I will be using a wheelchair almost all the time, and I have been preparing myself for the transition. I am in the process of getting a chair fitted to me, but until then, I have an old Goodwill one that works if I have someone with me to push.
My roommate came with me to the appointment, and we decided to stop by our local Scheel's to look at sandals and swimsuits after. Scheel's is dog friendly, so we brought my service dog prospect, Quimby, for some training and socialization opportunities. I knew that walking the store would leave me sick the next day, so I used the chair. I had a really great experience, and I didn't expect it.
I've used the chair before, but always without my pup. Many people would glance my way and quickly avert their eyes, completely avoid me, profusely apologize for not seeing me, or even speak to me as if I couldn't understand. It doesn't upset me, but it also doesn't feel very good. I don't like to be seen as an embarrassment or burden to anyone. I know their intentions are not to make me embarrassed, but many really don't know how to act or approach someone in a wheelchair.
I found it strange that with my pup in my lap in a big department store, I was approached easily. I had several lengthy conversations with staff and shoppers, and not one person seemed to think I was anything other than a person with a puppy. No one looked at the chair funny or gave me pitying looks, and everyone was so happy to see me and my pup. I got to explain to several people how owner training a service dog works, and I got to meet many people I never would've had the chance to talk to before.
After shopping, I had a nice night with a couple of my closest friends, and as we were discussing the trip, we realized my experience could help everyone understand how to talk to people in wheelchairs or people who are disabled in other ways.
If treating us like you treat anyone else is too hard or makes you nervous, treat us as you would if we were holding a puppy.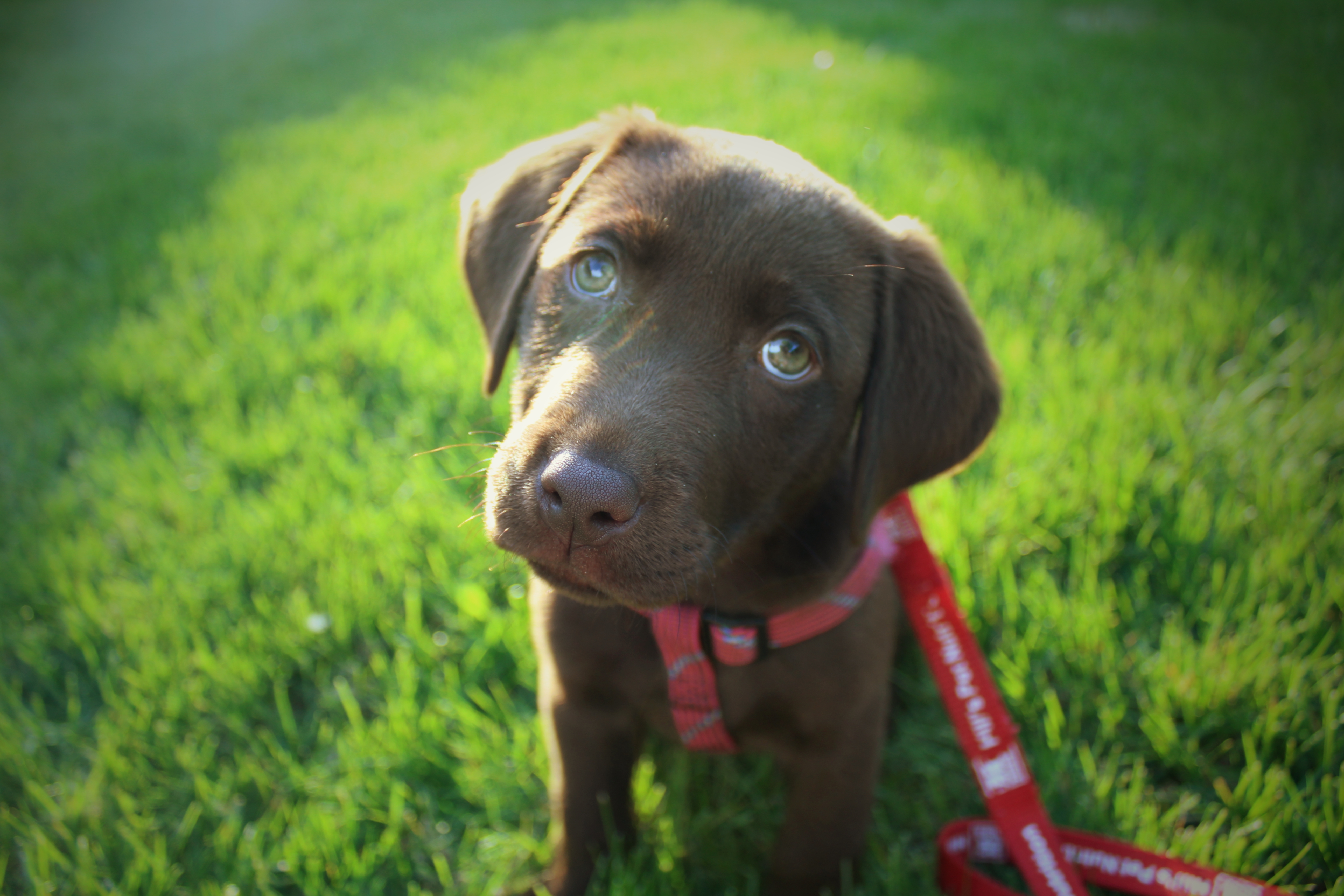 We like to talk to people and have conversations just like everyone else.
Sometimes when I go to a store, it's the only time I've been out of the house for a few days, and I enjoy the chance to socialize a little bit. I like to answer questions, and I'm pretty open about why I need a service dog, why I use a chair sometimes, or why I need to take breaks. I would much rather someone politely ask me what they are thinking than avert their eyes or give me sad looks.
I'd like people to smile at me like I have a cute puppy on my lap and not like I'm a charity case. I would carry a puppy on my lap all the time if I could, but unfortunately, she will grow bigger than lap size eventually.
I'm sure others who use a wheelchair have had similar experiences, and I think it's time things were different for us. I found that using this analogy really helped me explain to everyone how I'd like to be treated, and I think part of the reason we get treated so differently is because we don't talk about it. I hope this article will help you have a quick and easy way to explain to others how to treat someone in a wheelchair, and if you can relate, I'd love to hear about it.