To My Daughter With Down Syndrome on Her First Birthday
---
Dear Alice,
Happy first birthday!
You are the sweetest, happiest, most easygoing and most loving baby on the planet. You have a sweet, easy smile and an infectious, genuine laugh.  You were born with reddish hair but it's blonde now, and it's adorable. You have the same big blue eyes as your big sister Lucy and your daddy.  You have brought out the best in everyone you've met. You are sitting up tall and proud, you're rolling everywhere and you're inching your way across the room on your belly.
One year ago, you made your grand entrance one week early, which happened to be St. Patrick's Day.  When I was in labor and realized you were going to be a St. Patrick's Day baby, I turned to your dad and said, "If this baby's a boy, his middle name is going to be Patrick!"
But at 8:58 that morning, you arrived and you were a girl! I was so excited. I took one look at you and my world was changed. You were the baby we had prayed for and hoped for.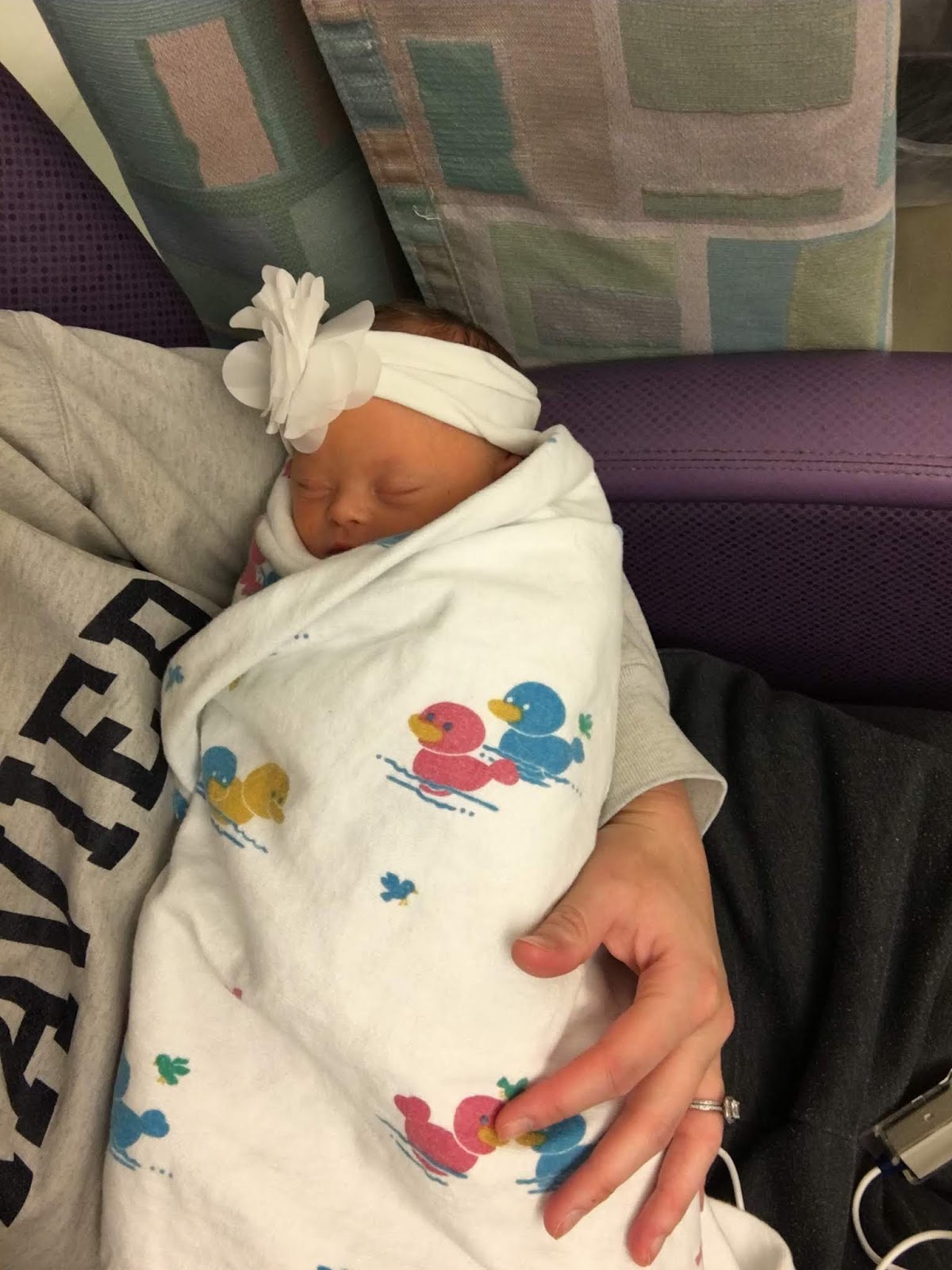 A few hours after you were born, you gave us another surprise.  A doctor told me that she suspected you had Down syndrome.
Daddy and I didn't know what Down syndrome was. We were really scared. We didn't know what that meant for you or us or Lucy. We were shocked and terrified. I'll be honest, I had never heard anything good about Down syndrome before.  I questioned how this happened and if I would have everything I would need to be your mom.
I was so scared, Alice. I prayed and asked God to give me what I would need to be the mom you deserve. I had no clue what I was doing, but I believe God makes no mistakes.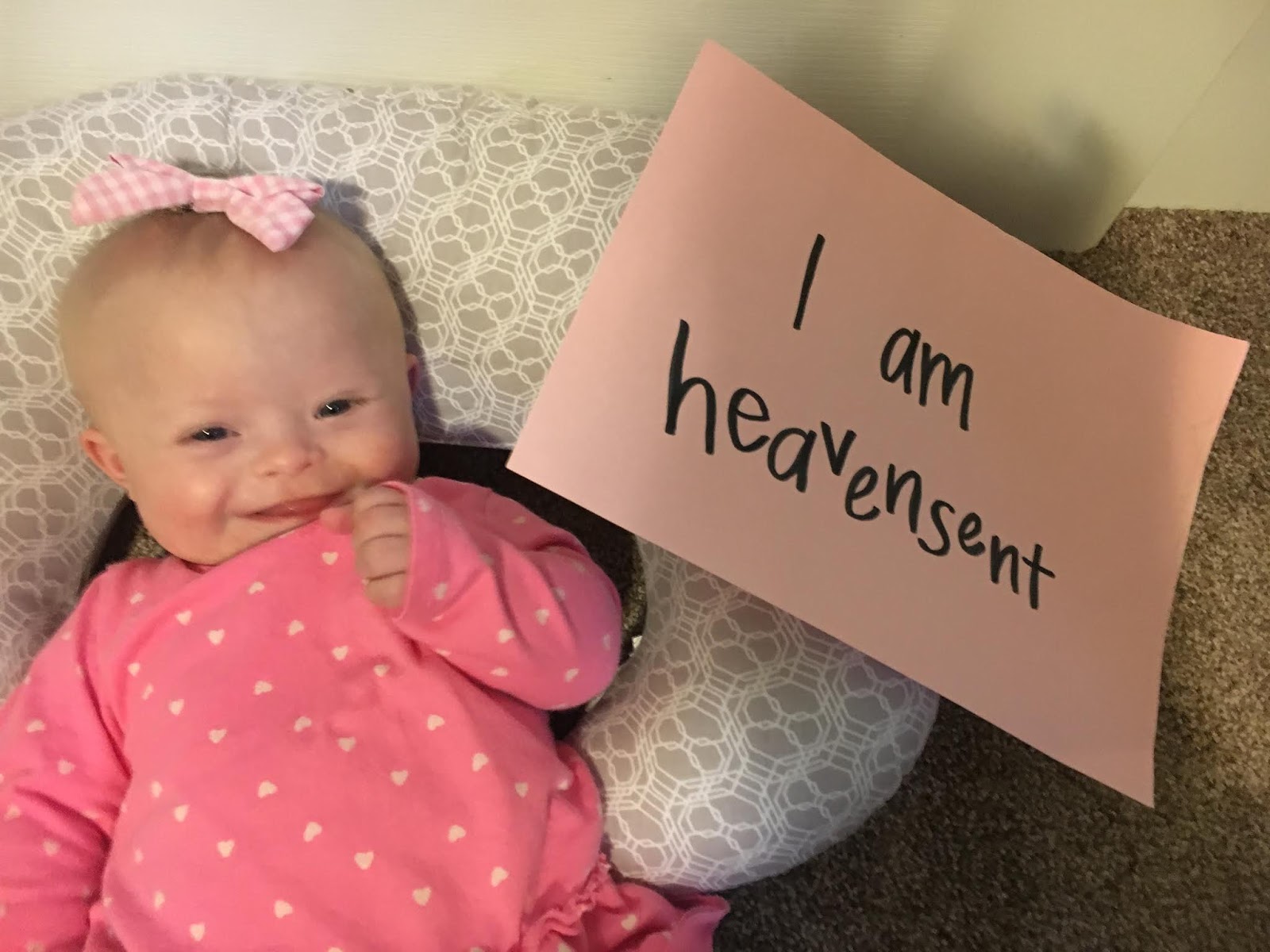 Little by little, I started learning all about Down syndrome and this new world we entered. I read a few books and lots of articles, but my main teacher was you, Alice. Every day you taught me more and more about Down syndrome. And I soon began to realize I loved Down syndrome. I questioned why I was ever scared. Down syndrome is a small part of you. In addition to having Down syndrome, you also have beautiful blue eyes, shiny blonde hair and a smile for everybody. Down syndrome does not define you at all. But I quickly began to love the part of you that is Down syndrome the most.
Over the past year, you have taught me strength I never knew I had before. You have instilled a courageous, advocating spirit in me that I could never have developed otherwise. You have made me realize that worrying is no good; I believe God is in control and He always has a plan better than our own.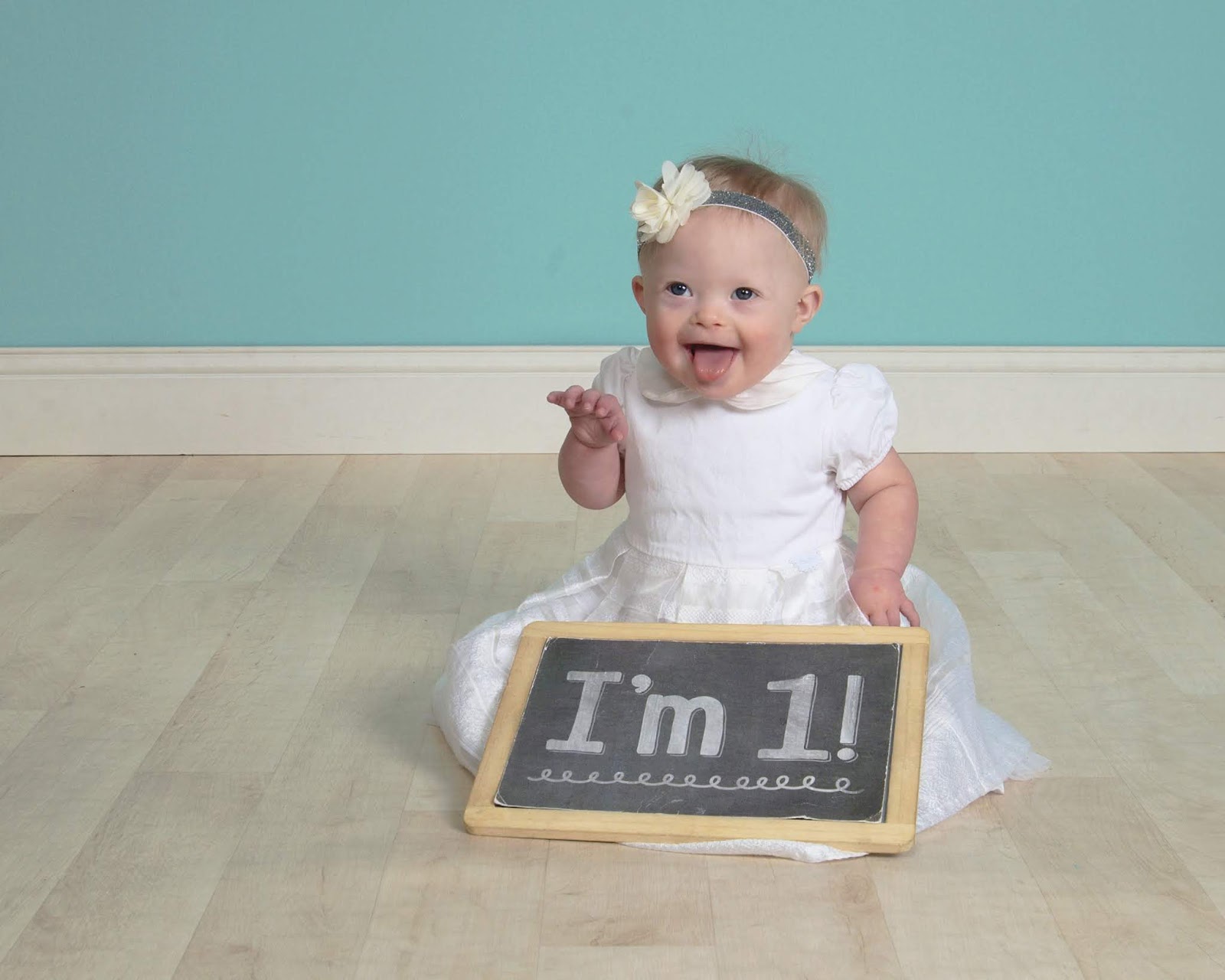 You have made me smile more and stress less.  You have taught me to see the good in every single person — and that if you look for it, you will always find it. You have taught me to look beyond appearance or anything superficial.  You have made me slow down and savor the moments.  You have introduced me to a whole new group of friends I never would have met otherwise — and I love them so much!
You have opened my eyes to a whole new world that I had no idea existed before. You have deepened my relationship with God in ways I can't begin to describe.  You have given me the opportunity to educate a whole new audience about the reality of Down syndrome, and that there is nothing to be scared of, just something to celebrate. You have made me see your daddy and sister in a whole new light, and you have made me appreciate them so much more. You have made me a better, more accepting, more loving person — again and again and again.  You have helped me believe babies with Down syndrome are the closest we can get to God on earth.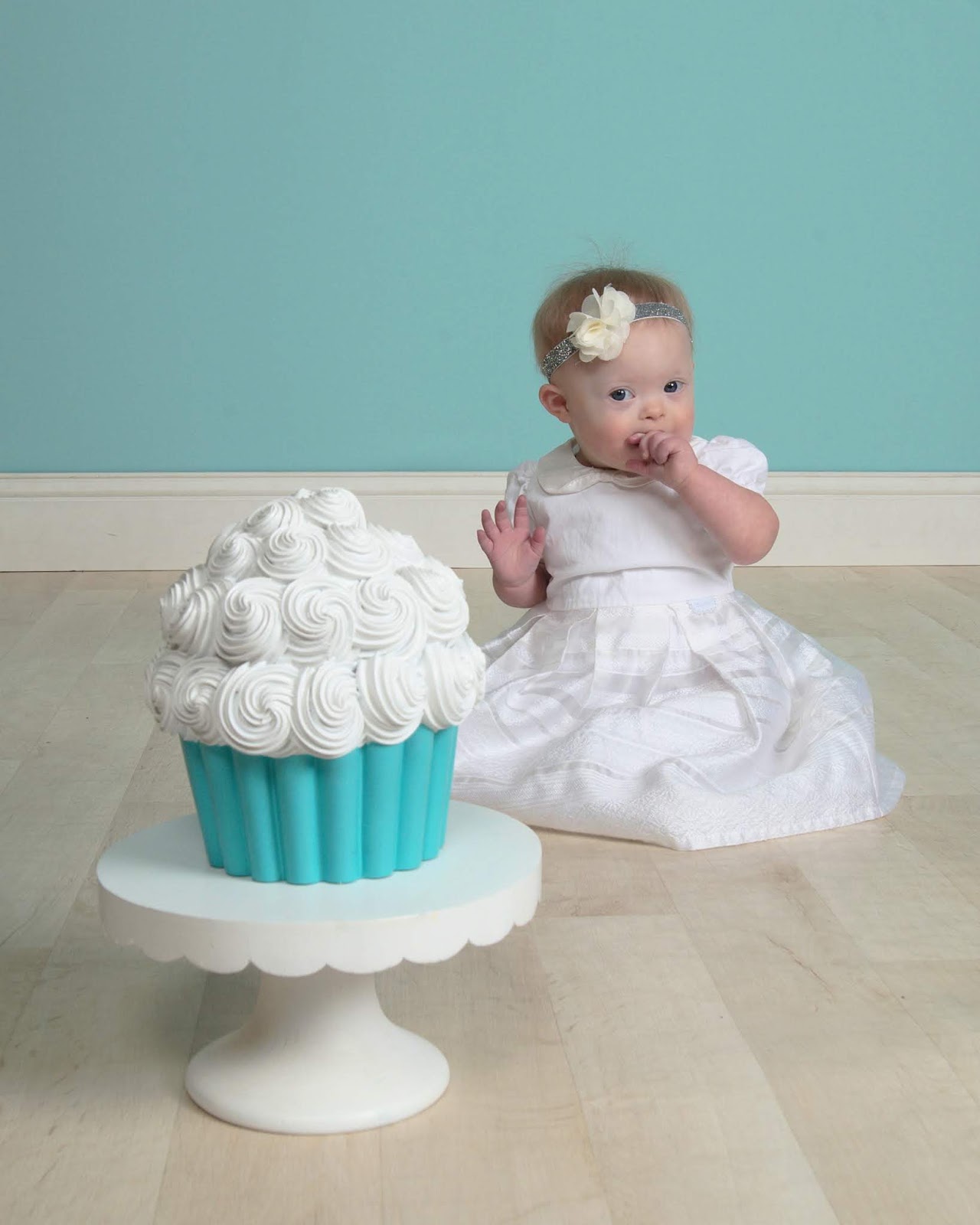 Alice, over the past year, I believe God has answered my prayer. He gave me everything I need to be the best mom for you, and knew you would be the best daughter for me too. It is impossible for me to put into words how much I love you and how thankful I am that God picked me to be your mom.
When you were born, I cried tears of uncertainty and fear.  But if I knew then what I know now, my tears would have been purely of love and thankfulness.
Alice, you have enriched my life in ways I could never adequately explain.  I love you so much, Alice, every part of you. I thank God every day that He chose to put me on this unique journey with you.
It's only been a year and look what you've already done, baby girl.  I'm so excited for the future with you.
Happy first birthday, Alice — the first of many amazing birthdays we will spend together. I promise I will always fight for you. I love you so much and I wouldn't change one thing about you.
Love,
Mommy