Woman With Down Syndrome Named L'Oreal Paris Woman of Worth
---
On December 4 at a star-studded gala in New York City, Brittany Schiavone, a 30-year-old woman with Down syndrome and the founder of Brittany's Baskets of Hope, was named the 2019 L'Oreal Paris Woman of Worth National Honoree. She is the first woman with Down syndrome ever to receive this award.
After a national search that brought in hundreds of applications from across the nation, L'Oreal whittled the pool of nominees down to ten finalists, all women who are leading grassroots organizations with causes often emerging from their own adversity. A national voting campaign then got underway, where America got to vote for the winner.
Brittany Schiavone is like any other woman. She works. She goes to school. She loves to dance and act and post pictures of herself out with her friends on Instagram. But she also knows that giving back is an inextinguishable part of her purpose.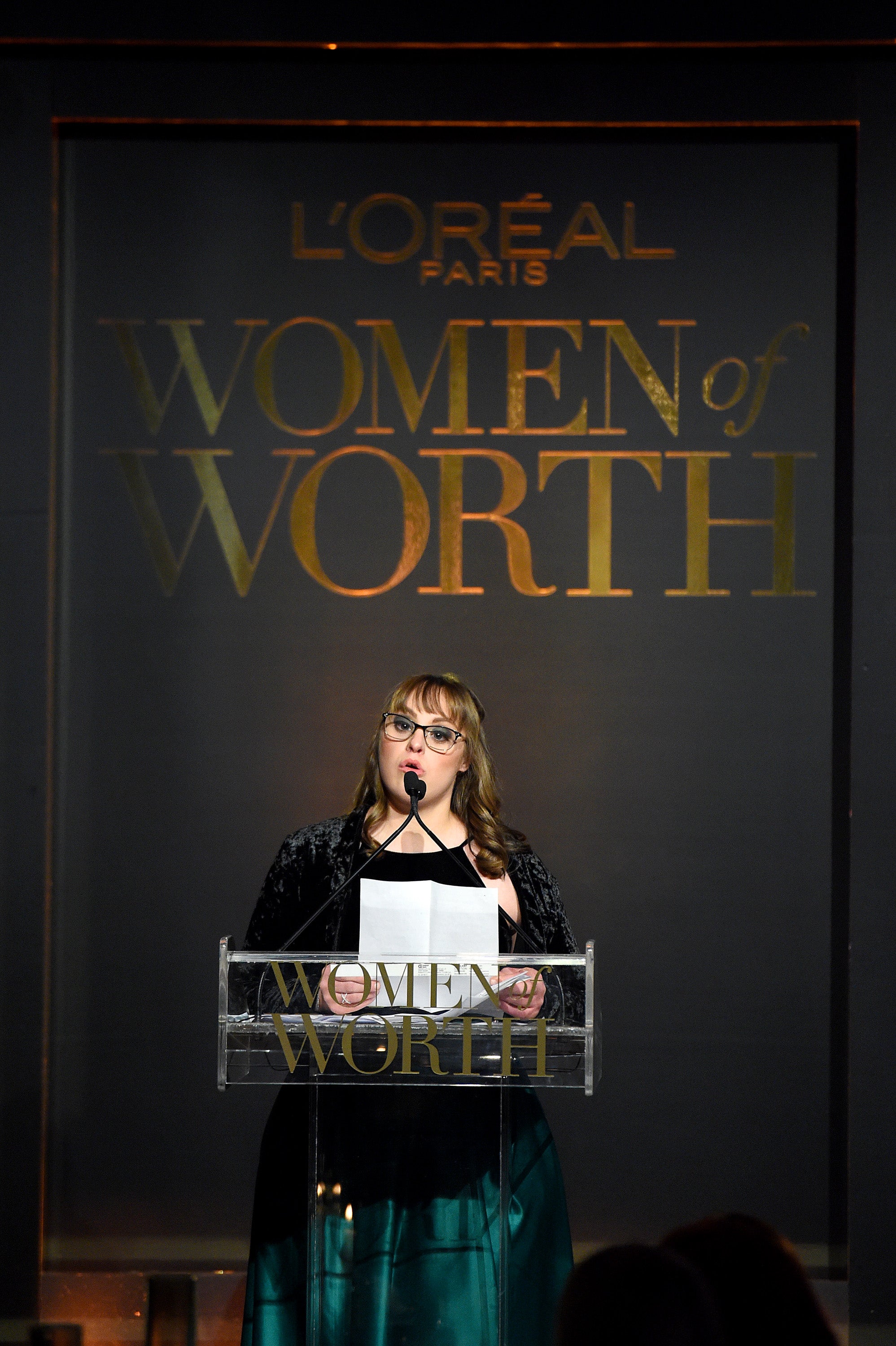 In 2014, Brittany Schiavone came home from work and told her parents, "I want to let moms and dads of babies with Down syndrome know it's going to be OK." After persistently telling her parents she was serious about helping families that began just like hers, she and her parents rallied together with a team of supporters and, in 2016, Brittany's Baskets of Hope, a 501(c)3 nonprofit, was born with Brittany at the helm.
Brittany's mission is to spread resources, guidance, hope and love to families with new babies with Down syndrome across the country. To date, the organization has sent over 850 baskets of hope full of resources and gifts to families in 49 states across the country and Puerto Rico. (They're still waiting on a baby from Alaska!)
While her mission is to provide valuable information to parents dealing with a Down syndrome diagnosis for the first time, it is also about celebration. When many parents share the news that their baby will be born with Down syndrome, they hear, "I'm sorry." Brittany isn't sorry. Instead, she says, "Congratulations," and uses her own story to show new parents that their child can lead a life of joy, purpose, and fulfillment — just like hers!
Brittany's award win was a surprise. When she was announced as the winner at last week's gala, she says she "cried happy tears." She's still processing the surreal evening. "It was a fantastic night," she said. "I had fun with the other honorees who are my friends now. And I got to meet celebrities like Whitney Carson, Debby Ryan, Amber Heard, and Aja Naomi King," the "How to Get Away With Murder" actress who introduced Brittany at the gala and sat at her table. It was a night to hob-knob with the stars: Brittany walked the red carpet along with Helen Mirren, Camila Cabello, Viola Davis, Gayle King and more.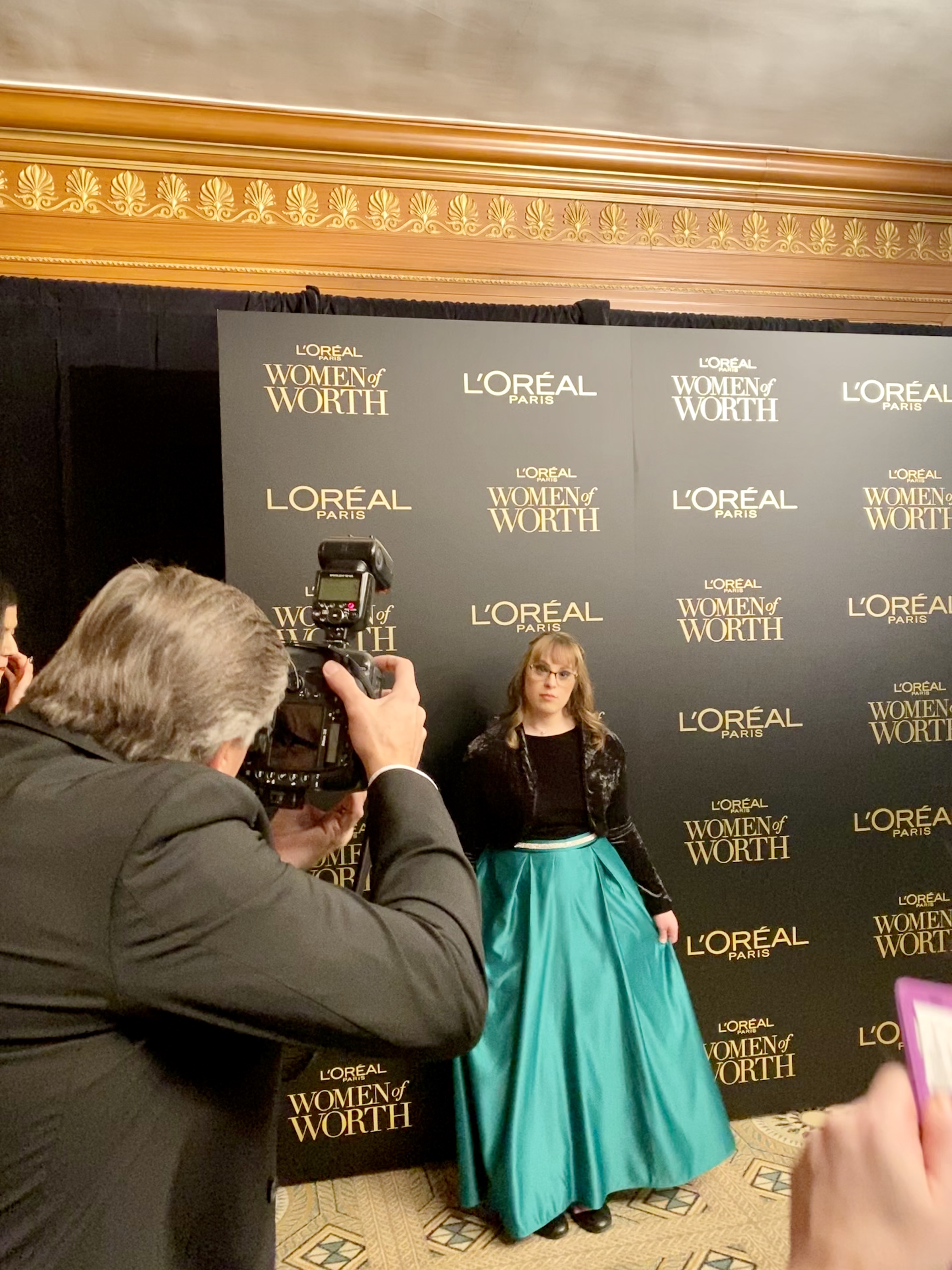 And while Brittany was the true star of the evening, her win is not just a win for her. By offering a platform for Brittany, L'Oreal is helping to redefine beauty. Her win is also a win for every parent of a new baby with Down syndrome who has been told by a doctor of all the things their child will never do. Of all the limits. There are no limits, only a unique purpose for every child, which means a unique journey that will not look like anyone else's. We all blossom in our own ways and our own time.
May the world's children continue to surprise us and may we continue to surprise ourselves.
Brittany, thank you for showing the world what's possible.