To My Son With Down Syndrome Who Embodies All Things Christmas
---
As a true nostalgic I have a strong pull to look at your baby pictures and birthday blogs as your born day draws near. Well, I'm sure it comes as no surprise to you that I am obsessed; the way you fixed me, alter perceptions and change perspectives. Not to be outdone by the joy of your milestones and the delight in the way you love life. In fact, I once called you "Christmas morning" and I still stand by it. You give me such beautiful butterflies that it is a must to spend some of each day soaking you in.
But…there's always a but, isn't there? I do not want to disillusion you. Christmas morning is a labor of love, my darling. There is preparation after the planning. And honey, as the kids grow it all gets harder. Once, not so long ago, I could throw you some crisp-Christmas wrapping paper and you would toss it with glory and glee. Now, I'm metaphorically building you a bike; complete with tons of decals and a lost set of directions.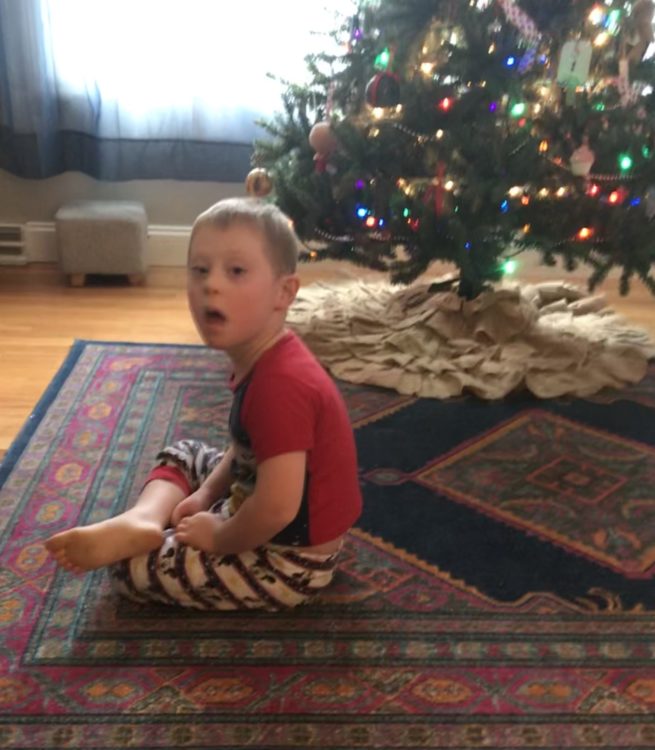 Art Williams once said, "I'm not telling you it's going to be easy, I'm telling you it's going to be worth it…" and I swear he was speaking directly into my soul. Because, you see, you are the thrill of opening up that gift that you spent your whole life wishing for, but never believing you'd get. And you are also the adversity of hunting for that gift in hundreds of stores and waiting hours in line just to get it. It's not your fault baby, it's the name of your game.
When you were a wee one and I shouted your worth through a megaphone on top of a mountain, I was not yet chasing you down busy streets or peeling you off floors. You were easy breezy.
Now I've seen behind the curtain of the great, powerful, Oz that you are. I have to put in the work. We all do. Making sure you remain great and powerful is: hours of paperwork, thousands of conversations, gallons of patience. I want you to know this as you turn five and you start to get it a bit more (you even have a loose tooth like a big kid).
All the work is what Art said it is — it's worth it. You are worth every single hard moment and difficult day. Your joy outshines it all. And everything has changed since I carefully cradled your squishiness, yet nothing has changed at all.

Watching you dance, is seeing the Christmas tree lit first thing in the morning. Hearing you talk, is hot cocoa by the fireplace. Seeing you achieve, is singing Christmas carols all dressed up at church. Your smile is pretty, wrapped gifts with a bow. And the way you know how to love people so good, is the Messiah himself. You truly are the star on top of the tree. You are Christmas my love, bike building and all.

I love you Judah Michael and everything you personify. Happy 5th birthday sweet boy. May this be your best trip around the sun yet.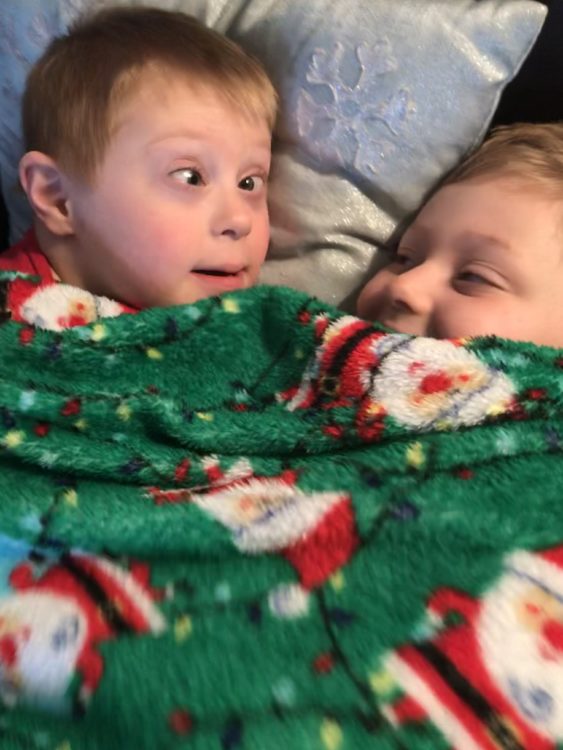 Photo submitted by contributor.