Why My ADHD Diagnosis Changed My Life for the Better
---
I turn 40 this year. I don't really care. However, I can't help but fall into the social construct of 40. I cringe when I see a card and party supply company's trinkets and jokes for 40th birthdays. I can't afford a Corvette to help quell a midlife crisis. In my paycheck-to-paycheck lifestyle, I would rather enjoy a hairdresser's talents and a shopping spree instead.
So, 40. I ponder my life a little. Where have I been and how did I get here? And that's when I realized I should celebrate my diagnosis of ADHD when I was in mid-30s. That's right, celebrate. I may even have a little party for myself because it totally changed my life for the better. And as I recently discovered, my birthday month is also ADHD Awareness Month — pleasantly coincidental.
What most people may have dreaded, I embraced. It gave a name to the many questions I had about myself. It gave me a reason why things can be challenging and why I do things differently than others. It gave me confidence. Here are six things I understand about myself after being diagnosed with ADHD:
1. Now I know why at 12 everyone else was reading 32 pages an hour, and I was only reading 15. The snow falling outside the window was just beautiful and more mesmerizing than any book I had.
2. Now I know why I brought home every book from every class every night, rather than get it done in study hall. There were far too many interesting things happening in study hall. Who wants to read about Chaucer when you can watch people pick their nose, do card tricks in a corner or throw notes back and forth across the aisle?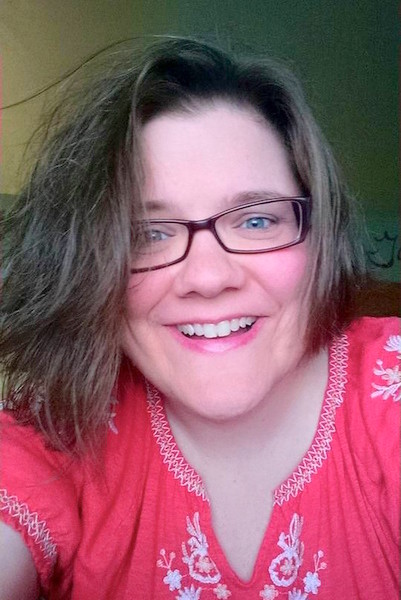 3. Now I know why I waited until the night before a 15-page paper was due to start it. Yes, that's right. Start it. I usually had the books and reference materials. But the rush of knowing it was due tomorrow allowed me to finally focus. I once tried to do an assignment early to get a head start and be productive. But the instructor gave it back with a big red, "This isn't your best work, do it again." Well, that was the last time I would try to be "normal" like everyone else. Whatever I was doing, though stressful and physically exhausting, was working.
4. Now I know why when I try to clean the house, I turn in circles and make a bigger mess. Because that mess on the dining room table (aka the dump station) needs cleaning. That pile of papers on the table needs to be sorted, organized, filed, labeled and color coded. Oh, and the file drawer needs an overhaul…wait. That table is still messy, and it's 1 a.m. I will deal with that tomorrow, my brain always says.
5. Now I understand why making a list with every little detail of my day wasn't a bad idea. I'd put "do the laundry" on a list, but I would create specific categories such as wash, dry, fold and put away. This was a more productive way for me to "do the laundry." I got to see what I was accomplishing, and it encouraged my scattered brain to organize things visually and reward me when I got them done. I still do it.
6. Now I know why I excel at jobs that are anything but cubicle. The more crisis-oriented, the better. The more creative, the better. There is a hyper-focus that allows me to see things clearly. The stress feeds me. My detail-oriented brain can break the situation down, compartmentalize it and come up with creative solutions immediately. And the paperwork that needs to be filed afterwards? Well, I am a work in progress. Aren't we all?
It's allowed me to let go (most of the time) of high expectations and rigid social conformities. It's allowed me to focus on fun times with my kids and worry about the dishes later. It gives me the spontaneity to say in the middle of the afternoon, "Let's go for a ride and see where it takes us." It's supported my notions to be less judgmental of a situation or a person because there may be reasons they do the things they do.
Most importantly, it's allowed me to lighten up on judging myself. I know that coloring outside the lines is so much more important than being forced to remain inside them. There is a whole world of wonder and excitement outside the box. And no matter how I get there or what road I take or how many times I wander off the path, it will be an amazing ride.