To Special Education Teachers, From a Student With Autism
---
Dear Teachers,
Your job is long, difficult, empowering, heartbreaking, inspirational, needed and incredible! I cannot thank teachers enough for all they do. But here are a few things I want you to know, from a student with disabilities.
We may not do everything by your book. This means you will have to put the book down and start reading us as individuals instead.
We may depend on you more than neurotypical students; to us you may be our second parents.
We know reaching us can be exhausting. But when you have a hard day, please know we have probably had it hard too. School can be overstimulating for many of us and getting through each day takes so much strength.
Don't assume our functioning level by what you first see. We are more complicated than a label. Do you know how damaging it is to hear you doubt our abilities because we are classed as "low functioning?" However, this can work the other way too. It's incredibly damaging when teachers assume you can try harder than you already are because you seem "higher functioning."
Get down on our level; come and visit our world. Cross that barrier.
It's all about balance. Just because we need special education services does not mean we can't aim high. We have the right to do GCSEs / standardized tests without having to sit with a outdated textbook. We deserve to learn and achieve in our own way.
Let us move. We often give you our best work when we are moving. Sometimes we need movement breaks or to say our timetables while we lay on the carpet trying to get our body in sync. There will be days where our heads are full, our bellies full of fire, our hands are slapping our heads and our legs are taking us far far away. On days like these, be our guide. Let us be your shadow. We don't mean to be clingy, we are just trying to feel safe, because in our mind it's anything but calm.
There will be days where we make you scream and cry. We may elope, we may shout at you — but please don't give up on us. You may feel absolutely hopeless, but please don't give up on us because there's a chance that failure is all we know. Many of us have had many teachers before you give up on us. We have autism, but most importantly we are students who want to learn more than anything in the world.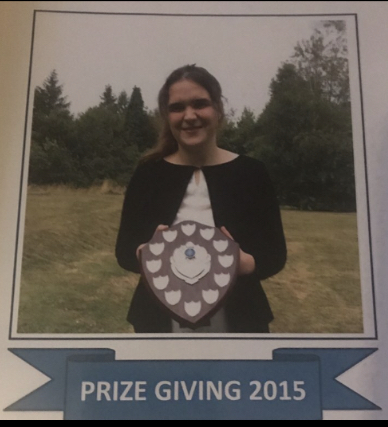 We understand that sometimes you may do stuff wrong, say the wrong things, get frustrated at us, confuse us and feel like you have failed us. But you haven't, because you get up each morning and try again until you get it right. There will be days where we make you so proud that you are crying happy tears because you have finally found our key and you see all the possibilities flying out of us like never before. And you're sitting there silently celebrating, "I did that!"
I can't imagine everything you go through. I don't tell you these things because I don't think you're doing a good job; it's the complete opposite. I tell you these things because I believe you want to get better. You want to understand us and teach us to the best of your ability. I am who I am today because of some extraordinary teachers, and I strive to be like them one day.
Teachers, would you rather sweat blood to get us where we need us to be? Or would you rather sweat blood but not take us anywhere? We are worth it, I promise you.
I'm fighting for a better education for my people. I'm fighting for a better life for my people. I hope this post will reach some teachers and maybe, just maybe they will take a read.
Getty image by Sasiistock.