When My Son on the Autism Spectrum Left for His First Day of Kindergarten
---
Two weeks ago, I let my heart get on a bus and go to kindergarten for the first time. He wasn't sure what to expect and neither were we. But he walked determined, straight to that bus and got on without even looking back.
Meanwhile, this momma cried. I cried sad tears because my baby would no longer be with me all day… someone else would be looking out for him. I cried scared tears because I knew he was extraordinary and he was different than a lot of the other kids getting on buses that morning. I was scared of the harsh comments and weird stares that may be directed at my boy because he has autism. I cried confused tears because what the heck were we thinking?! Letting him go to school by himself, in a mainstream classroom? Were we making a mistake? Was this the right move? Would he be OK?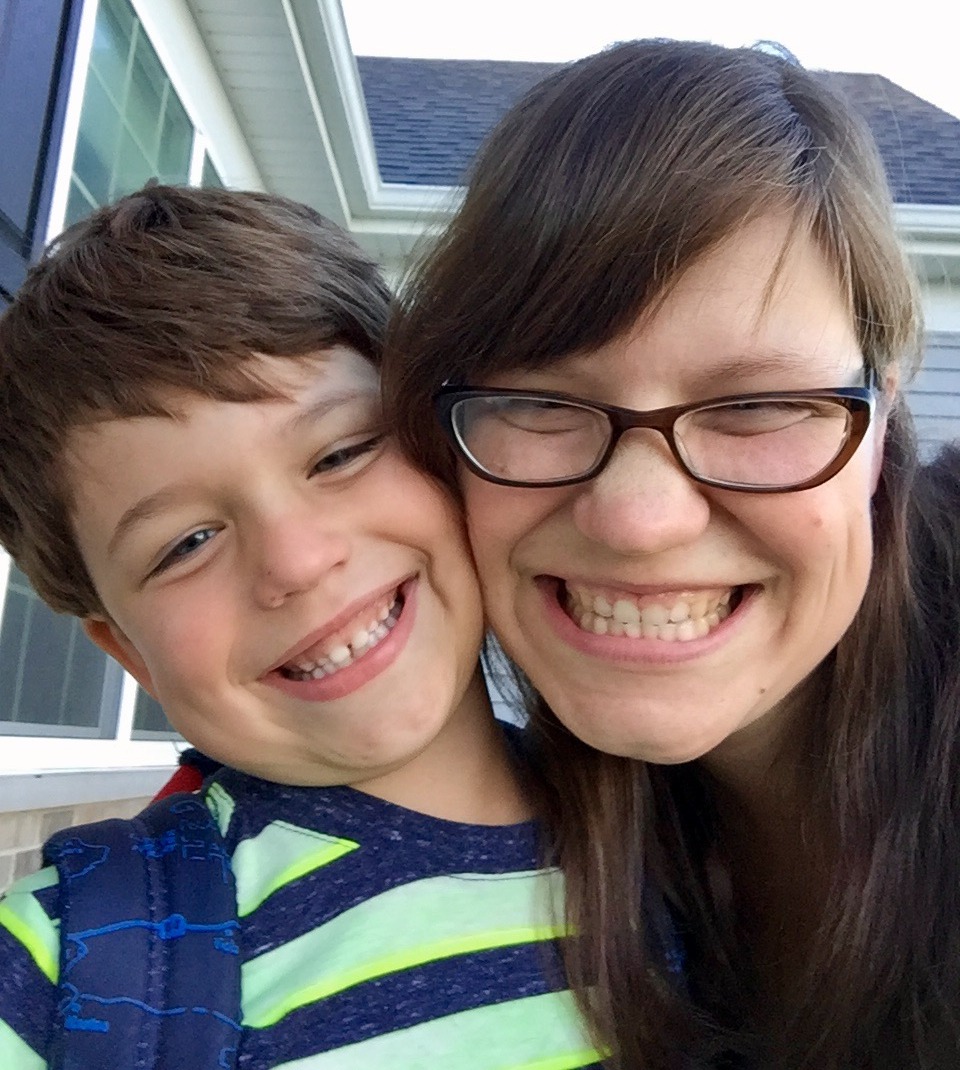 I've done a lot of firsts in my lifetime. First tooth, first drive, first dance, first kiss… But all that is slim to none compared to this first. This was the first time part of my soul was walking around, experiencing new adventures, and I wasn't there to protect him. I wasn't there to watch him and let him know it was all going to be OK. He had to process through his day on his own, or at least until he came home. It was seriously the longest day ever.
And it was hard. So hard.
I want him to do this, but living with open hands is no joke. "Here God, here you go. Here's my most precious thing and I'm entrusting Him to you because I can't be there, but you can." Oh dear Lord, it's freaking hard.
And I have to do this every day?! Part of me wishes he would stay close to home and close to my heart for forever, but I also know he needs to go. He needs to see the world through those amazing blue eyes, innocent and full of wonder. He needs to experience things for himself and learn how to work his way through it all without Mommy or Daddy holding his hand. Because we won't always be there, and we shouldn't be.
My son David is a strong, independent, amazing boy and just because he has autism doesn't mean he will not shine and thrive in this new place in life. He was born to shine. He is ready, even if his parents are not.
So please be gentle with my boy, kindergarten. You don't know how lucky you are to have him! Don't worry about us, parents. We can do this. This letting go thing… I think.
It's just hardest. The real hardest.