Autism Takes Center Stage in New Family TV Series
---
Autism will take center stage in a new family TV drama airing this spring.
"The A-word," a one-hour, six-episode show, will air on the SundanceTV channel following the BBC premiere, according to an AMC Networks press release.
The show is a portrait of a fictional family after their 5-year-old son Joe (played by Max Vento) is diagnosed with autism. The series follows them learning to understand the diagnosis, facing differing parenting philosophies and dealing with the intertwining and complicated lives of their relatives.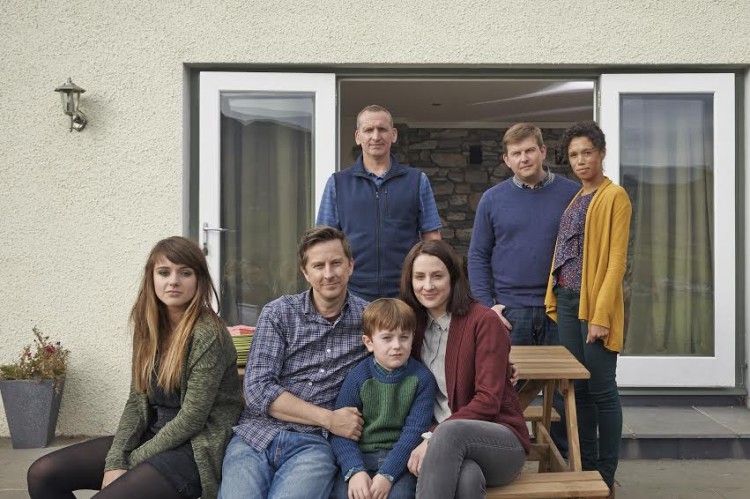 "[The show] is hopeful, honest and ultimately about the power of family and the range of issues that families can face together, from autism to aging to adultery," Joel Stillerman, president of original programming and development for AMC and SundanceTV, said in a press release. "We can't wait to share it with our growing universe of SundanceTV viewers."
"The A-Word" is an adaptation of an award-winning 2010 Israeli series called "Yellow Peppers," from creator, writer and director Keren Margalit, who is also executive producer on the UK series. This announcement of the show comes nearly a year and a half since the premiere of the sixth and final season of NBC's critically acclaimed show "Parenthood." "Parenthood" centered around the story of the Braverman family and often featured the challenges of one of the characters, Max Braverman, who has Asperger's syndrome in the show. As it turned out, Max Braverman was based off the son of the show's creator, Jason Katims.
Julian Maha, M.D., the founder and CEO of KultureCity, an Alabama-based autism nonprofit, thinks "The A-Word" has the potential to have a positive impact on our society, but that depends on how the story is told.
"Programs like 'The A-Word' bring a very interesting concept to television," Maha told The Mighty in an email. "At the very least, it will help create more awareness on the topic of autism. At its best it could help promote autism acceptance and inclusion. The key is in the show's execution and storytelling. If that is successful, this show could go a long way in helping the general public understand that autism can be an opportunity to live a life without limits outside the box."
The Mighty reached out to Sundance to find out if anyone with autism is or was involved in the creation or production. A representative says right now, all the info available to share is in the original press release.
h/t Disability Scoop