On August 2, 2012, my oldest son, Trenton, received the diagnosis of autism. I will never forget how I felt the moment I heard the words out of the doctor's mouth. Dizziness and lightheadedness consumed my body seconds after hearing the words. At one point, I thought I was going to pass out.
I did a lot of thinking on our way home from the doctor that day. The majority of my thoughts were fear of the unknown. Nonetheless, one thing I kept saying to myself that day was, "How could we move past this life-changing diagnosis?"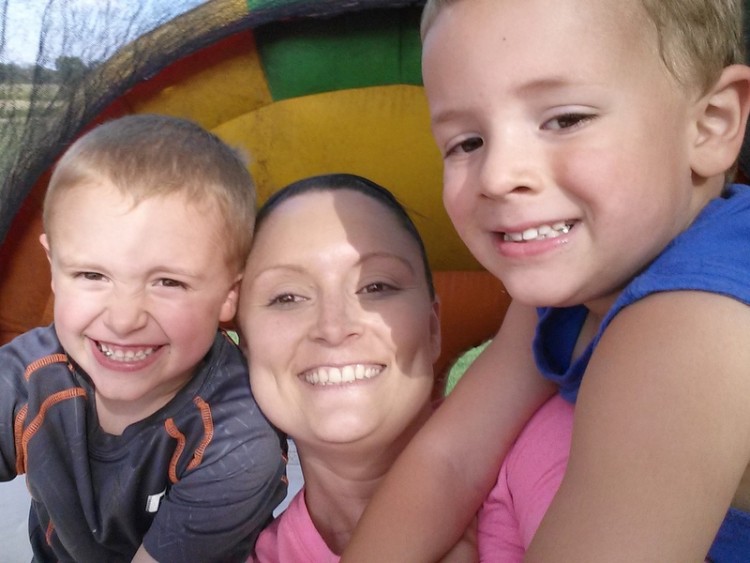 I spent a lot of time that day and the days to follow asking myself that. I began to ask myself those questions even more as time went on. Our lives were soon consumed with therapy five days a week. I was sleep-deprived and mentally exhausted, and our family faced new challenges in our lives daily.
The life we had before autism was gone.
However, what I did learn over time was that we could get past it, and we could have an amazing life. It's just a different kind of amazing that we didn't dream about until our son's autism diagnosis.
It's simply closing one chapter in our lives and starting another one. It's closing the chapter of old dreams and old goals and making new ones.
Sure, it took awhile to get used to. There are days when I just wish we could do some of the things I dreamed about while I was pregnant with Trenton. However, as we all know, life doesn't go the way we plan most of the time. It doesn't mean you can't get past your old dreams; you just have to start dreaming up new dreams that are suitable for your family.
If I could pass on any bit of advice to newly diagnosed families, it would be to stay positive. Focus on the positives that happen each day. As challenging as each day can be, there is something to focus on that is positive. Once you focus on the positives, you'll be amazed at how you can look at your new life with an open eye and see the beauty that lies within it. You will soon realize your life isn't over — it's just the beginning.
Along with the positives, find other families who are similar to yours. I wouldn't be where I am today without the support from my fellow moms and dads of children with autism. The comfort of knowing that others truly understand you and your life is a positive within itself. You won't feel alone or isolated. You'll can be part of a new community and have a new beginning in your life.
When I think back to August 2012 and the two years that followed that day, it was the most difficult time in my life. I was too focused on the thought of never being able to move past the diagnosis and the life I expected to happen. Nonetheless, when I accepted our life, it was just the beginning of an amazing new journey that I believe God gave me and my boys.
Follow this journey on Two Brothers, One Journey and on Facebook.
The Mighty is asking the following: What's one thing you thought on the day of your or a loved one's diagnosis that you later completely changed your mind about? If you'd like to participate, please send a blog post to community@themighty.com. Please include a photo for the piece, a photo of yourself and 1-2 sentence bio. Check out our Submit a Story page for more about our submission guidelines.