Dear Mom,
I tell you all the time how much I appreciate you. I do what I can to show you that gratitude as often as possible, yet I always wish I could do more. 
You are the one whose guidance and love taught me to love myself the way I so comfortably do, and that is not a small thing. 
It wasn't quick and easy for you, either. As a mom myself, now I know that.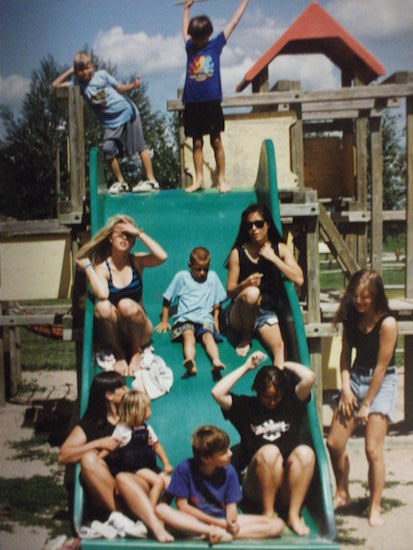 When you adopted our brothers, all of them with special needs and big, sounding diagnoses for their itty bitty bodies, and loved them until they learned to love themselves, you were guiding me.
When you fought for legal custody of our two sisters who came from abuse, abuse that was sadly familiar to you and a cycle you insisted on breaking, and you loved them until they learned to love themselves, you were showing me.
While all eight of us were loved equally, without ever knowing how hard it was for you, you were teaching me.
Now, as the mom of four fantastic sons myself, I see how easily these lessons prove themselves in my own parenting. When my boys come to me comfortably with questions, when they ask for snuggles knowing I'm happy to give them, I feel a masterful mix of me and you in my parenting.
When I'm smiling to myself because of some fancy-dancy parenting maneuver I've managed to pull off, I'm also smiling at you.
And there have been plenty of fancy-dancy parenting maneuvers! When my son, Shay, wasn't talking by age 4, when he was stimming and toe walking and insisting on forever being naked, you showed me the way to teach skills while embracing his uniqueness. You took sign language courses and brought home a fun new way of talking, taking advantage of engaging hand gestures placed near your mouth. He began to talk. I took the baton and ran with it, and taking your cue for creative posturing, I discovered fun ways to help him want to keep his clothes on.
When my son, Declyn, showed obvious signs of sensory challenges and a fear of eye contact, I hardly needed you to show me what to do, though I love that we did those things together. As a family we encouraged eye contact creatively, discovered ways to help him keep his food down (mostly!), visited playgrounds intentionally over and over — not pushing him to become socially comfortable but believing he could and celebrating each step of the way — until he became Mr. Comfortable.
Because you have not only helped my brothers in these areas but also hundreds of others around the world, my sons and I knew we were in good hands. It was a simple question of enjoying the work.
So thank you again, Mom. Please know that even when I'm not expressing my gratitude for everything you do, I'm building upon it.
I love you, Mom. You are my teacher, my friend, and even sometimes my student. Or so you tell me. Which I know is also a way of teaching me to be a student to my own children.
I'm forever grateful you never let us see that we were difficult. Life always felt fun while we felt supported. Which helped me do the same organically for my own sons.
This cycle of love is far superior to the cycle of abuse you were burdened to change. Thank you for changing it.
Your dedicated and loving daughter,
Tsara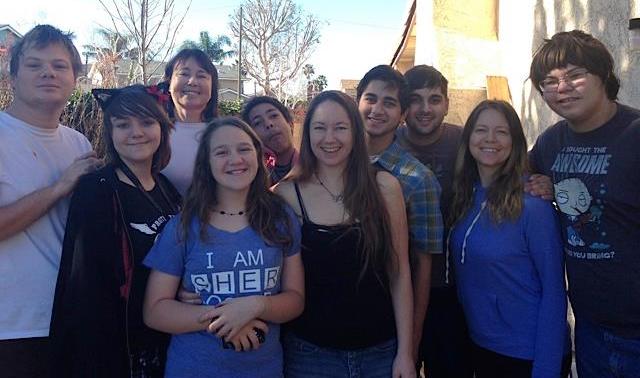 The Mighty is asking the following: Write a letter to someone special in your life. What do you wish he or she knew? How has he or she made a difference? If you'd like to participate, please send a blog post to community@themighty.com. Please include a photo for the piece, a photo of yourself and 1-2 sentence bio. Check out our Share Your Story page for more about our submission guidelines.