How Bipolar Disorder Shapes Tiana Duddleston's Summer
---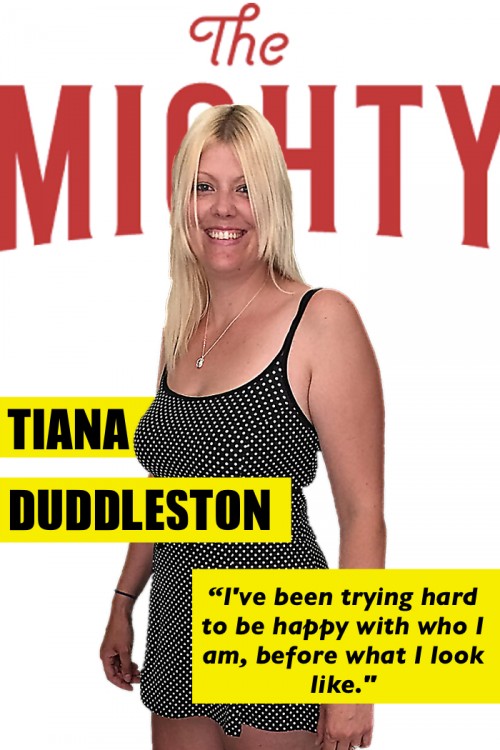 How Tiana Duddleston feels about her body often depends on the state of her bipolar disorder. "If I'm manic, I feel a lot better about myself and I usually lose more weight because I don't eat and I'm very active, so during those times I'll wear more flattering things," Duddleston explained. "If I'm depressed, or just in between, I will cover myself up more and constantly try to hide my stomach."
While Duddleston can appreciate summertime, the warm weather in Sound Beach, New York, often makes the 34-year-old feel obligated to be enjoying herself. "The nice weather makes me feel like I'm supposed to be outside and I'm supposed to be happy, and if I'm not I'm wasting the day," she said.
Duddleston, who is 6 feet tall, finds it hard not to compare herself to the models and celebrities she sees in magazines – many of whom share her height, but not her body type. "I see models and actresses having babies and looking perfect weeks after," the mother of four said. "This year I had a baby and went bathing suit shopping and ended up with what I sort of consider a 'mom suit.'"
"I've been trying hard to be happy with who I am, before what I look like," Duddleston, who also has borderline personality disorder and anxiety, said. "It's not easy because of all the meds I take… My medicine makes me tired. My kids make me tired. Life in general just makes me want to sit back and relax after a long day."
Duddleston is working hard to improve her inner-dialogue. "Despite the negative things I say about myself, I think every woman and man should be happy being who they are no matter their body type," she said.
Read More: This Is What It Looks Like When You Feature Disabled and Chronically Ill People in Magazines
Next: Justina Bonilla: When Health Conditions Affect How You Dress in the Summer