Lego Creates Braille Bricks As a Fun Way to Teach Young People With Vision Loss
---
On Wednesday, Lego announced a new line of its iconic building toys to assist those with blindness or vision loss — Braille Bricks. The new set of Legos, which aim to increase Braille literacy, is currently being tested in several international markets and will be available beginning in 2020.
According to a press release, Lego was inspired to create a line of bricks featuring Braille after being approached in 2011 by the Danish Association of the Blind. Brazil's Dorina Nowill Foundation for the Blind floated the idea to the company again in 2017. Lego's Braille Bricks were then designed in collaboration with other vision loss organizations in Denmark, Brazil, the U.K. and Norway as a fun way to teach children Braille.
"With thousands of audiobooks and computer programs now available, fewer kids are learning to read Braille," said Philippe Chazal, treasurer of the European Blind Union in a press release. "This is particularly critical when we know that Braille users often are more independent, have a higher level of education and better employment opportunities. We strongly believe Lego Braille Bricks can help boost the level of interest in learning Braille."
Braille Bricks will come in sets of 250 and feature Legos molded with the same pattern of studs as letters, numbers and symbols in the Braille alphabet. Each set will include the full alphabet, numbers 0 through 9 and some math symbols. The letter, number or symbol will also be printed on each brick for teachers and loved ones without vision loss. The Braille brick set is compatible with the rest of the Lego brick system.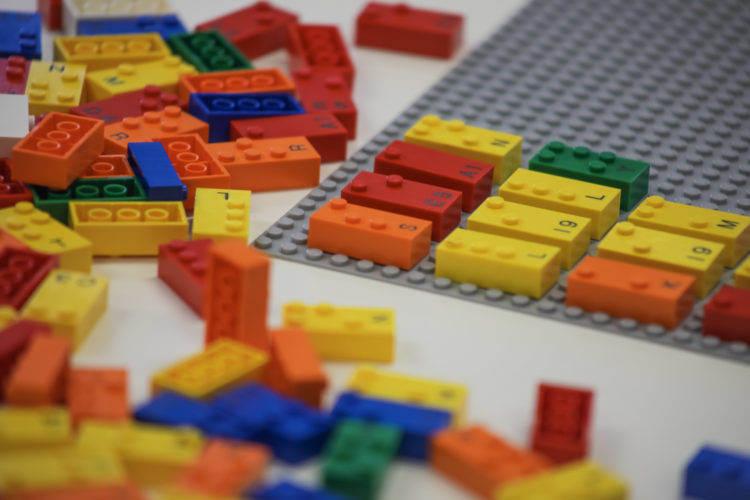 To ensure usability, Lego senior art director Morten Bonde served as an internal consultant. According to Lego's press release, Bonde has a genetic eye condition that is causing vision loss.
"Braille Bricks has been hugely inspirational and reminded me that the only limitations I will meet in life are those I create in my mind," Bonde said. "I am moved to see the impact this product has on developing blind and visually impaired children's academic confidence and curiosity."
We're super excited to introduce LEGO Braille Bricks – a new product from @TheLegoFoundation that will help blind and visually impaired children learn Braille in a playful and inclusive way! pic.twitter.com/48cqYEZ54t

— LEGO (@LEGO_Group) April 24, 2019
Lego Braille Bricks are currently in the testing phase in four languages — Danish, Norwegian, English and Portuguese. The toymaker will do further testing later in 2019 in German, Spanish and French. According to Lego, it expects to launch the final Lego Braille Bricks kit in 2020. The product will initially be distributed for free to partner organizations that serve the vision loss community.
Lego hopes Braille Bricks will not only help children learn Braille but also make toys more accessible for people with vision loss.
"Blind and visually impaired children have dreams and aspirations for their future just as sighted children," said John Goodwin, CEO of the Lego Foundation. He continued:
They have the same desire and need to explore the world and socialise through play, but often face involuntary isolation as a consequence of exclusion from activities. … With this project, we are bringing a playful and inclusive approach to learning Braille to children. I hope children, parents, caregivers, teachers and practitioners worldwide will be as excited as we are, and we can't wait to see the positive impact.
Header image via Lego Group