Popular Game UNO Creates Braille Version of Its Card Deck
---
One of your favorite card games just got a little more accessible. On Tuesday, Mattel unveiled UNO Braille with cards and instructions that make the popular game completely accessible to Braille-literate players who are blind or have low vision.
UNO Braille features Braille numbers or letters in two corners of each card in the game's colorful deck and Braille on the front and back of the packaging. Blind or low vision players can visit the UNO Braille site to print out the game's instructions from Braille readable files or access instructions using voice-activated home speaker devices Amazon Alexa or Google Assistant.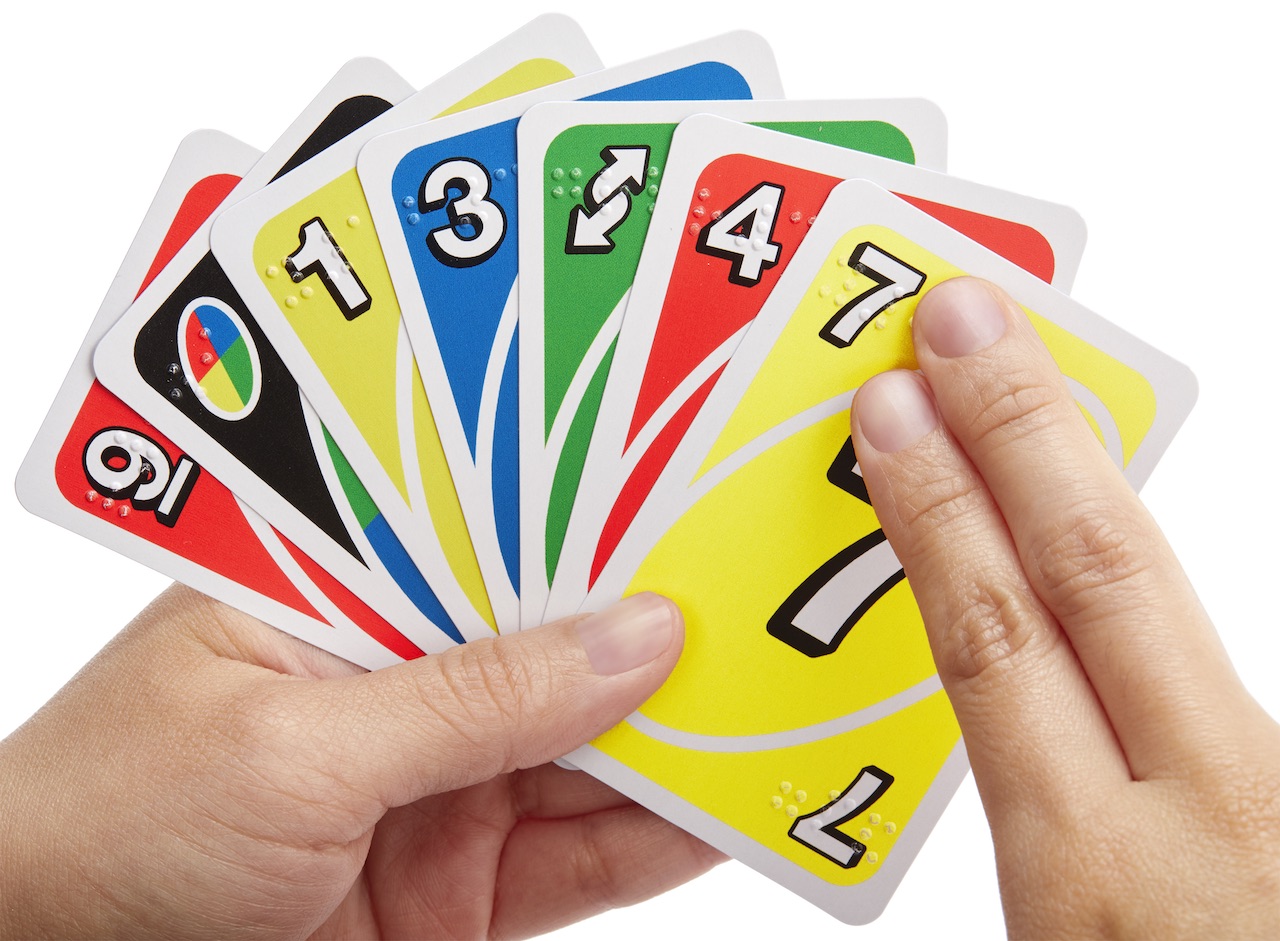 To create an accessible version of the card game, Mattel partnered with the National Federation of the Blind. The organization's president hailed as an important step toward more universal inclusion of people with disabilities and Braille awareness.
"UNO Braille is doing more than making this beloved game more accessible. It's also helping promote the importance and normalcy of braille," Mark Riccobono, president of the National Federation of the Blind, said in a press release. Riccobono added:
The fact that a blind person is now able to play a classic game of UNO straight out of the box with both blind and sighted friends or family members is a truly meaningful moment for our community. I look forward to enjoying UNO Braille with my own family and I know that blind people across the nation will embrace this important and exciting step toward more inclusion and accessibility.
We have teamed up with @realUNOgame to create UNO Braille for off-the-shelf accessibility and inclusion! UNO Braille is exclusively available at @Target. Learn to play with Audible and Printable Braille Instructions at https://t.co/ALR0T8tR6G. #a11y #MeetTheBlind pic.twitter.com/U3ZtwsiHvu

— National Federation of the Blind (@NFB_voice) October 1, 2019
While products such as UNO Braille are an important step toward inclusion, including people with disabilities in mainstream design is still the exception rather than the norm. Everything from tactile products like a card game to online websites remain largely inaccessible to the blind community. In addition, accessible products designed for people with disabilities often cost more. In the case of UNO Braille, the card game will cost $9.99 at Target compared to $5.99 for the non-Braille version.
The Braille version of UNO's card deck also raises another concern about Braille literacy. Though more than 7.6 million adults in the U.S. are blind or have low vision, only 12% of those with visual disabilities can read Braille, according to National Braille Press (NBP). In the 1960s, more than 50% of those who are blind could read Braille.
Nearly 75% of blind people are unemployed. NBP and other advocates suggest decreasing literacy rates, Braille or otherwise, contribute to the high unemployment rate. Increasing literacy, however, starts with creating a more accessible world for people who are blind or have low vision, especially in the digital age.
Mattel has been working to increase the representation of people with disabilities in its line of products, including UNO Braille. Earlier this year, the toy company released Barbies who have disabilities, including dolls that use prosthetics and dolls that use wheelchairs. Other companies have also recently designed products that include Braille such as Kellogg's Rice Krispies Treats' Braille love notes and Lego's Braille Bricks, designed to increase Braille literacy.
UNO Braille is available for preorder for $9.99 at Target and expected to ship starting Oct. 6.