A new device is adding an extra layer of protection against accidental injury for blind people.
Canes and guide dogs are useful tools, but they're often unable to protect blind people from hazards that come from higher up, such as tree branches or low-hanging construction.
Bin Liu and  Arjun Mali, two University of Toronto graduates, have come up with a device that can alert users to high objects a cane or guide dog can't warn against. Called BuzzClip, the device clips onto a lapel or collar and vibrates when it detects objects nearby, according to an IndieGoGo page. Users can set the device to spot objects as far away as 6 feet.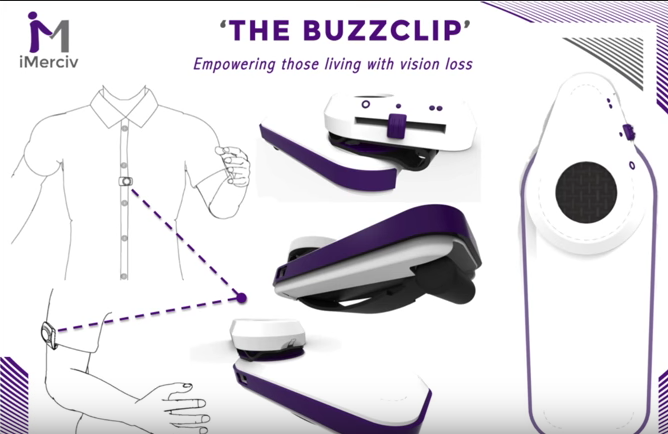 It uses ultrasound to detect obstacles in front of it at head level, a similar technology used in car reverse systems. When fully charged, the device should last up to 10 hours.
Despite its intended purpose of preventing accidental injury, users have discovered new uses, including searching for lost items and gauging when the person in front of them is moving while waiting in a line.
See the BuzzClip in action in the video below:
Liu, a civil engineer,  –>, who has glaucoma, CTV News reported.
"He has a lot of vision left, but he's over 50 years old so it's only going to get worse," Liu told the outlet. "My intention was to create something he could use."
Mali got on board with the project quickly because he's spent may years volunteering with his family at an orphanage for blind children in India. Mali and Liu have been able to allow the children at the orphanage to test out a prototype of the device.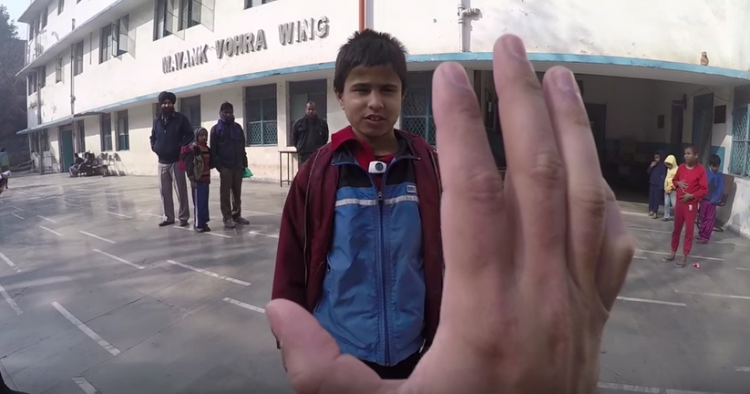 The business partners created a company called iMerciv to sell the device and have raised more than $61,000 through their IndieGoGo crowdfunding campaign.
Get more on the BuzzClip from the video below: