Taylor Swift Gave Advice We All Need to Hear to a Fan With a Heart Defect
---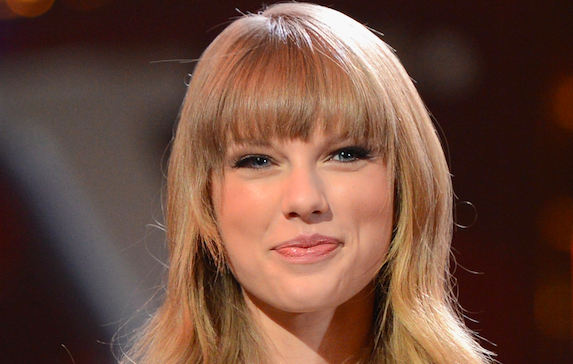 Taylor Swift's been known to treat her fans as friends — the pop star regularly responds to followers across all her social media platforms. Recently, a young woman named Emily wrote Swift on Tumblr, thanking her for helping her see her heart condition in a new light.
this is something that i've never shared with you… or anybody for the most part. i want to let you know that i was born with a congenital heart defect, and as a result i've had holes and leaks in two of the valves in my heart. i've had surgery twice and because of this my heart is mainly ((hence the word "mainly")) hole free! however, ever since i actually could comprehend that there was something wrong with me, i never truly understood why i deserved to have a severe and life threatening condition anyway

in light of all my confusion, i've found someone whose made all of these blurry lines become clear and i want to thank you for that.. taylor, you've made each and every long hospital visit, echo, ekg, iv, etc., easier, and i am so so incredibly grateful for that. you allowed me to be accepting towards the condition that i have and i'm so unbelievably thankful for that…
Swift didn't let the note go unnoticed. And in her Tumblr response, she included a sentiment we love dearly:
I think it's amazing that you're so honest about how it's affected you. It's impossible to be positive all the time about something that completely terrifies and confuses you, and I'm glad you're not putting that kind of weird pressure on yourself.
We're glad role models like Swift exist.
You can read the entire exchange here.
h/t E! News
Want to celebrate the human spirit? Like us on Facebook.
And sign up for what we hope will be your favorite thing to read at night.
Image via Creative Commons/avrilllllla