Aerie's Latest Campaign Features Models With Disabilities, Chronic Illnesses and More
---
Aerie's latest addition to its Aerie Real campaign is the brand's most inclusive yet. Aerie has added a large range of models, including models with disabilities and chronic illnesses.
When customers visit the website and search for bras, they'll see models such as Rajee Aerie, who uses mobility devices; Abby Sams, a college student who uses a wheelchair and Chelsea Werner, a gymnast who has competed in the Special Olympics.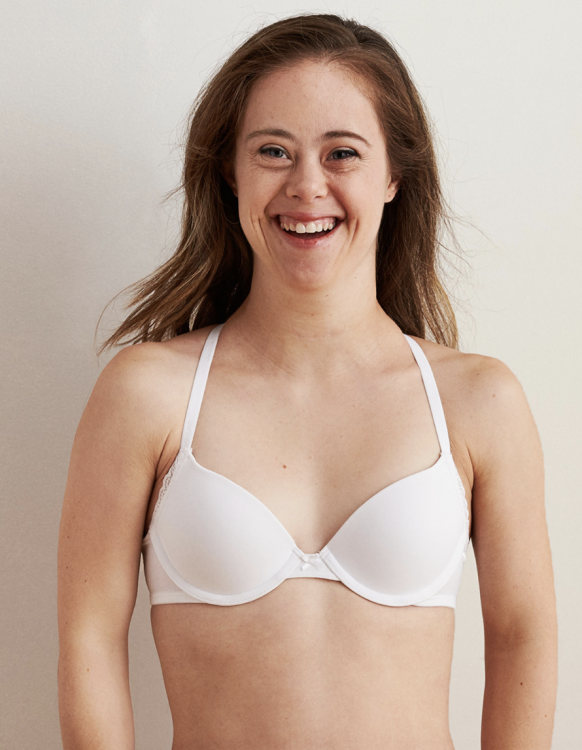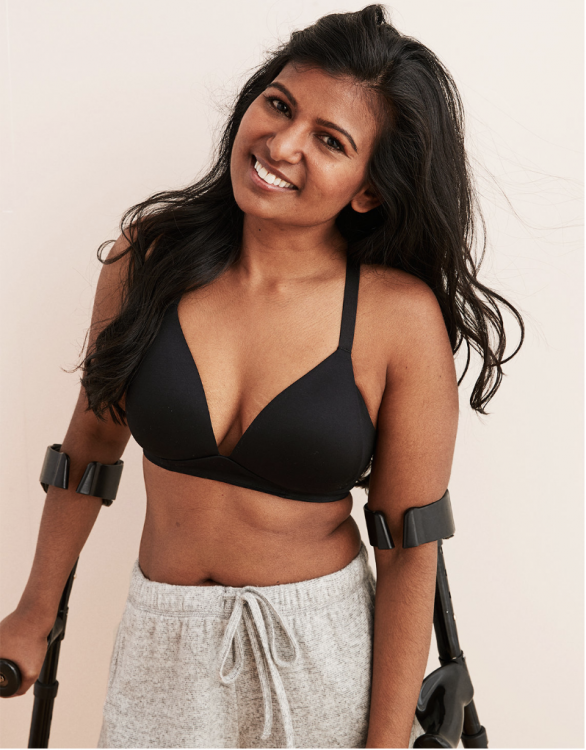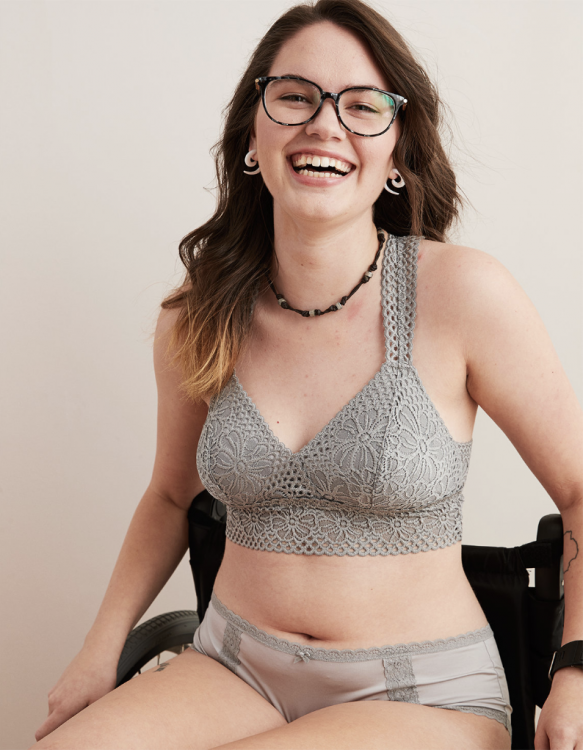 Sams, who has Ehlers-Danlos syndrome, postural orthostatic tachycardia syndrome, complex regional pain syndrome and endometriosis, told The Mighty she entered Aerie's contest to find more models. Sams, as well as the other models, sent a video explaining what "Aerie Real" meant to her.
"I sent them a video saying how, as someone who's never seen disability or chronic illness represented in media, Aerie Real should mean that beauty comes in all shapes, sizes, ethnicities, and abilities," Sams said.
The campaign also includes Gaylyn Henderson, who has an ostomy bag, and Evelyn Riddell, who has an insulin pump and a continuous glucose monitor. One model also has vitiligo.
"I have always heard the saying, 'you miss 100% of the shots you don't take,' and I have realized it is totally true! This campaign is groundbreaking, and I am honored to be a part of it," Riddell said.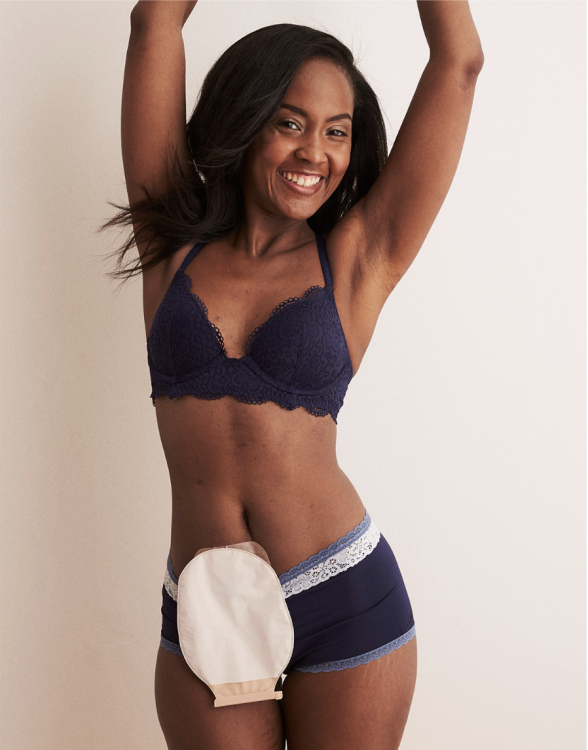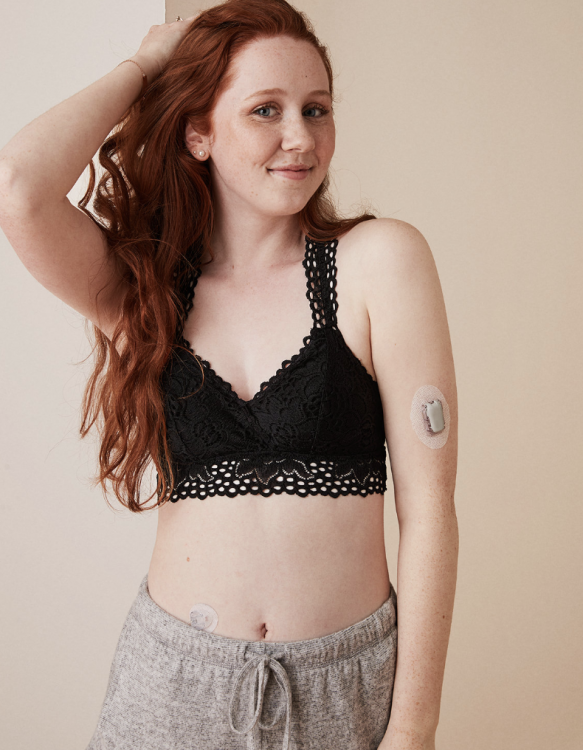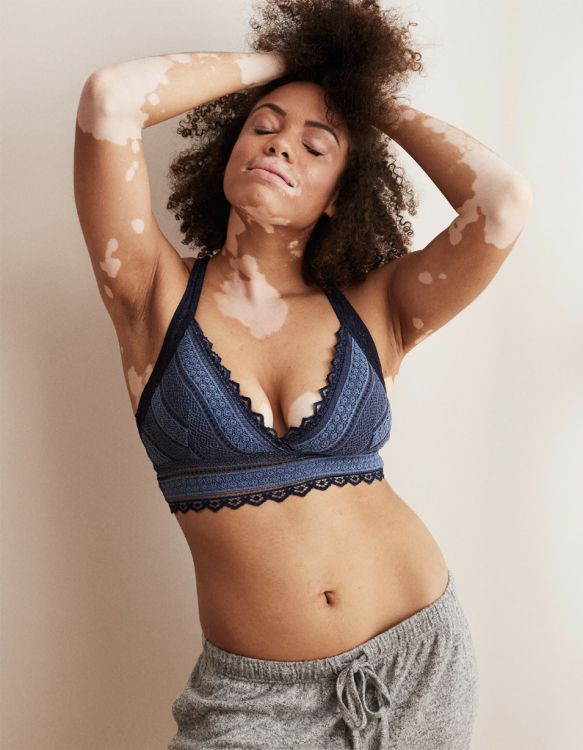 When the campaign started in 2014, the company stopped airbrushing its models. Tattoos, stretch marks, and bodies were left untouched. Now the campaign has expanded to include models of different sizes and ages as well as those with body hair and scars.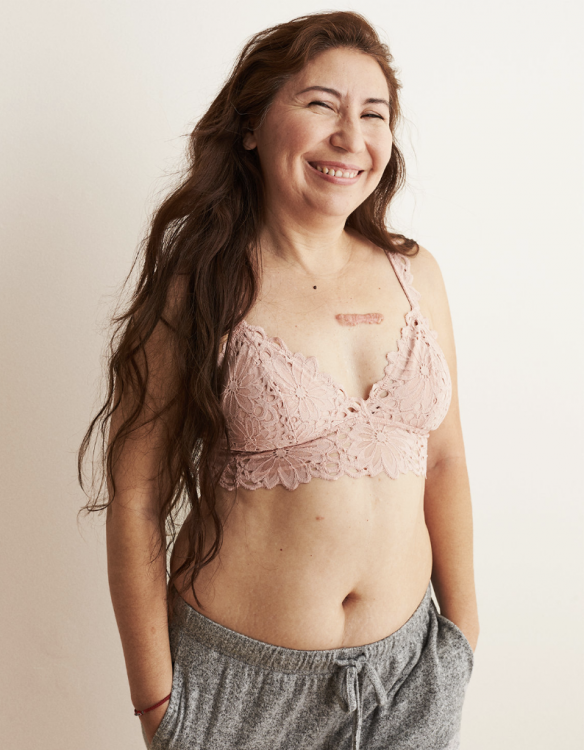 Fans of the campaign said on Twitter how much the representation meant to them.
OH MY GOD!!! THIS IS THE FIRST TIME I'VE EVER SEEN MYSELF REPRESENTED IN A MODEL!!!!

— Evelyn Quay (@AstridLevinson) July 10, 2018
a model who looks like me! @Aerie is doing something so special! i have never seen true diversity of age, ethnicity, ability, and size from a company in my life! this is representation! pic.twitter.com/Rzzt5N504s

— p.v.kwotes (@pillypiIar) July 11, 2018
Seeing this from the @Aerie website means so much to me. This model not only is beautiful, but has the same type of disease as me. I love seeing diverse representation pic.twitter.com/jb6dbRr3lQ

— madelynn ♡ (@_madelynn101) July 11, 2018
Beyond its diverse representation, Aerie is known in the chronic illness community for its comfortable products. Those with fibromyalgia and other chronic illnesses told The Mighty that the company makes comfortable bras ideal for those with chronic pain as well as underwear.