BBC America's 'CripTales' Features Disabled Talent Onscreen and Behind the Camera
---
In a new series that will put disability front and center, BBC America's "CripTales" will include six short films that capture fictional life-changing moments for people with disabilities. Each of the writers, actors and directors of these six short films are members of the disability community. "CripTales" will premiere on October 1, at the start of National Disability Employment Awareness Month.
The short films featured in "CripTales" were curated by Mat Fraser, who has starred in "American Horror Story" and BBC One's adaptation of the "His Dark Materials" trilogy. In a press release, Fraser discussed his excitement about "CripTales":
"I'm so proud and excited to present these wonderful stories for mainstream TV audiences around the world, thanks to BBC America and BBC Studios," said Fraser. "The authentic voices, taut direction and shining performances combine to make a series of diverse and dramatic monologues that are compelling, refreshing, and above all, entertaining."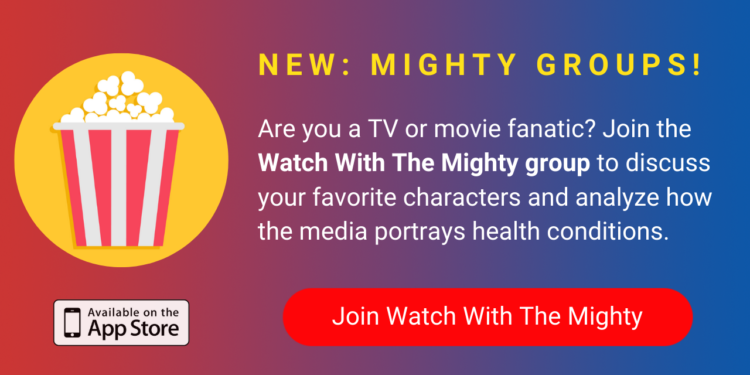 While "CripTales" has authentic disability representation, this is not the case across the board for the film industry. About 95% of disabled characters are played by non-disabled actors, according to the Ruderman Family Foundation. Many films may not even feature a character with a disability at all. Only 2.5% of characters with speaking roles in Hollywood films have a disability. In a statement, Courtney Thomasma, the executive director of BBC America, said that stories on disability are not usually told in media.
"'CripTales' brings to our screens a beautiful collection of short films, curated by the incredibly talented Mat Fraser, shining a light on stories that don't often make it to primetime," Thomasma said. "At times hilarious and at others heart-breaking, these monologues exemplify both the diversity of experience among people living with disabilities and the thoroughly relatable dilemmas we all face in life."
Here is what you should know about these upcoming six short films, which have disabled people onscreen and behind the camera. The first short film is "Audition," which was written by and stars Fraser, and is directed by Ewan Marshall. In this monologue, Fraser — who plays himself — recounts the highs and lows of auditioning.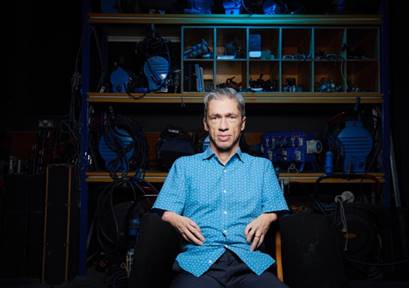 "Thunderbox" will share the story of Sue, who, in 1968, struggles with the issue of whether or not to get an abortion. "Thunderbox" stars Ruth Madeley, is written by Genevieve Barr and is directed by Amit Sharma.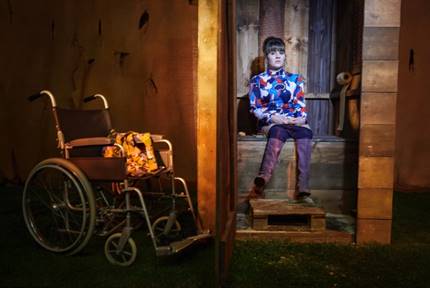 "The Real Deal" tackles the issue of disability benefits. After initially accusing a man of abusing benefits, Meg comes to the realization after befriending him that she should ask for more benefits herself. "The Real Deal" stars Liz Carr, is written by Tom Wentworth and is directed by Ewan Marshall.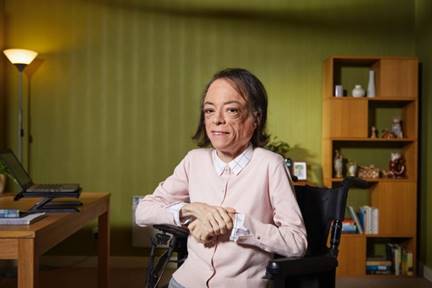 "Hamish" tells the story of Hamish, who, in 1981, works to find independence. After getting a self-operated wheelchair, Hamish finds himself struggling with the terrain after going to the woods. Hamish stars Robert Softley Gale, is written by Jack Thorne and is directed by Sharma.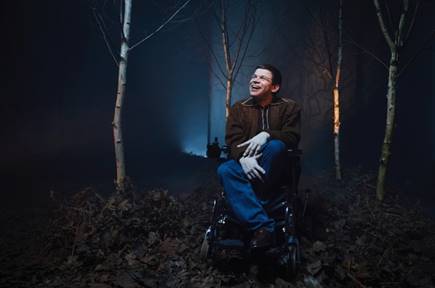 In "Paper Knickers," Jackie faces the challenge of deciding whether or not to get her leg amputated.  Jackie questions whether or not a potential romantic partner would still be interested in her after an amputation. "Paper Knickers" stars and is written by Jackie Hagan and directed by Marshall.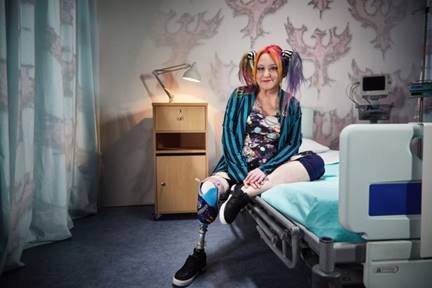 "The Shed" tackles the issue of caregivers' control over disabled people. In "The Shed," a children's writer finds herself falling in love with her next-door-neighbor Keira. But, her caregiver Ellie started to subtly interfere with the budding romance and exerts control over the writer's life. "The Shed" stars Carly Houston, is written by Matilda Ibini and directed by Jenny Sealey.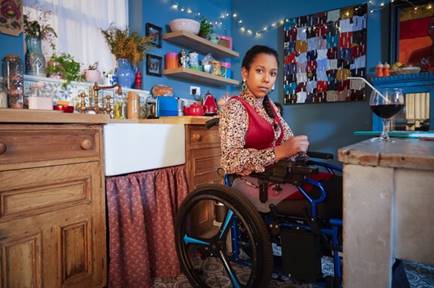 The six 15-minute monologues will premiere on Thursday, Oct. 1 at 10 p.m. ET/9C on BBC America and the entire collection of films will also be available to stream across AMC Networks Entertainment group's digital platforms.
Images courtesy BBC America