12 Useful and Fun Products for Service Dogs and Their Humans
---
Editor's Note
We hope the products below help you or a loved one in your health journeys. Just so you know, The Mighty may collect a share of sales from the affiliate links on this page. As an Amazon associate, we earn from qualifying purchases.
Service dogs can offer a path to greater independence for people with a wide variety of disabilities. As more of us discover how life-changing a service dog can be, it can be helpful to share ideas and advice on how to make everyday life easier. So we asked our Mighty disability and chronic illness communities which service dog-related products they found most useful and/or fun. Here are their recommendations.
1. Hands-Free Leash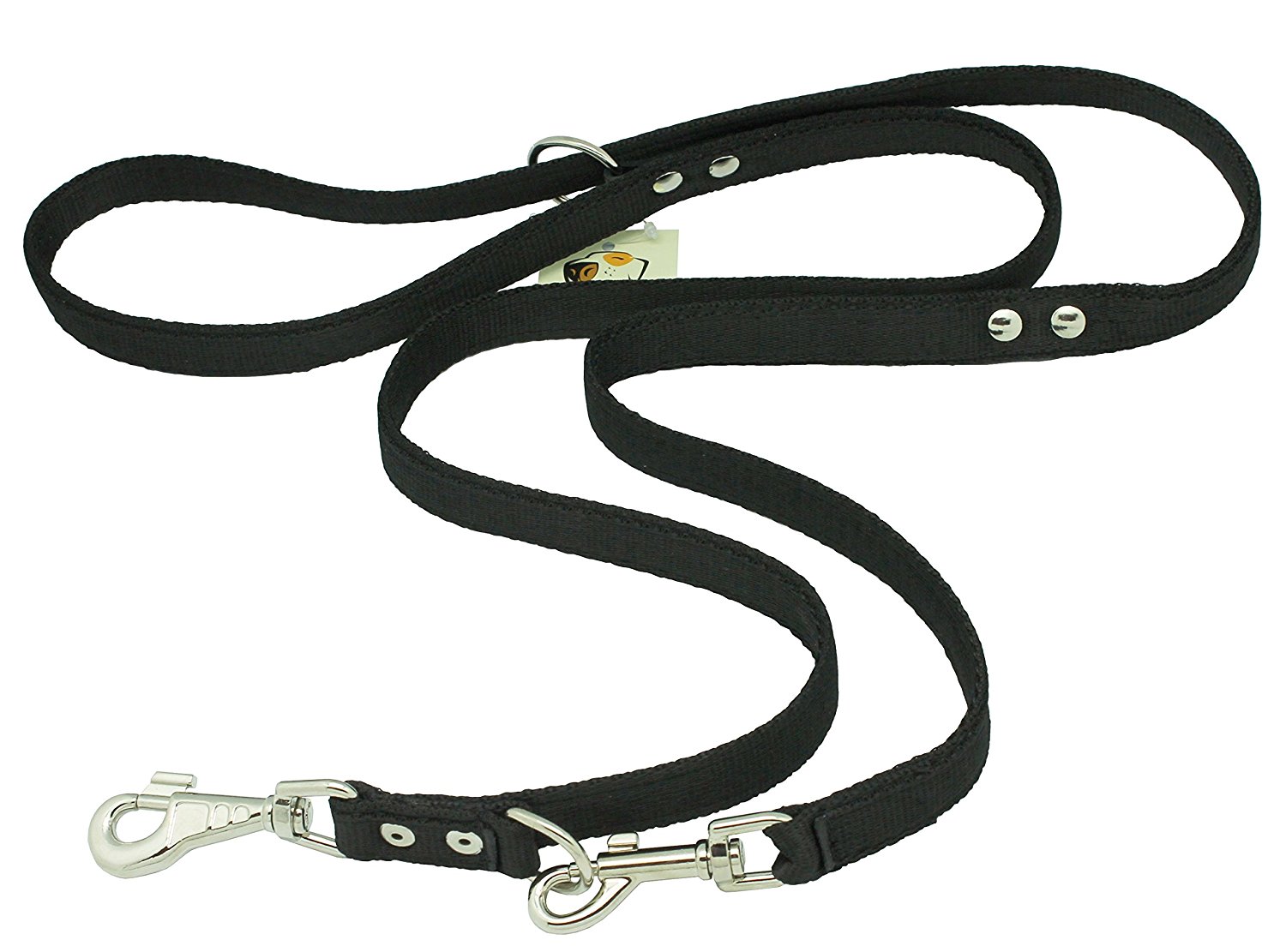 By far our most recommended item — Mighty service dog handlers love multi-functional leashes. Contributor Em says, "We love our European 6-way leash. It means I don't have to hold my girl's leash on days when my hands hurt or I'm at school, but I can also convert it to a regular leash when I need to."
Buy the dog leash above on Amazon.
2. Kong Toy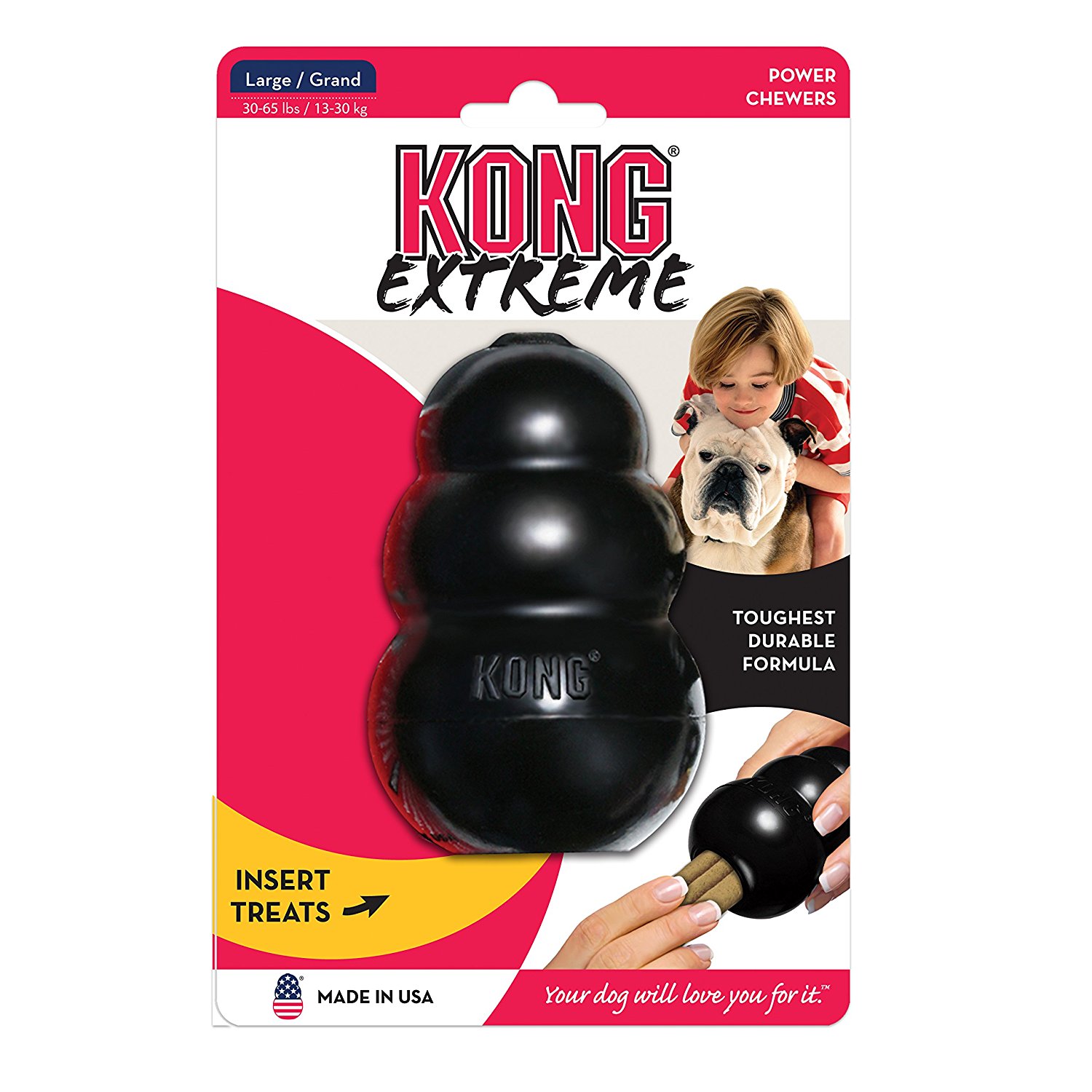 Many of our readers discussed the need to keep young and active service dogs occupied while their handler is sitting at work or home with chronic pain or fatigue. Kongs are a highly durable, low-cost toy that can provide hours of entertainment.
Mighty reader Cydni explains, "I stuff Kongs with mix I make myself (peanut butter and cottage cheese), then toss them in the freezer. When my dog is bored, and I'm in too much pain to play ball, I pull one out. Being frozen means longer-lasting fun."
Buy the Kong shown above on Amazon.
3. Puzzle Toys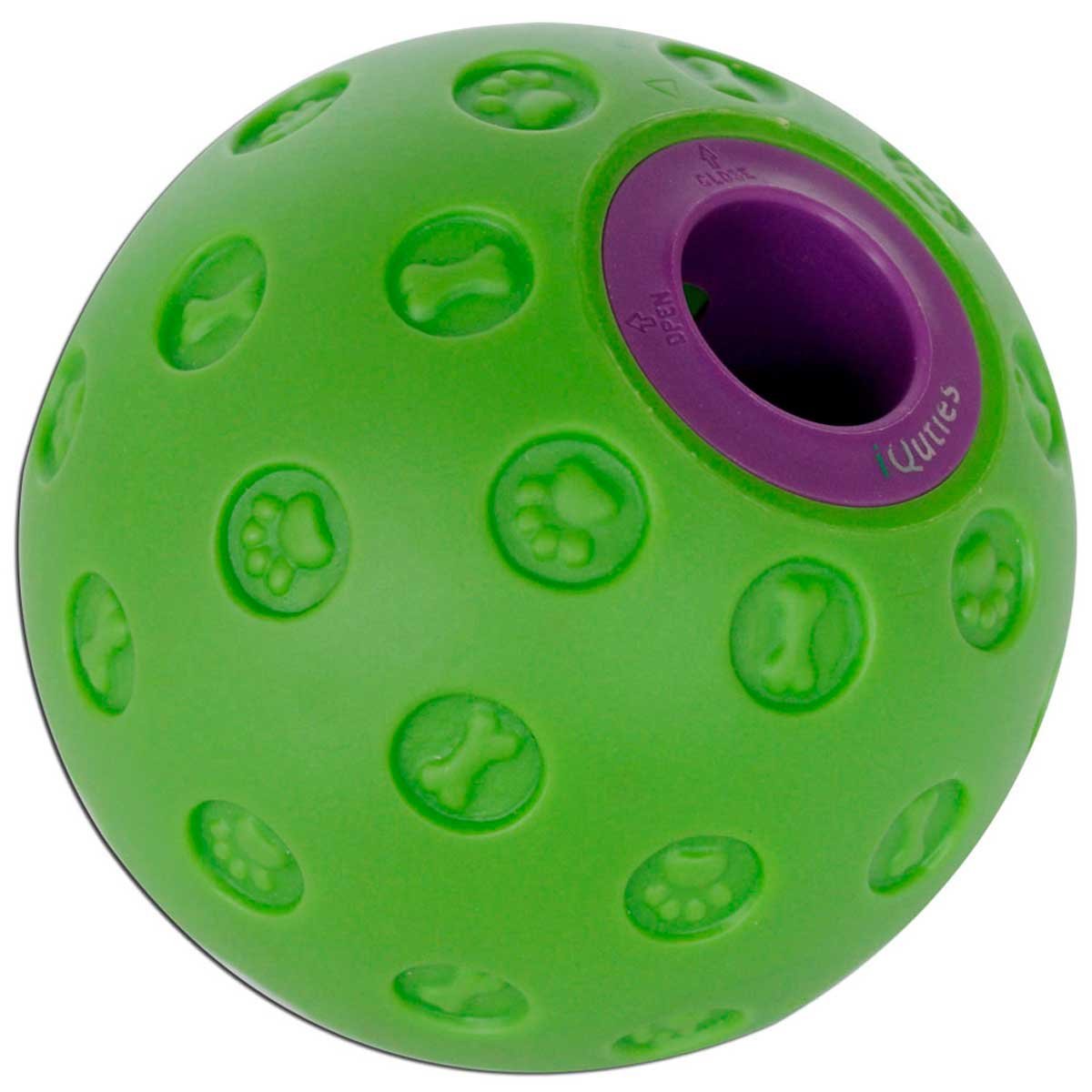 Puzzle toys are another great way to keep dogs occupied. Recommended brands include Outward Hound and IQuties. Caitlin says, "The best toy purchase I have made is an iQuties treat dispensing ball! My dog loves it; it has a little maze-like thing inside which delays the dispensing of treats, and it keeps my dog occupied on the days where I'm not feeling well enough to take him on an off-duty walk or play with him."
Buy a treat ball on Amazon.
4. Automatic Ball Launcher
If you can't throw a tennis ball, this gadget can keep your service dog busy for hours. Our reader Bridget says, "After a hard day of working, it is Levi's go-to favorite thing. I can set it up from my wheelchair and set the timer. It is spoonie friendly and a lifesaver for a ball-obsessed dog."
Buy Go Dog Go ball launcher on the company's website.
5. Simple Ball Launcher
If the Go Dog Go is a bit out of your price range, here are a few lower-cost ball launchers that can help service dog handlers with limited mobility or energy.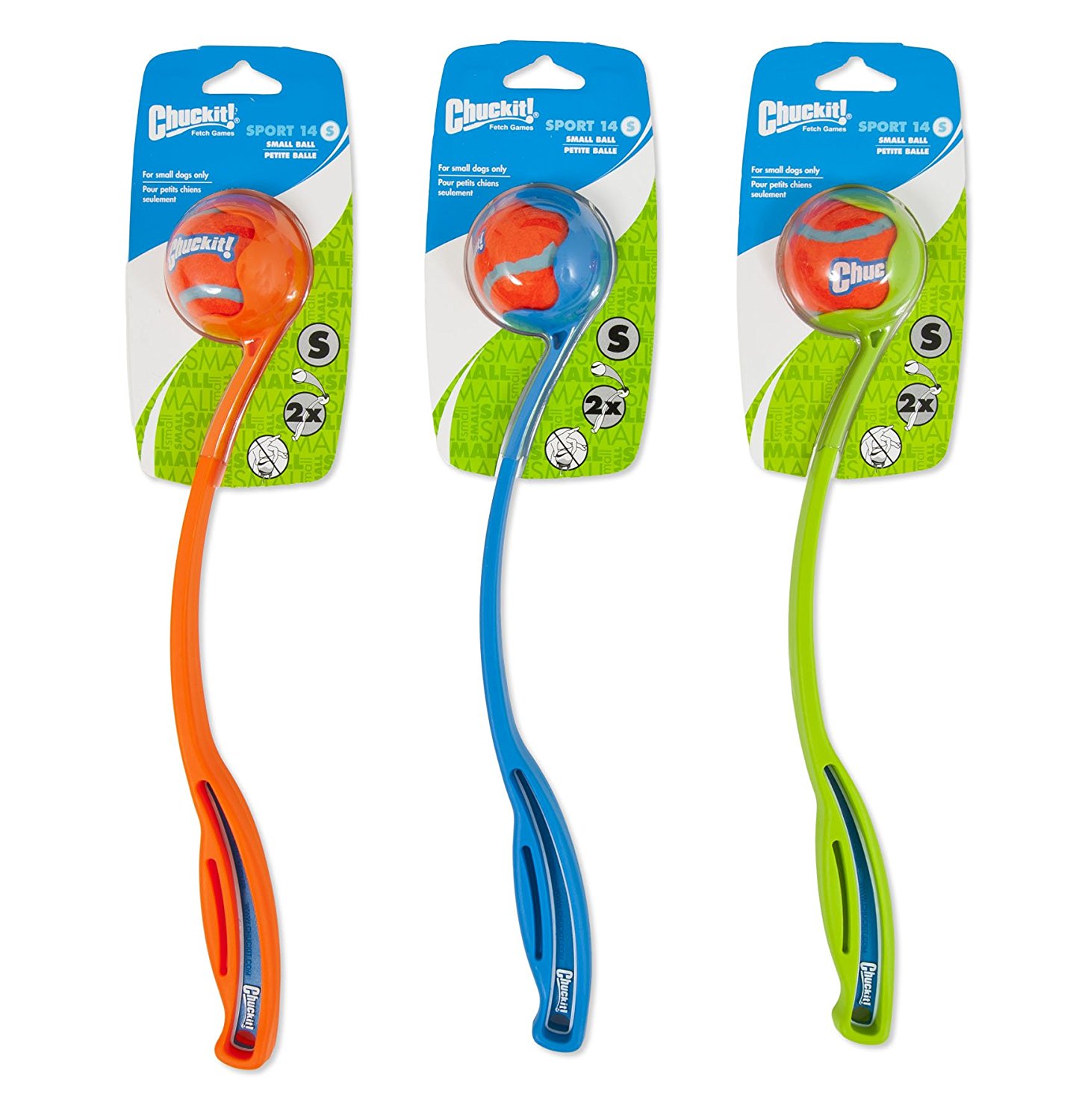 Buy Chuck-It on Amazon.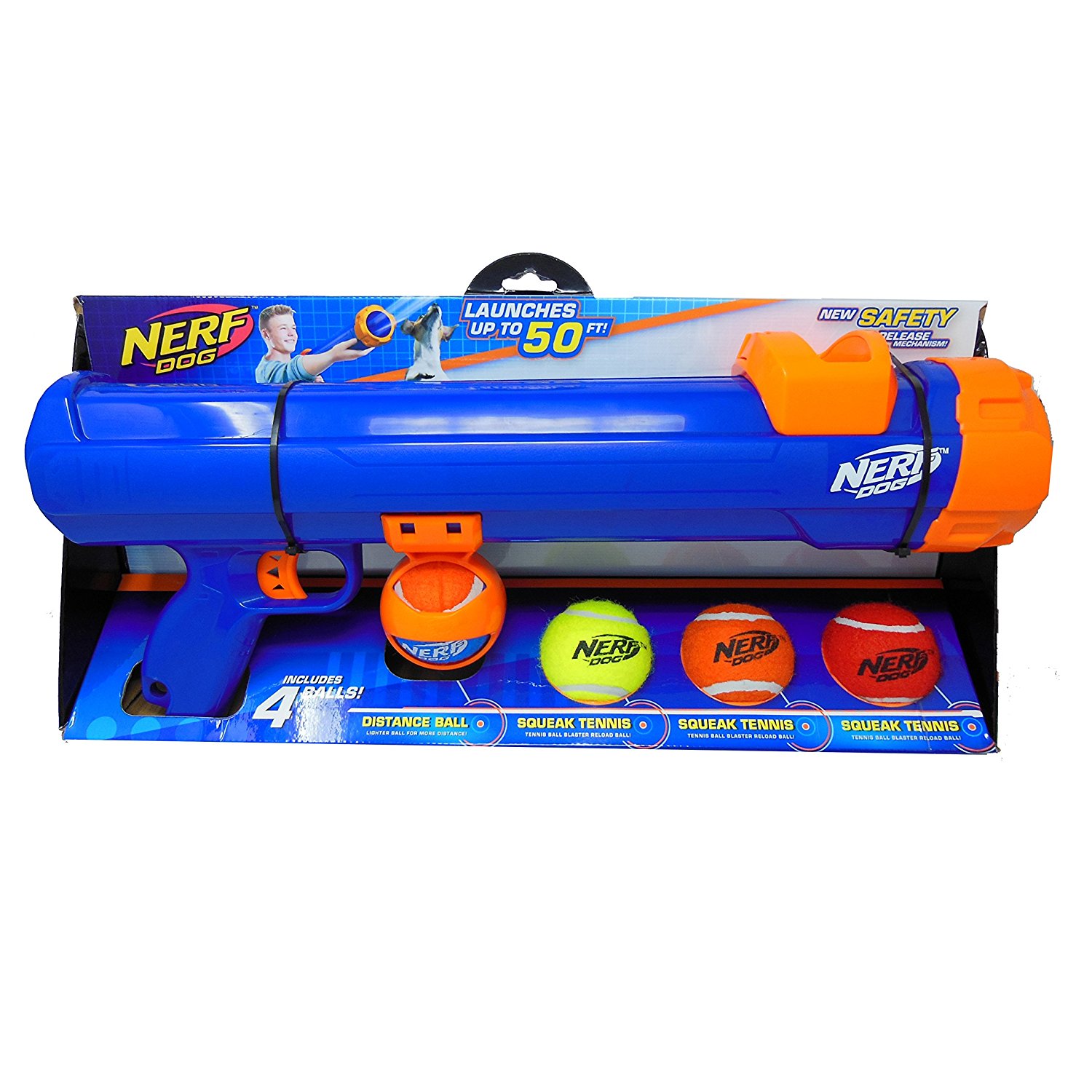 Buy Nerf Dog Tennis Ball Blaster on Amazon.
6. Service Dog Harness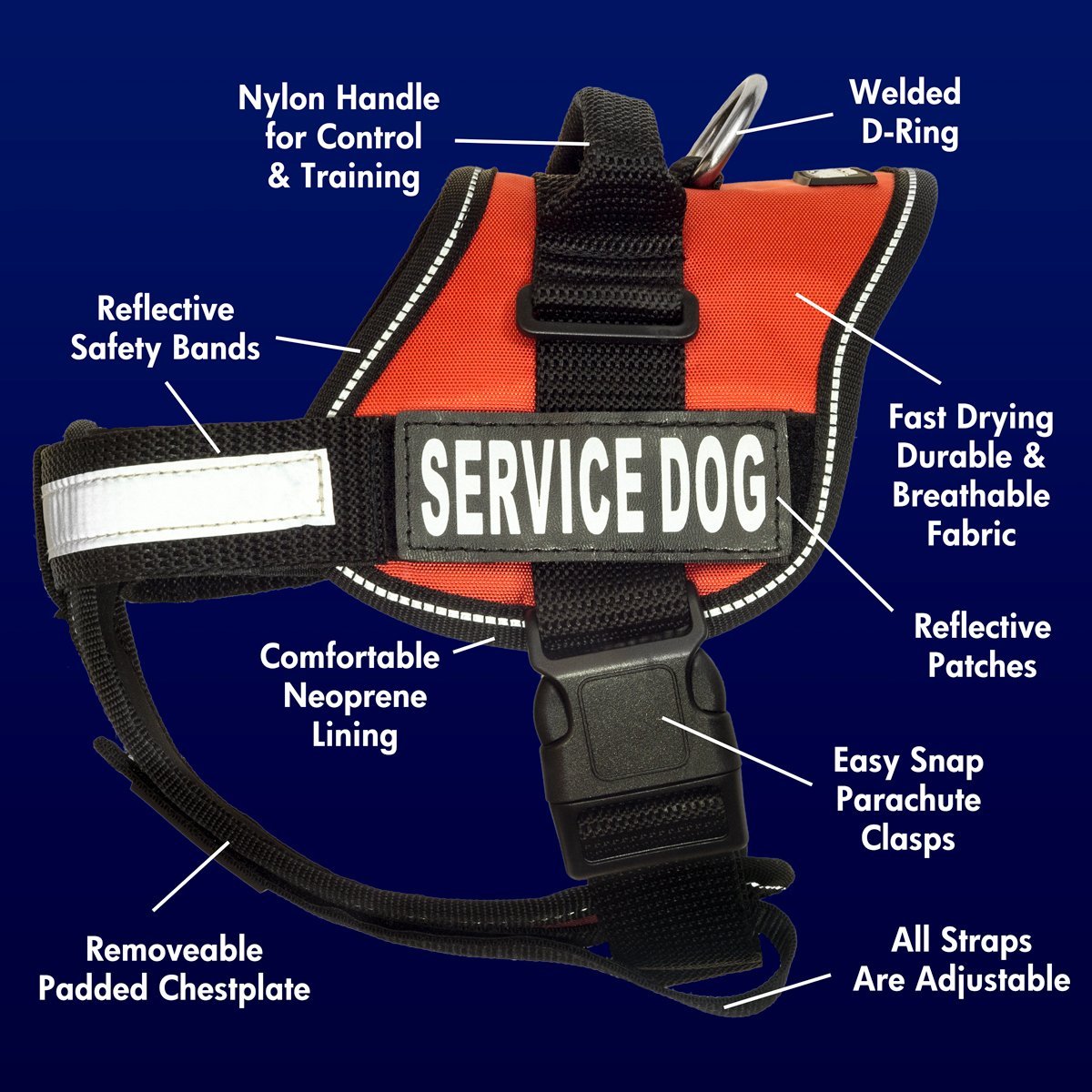 Service dogs typically wear a vest or harness — but our needs and requirements are as diverse as our disabilities and our dogs. Some dogs just wear a vest for identification, while others need specialty harnesses to help with such tasks as carrying medication, pulling a wheelchair, providing balance support, leading a person to safety before a panic attack or seizure, or guiding a person with a visual impairment. So be sure to check out all the different styles available; you may have to try a few to figure out what's right for you.
Buy the above harness on Amazon.
7. A "Don't Pet" Leash Wrap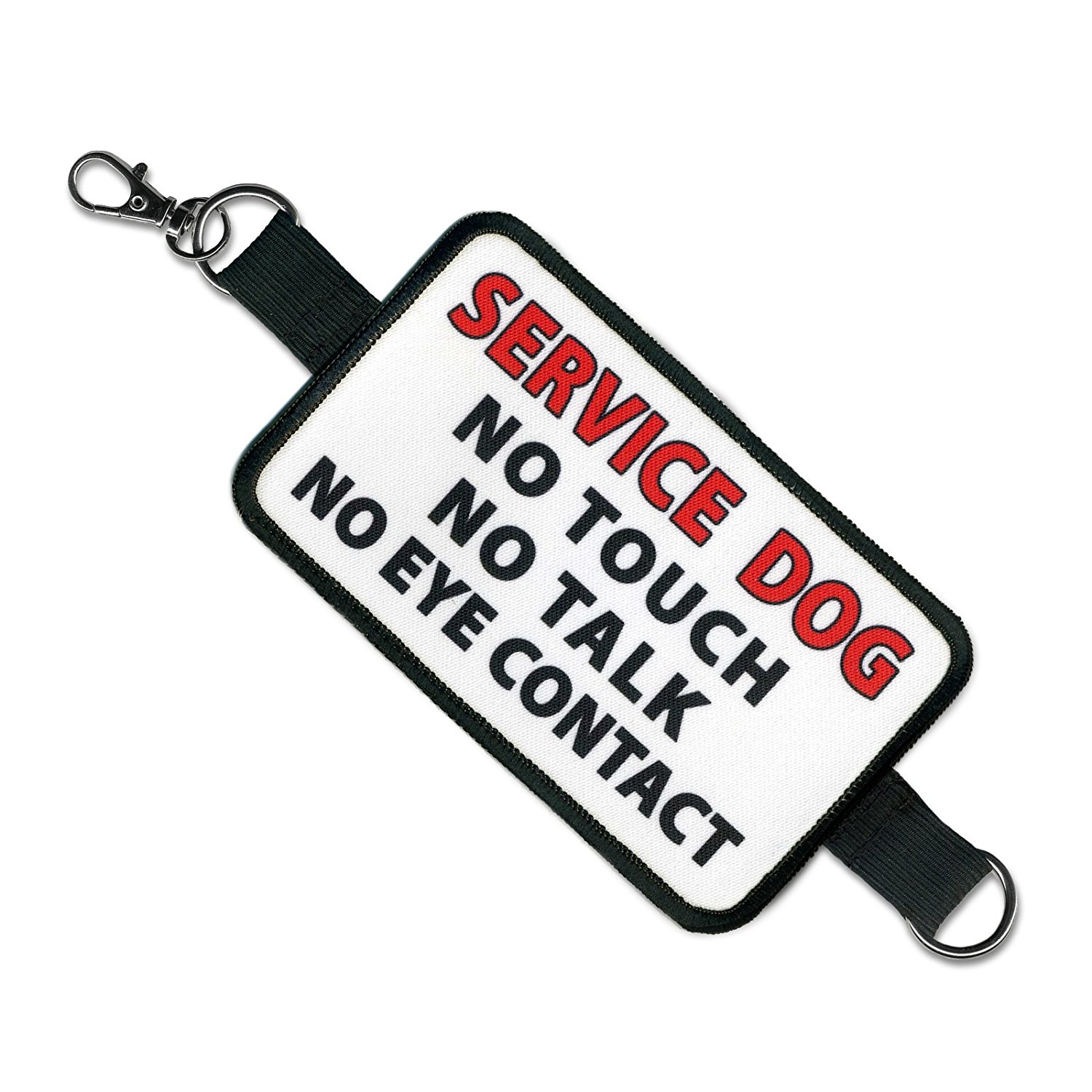 Bethany says, "The best product by far has been a leash wrap that says 'no touch, no talk, no eye contact.' We had 'do not pet,' but lots of people still thought it was OK to squeal, stare, talk to her, and/or try to call her over to them, since it wasn't petting. Now we get through the store with much less hassle so I can just go about my errand like everyone else!"
Buy a leash wrap on Amazon.
8. Treat Bag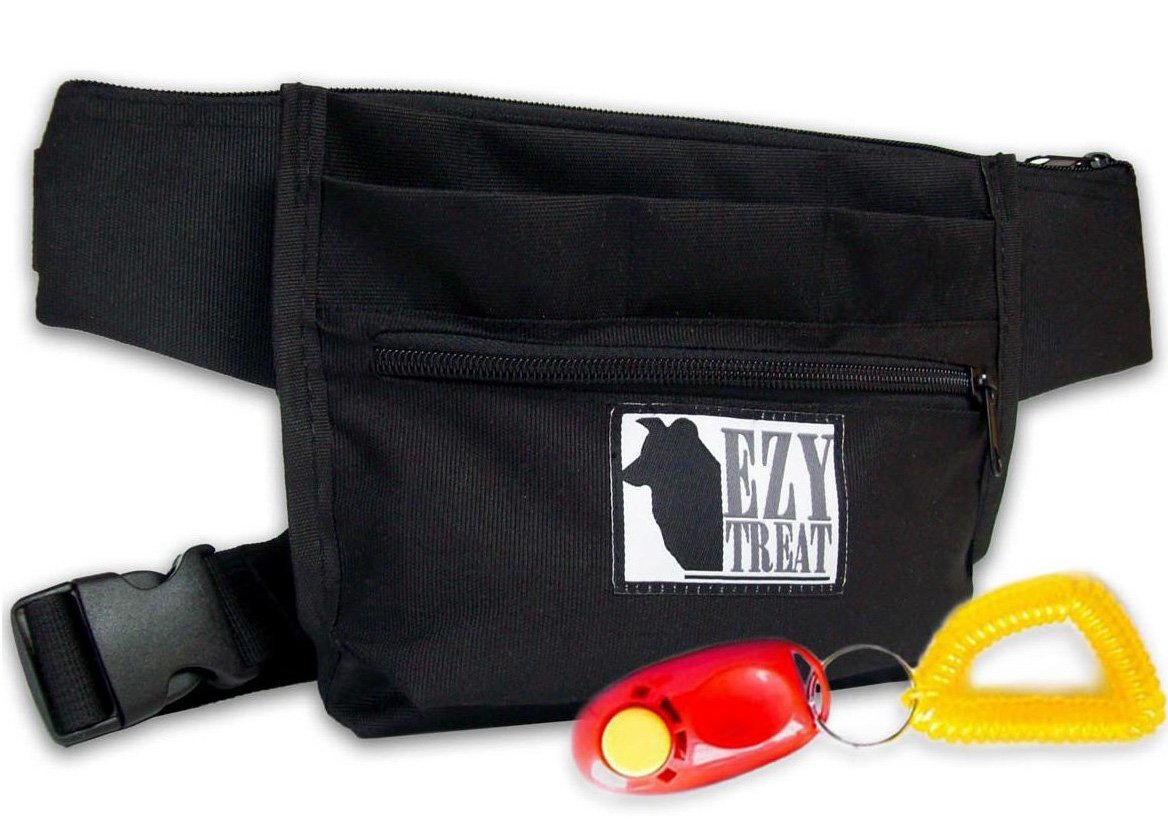 A treat pouch with magnetic closure can help service dog trainers/handlers with limited use of their hands. Hannah says, "I keep poop bags, hand sanitizer, and a mask in the pockets, attach a clicker and my keys to the little loop on the front, and can even slip my phone in the back."
Kourteney says, "I use a rock climbing chalk bag as a treat bag for my service dog in training. It has plenty of room for treats, as well as a pouch for money and credit cards, and then another for a phone."
Buy the treat bag shown above on Amazon.
9. Collapsible Dog Bowls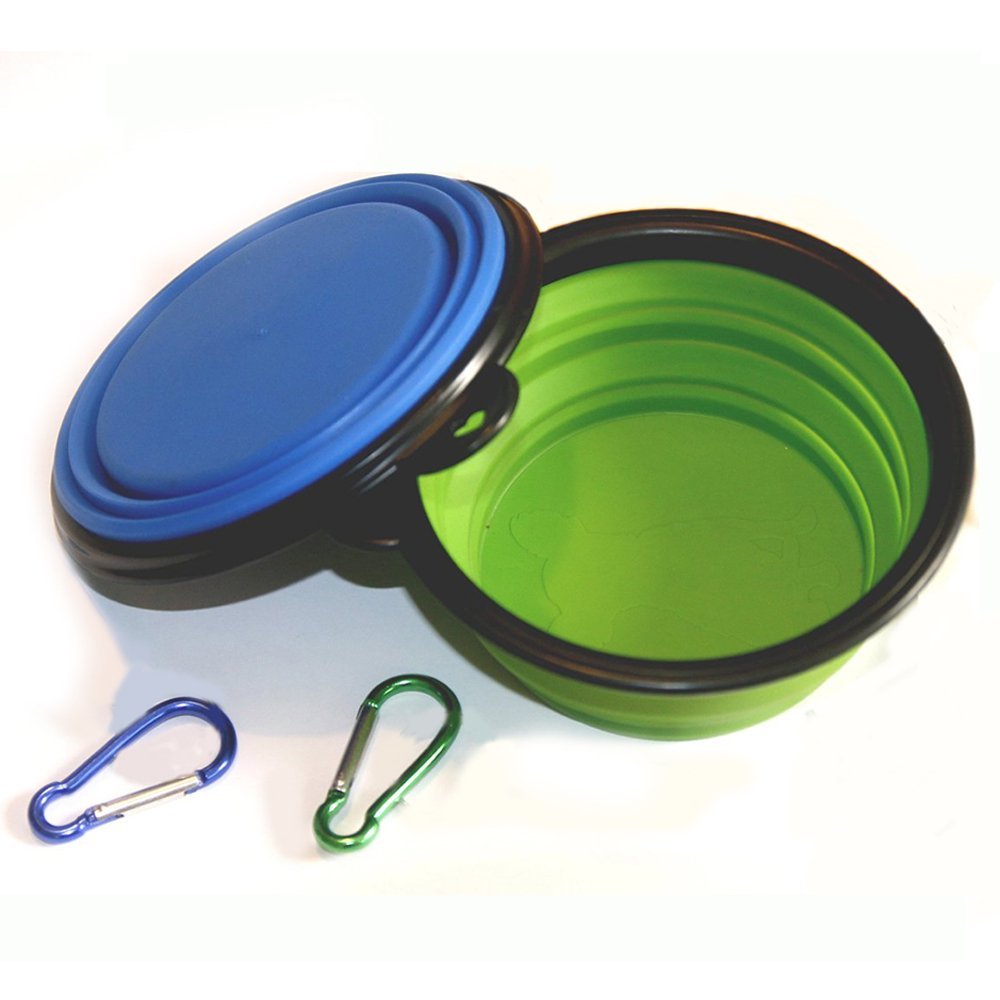 Collapsible dog bowls are ideal for travel or just to give your service dog water while out and about. Cassidy says, "The bowls are great for on the go and hospital stays."
Buy the pair of dog bowls shown above on Amazon.
10. Doggie Mat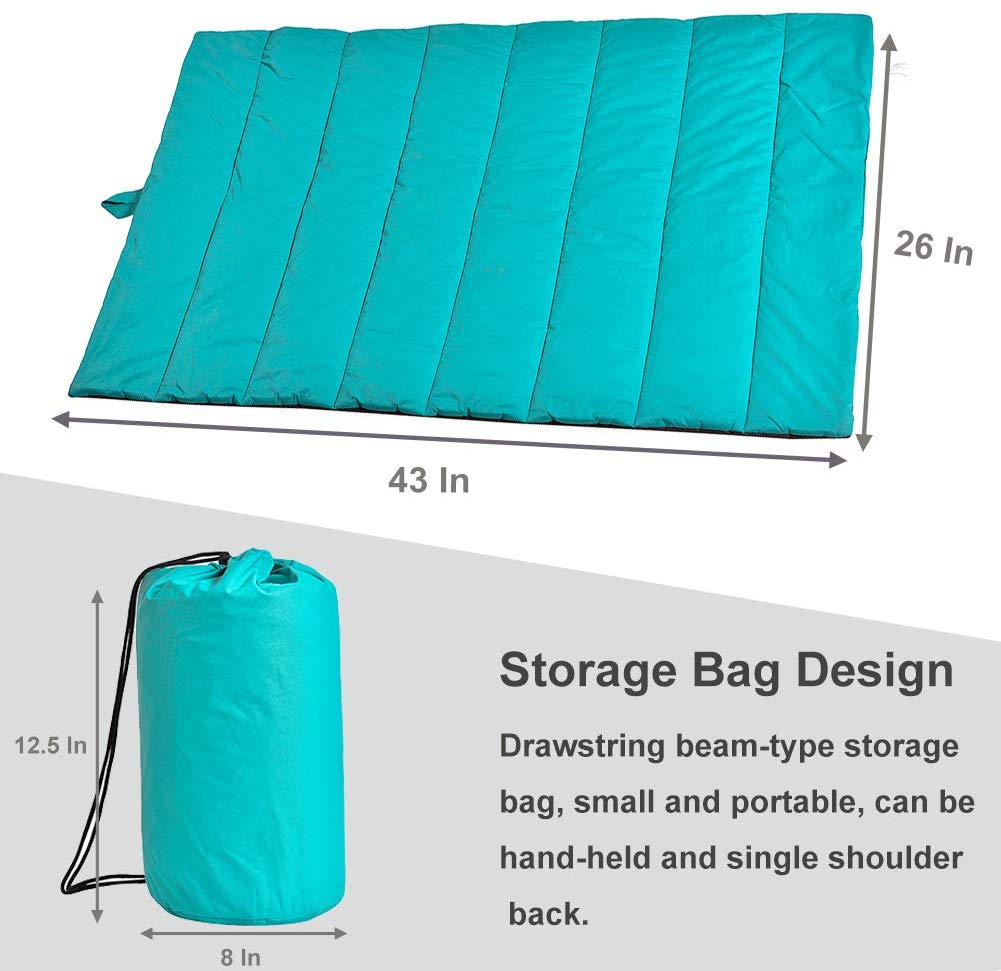 Many service dogs are trained to lie on a mat while out in public. As Em says, "It keeps my girl's fur clean and dry when there's spills or water on the ground."
Buy the roll-up mat above on Amazon.
11. Grooming Wipes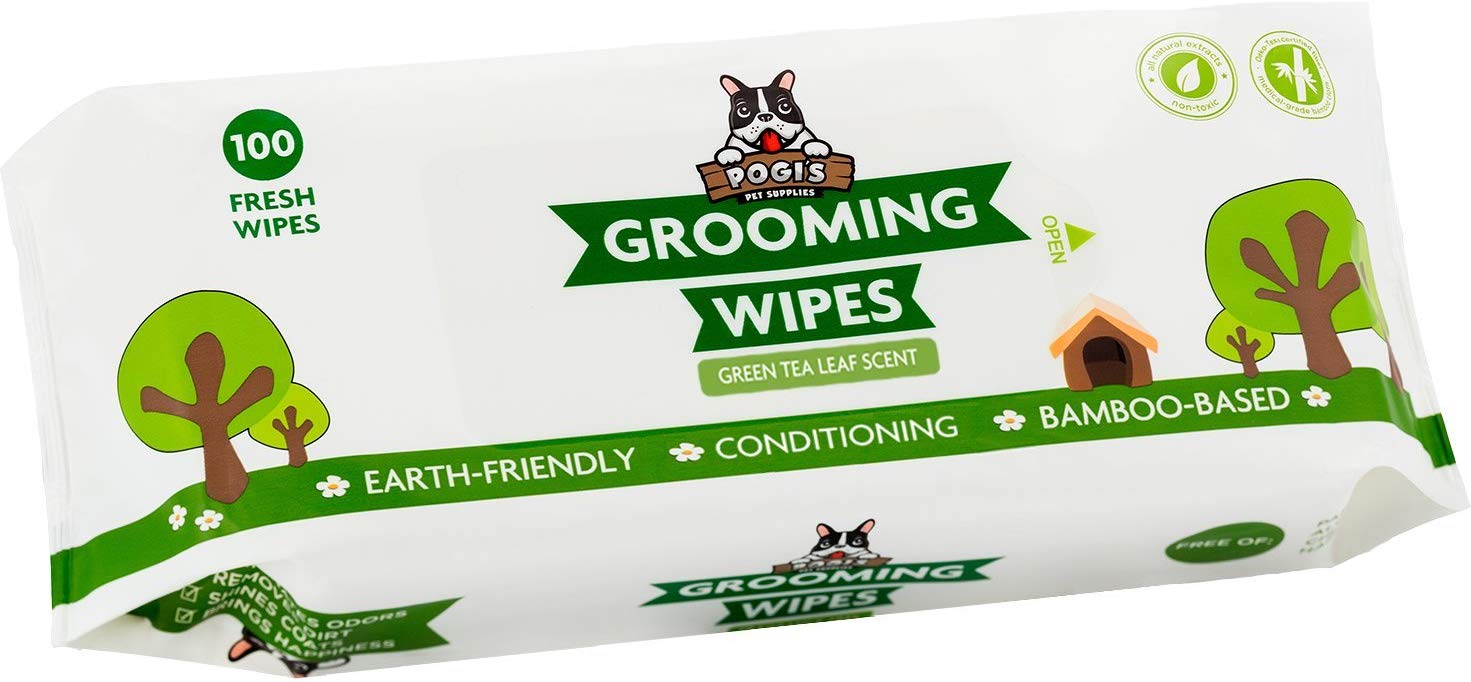 Dogs will be dogs, so sometimes service dogs need to be freshened up a bit before heading out for shopping or a doctor's appointment. It's also good to wipe them clean after they've been in a potentially dirty environment such as a bus or train floor.
Buy deodorizing dog grooming wipes on Amazon.
12. ADA Information Cards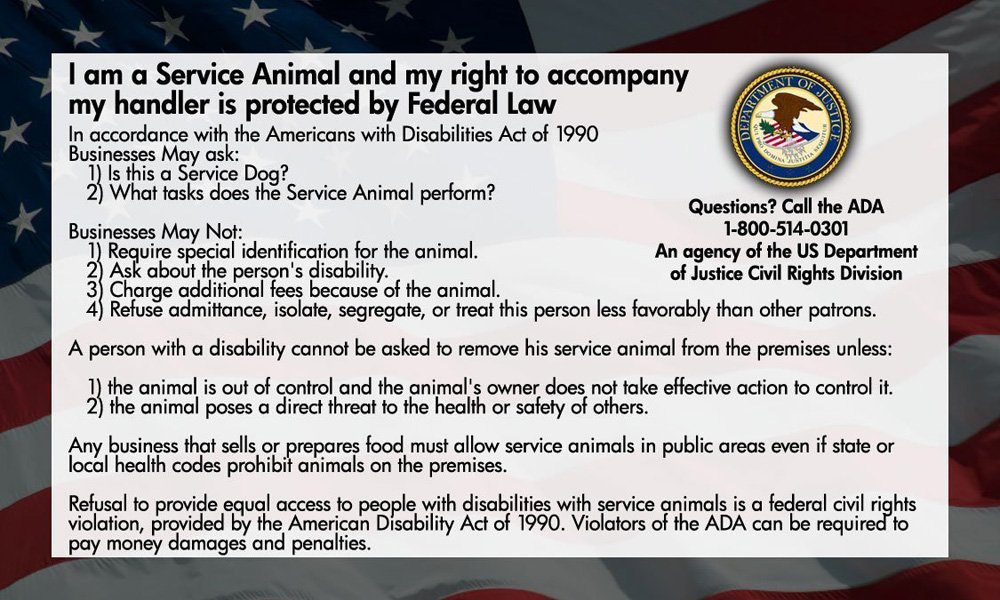 In the United States, the Americans With Disabilities Act gives people with disabilities the right to bring our service dogs into all public places including stores, restaurants, and hotels. But sometimes employees don't understand and try to deny access to service dog teams. Kourteney says, "Many places online sell ADA business cards with information on them that you can hand out to strangers who come up to you or employees who are giving you a difficult time, or simply don't know the law."
Buy the ADA cards above on Amazon.
What products and/or gear do you use for your service dog? Let us know in the comments!