To My Mom, 5 Years After the Injury That Paralyzed Me
---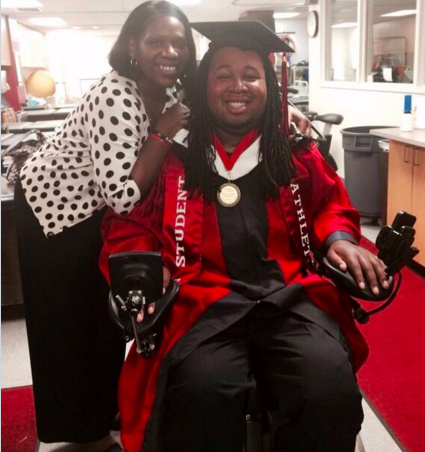 Dear Mom,
They say moms are always there for their children. As much as I wish that statement were true for everybody, I'm fortunate enough to have it be true in my life.  When I think about you, Mom, I think about how tough, stern and responsible you are. Since the day I was born, you've always wanted the best for my older sister and me. You raised both of us as a single mom, which is challenging enough on its own.
Before I was born, you two lived in Elizabeth, New Jersey. When my sister first started school, you drove 20 minutes to Colonia (the opposite direction of where you worked at the time) because it had a better school system than Elizabeth. That meant an extra 25-minute drive to Jersey City (passing through Elizabeth on your way) to go to work, then picking her up at Grandma's house in Colonia after work. You sacrificed and did that every day to make sure she had a better education.
You would sacrifice anything for your kids. As a young boy, I learned about committing myself to something and seeing it through from you. I loved to hang out with my friends after school and play in the park, but I was also signed up for Pop Warner football. Honestly, I always thought I was too good for practice and only had to show up on a game day. But you took that thought right out of me when I told you I wanted to hang out with my friends instead of going to practice. You would put me in the backseat of the car, bring me home to get my football gear and rush me over to practice so I wasn't late because you left work early just to get me there.
You were definitely one of the loudest fans at the game. Every time I broke out on a long run, you'd chase me up and down the sideline, running with me like you were about to score a touchdown during my Pop Warner football games. All of the other parents loved it, and they knew when I broke for a big run to look out for you, too.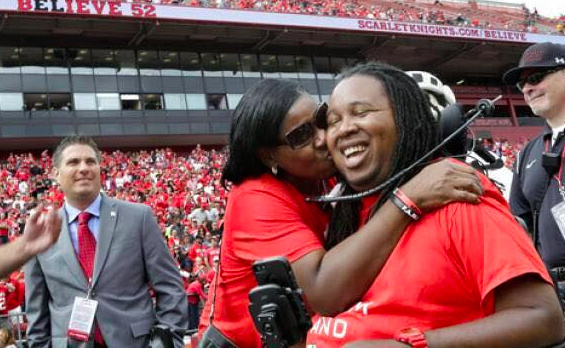 After my injury five years ago, you had a choice to make: Either let me figure out things on my own after being paralyzed, or take control of the entire situation and make sure I had the best of everything. You chose the second option, which meant you couldn't work. It meant you sleeping on a tiny cot for five months at the Kessler Institute in West Orange, New Jersey, which to this day leaves you with aching back pains. You have to deal with my nurses, make sure all my delivered medical supplies are correct and on time, and take me to therapy, speaking engagements and radio shows — all while trying to live your life.
I remember after I first got out of Kessler, when I was living in Jackson, you wanted me to hang out with my friends, so you drove an hour up north at 11 p.m., took me to the bar and went to your house 20 minutes away in Avenel. You waited until I called at 3 in the morning to pick me back up, drove an hour back down to Jackson and got me ready for bed. You really tried your best to help me adjust to our new lifestyle while also letting me enjoy myself as a young 20-year-old.
You've dedicated your life to helping me be great and be the man that I am today, and I cannot thank you enough for everything you've done for me. Without you, I don't know what I would do because you make life so much easier. We do argue about 35 times a day about every little thing, especially because I believe I am a grown man. (Ha ha!) However, I do know at the end of the day, you will always have my best interest, and I can't ask her for anything more.
Thank you for everything you do for me, Mama Dukes. I love you.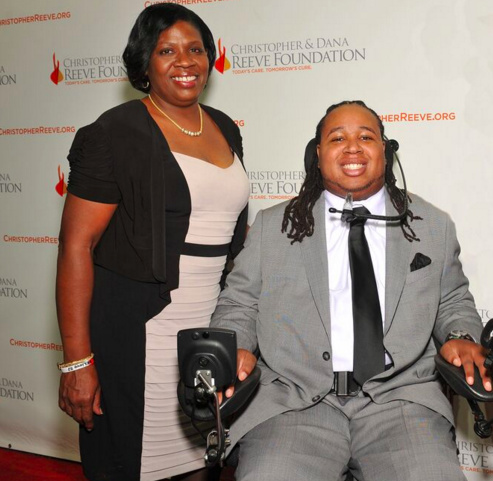 Text "LeGrand" to 20222 and donate $5 in honor of #FiveYearsForward or visit TeamLeGrand.org to join the team. Together, we can make a difference.
The Mighty is asking the following: Write a letter to someone special in your life. What do you wish he or she knew? How has he or she made a difference? If you'd like to participate, please send a blog post to community@themighty.com. Please include a photo for the piece, a photo of yourself and 1-2 sentence bio. Check out our Share Your Story page for more about our submission guidelines.