10 Tips for Gardening With a Disability or Chronic Illness
---
Editor's Note
We hope the products below, all recommended by our Mighty community members, help you or a loved one in your health journeys. Just so you know, The Mighty may collect a share of sales from the Amazon links on this page.
If you live with a chronic illness, disability or mental health condition, gardening can be a wonderful form of therapy as well as a practical source of food and beauty to brighten your day. But digging in a garden or even keeping indoor plants alive can be challenging when you're struggling with your health. We asked our Mighty community members to share how they garden and how plants benefit their lives. Here are 10 tips for gardening when you have an illness or disability.
1. Choose low-maintenance plants.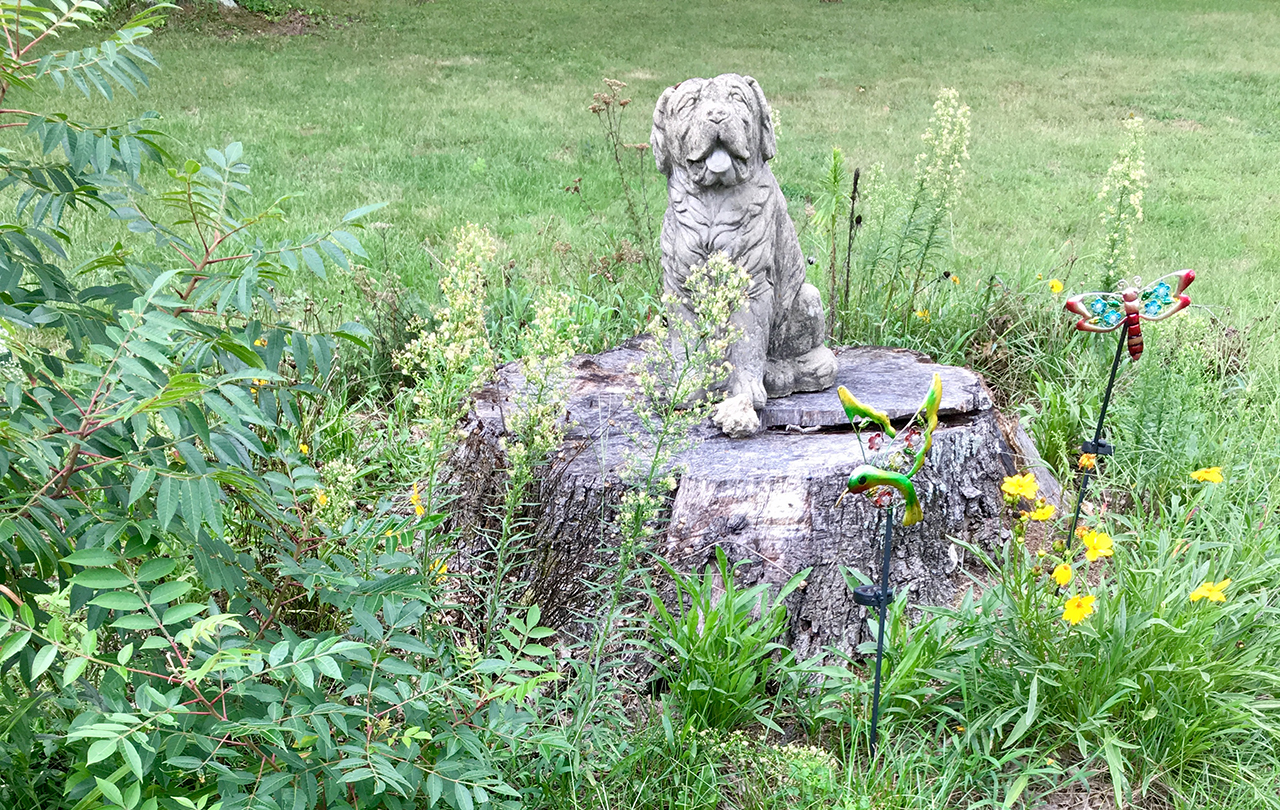 Low maintenance doesn't mean compromising on beauty. There are many lovely indoor and outdoor plants that don't require much care.
"Bulb gardens and perennial gardens are a great way to keep having beautiful flowers without having to replant every year." — Emily E.
"I choose herbs that can tolerate drought and neglect, which come back each year. I still get a garden that can deal with me not being consistent in care."  — Honey T.
"Slow-growing trees like Japanese maple plus anemone and passiflora are plants that look like a lot but are actually really easy to take care of. They only require water but will take care of themselves the rest of the time. I love planting bulbs since I can do that while sitting and take as long as I need or divide the work over several days. You can pick bulbs that bloom at different times, so there are flowers during the whole season." — Amy L.
Our Picks: Asiatic Lily Bulbs, Emerald Lace Weeping Japanese Maple, Wildflower Seeds Butterfly and Hummingbird Mix.
2. Plant an herb garden, and grow vegetables if you can.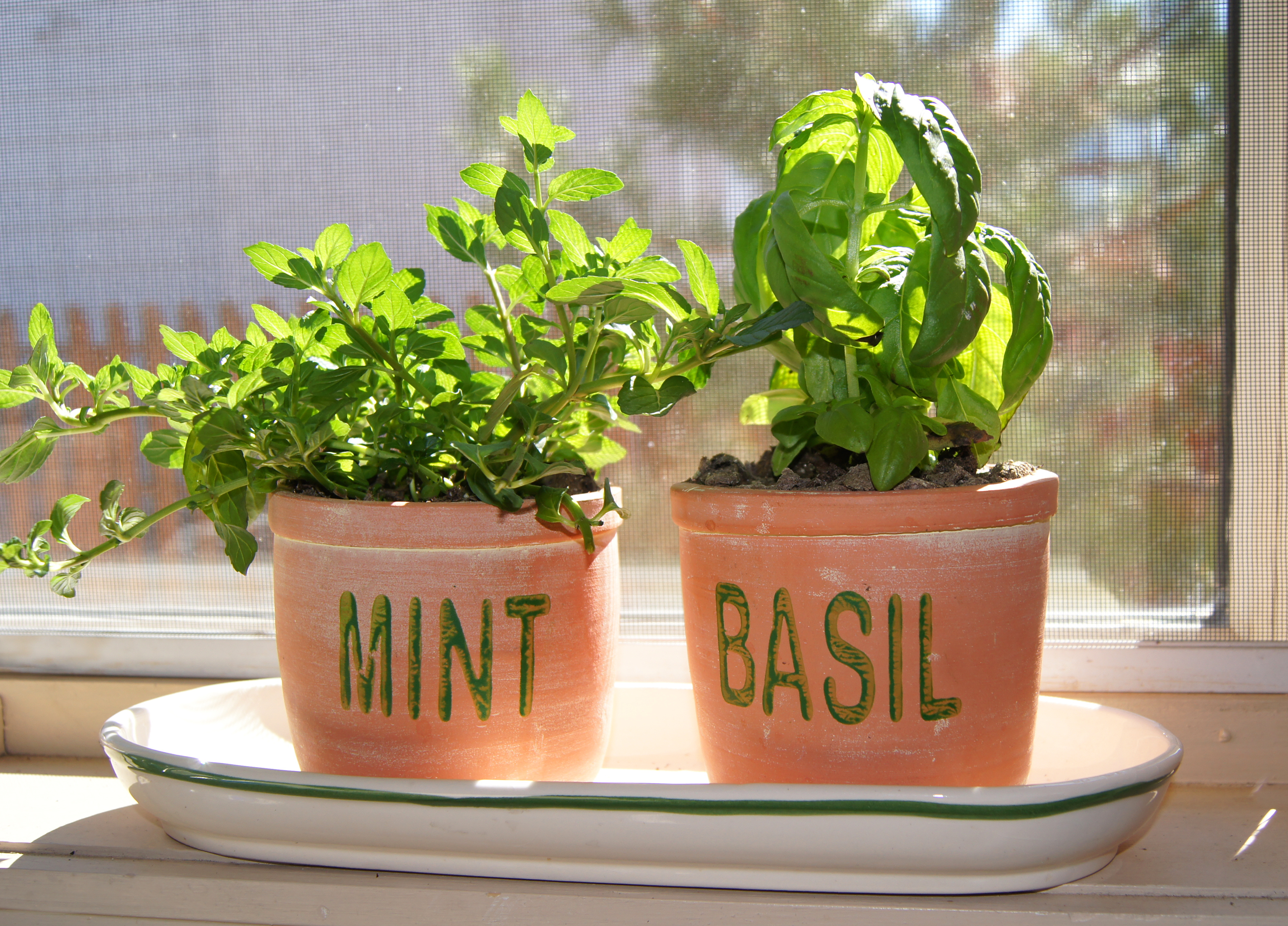 It's a wonderful feeling to grow herbs, vegetables and fruits and be able to taste the results. Gardening at home can make fresh produce and high-quality seasonings available even if you're low income and/or struggle to access farmers' markets and other sources of fresh food.
"I plant several different herbs for cooking and teas. Rosemary, thyme, chamomile, peppermint, oregano, lavender, basil, nasturtium, and catnip. I also have three young lemon trees and a young avocado tree. Then I have a pepper and tomato plant. I also have a Christmas cactus, petunias and marigolds. We live in an upstairs duplex and have a very small deck with all of these plants." — Amy R.
"I have a couple tomato plants, basil, watermelon, aloe and strawberries, with plans to get more. I grow everything in pots on my deck. I've always liked gardening and being able to eat what I grow. It makes me feel good to take care of them and be able to enjoy the fruits of my labor." — Kelli K.
"I found a great way to dig for people who can't use regular sized shovels. If you use a hand-held hatchet and chop the dirt, it cuts through just like a shovel. Works like a charm!" — Carla L.
Our Picks: Sustainable Sprout Herb Variety Pack, Non-GMO Vegetable Seeds Variety Pack, Fiskars 14 inch Hatchet.

3. Succulents are beautiful and easy to grow.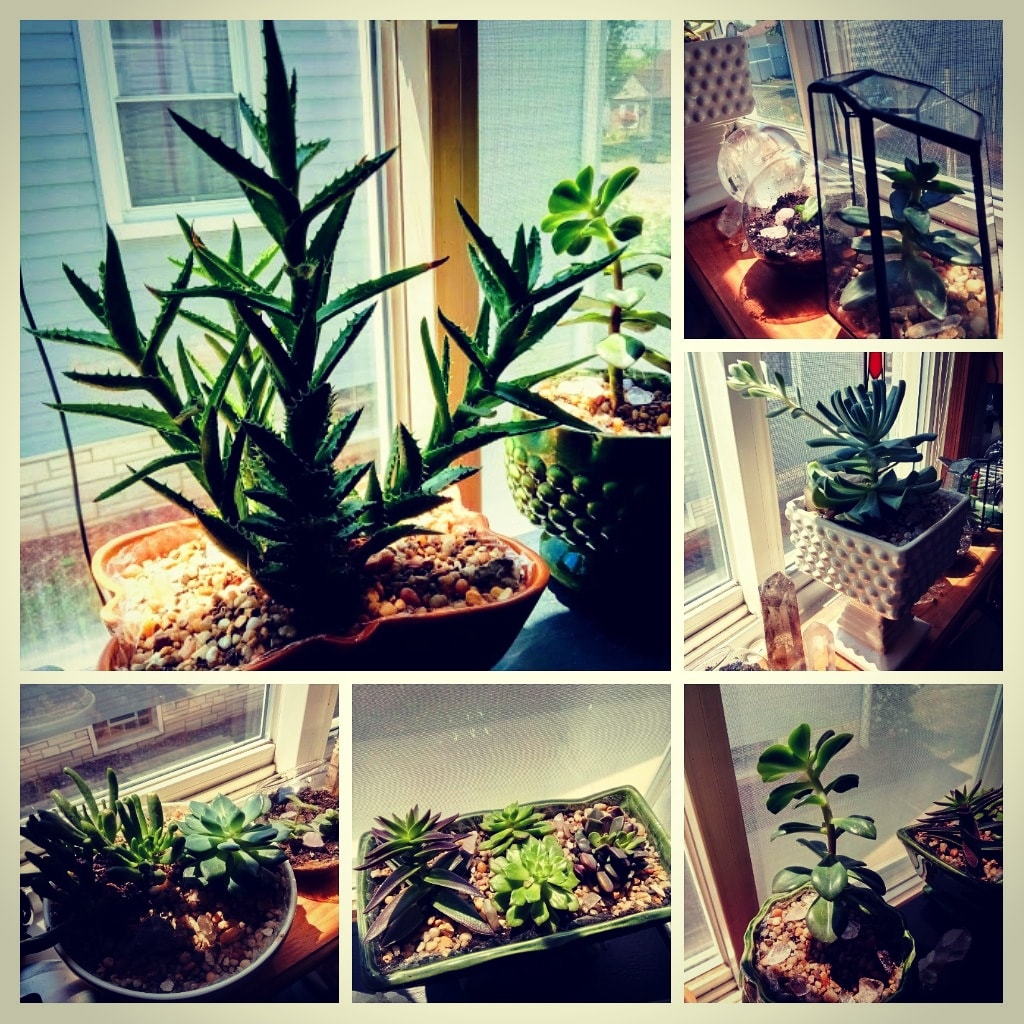 We received more recommendations for growing succulents than any other plants. They are very easy to maintain and each plant is unique.
"I have quite a few succulents around the house. Since I have a UV sensitivity and I enjoy the outdoors I wanted to bring the green in." — June R.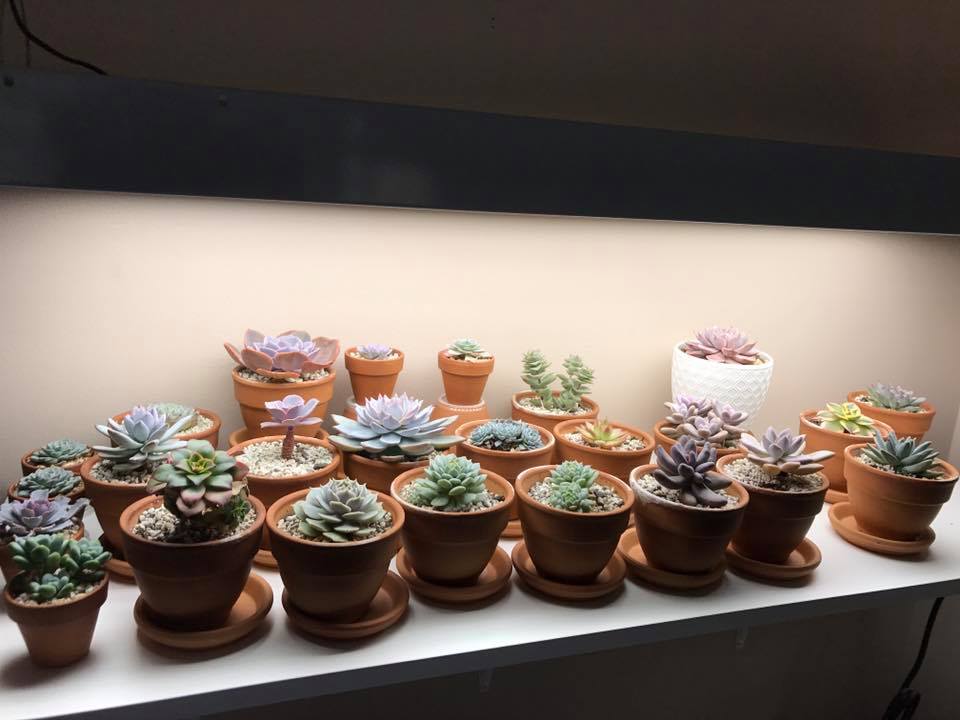 "I have almost 100 succulents! I'm almost completely housebound and grow all my plants indoors. I chose these because they're low maintenance, there's a huge variety, and they're allergy-friendly. It's OK if I'm too sick to pay attention to them for a few days (or even weeks for many.) They all live in my bedroom. I have a bunch that live in the window and the rest live under grow lights. It is so nice to garden in a climate controlled space, at a table and chair, no bending, no reaching, etc. And it makes me feel much less cooped up to live in my little indoor jungle." — Jill D.
Our Picks: Cal Farms Assorted Variety Succulents, Hanging Teardrop Terrarium Kit, Pre-Planted Succulent Hexagon Planter.

4. Use a grow light to expand your indoor plant options.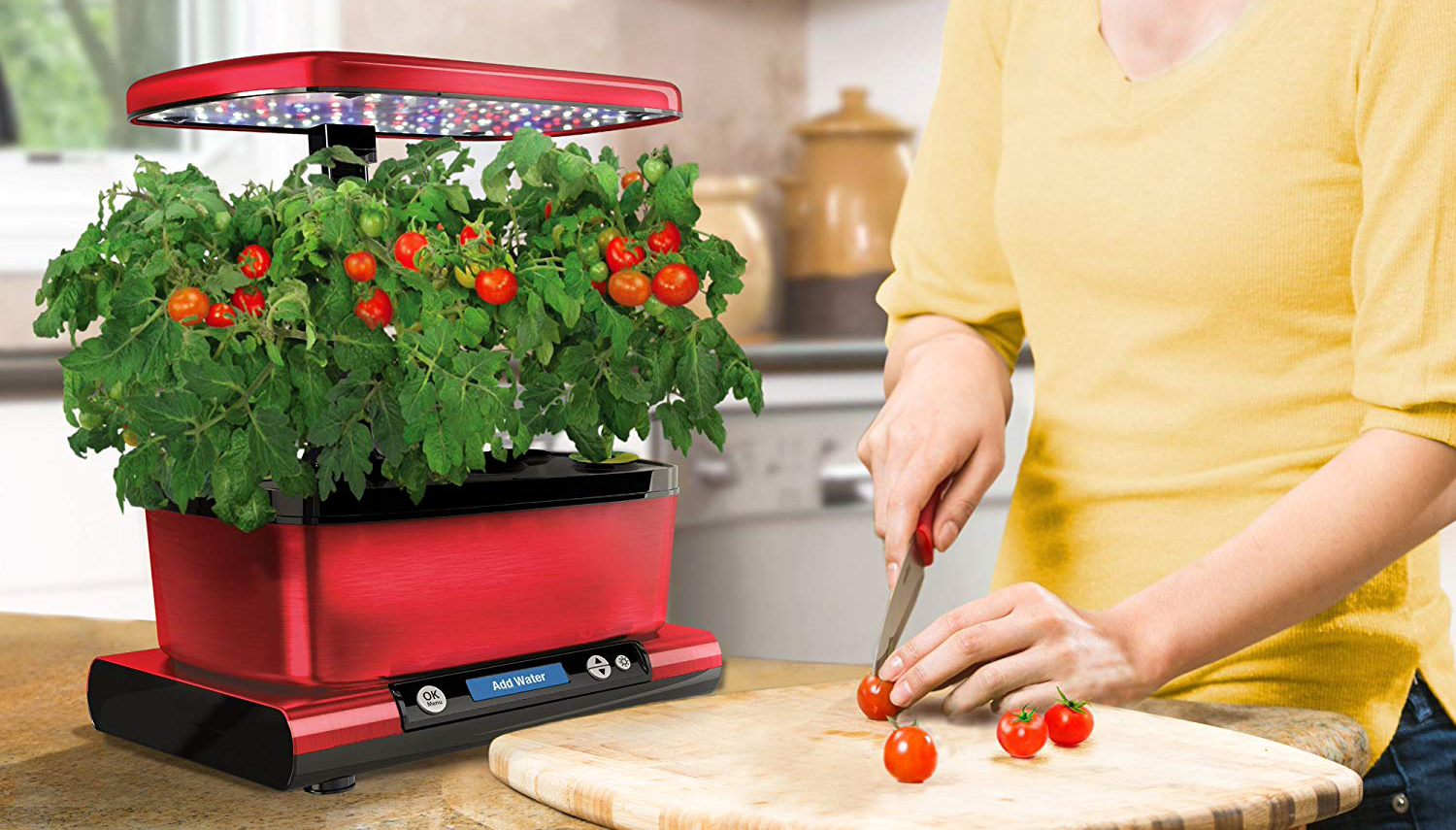 As Jill mentioned, you can buy a grow light so plants that need more sun can thrive indoors.
Our Picks: AeroGarden Indoor Gardening System, Dual Grow Light With Timer.

5. Create a pet-friendly indoor garden.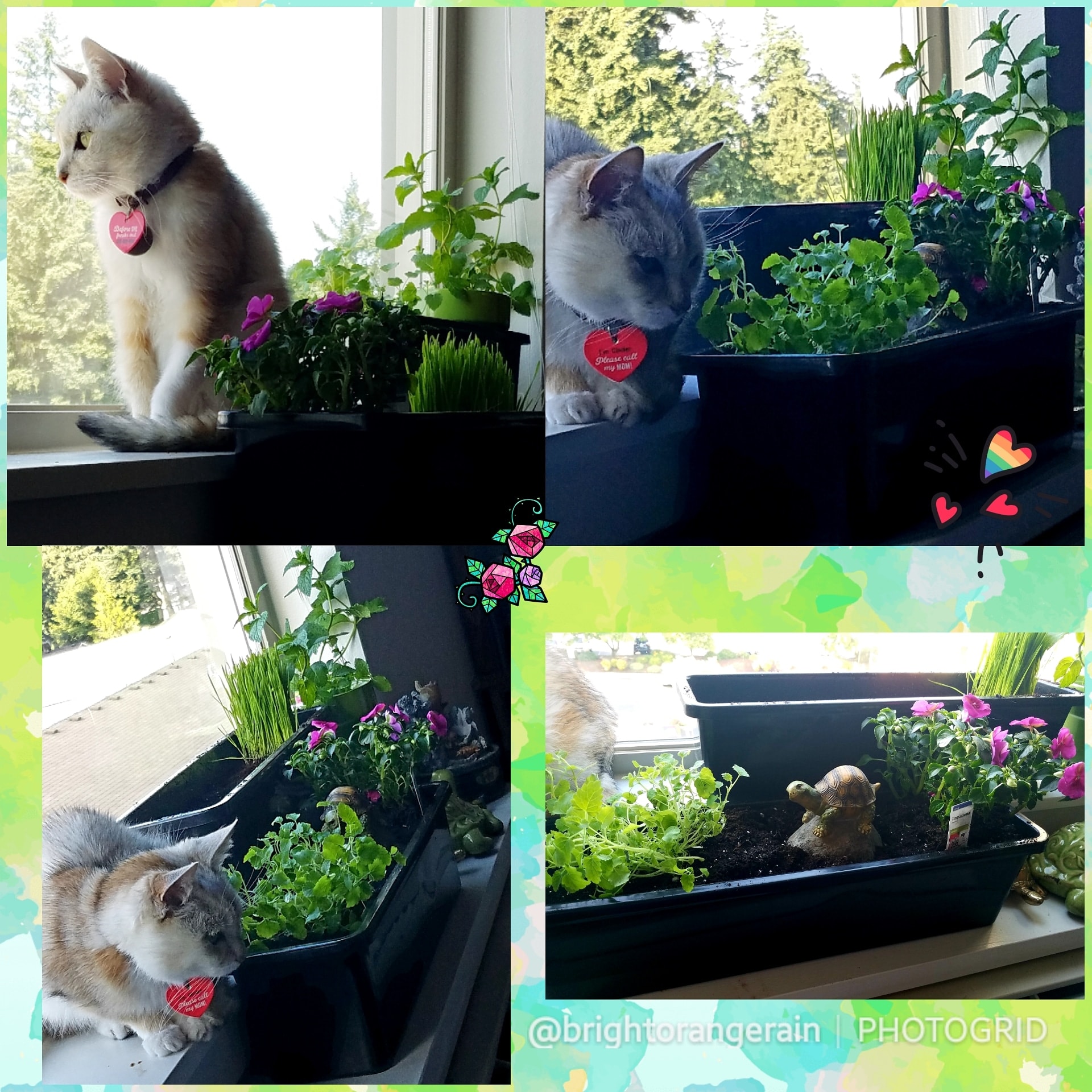 If you have cats or other house pets, make sure the plants growing indoors are safe for them. You can even grow plants especially for them, like catnip and wheatgrass, which you can also use for yourself as a health supplement.
"I created an indoor garden for my cat in our apartment. All the plants are safe for cats and low maintenance. I have: cat grass, catnip, impatiens, and a spider plant. I also have a bamboo plant." — Kayla O.
Our Picks: Todd's Seeds Wheatgrass, Seed Kingdom Catnip. 
6. Bring the outdoors indoors.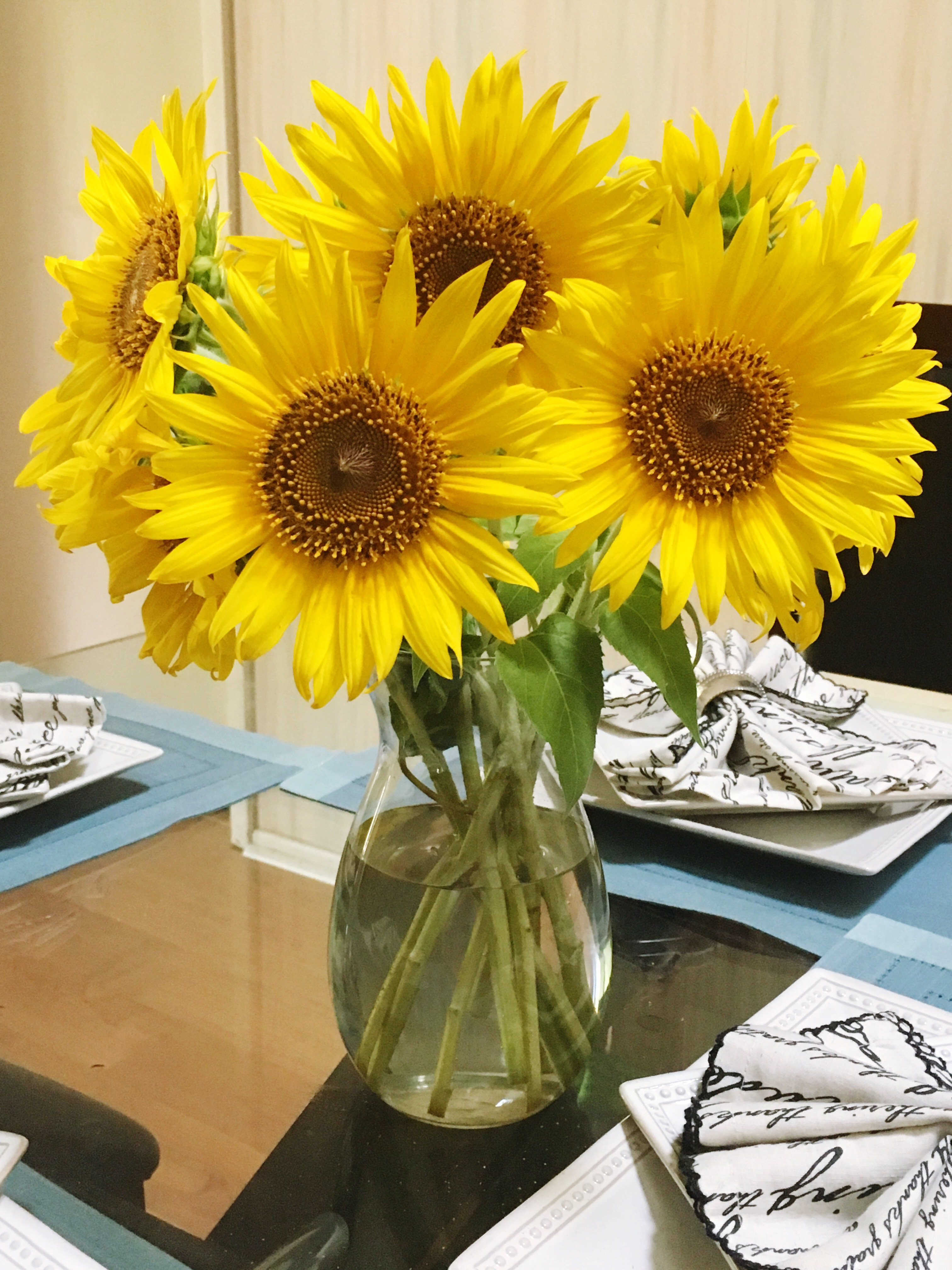 If you can't get outside much, cutting flowers from your garden can liven up your kitchen table or nightstand.
"I like planting flowers that can be cut and brought inside, especially cut-and-come-again varieties such as dahlias, snapdragons, sweet williams, and sweet peas. That way, even if I am unable to do much gardening there is still a relaxing and rejuvenating connection to the outdoors. There's also something soothing and mindful about gathering cut flowers and arranging them in a vase. (Though I would advise thoroughly checking blooms for caterpillars, as it's not quite so relaxing when one unexpectedly plops onto your dressing table!)" — Katie L.
Our Picks: Dahlia Opera Red Seeds, David's Garden Snapdragon Seeds.

7. Grow plants on a windowsill.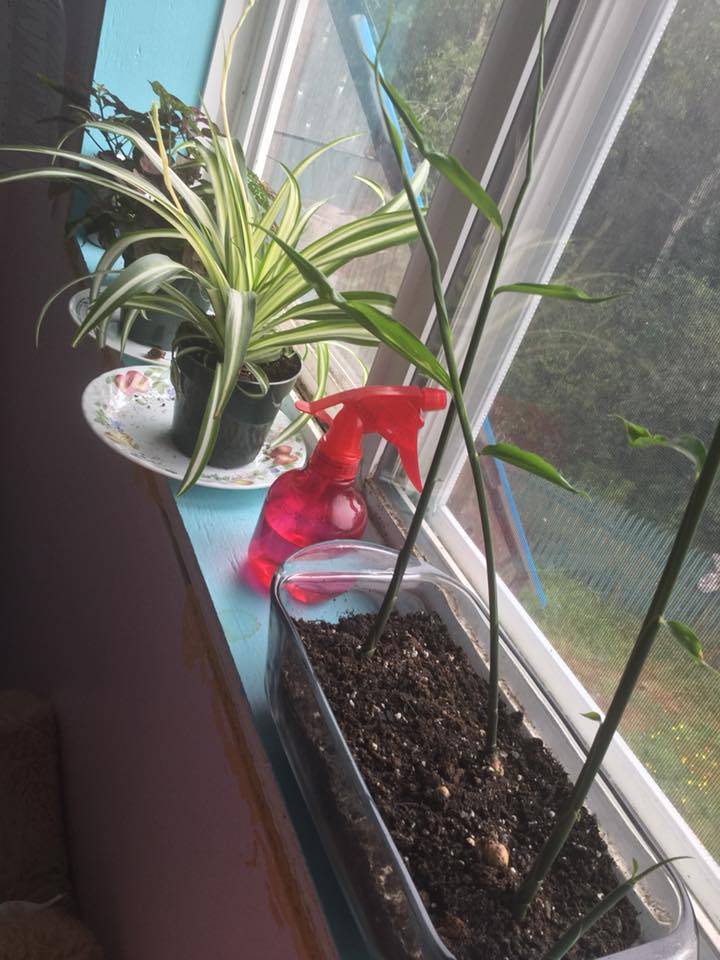 "I have a happy little window garden on my windowsills that has a polka dot plant, spider plant, ginger, aloe vera… I find them all pretty easy to care for and since they are just on my windowsills that are both next to my bed I can take care of them even when I'm having a pain flare. For watering them I have a spray bottle." — Kaelynn B.
"I like container gardening on window sills because bending over / kneeling in the garden is hard for me." — Camarie Z.
Our Picks: Hypoestes Splash Mix Seeds, Ocean Spider Plant, Coastal Farms Aloe Vera.
8. Grow in containers or raised beds.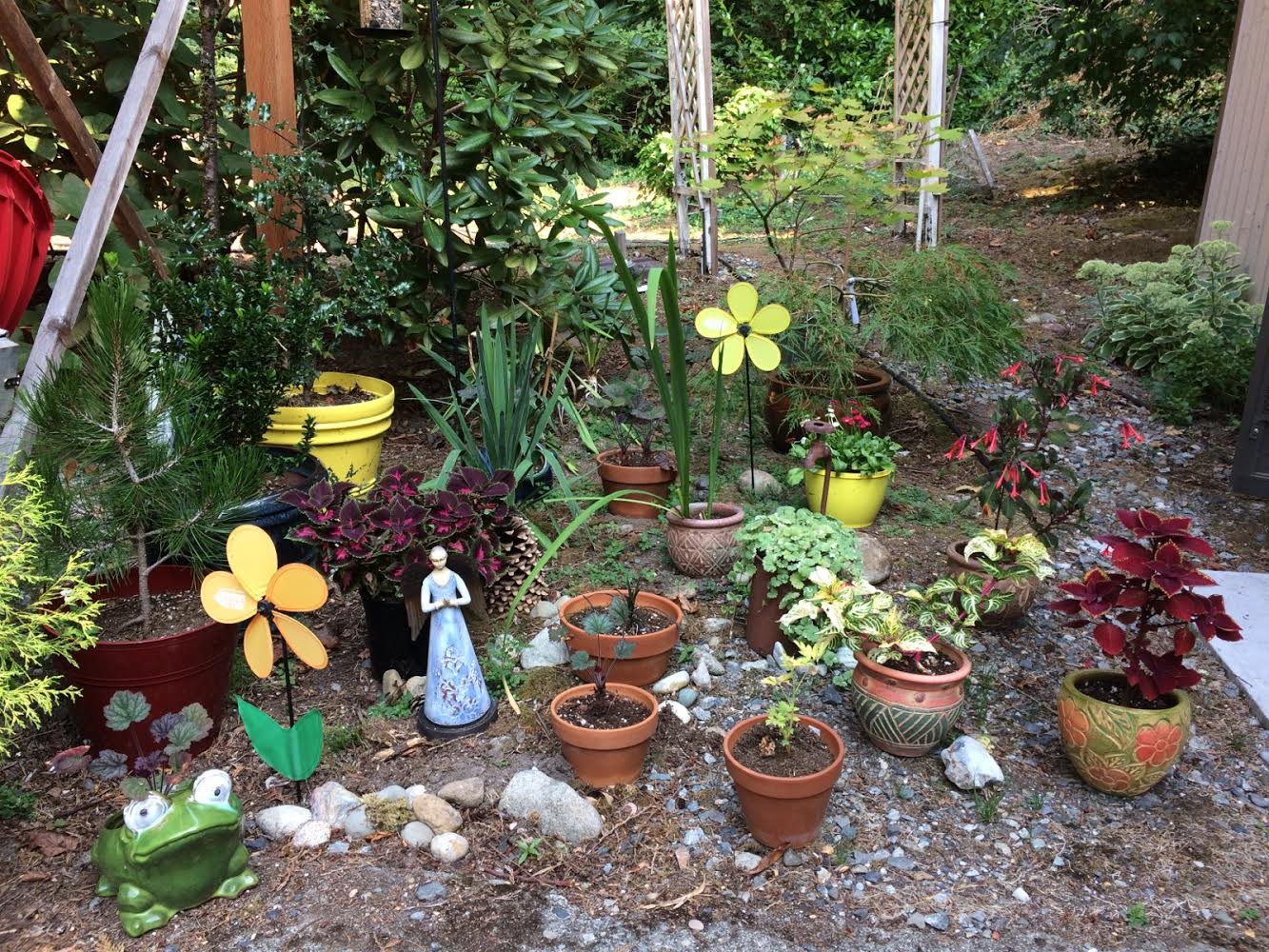 "I have CRPS and I find that planting in pots or a wildflower garden is the easiest for me." — Daniela H.
"Gardening is my life. Raised beds help if you have trouble bending over and you can make the edges of the beds wide enough to sit down on. I have a little fabric fold-up stool that stores my tools and I can carry it around to sit on as well." — Emily E.
"Raised containers help a lot so no bending over or getting down on your knees to garden! Love the herbs, tomatoes, cucumbers, lettuces, cabbage, squashes, and potatoes best! Gardening also helps so much with a sense of being useful and also a calming effect." — Veronica B.
Our Picks: Elevated Gardening Planter With 2 Side Platforms, Gro Products Cedar Elevated Garden Bed, Gro Products Vertical Garden Bed.
9. Use beautiful and/or fun containers.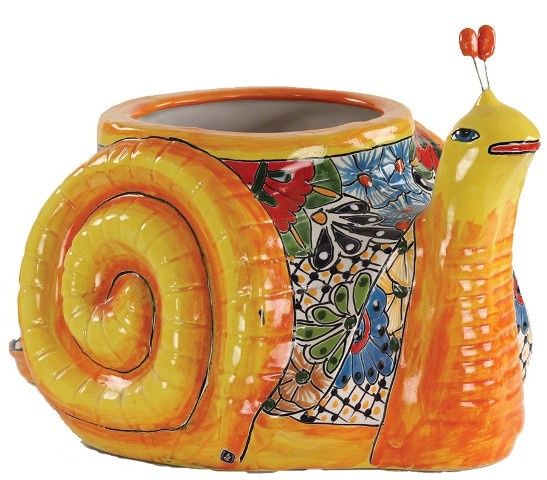 If I'm growing plants indoors or on a patio, I don't leave them in plain plastic pots. I try to choose a design that will promote the health of my plant, bring out its beauty, and cheer me up.
Our Picks: Sweet Hedgehog Family Succulent Planter, Talavera Window Box, Talavera Snail Planter.

10. Enjoy the soothing power of plants.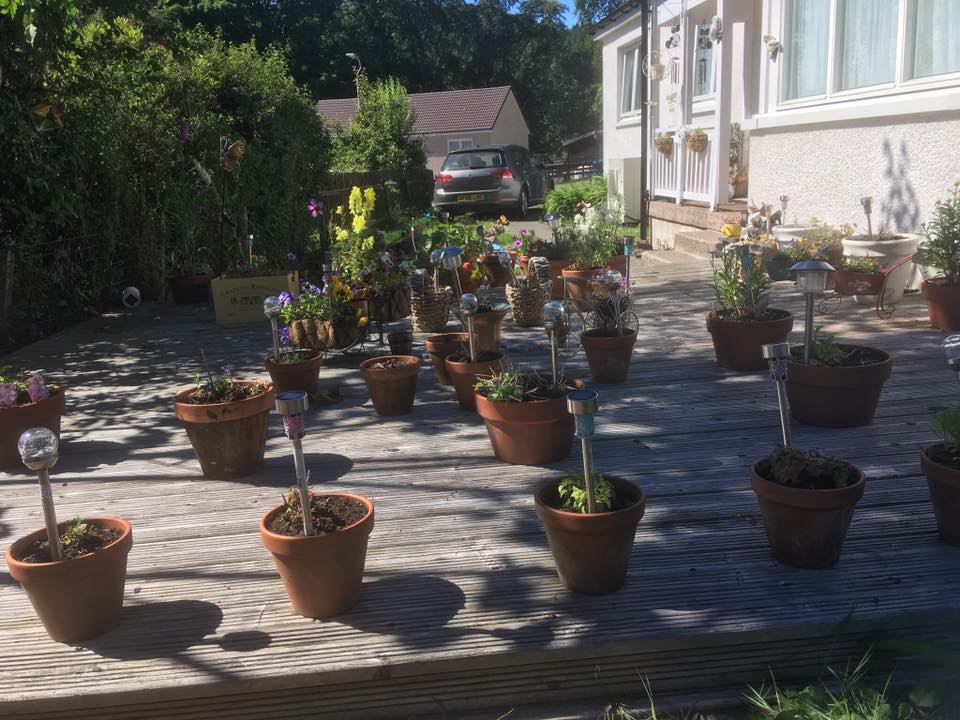 "Gardening can take your mind away from the illness, and being in nature is always uplifting." — Lucy O.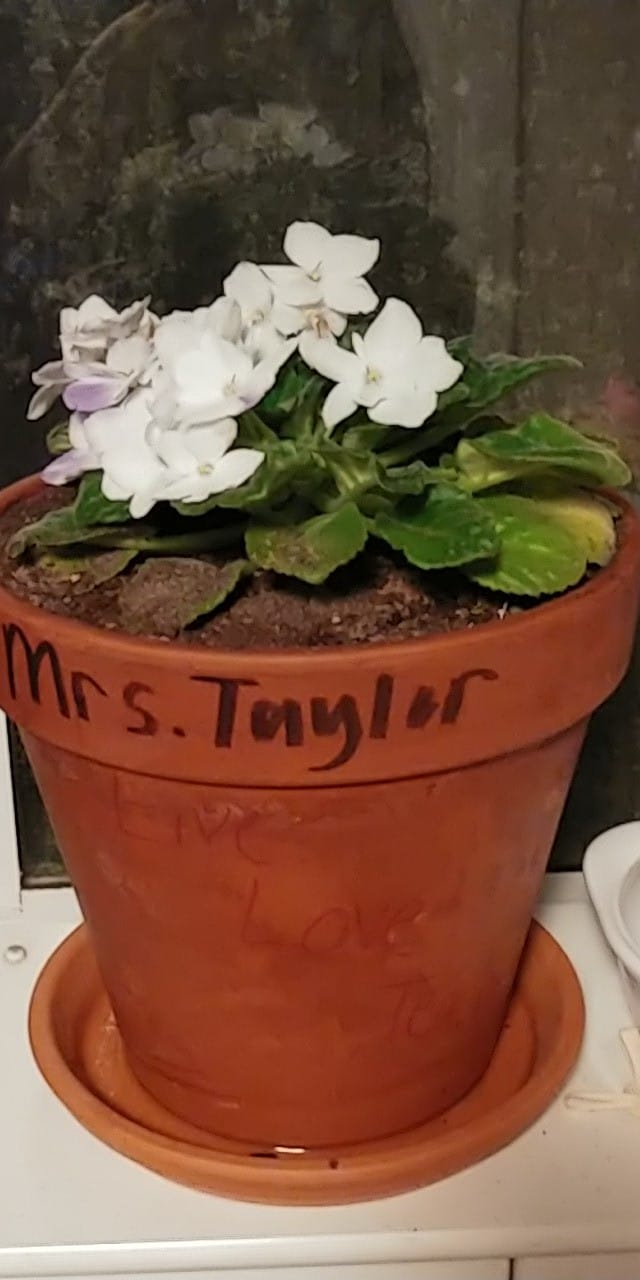 "This is a beautiful white violet my professors got me when I was in the hospital last year. I was run over by a car March 2017 while I was walking home, was in a coma, and broke my neck. I'm fused from c1 to c4 so I have a very limited range of motion and I get sick and dizzy when I bend over. I have this lovely plant on a tall shelf so I can tend to it without having to bend over. It's grown so much in the last year!" — Liz T.
"Gardening is my happy place." — Carla L.