This Lawsuit Reveals How Unfriendly the Skies Can Be for Travelers With Disabilities
---
Sometimes the news isn't as straightforward as it's made to seem. Karin Willison, The Mighty's Disability Editor, explains what to keep in mind if you see this topic or similar stories in your newsfeed. This is The Mighty Takeaway.
On Tuesday, the Paralyzed Veterans of America filed suit against the U.S. Transportation Department to force the implementation of regulations that require single-aisle planes to have wheelchair accessible lavatories. These regulations, originally outlined in the Air Carrier Access Act of 1986, have been stalled ever since, with only wide-body jets required to have accessible restrooms since 1990. This lawsuit and the changes it seeks to compel are long overdue — but they don't go far enough.
Most non-disabled people have no idea how unfriendly the skies can be for travelers with disabilities. They don't realize that most domestic flights use narrow-body, single-aisle planes — meaning under current regulations, the vast majority of wheelchair users do not have access to a restroom for hours at a time. But that's just one of the massive barriers we face when it comes to air travel. To understand the full scale of the problem, we must look at the current process of boarding, riding in and exiting an airplane for someone with a physical disability.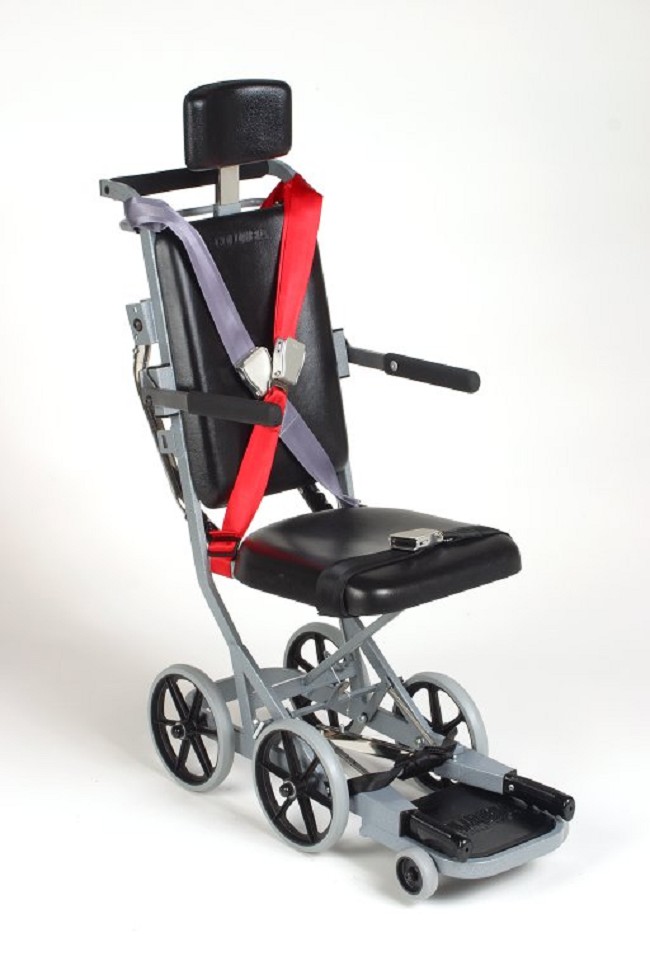 When a wheelchair user checks in, they typically obtain a gate tag for their wheelchair. Then they go through security, which means being hand scanned and groped by the TSA because wheelchairs can't go through metal detectors. At the boarding gate, airport staff assist the person in transferring from their wheelchair into a chair with tiny wheels designed to fit through the narrow aisles of airplanes. Imagine being strapped into a metal frame like Hannibal Lecter and you'll get an idea of how this feels. Once in the aisle chair, the person with a disability is unable to move and is dependent on airport staff to board them onto the plane. The training and abilities of these employees can vary widely, but being lifted by strangers is rarely a pleasant experience.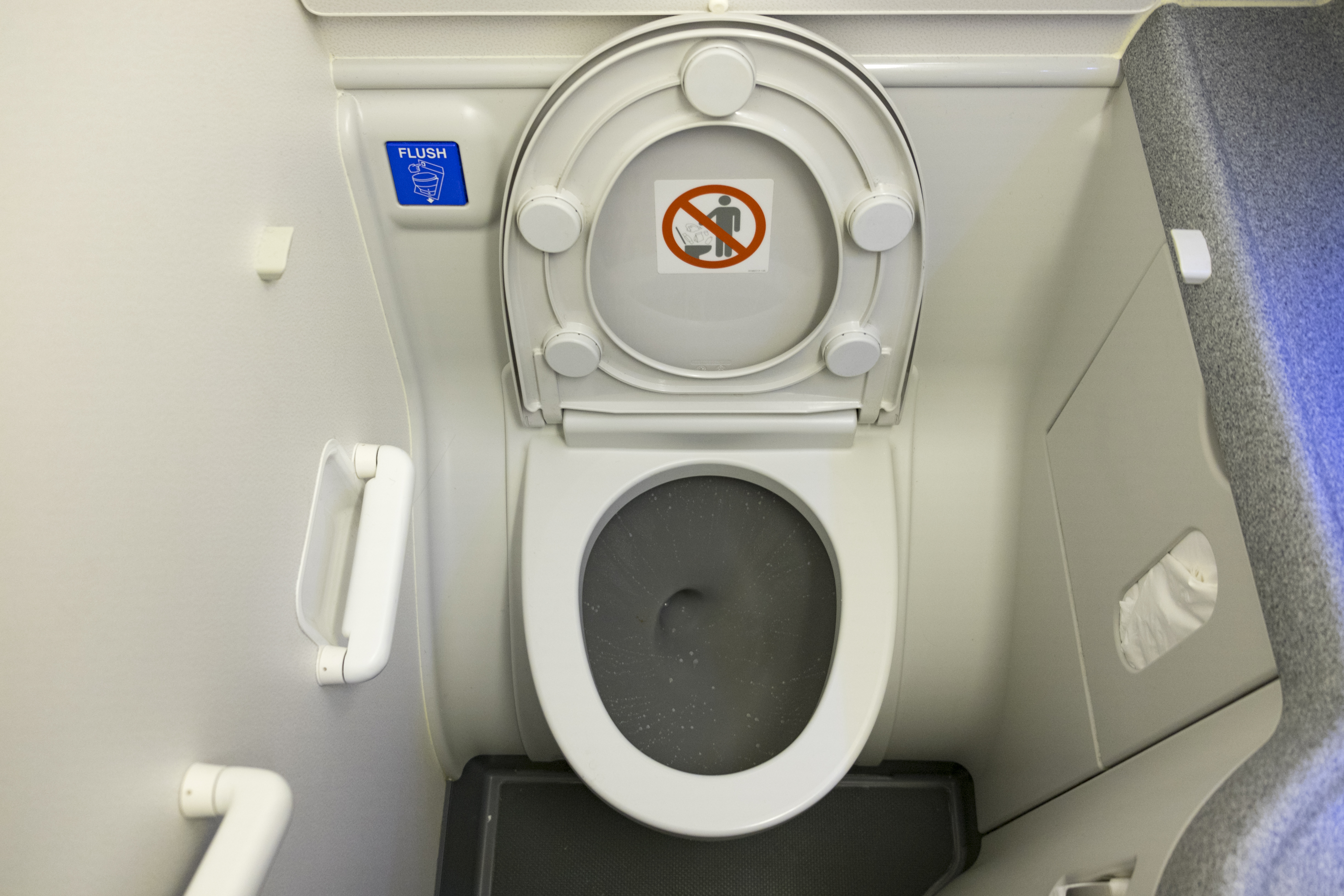 Eventually, the person is placed in their seat, where they are essentially stuck until they reach their destination. Although airplanes are supposed to have an aisle chair on board, the employees who lifted them in and out of the chair typically remain at the airport and there is no one to assist them during the flight. If the person with a disability has a family member or friend on board who can help, they might be able to make it to the bathroom, but because the ACAA regulations were never implemented, most airplane lavatories are too small for two people to fit inside. I remember one time when I desperately had to go to the bathroom on a long flight and a flight attendant had to hold a curtain across the wide open door because my assistant and I couldn't fit inside otherwise. It was a humiliating experience.
Not being able to move or use the restroom during a flight that may last many hours can be extremely uncomfortable or even dangerous. Flying puts people with disabilities at high risk of pressure sores, blood clots, urinary retention and urinary tract infections. Many people with disabilities who don't otherwise need diapers or catheters are forced to wear them in order to travel on airplanes — and even those remedies often fail, as they aren't designed to go for so many hours without changing or emptying.
Accessible airplane lavatories would help with some of these issues, and changing the rules to require them in all passenger jets is long overdue. However, they don't address the most fundamental aspect of airplane inaccessibility: The lack of accommodation for wheelchairs in the cabin.
Airplane seats are uncomfortable for just about everyone, but they're often unsafe or impossible for people with disabilities to use. The seat an able-bodied person simply finds too hard can give someone with a spinal cord injury a pressure sore. Most wheelchair users have special pressure relief seat cushions that keep these potentially life-threatening wounds at bay, but airline seats have become so small, the cushions don't fit. Many people also require special back cushions for balance and positioning. Without proper support, they can fall, be in agonizing pain and/or be injured during the flight. Some people have joints that are frozen in place, making it impossible for them to use a standard shaped seat, or they're too short for their feet to reach the floor.
Separating people with disabilities from their mobility equipment puts that equipment at high risk of damage. While a disabled traveler is being hauled around like Hannibal the cannibal and crossing their legs trying not to pee themselves for hours, their wheelchair is taking an equally terrifying journey to and from the cargo hold. Airlines frequently break wheelchairs, and they often fight paying for repairs. Even if they don't deny responsibility, repairs take time and a person with a disability can find themselves stranded during what was supposed to be a productive business trip or a fun vacation.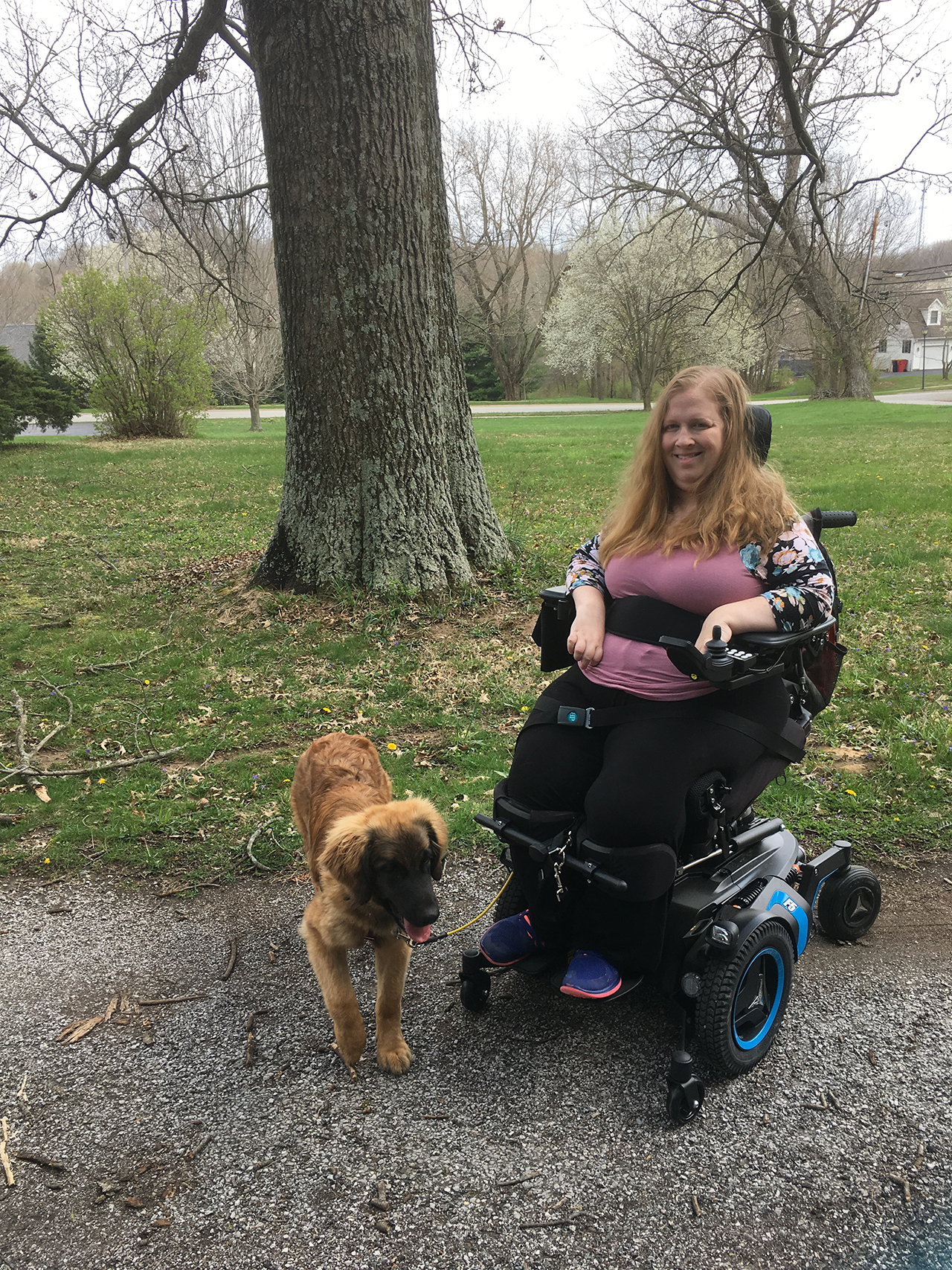 Take a look at my new standing power wheelchair, which took a year of fighting with three insurance companies to get. Can you imagine this thing surviving being flipped on its side and thrown onto a conveyor belt by untrained baggage handlers? Can you imagine an airline quickly ponying up  $40,000 to replace it if it's destroyed in the process?
We don't know exactly how many wheelchairs are damaged by airlines each year, but considering that it's happened to me and every single wheelchair user I know, I suspect the rate is quite high. It's not surprising airlines have fought to keep this information private. The Transportation Department was set to require airlines to begin tracking and reporting damaged mobility aids separately from other damaged cargo this year, but the Trump administration delayed the rule until January 2019. The Paralyzed Veterans of America filed suit over this as well. Airlines have already had far too many years of not being accountable for their negligent handling of mobility equipment.
Without the ability to stay in our wheelchairs in the airplane cabin, many people with disabilities have no choice but to not fly at all. I refer to myself as a travel blogger who doesn't fly because I realized years ago it wasn't a safe method of transportation for me. My wheelchair was broken on multiple occasions, and a near crash experience showed me that unless I was with a loved one, nobody would help me in an emergency. I know so many people who go years without seeing family or visiting places they love because air travel is inaccessible to them.
Airplanes are the only remaining form of mass transportation where people with disabilities cannot remain in our wheelchairs. Some groups are hoping to change that, including All Wheels Up, an organization that has been crash-testing tie-downs for wheelchairs in the aircraft cabin. Their proposed design features removable seats, so if a wheelchair space is not booked, airlines can still use it for non-disabled passengers. But ultimately, a lot of this comes down to money.
Airlines want to cram as many people as possible on each flight to maximize their profits — and we've seen the results, including abuse of passengers with and without disabilities. Airlines estimate the loss of three to five seats to provide accessible lavatories would cost them $33 billion over 25 years. But that number makes a lot of assumptions, most notably that airlines would not simply raise prices slightly to cover the difference. With all airlines required to comply, it's unlikely such a modest price increase would lead to fewer seats sold — and any loss would likely be offset by increased sales to customers with disabilities who were previously unable to fly.
People with disabilities want to travel and see the world just like everyone else. We should not be forced to put ourselves and our mobility equipment in danger because companies that make billions in profit every year refuse to make their services accessible. The fact that a large number of people have no access to a restroom — or to what amounts to their legs — while trapped in a tin can at 30,000 feet is inhumane and unjustifiable. Organizations like the PVA need our support and the support of everyone who believes air travel should be accessible to all. Let's make it happen.
Follow Karin's travels on Free Wheelin'.
Getty image by Alxey Pnferov.