New Sci-Fi Adventure Film 'Making Sense' Features Actors With Disabilities
---
A new film aims to take viewers on an action-packed journey that's a cross between "Stranger Things" and "Back to the Future," but this time featuring people with disabilities. It was have its first showing at a film festival later this month.
"Making Sense" follows an aging neuroscientist with dementia, Dr. Fredrik Amberger (Richard Klautsch), as he partners with his graduate student Jules (Jessi Melton) to prove his theory about a sixth sense before it's too late. To do this, he and Jules recruit five people who don't have one each of the five senses — sight, hearing taste, touch and smell. Then, like any good action-adventure film, the FBI gets involved.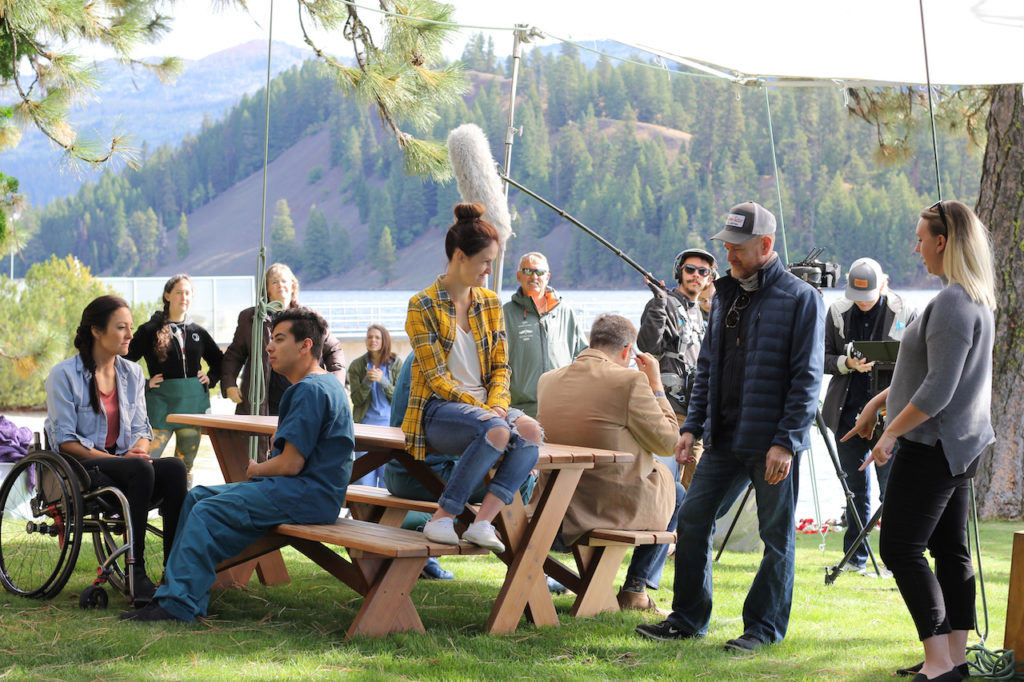 The film is co-written by Doug Cole and directed by Gregory Bayne. According to Cole, he wanted to highlight that people with disabilities have plenty to offer the world despite the negative attitudes they face from many in society. "Making Sense" incorporates an '80s esthetic reminiscent of the cinema classic "Back to the Future" with sci-fi twists inspired by "Stranger Things." All told, "Making Sense" has been 10 years in the making.
"People can expect a fast-paced 84-minute adventurous romp with special effects," Cole told The Mighty, adding:
There's a lot of flashback experiments back in the '80s — so '80s attire, 80s music — and then fast forward into current day. So I call this the kitchen sink film because everything's in there. You've got two time periods. You've got a sci-fi adventure and it's rooted in real science and neuroplasticity.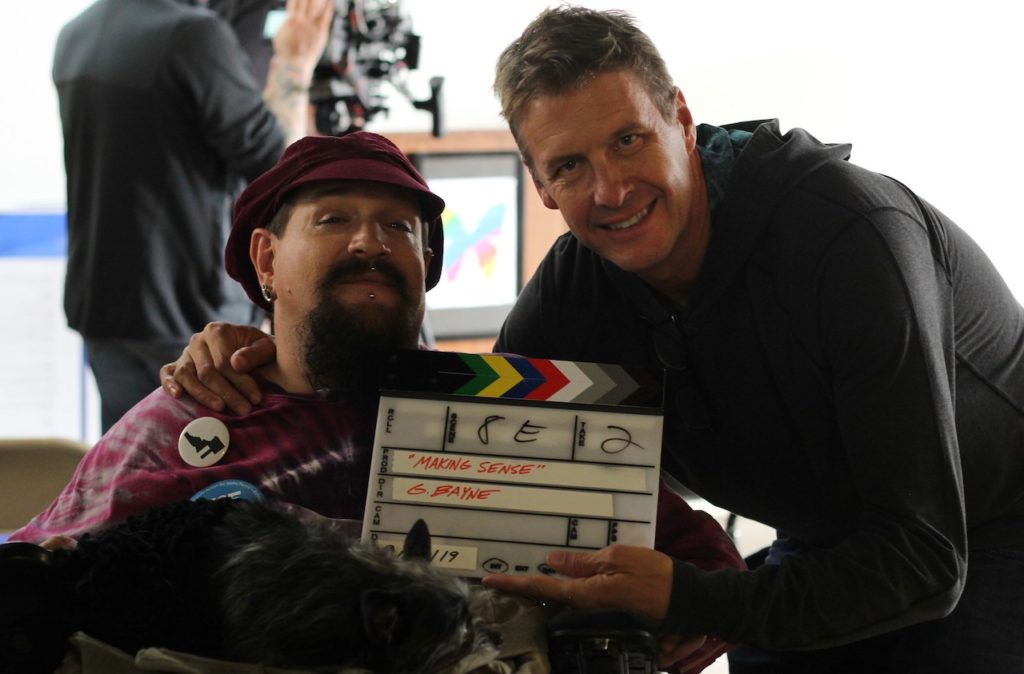 Cole has long been a disability advocate in his Idaho community. He said he became more involved after his best friend was paralyzed in an accident. He co-founded the nonprofit IncludeAbility, which in addition to supporting "Making Sense," provides running and triathlon opportunities to people in the community. Casting this film with actually disabled actors was another such advocacy effort.
"We held an open audition workshop — 120 people came, 40 of those people had disabilities, 25 of those 40 are in my film," Cole said. "Part of the way I was able to get foundation funding was to hold workshops to find people with disabilities and then give them audition skills so they can get parts, they can build their resumes and then moving forward they can embark on new careers in drama."
The actors with disabilities cast in "Making Sense" also include five key supporting characters, the people Dr. Amberger and Jules recruit who do not have one sense. Toby, played by Mike Barnett, is blind. Taylor Gonzalez's character Dana cannot hear. Max, portrayed by Miguel Ayala, does not have a sense of taste. Makenzie Ellsworth as Sam lacks a sense of touch while Nyk Fry as Stevie cannot smell.
Barnett, who has macular degeneration, said his character Toby serves as Dr. Amberger's assistant and a "gatekeeper" for the experiment's secrets. Because Barnett has low vision, he said he needed to memorize all his lines ahead of time because using his vision goggles on set wasn't practical most of the time.
"I have a rare form of macular degeneration disease so my center vision is pretty much non-existent," Barnett told The Mighty. "So I had to learn my lines pretty much flat out because a lot of people carried the lines with them and if they forgot a line, they could just go back real quick and look at the line. Well, I didn't have that luxury."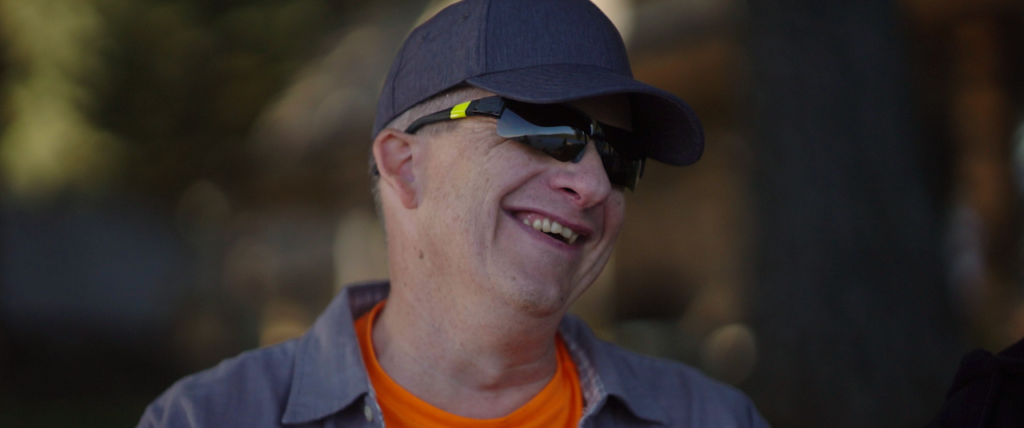 While Barnett hopes to pivot his experience acting in "Making Sense" into additional acting opportunities, Ellsworth said "Making Sense" will likely be her only acting gig. Ellsworth, who uses a wheelchair, landed the role of Sam in the movie, who is one of Jules' best friends along with Max. Ellsworth said she wanted to participate in the film to help change people's perceptions about disability.
"People with disabilities are all so different, even if you have the same just technical disability," Ellsworth told The Mighty, adding:
The focus tends to be like, 'Oh, you have a disability, you can't do this anymore.' Whereas I think this film will hopefully show that, 'Oh, you have a disability, what can you do now?' So that way, it's just a more positive approach to someone with a disability versus that negative connotation that tends to be associated with it.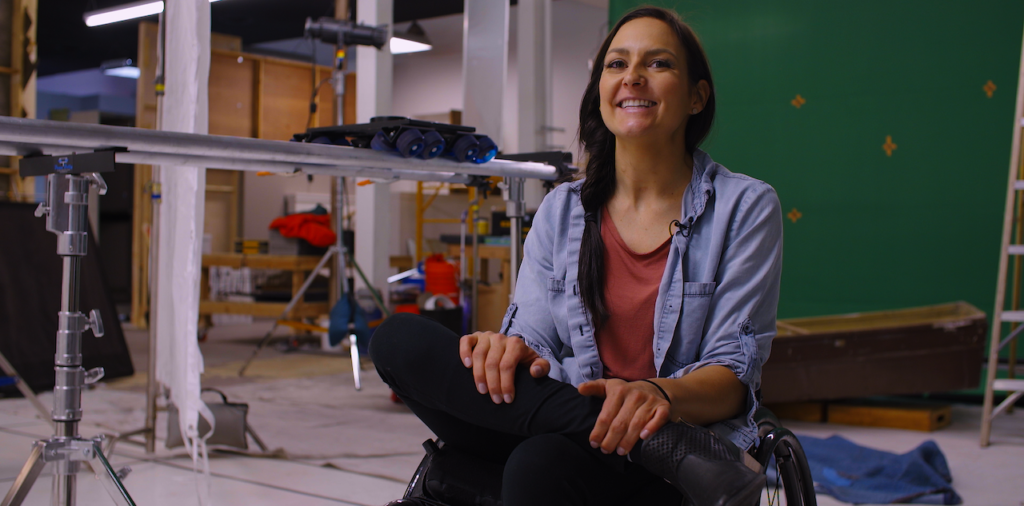 In addition to including people with disabilities in many levels of the film's casting, Cole and his team worked with several disability nonprofits in Idaho to make the movie's set more accessible to its disabled cast as well as get feedback on the film and its script. Both Barnett and Ellsworth thanked Cole, Bayne and the rest of the cast, crew and supporters for creating an inclusive, accessible experience on set as well as a movie they say will turn disability tropes on their head.
"I really hope the film just opens people's eyes to the fact that people with disabilities really do have great lives and are happy and have lots going on for them," Ellsworth said. "It's really important just to show the different types of disabilities as well as the flavor that people with disabilities can add to our world and how they can adapt our environment to make it more friendly to everyone."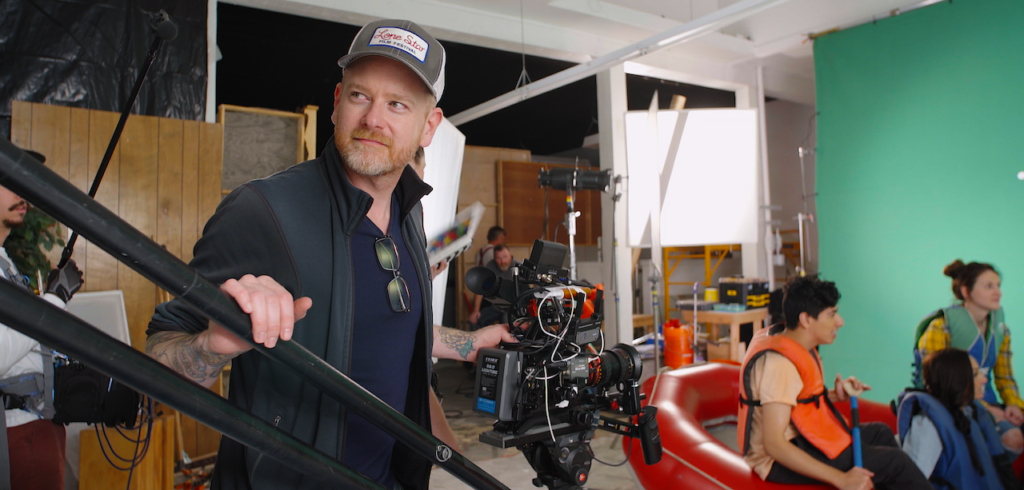 Cole said the film is nearing completion — it still needs a few sound and special effects — and then he hopes to secure a deal with a streaming company like Netflix, Hulu and Amazon by the end of the year. "Making Sense" was set to premiere as a work-in-progress film during the Sun Valley Film Festival in Idaho on March 19.
"This movie is something I think is going to start to set a fire in the industry for people with disabilities," said Barnett. "I don't think I think it will. I know it will actually."
To learn more about "Making Sense," visit the movie's website and watch the trailer below:
Updated May 27, 2020.
Images courtesy of Doug Cole/"Making Sense"