Pennsylvania's 'Let's Think Again' Campaign Calls Out Disability Stigma
---
"Hiring disabled people is a huge risk."
"Most 'disabled' people are just scamming the system."
"I could never do what disabled people do. They're such an inspiration."
Those are a few of the phrases printed on paper thought bubbles recently posted in Pennsylvania as part of a statewide Stigma Project.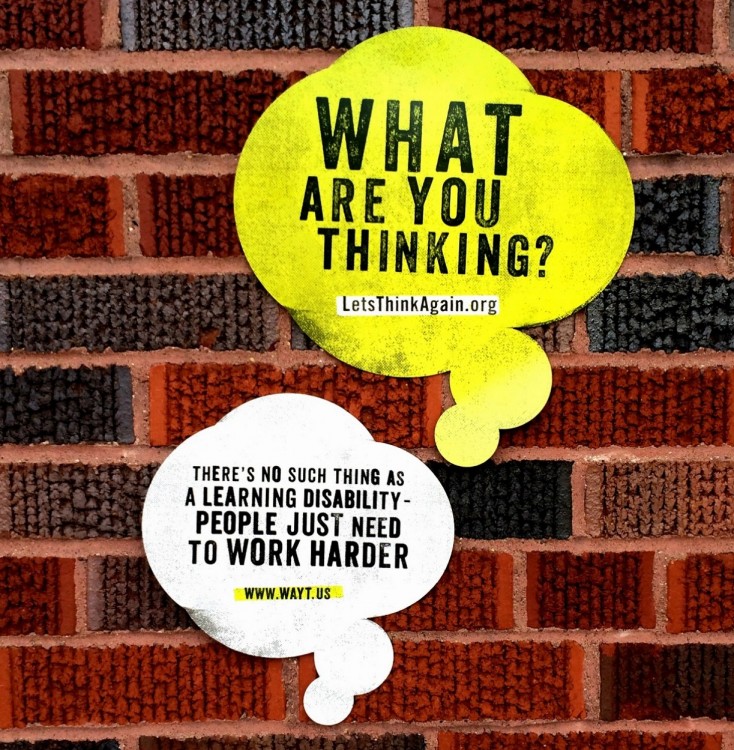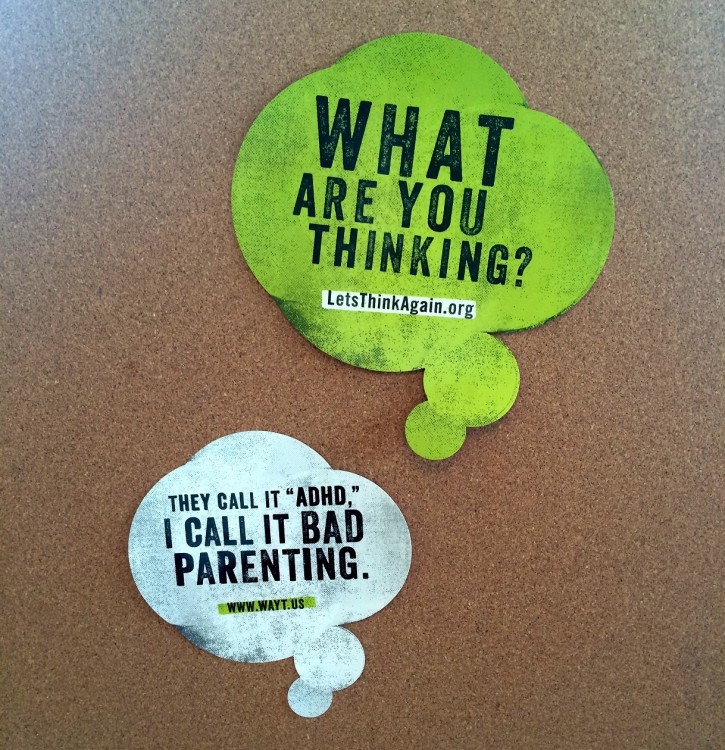 The campaign, co-sponsored by the Pennsylvania Developmental Disabilities Council and Pennsylvania-based marketing firm Suasion, aims to call attention to stigmatizing thoughts surrounding disability.
Last month, representatives from Suasion, along with student volunteers from Millersville University, posted signs with these provocative statements and others derived from focus groups consisting of people with and without disabilities. The thought bubbles were accompanied by the slogan "What Are You Thinking?" in hopes of encouraging passersby to consider what organizers see as subtle stigma.
"Stigma is not owned by people with disabilities. It's the attitudes and beliefs of the general public that we need to change," Graham Mulholland, executive director of the Pennsylvania Developmental Disabilities Council, told The Mighty. "We were looking for a campaign that directly confronted the beliefs that people had about people with disabilities."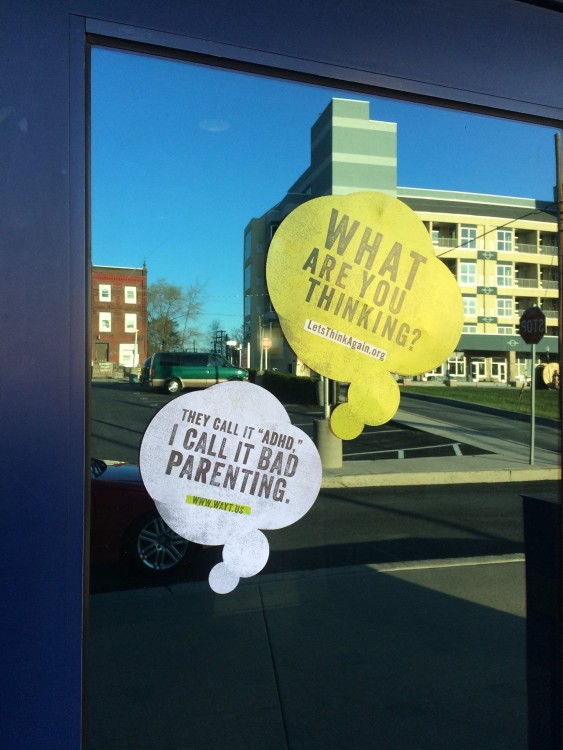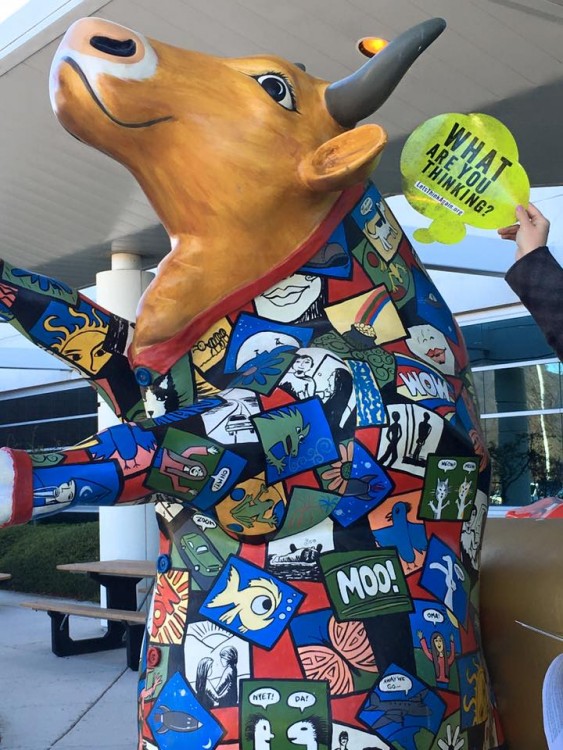 Mulholland said the campaign's provocative approach was designed to be refreshing.
"Enough is enough," Mulholland said. "[We're] not going to use a cute kind of approach anymore. We want to challenge people."
As motivation for the campaign, Mulholland and Suasion representatives cited a 2014 study, conducted for the Pennsylvania Mental Health Consumers' Association, that found 79 percent of respondents thought society perceived people with disabilities "with discomfort and awkwardness."
Though the paper campaign has come to a close, Suasion and its partners aim to keep the conversation alive through a website created for the campaign, LetsThinkAgain.org, which features videos of people with disabilities reading and reacting to the phrases on the thought bubbles. The organization has also created a pledge to end stigma and a quiz to help users gauge their stigma, both of which are available on the website.
Users can also connect with the campaign via its Facebook and Twitter feeds.