Parents of Kids With Down Syndrome Across the Nation Are Getting This Tattoo
---
The idea started at a Ruby's Rainbow retreat in Austin, Texas. A group of about 20 moms of kids with Down syndrome got together to meet in person. Among those moms was Mica May, a designer.
They spent the day connecting, sharing stories, giving advice and encouraging each other. "We were hanging out. There was so much excitement and empowerment in finding each other and now meeting in real life," May told The Mighty. "It was so life-giving."
The group was discussing the "fierce love" they felt for each other when someone brought up the idea of getting matching tattoos to commemorate their friendship. May chimed in and shared her vision. She told them of a recurring dream in which three arrows shot out of her arm, she was unsure of its meaning.
The women pointed out scripture verses and the more obvious reference of three for Trisomy 21. "They were crying and excited," May said. So she took a Sharpie and began drawing tattoos on everyone to get an idea of what they would look like.
Ultimately, they settled on a design of three simple arrows in a row. "The 3 arrows symbolize the three 21st chromosomes and how we rise up and move forward," May wrote in a post on Instagram. "We fly the highest after we have been pulled back and stretched, sometimes even more we think we can bear."
Unable to find a tattoo artist who could accommodate such a large group, the moms flew back to their respective homes, bringing with them the desire get the symbol of connection and unity they created at the retreat.
May and a group of seven other moms were the first ones to get tattooed.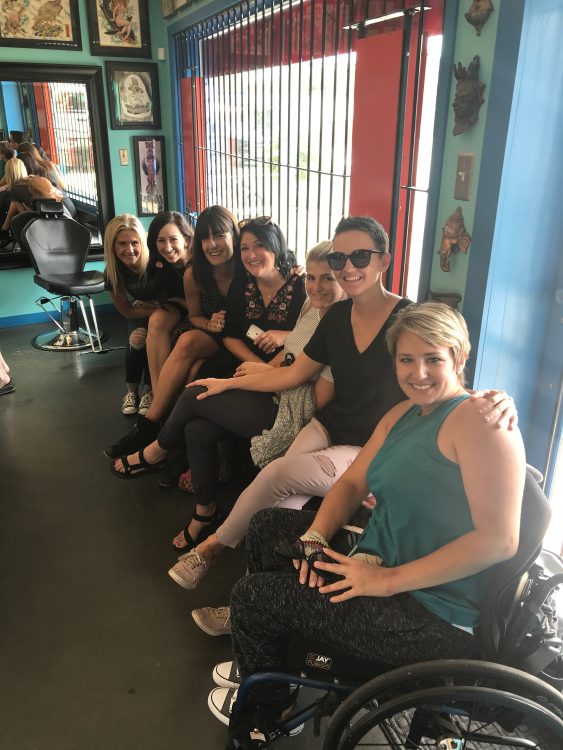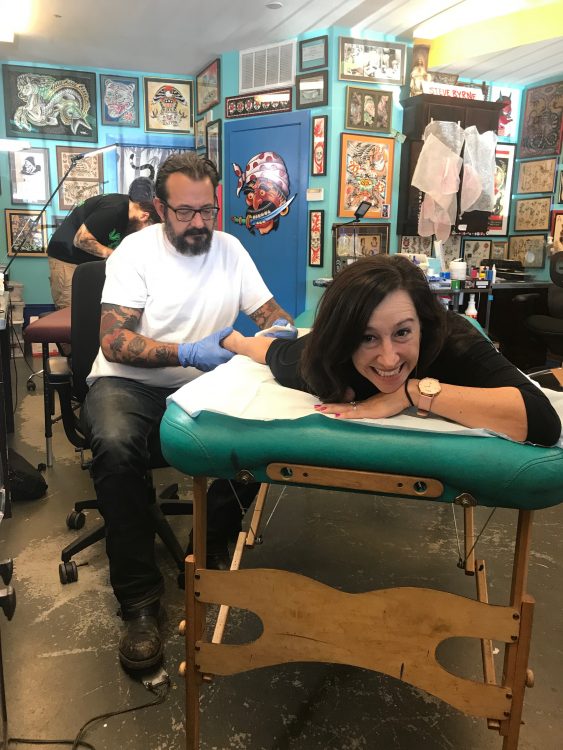 In California, Rosalinda Gray and a group of over 260 local moms heard about the tattoo and reached out to May and Heather Avis, author of "The Lucky Few," asking if they could join. "We felt the same connection they did," Gray told the Mighty. "The symbol unites us all."
They did not have to look far to find a tattoo artist to jump on board. Gray's husband, Tony, is a tattoo artist at Royal Peacocks in Sacremento, California. As a father of a child with Down syndrome, he understood the vision right away.
Tony moved around his schedule and inked the first group of eight moms.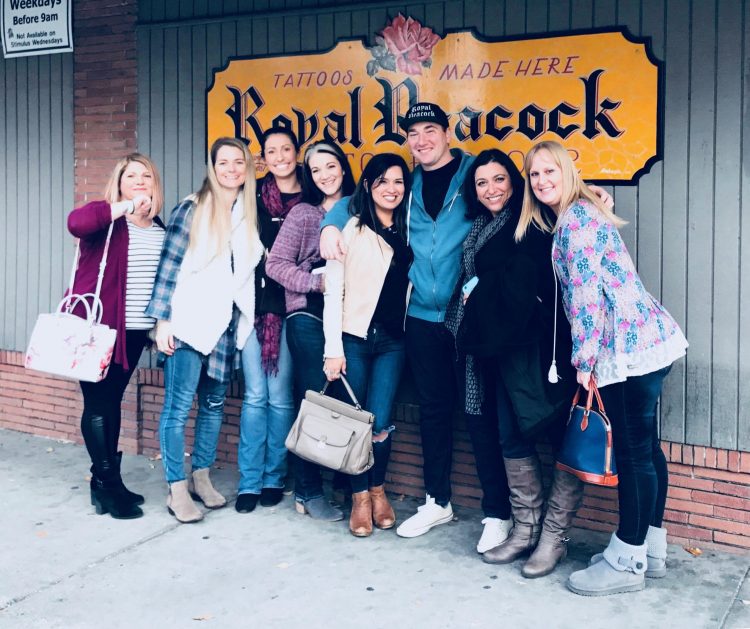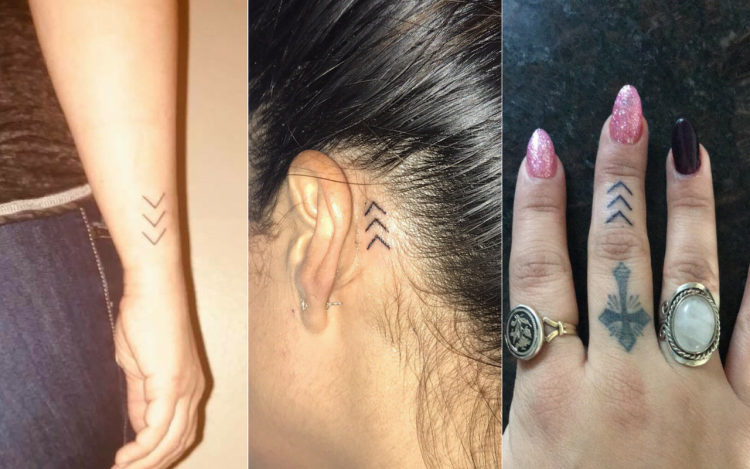 Gray posted pictures on Facebook of the event. The next morning, she woke up to more than 40 emails from moms, dads and other family members of people with Down syndrome who wanted to know if they could join. For so many, the design was not just a tattoo, it was a movement.
Gray and Jennifer Sanchez reached out to Bethany Balsis in Virginia to help spread the word. Balsis made a graphic and took to social media to share their movement. Since her call for parents to join, several groups have done so.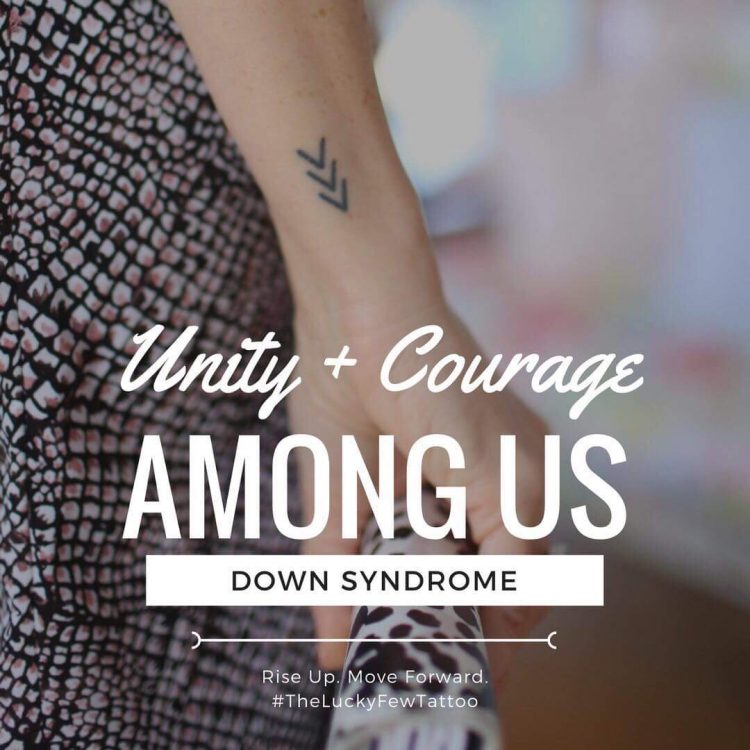 Since then, hundreds of groups around the nation have come together to get the tattoo.
A group from Illinois contacted Tony and plan to travel to get their tattoos from him. The tattoos have grown so popular that Tony is booked until August.
"He has been able to squeeze in two to three groups each weekend," Gray, who now schedules groups for her husband, said. "There is a group of dads coming this weekend, this is not just for moms."
A group of five Tennessee moms, all active duty military spouses who also have little ones with Down syndrome and met through their local Down Syndrome Association, have already joined the movement.
Many parents have followed since then, including siblings, grandparents, extended family and close friends. All united by loving someone with Down syndrome.
????????????????????????????????????????????????????????????Y'all I'm over the moon about how amazing my tribe is !! Landon has truly united our family in ways we…

Posted by Emily Wolff on Monday, January 8, 2018
I hate needles and was always afraid to get a tattoo, until this symbol of our #Downsyndrome family was created at the @RubysRainboworg retreat. The words mean "Everthing that comes in three is perfect." #trisomy21 #theluckyfewtattoo pic.twitter.com/Dcn83eAyi3

— Simply Amy-zing! ???? (@thethomps) January 6, 2018
The tattoo has even gone global, with a group in the U.K. planning to get it as well. Those getting the tattoo are sharing their experience using the hashtag #theluckyfewtattoo.
"This is our tribe, if this resonates with you, you are welcome to join in," May said.
Images provided by Mica May and Rosalinda Gray.