A Letter to My Son With Down Syndrome on His 2nd Birthday
---
Dear Anderson,
The first year of your life was a whirlwind. It was the year of new: a new baby, a new diagnosis, a new heart, new terminology, new weekly appointments, new looks from strangers, new sorrows and new hope.
The second year of your life, well, wasn't.
We settled into our new title of special needs parents. We took dozens of classes to learn how to help you best. We got used to the weekly appointments and now even look forward to them. We return inquisitive stares with inviting smiles — open to conversation if it should come.
Your first year we learned a lot about you. The second year of your life was one where we got to know you.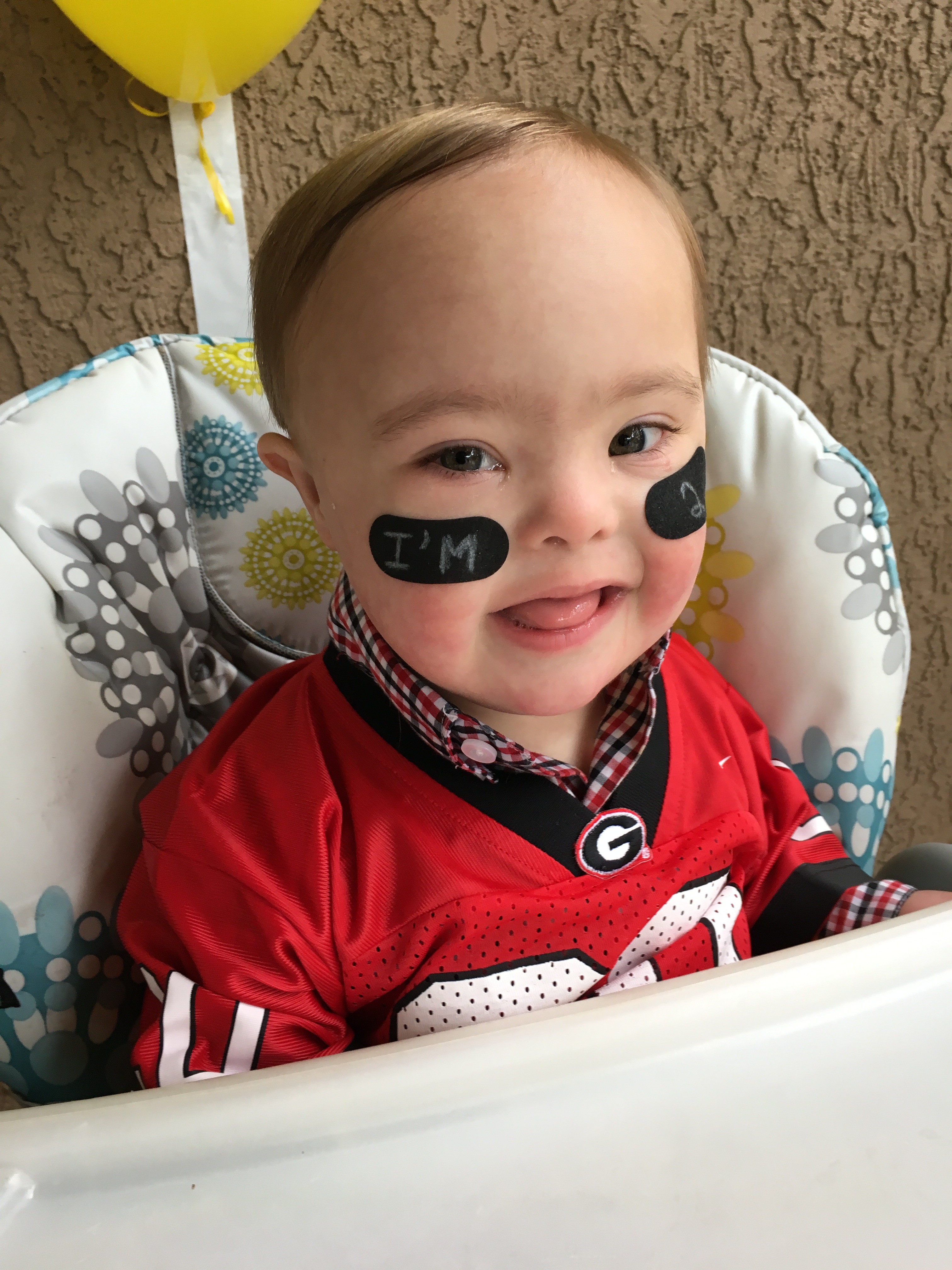 Most moms could do without taking their 1-and-a-half-year-old on multiple errands, but not me. I like bringing you wherever I can because you, my love, are a joy-spreader. You have a wave and a beaming smile to all you come across. You make the days brighter and hearts grow wider.
And I'm not saying you don't have an opinion about things. You most certainly do. You've perfected the head shake when your answer is "no." You certainly don't like that I won't let you crawl on waiting room floors or when your food doesn't come out fast enough.
I like that you've got spunk in that gorgeous heart of yours.
If you're in your teenage years reading this, and maybe you don't like how your extra chromosome makes you different from your peers, I want you to remember this: I wouldn't change a thing about you.
Maybe that doesn't mean much coming from your mom, but hear me out. When we first learned you had Down syndrome I was determined that it would just be a part of you, that it wouldn't define you. Let it. Because here's the thing — that extra 21st chromosome is what makes you, you.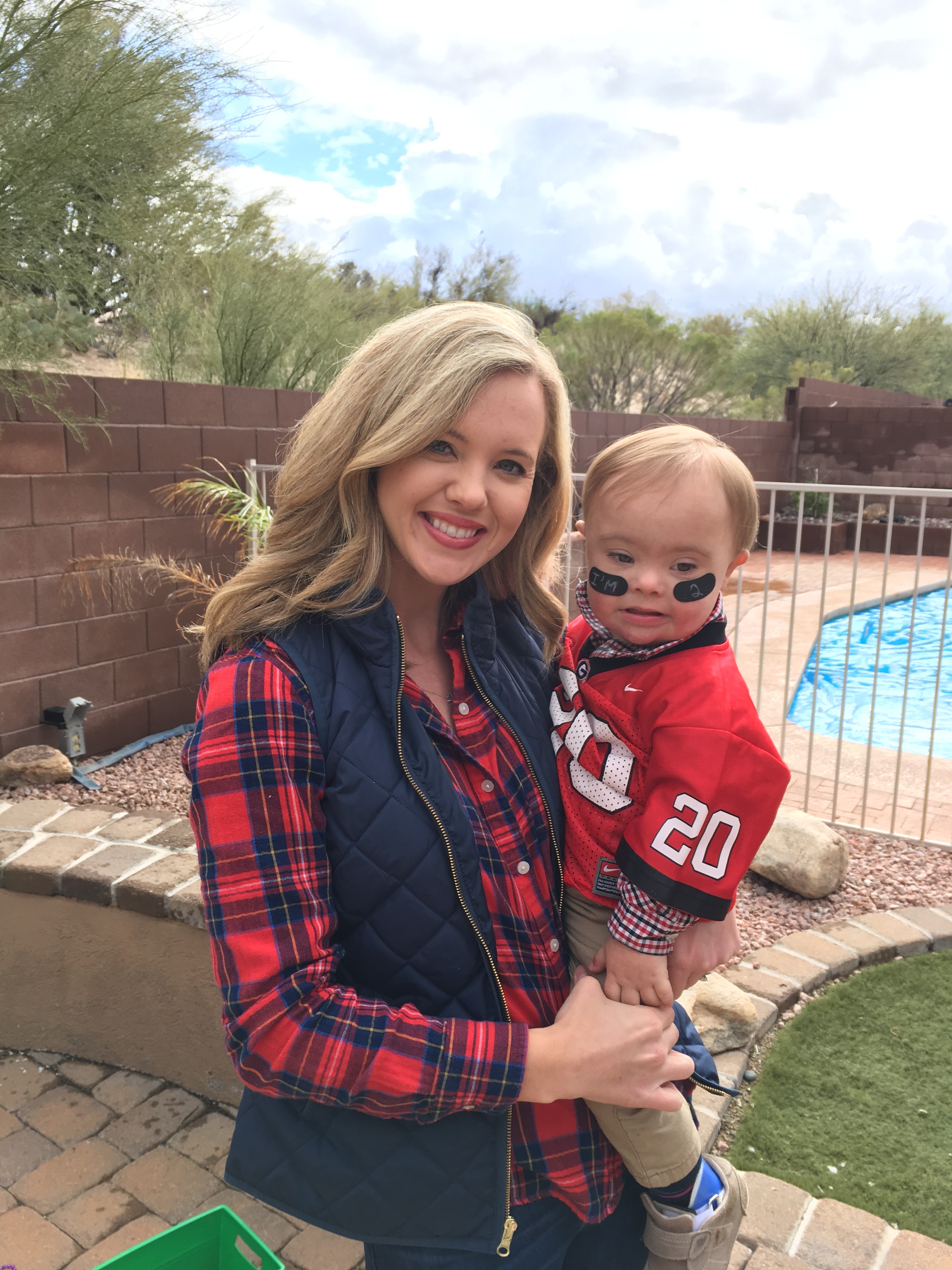 This year my son, I have fallen in love with you for all that you are. I hope you always see in yourself what I see in you: a guy who is truly unique, who has an abounding capacity for fun, a love for learning, who has fierce love in his heart, and who has endless possibilities in front of him.
We want to hear your story. Become a Mighty contributor here.