When You're Consumed by Guilt That Your Chronic Illness Brings
---
I was asked about the hardest thing about having a chronic illness and how I cope with it. While there are many hard things, this is it for me.
My medical history is long and winding. The short hand is that I have Crohn's disease (going on 18 years) and endometriosis — my two formal diagnoses. As side effects from my medications and surgeries (five in the last five years) I also deal with chronic headaches, fatigue and skin issues, among other fun things.
The hardest part for me — along with the time, frustration and those standard things — is the guilt. I have been married for just about two years and of everything, the one thing that can instantly push me to tears is thinking of the impact my illness, my annoying, failing-but-not-quite-failing body, has on my husband.
He is patient and wonderful, to say the least. He brings positivity and optimism, which are, of course, so desperately needed in my life.
We have been together a total of six years. When we met, I was sick.
Actually, I was probably the sickest I have ever been. We "officially" started dating about two weeks before my first major surgery (which quickly turned into my second after major complications). When he first wanted to date exclusively I said no — I was trying to protect him. I needed him to be beyond sure that he was able (and willing) to be absorbed into this kind of life. At only 23, like many diagnosed young, I had learned this lesson the hard way. Not everyone can stand it. He could.
As my body has changed throughout the years — Prednisone weight gain, mood swings, side effects — he remains supportive. He has laid with me in the hospital and brings me light, joy and probably most importantly, laughter. As I struggle with "acceptance" and frustration, he remains hopeful. He gives to me what I am unable to give to myself. While I know he knew what he was getting into in choosing to date me, marry me and be with me, and while I know he loves me and that I bring good things to his life as well, in my weak moments I become consumed by guilt.
I feel guilty for making him late when I am stuck in the bathroom. I feel guilty for canceling plans last minute with our friends. I feel guilty for not having something that can more readily be seen or noticed. The sheer endurance, not just of me, but of others hearing about my illness. "You're still not feeling well?" Correct. Still not feeling well. I feel guilty for not even wanting to make plans. I feel guilty for not wanting to be more intimate, as my body continues to plague me with exhaustion and betray me in other ways. I feel guilty for the potential illnesses I could pass on to our future children. I feel guilty that sometimes I'd rather just be alone than continue to feel like I only bring negative things and sadness.
The cruel irony is that I cannot be without him. And that makes the guilt worse. Not physically, but emotionally. I take care of myself, I work full time — I'm surviving. But in the moments when I allow myself to imagine a world, my world, without him and without guilt, it is extremely lonely. And boring.
So, you asked for the hardest thing and how I cope with it. I think the answer is, you don't always cope with it. You let it happen. But in the moments where you build enough strength and collect enough energy, you are grateful. Grateful for the small moments, the glimmers of hope, and in those moments you surge with everything you have. In those moments, I tell him how much I appreciate and love him. I support him when he needs it. He gets a pass in those few and far between times when he gets frustrated — not necessarily at me, but along with me. Like my illness, I can't always stop the guilt.
The truth is, my guilt comes from my immense love for my husband. So, as often as I can, I let the love consume me instead of the guilt.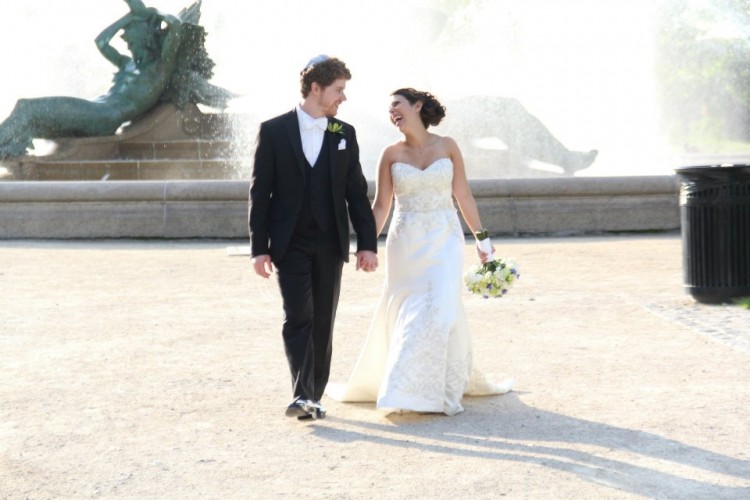 The Mighty is asking the following: What's the hardest thing you deal with as someone with a chronic illness, and how do you face this? What advice and words of support would you offer someone facing the same thing? If you'd like to participate, please send a blog post to community@themighty.com. Please include a photo for the piece, a photo of yourself and 1-2 sentence bio. Check out our Submit a Story page for more about our submission guidelines.