32 Mantras That Help People Get Through Anxiety
---
You stroll into a room full of people, and your body reacts as if a lion is about to attack. It's anxiety — physically and mentally draining anxiety — and it can come without warning. How do we get through moments like these? For some, positive self-talk or repeating words or phrases can help when anxiety strikes.
We asked our Mighty readers who experience anxiety what they say to themselves to help manage anxious moments. If you need to borrow one these phrases today, we're sure they won't mind.
Try it out:
1. "It might not be OK now, but it will be OK soon enough." — Kristy Hindman-Cook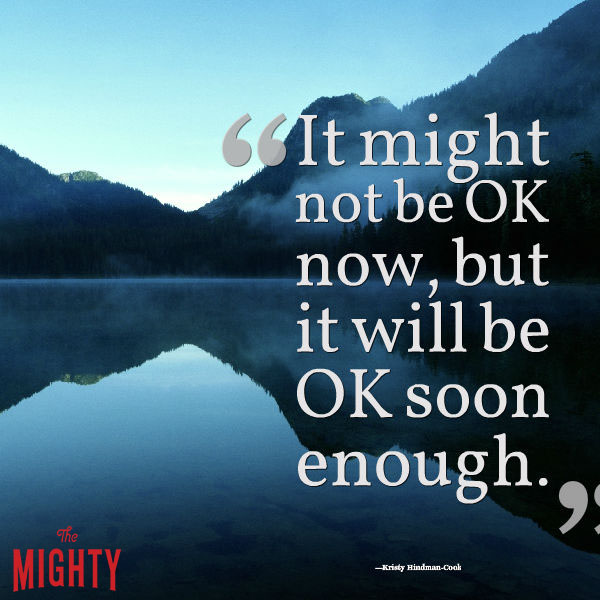 2. "I'm stronger than I think — I've been through this before and I'm still here." — Mary Theresa Edwards
3. "Worrying is wasted energy." — Amanda Davis
4. "It's just a bad day, not a bad life." — Ashley Bridges
5. "Come on panic, do your worst. Show me what you got." — Judy Shofner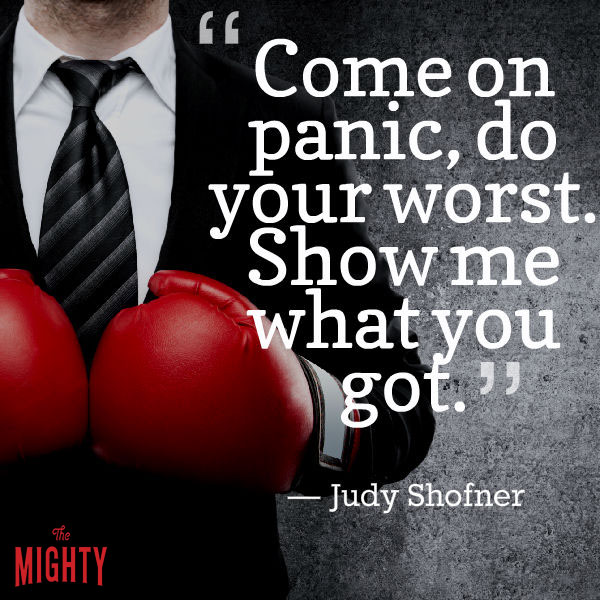 6. "I have PTSD and I say to myself, 'This is not then.'" — Debera Gatlini Townlini 
7. "I am peace. I am calm. Breathe." — Pamela Kozy
8. "I actually have to sing Disney movie songs to myself. I grew up on the classic Disney movies and the music reminds me of being a child. It calms me." — Allison Bartels
9. "'No.' When I feel the spiral coming I say no out loud. It grounds me again; at least temporarily." — Lindsey Hemphill 
10. "It's only a moment." — Laura Kathryn Tidwell Book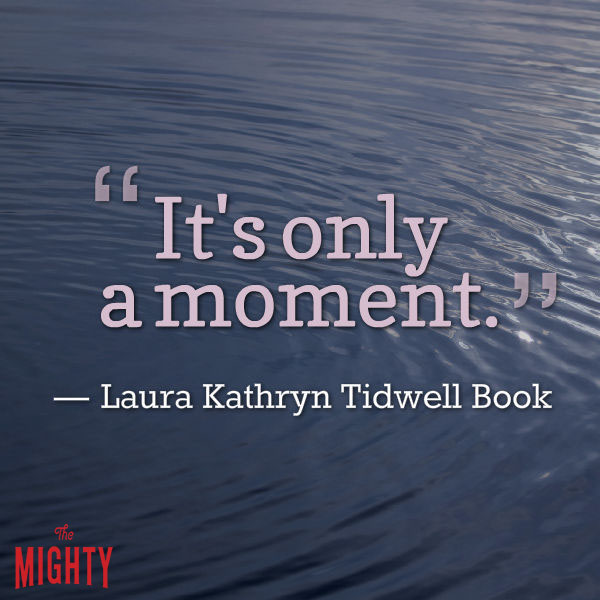 11. "It's OK, you're OK, it's OK." — Vera Porrazzo-DeVito
12. "'Promise me you'll always remember: You're braver than you believe, and stronger than you seem, and smarter than you think,' from Winnie The Pooh." — Molly Ragland
13. "You are bigger than your fear!" — Lourie Strickland
14. "In five years, one year, one month, one week, one day and maybe even one hour, this won't matter as much, if at all." — Valerie Stipcak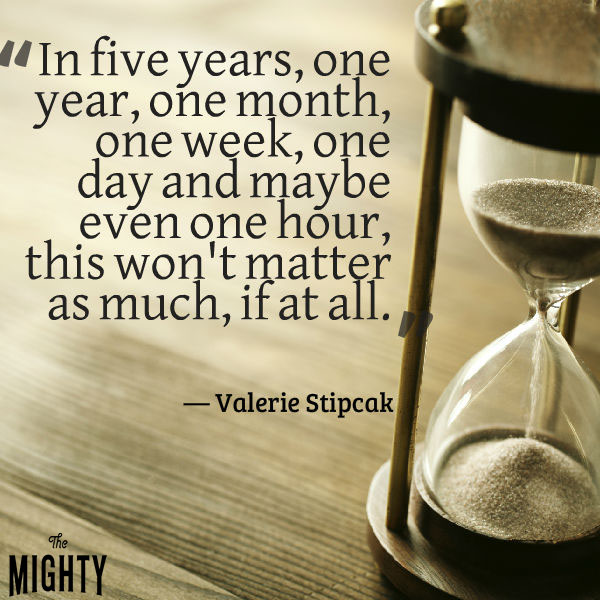 15. "I am strong enough to get through this." — Beth Buchanan
16. "Just breathe and write it down. Review what is stressing you out tomorrow." — Victoria A. Kavanaugh
17. "I square my shoulders, correct my posture and whisper, 'Be a Gryffindor, Ashlyn.' Then I walk in with my head high." — Ashlyn Nicole Rozell
18. "I have survived. I will survive again." — Nathalie Heizenrader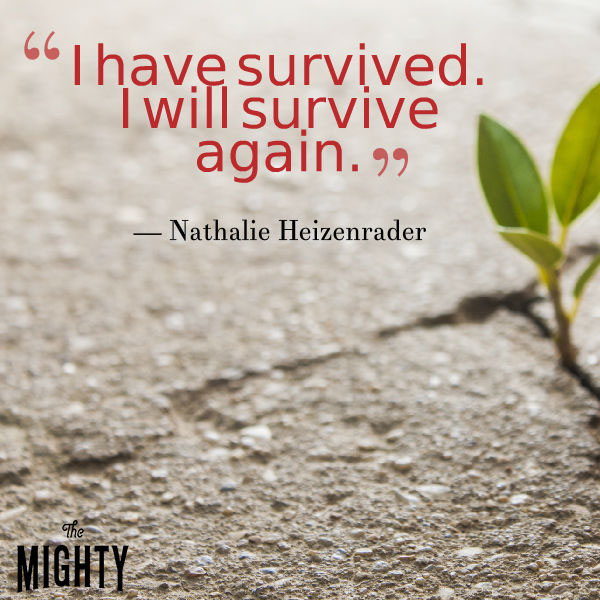 19. "I'm not in this alone!" — Lori Phillips Hampton
20. "My mom taught me to repeat the alphabet until I calmed down. I developed panic attack disorder in my late 20s, and Mom shared this wisdom with me in the waiting room of the hospital. Mom passed two years ago, but I still hold onto that alphabet like a toddler." — Foo Schmitt
21. "Honestly, it's not a phrase or sentence. It's an image. I close my eyes and while I focus on my breathing. I think of my family." — Alissa Nelson
22. "You have enough, you do enough, you are enough." — Emma Welling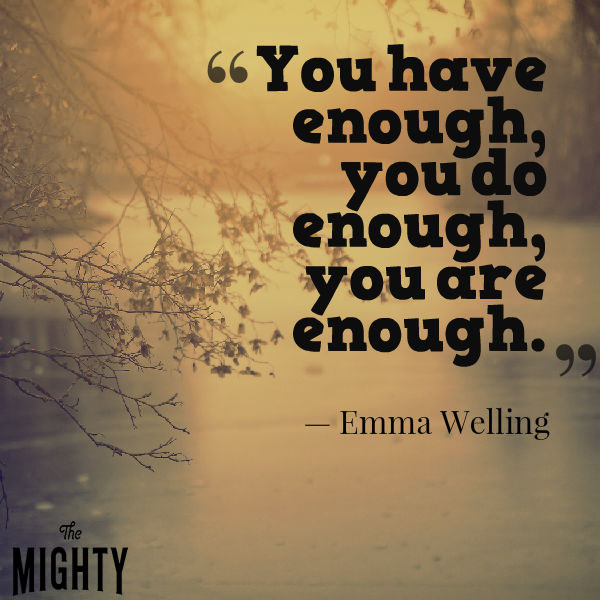 23. "This is only temporary." — Amber Cooley
24. "One day, one moment, one step at a time." — Nicole Weaver
25. "1, 2, 3, 4, 5, 6, 7, 8, 9, 10…" — Olivia Hayse
26. "I sing 'God Bless America' in my head! I keep singing it over and over until I'm calm." — Alice Slaughter
27. "This too shall pass." — Heather Dee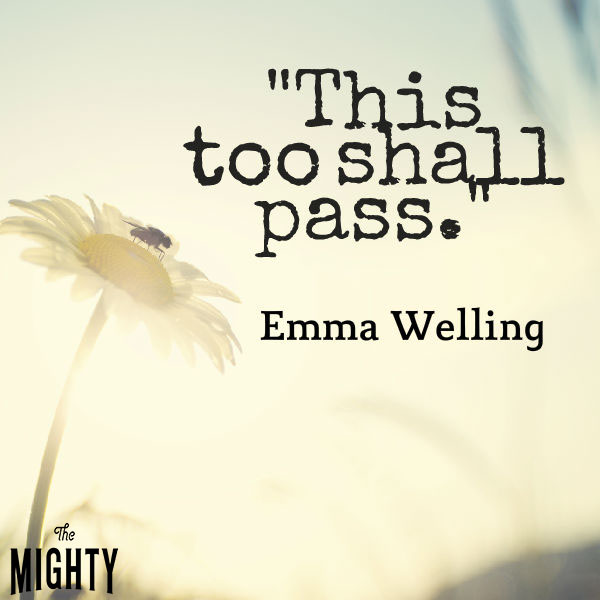 28. "Anxiety is overestimating the problem and underestimating my ability to deal with it." — Emily Mathiak
29. "When I'm getting really anxious, I stand up, take a deep breath, put my arms above my head or out to my sides, and as I bend at the waist side-to-side I say, out loud, 'I'm a tree. I can bend.' It may sound dorky, but it helps me every time." — Elizabeth Campbell
30. "I repeat to my self 'just exhale.'" — Holva Dalmasi
31. "Anxiety is only a feeling, nothing more." — Kayla Wientzek
32. "Just keep swimming!" — Lena Darlington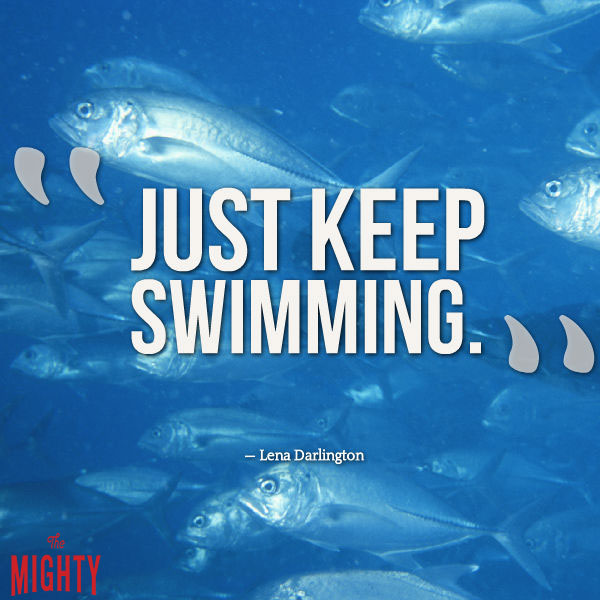 *Some answers have been edited and shortened.