How Our Child's Rare Illness Opened Up Our World
---
Our incredible little girl, Olivia, has faced more challenges in her two years then most will have to face in their lifetime. She has taught us more about life in this short time than we could ever imagine, and it has opened up our world to understanding chronic illness and how devastating it can be for families. The everyday struggles families experience and face each day are real and deep. From the constant medical treatment and dealing with relationships with family and friends, the entire realm of our lives has changed — for the better.
We have to knock down the naïveté and judgment about chronic illness and continue to fight for our children who are fighting disease. We vow to be advocates and fight for more research on kidney disease and organ donation awareness.
According to medical literature, our little girl should not have survived her first week of life. She decided she had a path — a path where she would fight. Her fight has been tough and she has been the bravest little girl. When we look back, we are amazed at how powerful she is.
Olivia is fighting a rare genetic condition called renal hepatic pancreatic dysplasia (Ivemark syndrome). Olivia has spent her first two years in and out of the hospital. During her first month of life, she went into kidney failure. Ever since, she is connected to her life-saving dialysis machine each night for 12 hours. This is her life support system. The machine goes through 11 cycles of filling and draining to help clear toxins from her body since she does not produce urine. This will be her lifeline until she reaches the target weight and height in order to receive a kidney transplant.
Each day she receives several medications to ensure her electrolytes are balanced. Olivia is also tube-fed to ensure she reaches proper nutrition. We work on her physical delay from being hospitalized for so long. It is a constant battle and exhausting fight.
Looking at her, you would not think she is sick; kidney disease is what many call "the silent disease." Underneath it all, she is one happy little girl and this is the life she knows — this is her unique story. As parents, we work each day to be strong for her.
Our lives have changed forever since she will always be fighting this chronic illness, but we are right there by her side.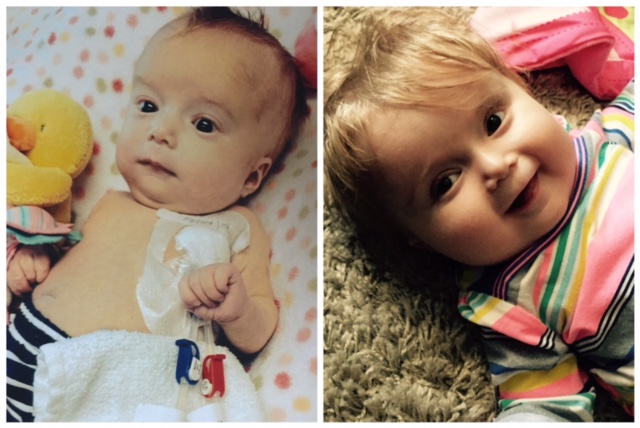 The Mighty is asking the following: What's one thing people might not know about your experience with disability and/or disease, and what would you say to teach them? If you'd like to participate, please send a blog post to community@themighty.com. Please include a photo for the piece, a photo of yourself and 1-2 sentence bio. Check out our Share Your Story page for more about our submission guidelines.