My 8 Life Hacks for Living Serenely With Chronic Illness
---
I have lived with lupus since 2001. Lupus is an autoimmune disease for which there is no cure.  It can cause serious pain in joints and muscles along with a host of other symptoms like brain fog, vision problems and extreme fatigue.
After many years of extreme lows living with this chronic illness and pain, I turned things around in 2013 and decided I wanted to live a life as fulfilling and serene as possible, despite living with chronic pain and illness. Surely this is possible, right? Right! I've developed a few "hacks" that have helped me immensely on my journey. Maybe some of them can help you, too!
1. Use positive self-talk.
I started thinking about how great it would be to have a Jillian Michaels-like life coach to push me to do the things I need to get accomplished. "Go, Lauren, go!" she would say. Sound silly? Could be. To this day, every day when I get out of the shower, I say out loud, "Good girl!" It makes me feel good to give myself some appreciation for something that oftentimes is very difficult to do.
2. Make your bed.
Why? Because if I make my bed, subconsciously I'm saying to myself I'm done with the bed for the day. I'm not going to camp out there like in the old days. Mind you, if I am having a particularly bad day, I can always get back in bed if I need to, but I'm making it a little more difficult for myself, and I have to really think it through if it's made up already. Besides, there's always the couch!
3. Attend an illness support group.
I used to think chronic illness support groups would be depressing. But when I started attending a local 12-step fellowship of Chronic Pain Anonymous (CPA), I found that we focus on the solution and not the problem, and my fellow members have turned into dear friends. If you can't leave your home, there are many Facebook groups offering support for chronic pain and illness, and some groups (like CPA) have phone meetings you can attend from the comfort of your home. I no longer feel so alone in this struggle.
4. Do service.
In my life pre-illness, volunteering was my wheelhouse. I loved doing service at the kids' school any chance I got. But once I got sick, I knew I couldn't physically participate in a lot of the things I used to. Eventually I realized that by helping another who is struggling, my own struggles are lessened. Some days I can drive a friend someplace. On more challenging days, maybe I can offer helpful advice to a fellow chronic pain warrior in one of my Facebook groups.  Or write an article for The Mighty! I did this from the comfort of my home because the pain was bad, and it made me feel good to try to help others like you.
5. Keep it simple.
I try to keep things as simple as possible so I don't overexert myself and use up more "spoons" than I need to. Amazon Prime is a godsend and I get everything from them, from rice to socks to supplements. The last thing I need on many days is to go to the mall or store to buy something I can have in a day or two with Amazon. Texting instead of speaking on the phone is also a great way to reserve a "spoon" or two and keep it simple.
6. Be grateful.
When you are sick with chronic illness, it's easy to get lost in the bad things every day. I hurt, d*mn it! Being grateful helps me focus on the positive aspects of my life, and there are a lot if I just keep my eyes open for them. I have a group of friends I text with every day about one thing we are grateful for. Not every day is good, but there's something good in every day.
7. Get dressed down to your shoes and be sparkly.
You will be more productive when you are dressed up because you feel more confident. Needless to say, I don't get dressed up on a daily basis, but I do get dressed, often right down to wearing shoes. If I'm feeling lousy, any extra boost of confidence is helpful to get me through my day. I also spray myself with sparkly body spray. My thinking here? If I look sparkly on the outside, I will feel sparkly on the inside!
8. I no longer say I'm "suffering."  
I used to say I "suffered" from chronic pain and illness. But suffering is a state of mind I no longer want anything to do with. I believe the opposite of suffering is pleasure or happiness. That I want! Now, mind you, there are many times when I just don't feel all that full of happiness, but I still won't allow myself to use that "s" word.  I now say that I "live" with chronic illness (or will occasionally allow that other "s" word, "struggle").
You don't have to suffer anymore, either.  Be well, pain warriors!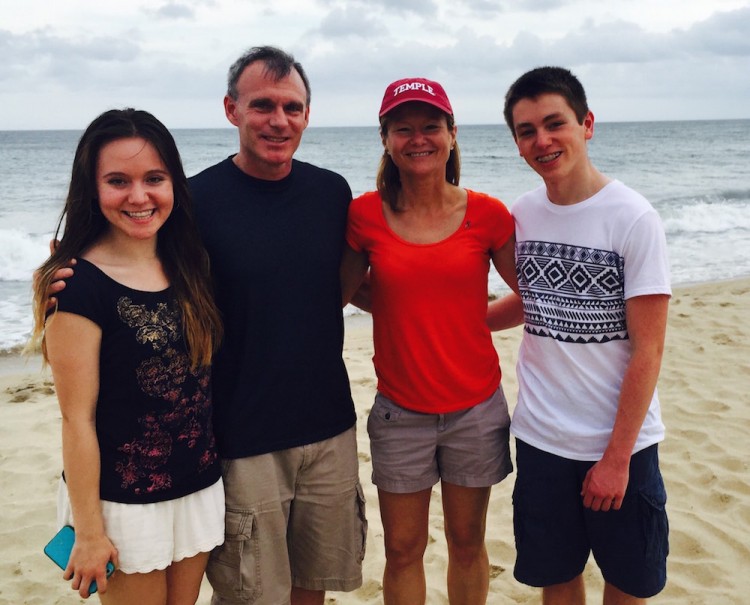 The Mighty is asking the following: Create a list-style story of your choice in regards to disability, disease or illness. It can be lighthearted and funny or more serious — whatever inspires you. Be sure to include at least one intro paragraph for your list. If you'd like to participate, please send a blog post to community@themighty.com. Please include a photo for the piece, a photo of yourself and 1-2 sentence bio. Check out our Submit a Story page for more about our submission guidelines.