18 Things to Put in Your Mental Health Crisis Kit
---
When you live with a mental illness, you often can't predict when you'll find yourself struggling next. Sometimes, you'll be sitting at your desk working and have an unexpected panic attack. Other times, a comment someone says might bring you back to a past trauma, and you find yourself struggling to get through the day afterwards. Whatever the situation may be, it's times like these when a mental health crisis kit can come in handy.
So what is a mental health crisis kit?
Essentially, it's a collection of comforting items you can have on hand when things get tough mentally. While many choose to carry a crisis kit with them in a purse or backpack, others may prefer to have a box at home — or even just have a few calming objects stashed in their car.
If this sounds like a cool idea to you, but you don't know where to start, look no further. We asked our mental health community to share one item they keep in their own mental health crisis kit. We compiled their answers below — and added a few suggestions of our own.
Here's what they had to say:
1. Headphones
"Noise-cancelling headphones and my iPod. When I break down, it helps me tune out the fact I'm doing it in front of a bunch of strangers. I close my eyes, pull my hood up and go somewhere happy." — Dan P.
"Headphones. Music's been an anchor all my life, and when my head gets too loud, it's one of the best things." — Zoie R.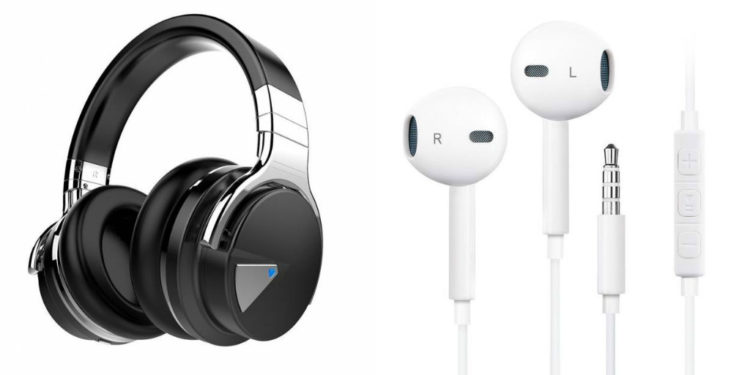 Our picks: Noise-Cancelling Headphones ($70) and Earbuds ($10)
2. Journal or Sketchbook
"One thing I would put in a crisis kit would definitely be a notebook. There are times when I'm struggling so much and no one is around and my thoughts are racing and out of control. It can be helpful for me to write about everything I am experiencing in that moment and what led up to that moment. Sometimes after I've written, I'll even read it out loud and that helps." — Christa O.
"My sketchbook. I always bring my sketchbook everywhere with me to calm my anxiety down and to center myself. It's also a place for me to journal, write down what I'm feeling to get it off my chest. As an artist, drawing in an immense relief from my inner demons." — Rianna J.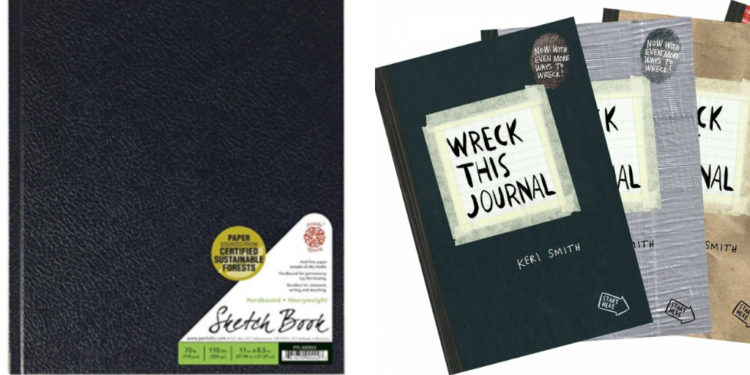 Our picks: Sketch Book ($11) and Wreck This Journal ($14)
3. Stuffed Animal
"My favorite stuffed animal, since it helps me with support and comfort." — Venus T.
"A stuffed animal because I need to have something to hold and maybe use to muffle any crying or screaming I may do." — Amanda E.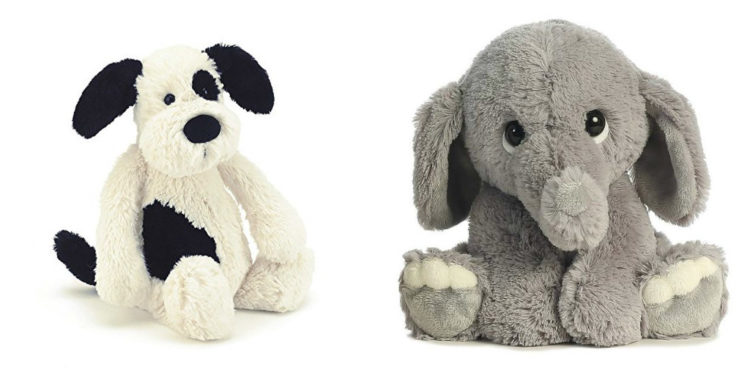 Our picks: Jellycat Stuffed Puppy ($22) and Aurora Elephant Stuffed Animal ($10)
4. Backup Medication
"My medication. My mental health would be a lot worse without it." — Carolyn U.
"My inhaler. Anxiety attacks can trigger an asthma attack, so I have to keep it handy at all time." — Athena C.
"Cannabis… Please don't refer to it as 'weed.' It is a medicine." — Ricky C.
5. Essential Oils
"A cotton ball dipped in calming essential oil." — Amanda T.
"Frankincense or bergamot young living essential oils." — Kat G.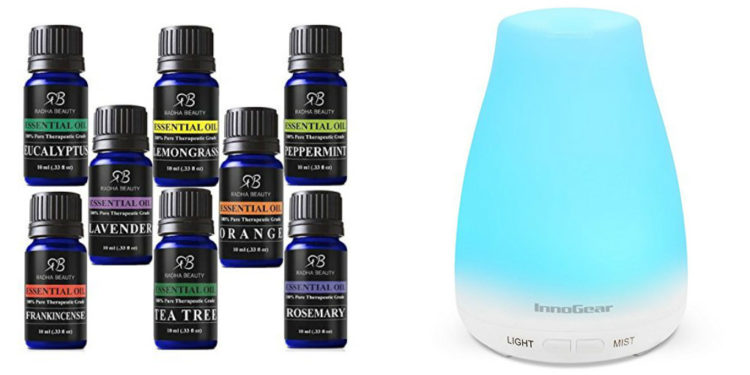 Our picks: Essential Oil Pack ($17) and Portable Essential Oil Diffuser ($16) 
6. Playing Cards
"A deck of playing cards. It one of the most useful items in all of existence. The sound of shuffling is incredibly relaxing an helps me shut out the noise of the world by focusing on that sound. It also gives me something to do with my hands which for some people is important." — Frank C.
"Playing cards. It's helped our family. Also, table topics. Great for families where we support one who struggles" — Susie B.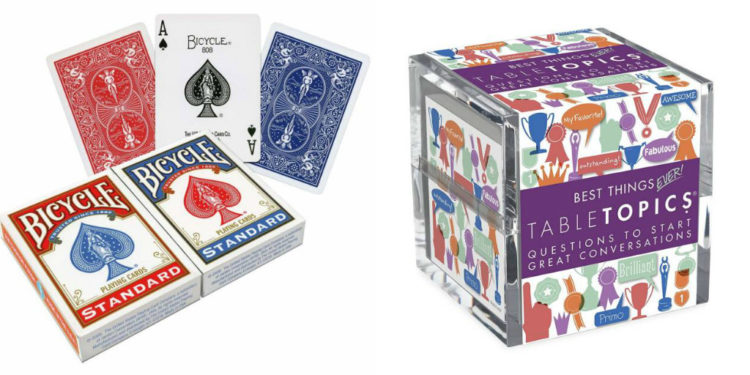 Our picks: Bicycle Playing Cards ($7) and Best Things Ever Table Topics ($25)
7. Phone
"I carry it all the time: my phone. It has the numbers for my support team and a crisis number in case they are not available." — Sherry L.
"The only thing I would have is a charged cell phone with phone numbers to my wife, my mom and my son to be able to talk if I was slipping." — Joe S.
8. Knitting/Crocheting Supplies
"A crochet hook and some yarn. Sometimes focusing on a new stitch or a scarf helps me focus on one thing and calms me down when nothing else will." — Shayna R.
"My knitting project! It helps me with anxiety by shifting the focus and it keeps me calm. It's like meditation for me. I find it soothing and therapeutic." — Madoka S.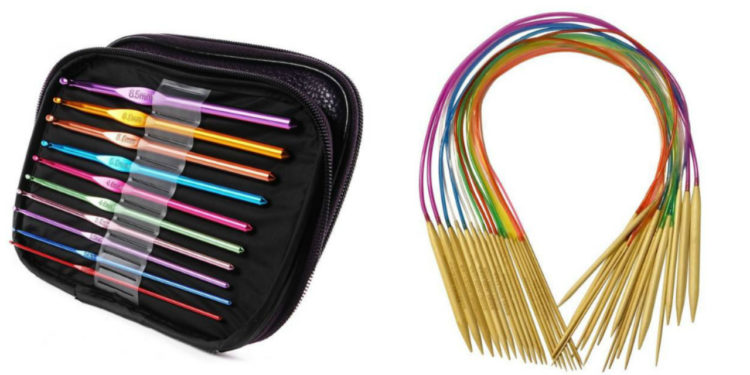 Our picks: Crochet Hook Pack ($11) and Circular Knitting Needle Pack ($10)
9. Fidget Toy
"Anything I could fidget/play with to help me stay grounded. This could also be as simple as a small soft rock or something like a fidget cube." — Kayla D.
"One of [my] essentials is my Captain America shield spinner. It reminds me of his courage, bravery and selflessness in taking care of others while giving my hands something to do other than rip my hair out." — Sarah H.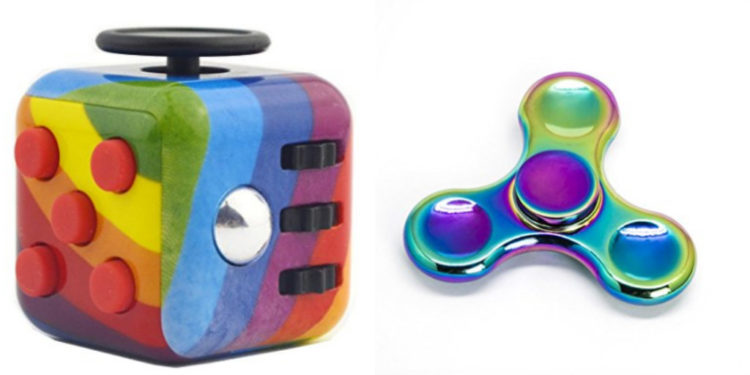 Our picks: Rainbow Fidget Cube ($10) and Fidget Spinner ($9)
"The Dammit! Doll my therapist got us. It helps give us something to take out anger/upset on instead of taking it out on our body." — Dylan K.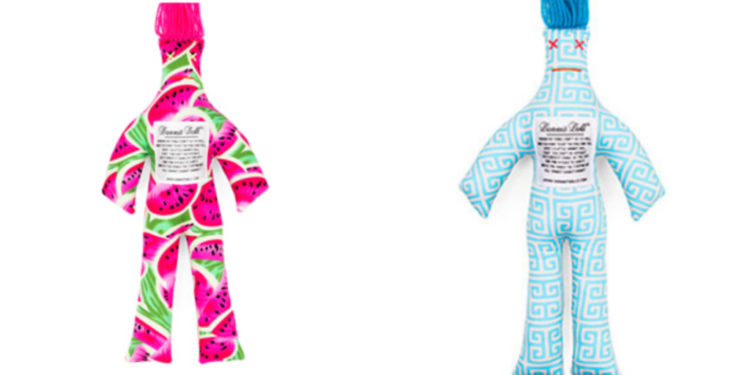 Our picks: Watermelon Cooler ($16) and A-MAZE-ING ($16) Dammit! Dolls
11. Books
"I have a kit like this and I keep a book of all of Edgar Allan Poe's work. Sometimes when things get tough I want to read, but most things are too cheery. Edgar Allan Poe's work helps me to relax and take my mind off of things and doesn't get me down as it isn't as cheery and bright as most other books." — Emma J.
"Illustrated copy of 'Harry Potter.'" — Hannah M.
"My number one item is my Bible. My faith is my foundation, and in those moments of crisis, I need a reminder to take a moment to rest in that foundation, then move forward to outside resources." — Alyssa K.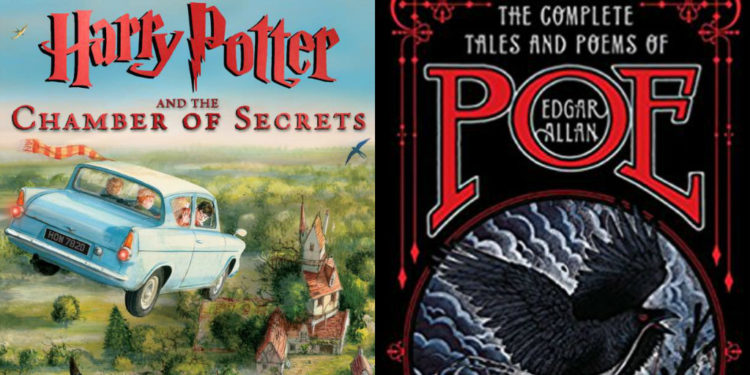 Our picks: "Harry Potter and the Chamber of Secrets" Illustrated Edition ($26) and "The Complete Tales and Works of Edgar Allen Poe" ($25)
12. Photos
"Pictures of my dogs. Bonus points if they are particularly goofy ones." — Erin L.
"Photos of my children and animals… a reminder I have something to live for." — Amanda C.
13. Play-Doh
"I've found Play-Doh to be incredibly helpful. It's more malleable than a stress ball and I can twirl it and squeeze it and shape it around my fingers. It's a great stress reliever. And straight out of the container, it's always nice and cold too." — Alison H.
"I can make things with it to keep some thoughts at bay and it keeps my hand busy so I am not so anxious. Has always been a big part of my life and weirdly has helped me in many ways." — Kristin T.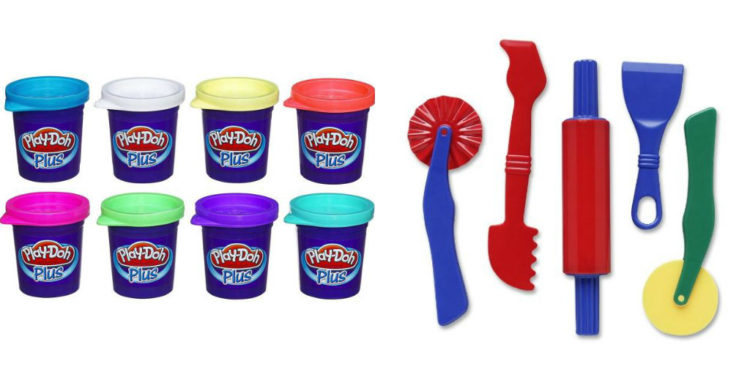 Our picks: Play-Doh 8-Pack ($4) and Dough Tools ($7)
14. Sleep Mask
"Sleeping eye mask. Helps to cut off from surroundings and meditate to clear [my] mind during periods of high anxiety." — Shreya K.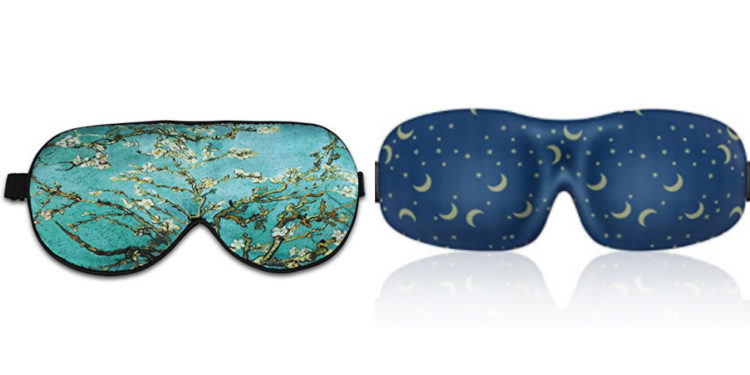 Our picks: Almond Blossom Sleep Mask ($13) and Moon Sleep Mask ($10)
15. Coloring Book
"Adult coloring book and colored pencils because I can block my problems out even if only for a few minutes." — Sarah H.
"Crayons and a coloring book to distract me and focus me on something other than my panic attack." — Hannah P.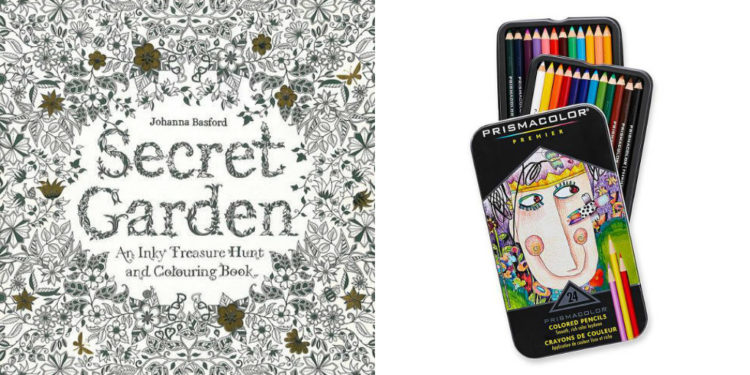 Our picks: Secret Garden Adult Coloring Book ($11) and Prismacolor Colored Pencils 24-Count ($9)
16. Notes to Self/Letters From Others
"The letters I've written to myself when I'm 'healthy' to remind myself I know who I am: I am secure within myself, I'm strong, I'm loved and it will pass. And with that comes a list of reminders of things that help when I feel like nothing will." — Chelsea C.
"A list of compliments other people have given me, a list of advice from people I admire, a letter to myself I write when I'm feeling good to give to myself when I'm feeling bad." — Lindsey P.
17. Poop Emoji Items
"I'm a visual person so what helps me a lot is to see my little poop emoji wind up toy. It dispenses candy too. Whenever I look at it, I can't help but giggle so it gives me a good feeling. I take it with me in my purse everywhere." — Nicole C.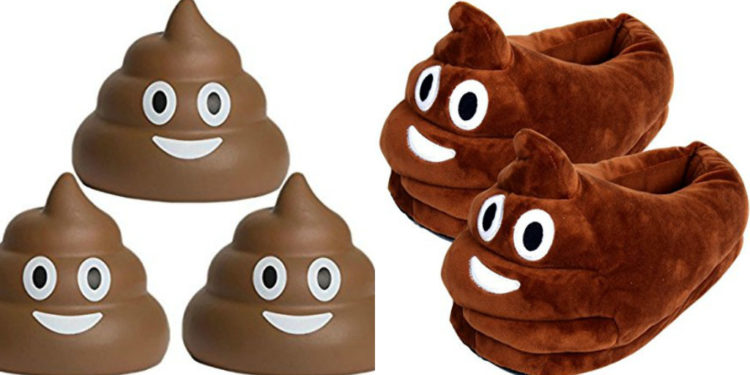 Our picks: Poop Emoji Stress Ball ($6) and Poop Emoji Slippers ($11)
18. Glitter "Calm" Jar
"So many choices. I like glitter jars." — Abigail S.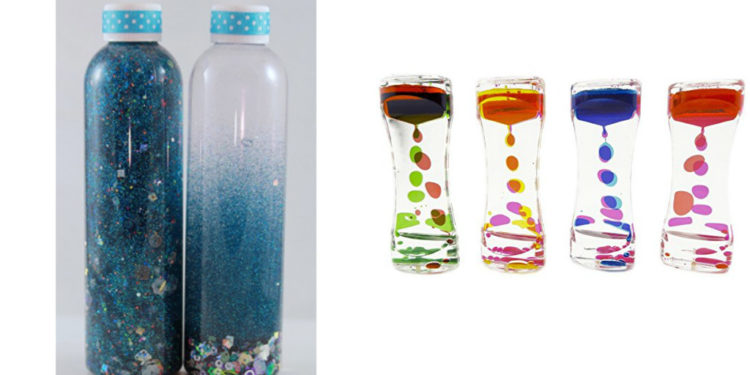 Our picks: Glitter Jar ($11) and Liquid Motion Desk Toy ($7)
What's in your mental health crisis kit?