22 Things to Put in Your 'Self-Soothing' Kit
---
Editor's Note
We hope the products below help you or a loved one in your health journeys. Just so you know, The Mighty may collect a share of sales from the affiliate links on this page. As an Amazon associate, we earn from qualifying purchases.
When you live with a health condition like a mental illness, learning how to "self-soothe" (a dialectical behavior therapy technique for coping with times of emotional stress) can be beneficial in recovery. Fighting symptoms of these conditions can be exhausting, and it can be helpful to have a "self-soothing" kit on hand. 
While many choose to carry a "self-soothing" kit with them in a purse or backpack, others may prefer to have a box at home — or even just have a few calming objects stashed in their car.
If this sounds like a cool idea to you, but you don't know where to start, look no further. We asked our Mighty community to share one item they keep in their own self-soothing kit. We compiled their answers below — and added a few suggestions of our own.
1. Journal and Pens
"A blank journal and a pen. Sometimes the best thing to do when you feel anxious, depressed, hopeless — or simply nothing at all — is to write. The act of writing forces you focus (always a good thing when you're trying to calm your heart) and organize your thoughts into coherent sentences. Pouring your worries onto paper keeps them from continually rattling around in your head and instead gives you a place from which to view them objectively." — Sydney W.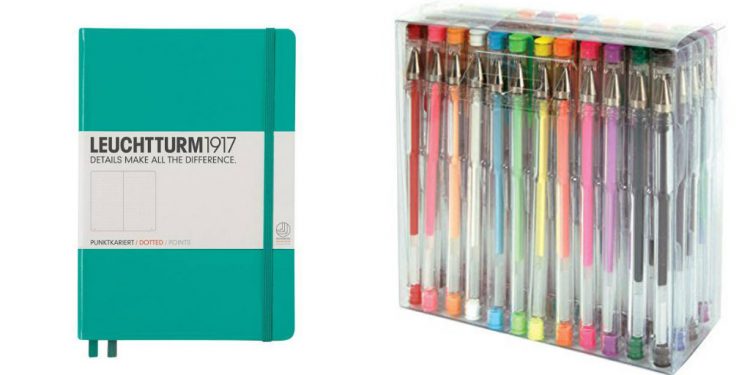 Our picks: Leuchtturm1917 Journal and Gel Pens 48 Pack
2. Essential Oils
"A small bottle of essential oil in a scent you like! Closing your eyes and smelling it can help distract so well." — Tori T.
"Lavender oil. It helps relax me and calm me down when I am anxious and lifts my mood when I'm depressed, and puts me to sleep when I have insomnia." — Jenna H.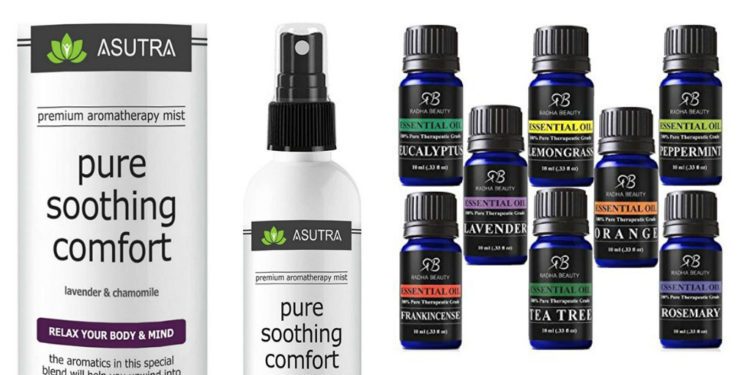 Our picks: Lavender Aromatherapy Mist and Essential Oil 8-Pack 
3. Bubbles
"Bubbles. A dear friend of mine suggested I try blowing bubbles to help my anxiety because it forces you to take deep breaths without feeling like you're working on your breathing. I've carried bubbles with me ever since. I also have lavender oil that I rub on my wrist when I'm feeling stressed." — Rachel M.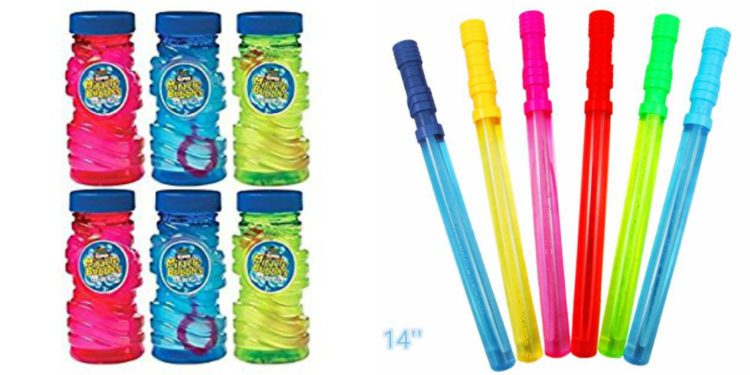 Our picks: Bubble 6-Pack and Big Bubble Wand Pack 
4. Weighted Blanket
"Weighted blanket to keep me grounded and feel protected. The pressure from it feels like a big hug." — Kate L.
"I have a weighted blanket and I looooove it." — Aine A.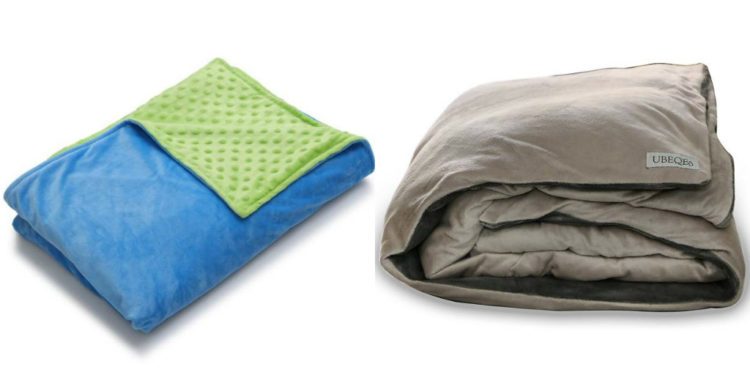 Our pick: Weighted Blanket 
5. Notes to Self
"I write nice things to myself like, 'You are good enough,' 'I believe in you,' 'You are loved' — those kind of things I am not able to feel when I'm low." — Laura V.
6. Fidget Toys
"My Rubik's cube. It gives me something to occupy my hands with and something else to focus and concentrate on." — Maria T.
"Definitely a tangle. I have a textured tangle and it's the best thing." — Kelli S.
"My fidget cube. It helps me stim when I'm anxious or overwhelmed. Also, it helps me to move around a bit if I have to stay in one spot." — Molly M.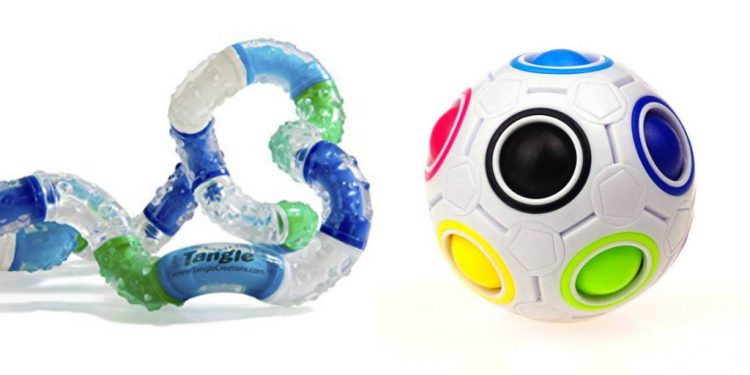 Our picks: Tangle Therapy Toy and Rainbow Fidget Ball
7. Ice Pack
"Ice packs because during flare ups, I get so hot, [feel] clammy sweat, dizzy, faint and [have a] panic attack that I need a cold breeze or fan and ice pack just to cool my body down." — Junior R.
"An ice pack — helps with panic attacks." — Tia M.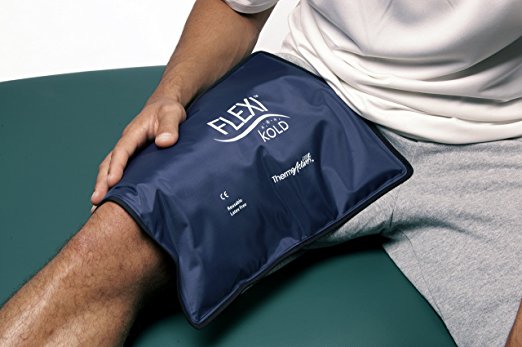 Our pick: FlexiKold Gel Cold Pack 
8. Coloring Book
"Coloring books and a whole lot of coloring supplies! I love coloring! It helps me escape my own mind for a while." — Cassie C.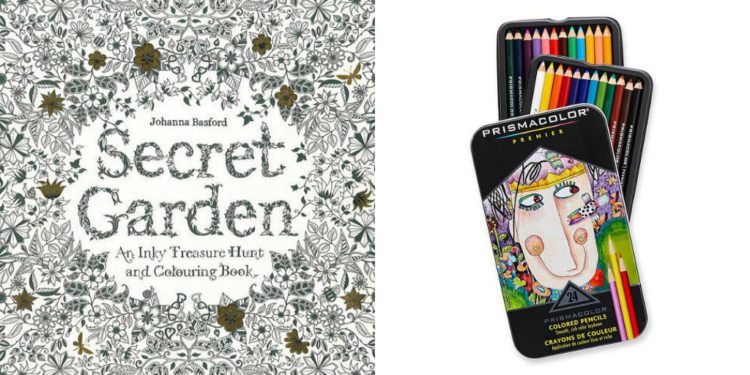 Our picks: Secret Garden Adult Coloring Book and Colored Pencils 48-Count 
9. Lotion
"Orange scented lotion — the smell makes me feel so good. [I] just rub it in my hands with my eyes closed." — Addie M.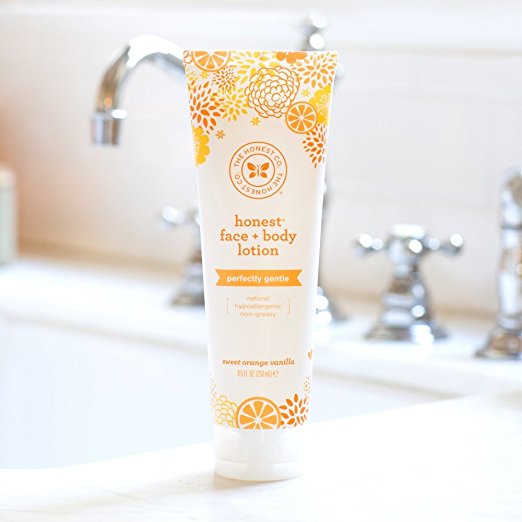 Our Pick: Honest Company Orange Vanilla Body Lotion 
10. Tea
"Peppermint tea. It helps to soothe my nerves after a long day of interacting with people. It makes the day better knowing that at the end of the day, I'll be able to relax with some peppermint tea." — Ray F.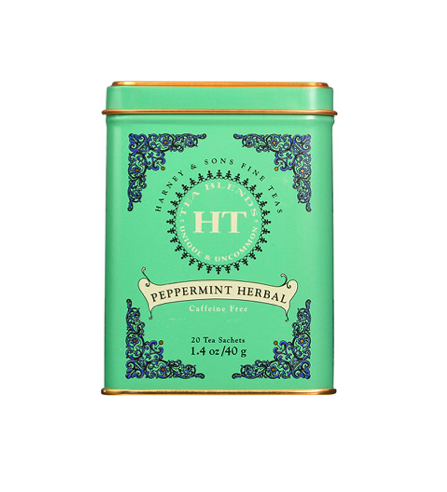 Our picks: Herbal Peppermint Tea 
11. Books
"My favorite book… I get lost in it." — Josie E.
"A juicy novel to climb into and escape reality for a while." — Melanie B.
12. Chocolate
"Chocolate — it never gives me attitude." — Lincoln H.

Our pick: Cadbury Chocolate Bar 12-Pack 
13. Stuffed Animal
"A teddy. Because sometimes when I'm feeling rubbish, all I want to do is curl up in a ball, cry and cuddle a teddy." — Megan E.
"The muscles in my hands tense up when I have an attack, so I keep one of those mini beanie babies (they're the size of a stress ball — which would also work) in my purse so my nails don't dig into my palms." — Violet S.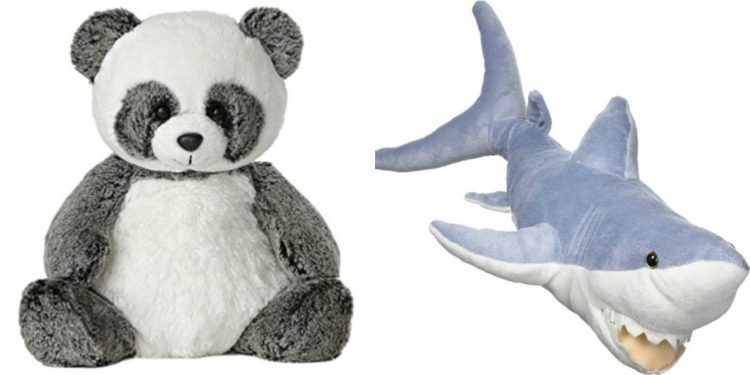 Our picks: Panda Plush and Mako Shark Plush 
14. Throat Lozenges
"It seems outrageous but Halls, or any menthol throat lozenge. They help me so much when I am having a full blown anxiety attack and feel like I can't breathe. That little burst of menthol makes it feel like my throat is staying open instead of closing up on me." — Megan M.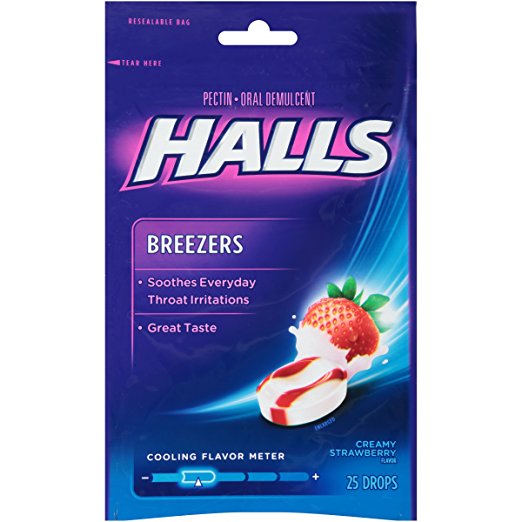 Our picks: Halls Throat Lozenges 
15. Audiobooks
"Sometimes an audio book when I just can't find the concentration to read myself, but still want to escape to another storyline than my own." — Maria T.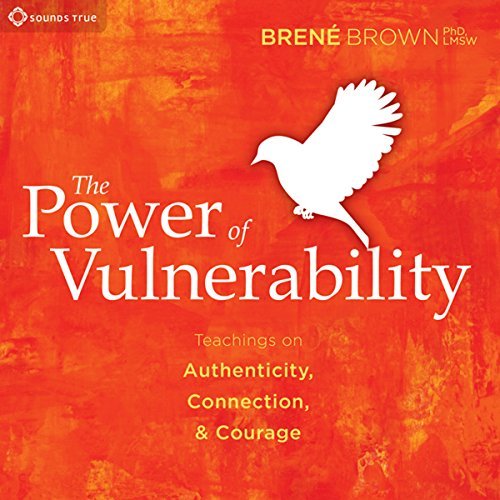 Our pick: "The Power of Vulnerability" by Brene Brown
16. Candles
"Candles flickering and the warm light soothes my soul." — Becky B.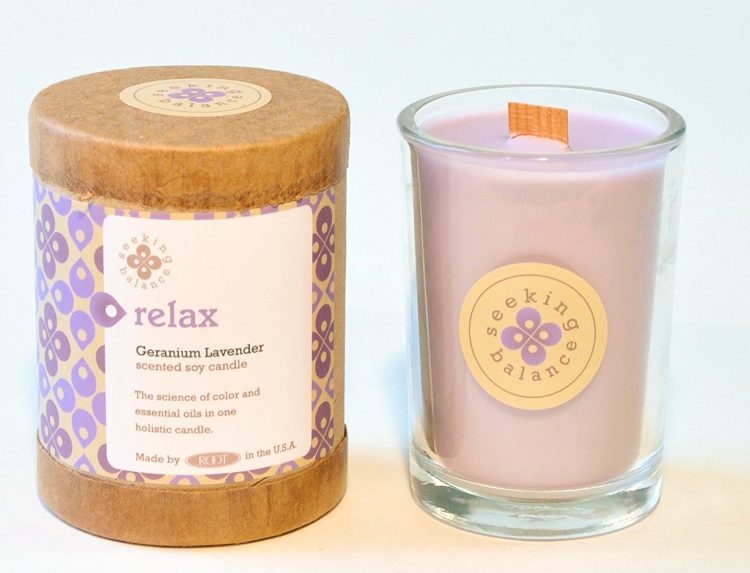 Our pick: Lavender "Relax" Candle 
17. Chewing Gum
"I keep gum so I'm not biting my tongue or cheek. And I work on breathing exercises while chewing gum." — Violet S.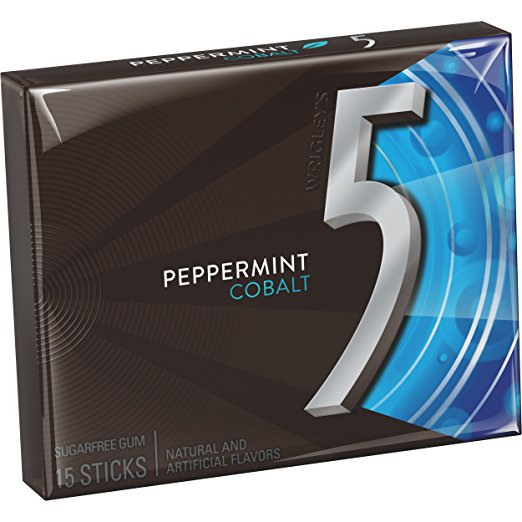 Our picks: 5 Peppermint Gum 
18. Silly Putty or Slime
"Some kind of scented slime. Slime is just fun to poke and mess with, I think it really helps relieve stress." — Alyssa V.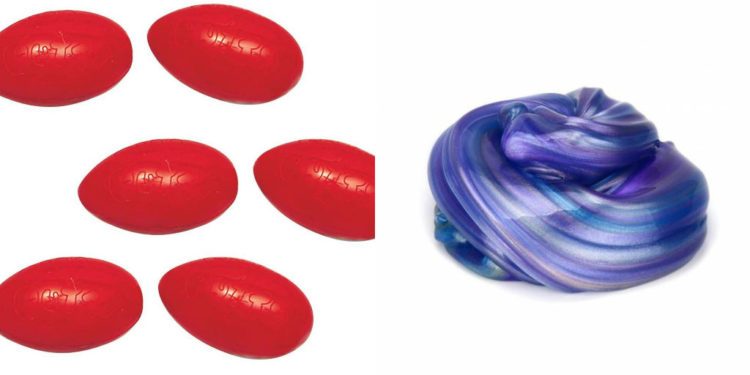 Our picks: Silly Putty 6-Pack and Stress Relief Slime 
19. Headphones
"Ear buds. Not only does music help me, but tangling and untangling the ear buds help with my anxiety." — Eleanor T.
"Headphones. To listen to my favorite music when needed to block the world out." — Shayla M.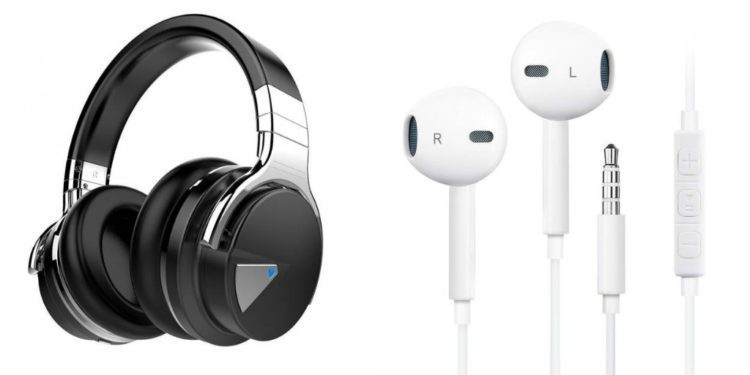 Our picks: Noise-Cancelling Headphones and Earbuds 
20. DVDs
"Movies or TV shows that bring good laughs. They are self-soothing things for both the brain and the heart." — Bas A.
21. Heating Pad
"My herb-filled heating pad (re-heatable rice bag with things like dried lavender, chamomile, etc.)." — Kat L.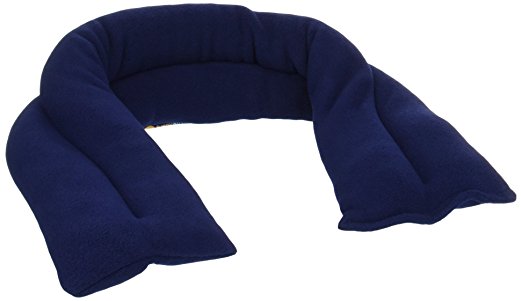 Our picks: Lavender Scented Heating Pad 
22. Photos
"Photos of people I love. They help me to remember that all pain is temporary." — Michelle M.
"A photo of my cats." — Lili C.
What's in your "self-soothing" kit?