When a Stranger on the Metro Asked About the Tattoos on My Wrists
---
"What does the other one say?"
I look to my left at the woman sitting next to me on the metro. I realize she's asking about my tattoos. She looks at my left wrist. I told her my right one says "future," and hold it out for her to see. We both glance back to my scarred left arm and its wrist that reads "past." She looks up at me. 
"How's it going?"
These words from a stranger, so casual yet filled with care, resonate with me. I explain in so many words I'm almost a year clean since my last relapse. 
"I wish I had more time to ask you questions."
We stay in silence for 10 seconds that feel like hours. Hanging in the quiet noise of the metro are so many possible conversations. I realize this is an opportunity and feel an urgency to speak with her more. I ask if she knows someone who deals with the same thing. In the next moments, she tells me a close friend of hers has been hurting for a long time, and sometimes she feels as though her own pain is so much. She questions the depth of the hurt  — whether it's large or small. She hopes it is the latter. I hope for the same. 
"It's just hard to tell, you know?"
I do know. 
I'm not an expert on pain and I'm not an expert on healing, but I do know this: Both are part of life. And not just the lives of those who fight an illness in their minds — this holds true for all people. There will be times your wounds are so deep you don't think they'll ever heal. They will. There will be times you're so high off the ground, you feel like you'll never fall. You will. Hard. Instead of letting this truth burden you, accept it. I know it's hard to be OK with the fact that what goes up will come down and that the opposite is also true, but with this acceptance comes the ability to navigate those moments more easily and readily.
This truth often hurts me. It can make me fear happiness because it will eventually slip away. Do I even want to feel good if I'm just going to crash afterwards?
But I decided it's better to let myself feel what I feel. I need to live in this moment, not in anticipation of the next. It's difficult to fear your own feelings. It's no way to live. Learning to accept your emotions, the good and the bad, is an essential part of life. Happiness is a fleeting feeling like any other —  it comes and goes throughout time. Sometimes it stays for a while and makes a home in you. Sometimes sadness will do the same. It's a part of the human condition and it's something we can live with. We have to. There's no ridding yourself of the pain and the hurt, but with that comes the hope and the healing. 
The woman on the train maybe felt things more deeply than others. I feel too much, too. She opened a conversation most people avoid. She spoke to a stranger on the train about the things inside and, for a brief moment, created a small space of honesty on a packed car of people minding nothing but themselves. These moments are what make me think. This moment in particular reminded me these things are universal, pain is not exclusive to the ill and sometimes a small exchange of words can be just what we need.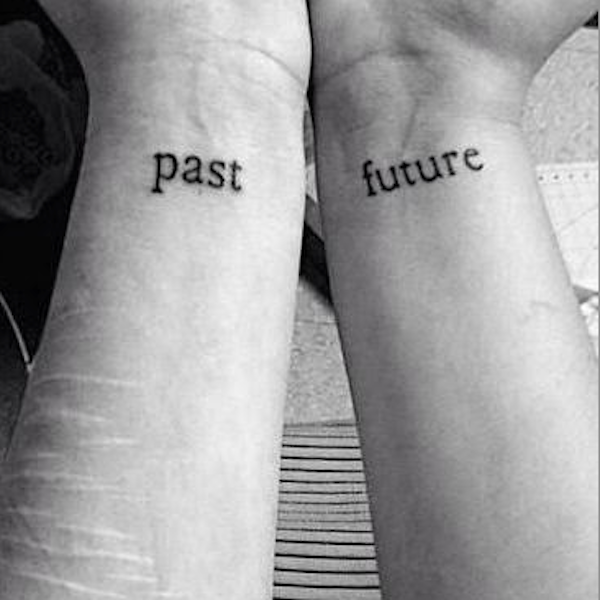 Follow this journey on Alyse Ruriani's blog. 
If you or someone you know needs help, please visit the National Suicide Prevention Lifeline. You can also reach the Crisis Text Line by texting "START" to 741-741. Head here for a list of crisis centers around the world.