I Faked Happiness Every Day. Then a Drug Addiction Story Saved Me.
---
From the viewpoint of anyone else on this planet, I had the world. I was a Villanova cheerleader, had a graduate degree, countless friends and family, vacation home on the Vineyard, Kappa Kappa Gamma… the list goes on. While it may seem to many people that the most difficult question I would face every day would be what I was going to wear, for me the real question was, How in the world am I going to get out of bed today and pretend to be happy?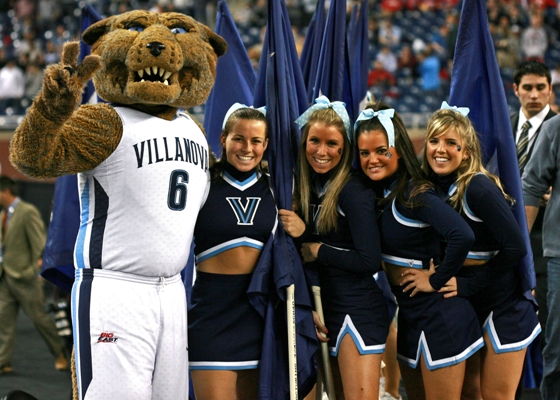 My mother is a nurse practitioner and my father was a district attorney for 17 years and currently owns his own law firm that specializes in advocating for children with disabilities and mental illness and their families. Unlike many, I have parents who have a real grasp and understanding for mental illness. They've seen it all. Without this, I have no idea where or what I'd be doing today. They accepted the fact with open arms that I needed help and got me into therapy with one of the most remarkable therapists in the world (and the one I still see over 15 years later).
The summer I started therapy was one of the darkest points of my life. I remember day camp and not being able to walk from one side of the playground to the next without feeling the need to turn around and repeat this process. Because if I didn't, my brain told me something horrible would happen.
I engaged in these awful, annoying and embarrassing rituals because I was trying to save myself, but most importantly, I felt like I had to engage in these rituals to save my family.  
Once in therapy, I was quickly diagnosed with OCD and depression. And from that point on I accepted that mental illness is not something that goes away. It is something you work on every day and would for the rest of my life. I have a chemical imbalance in my brain. And like any disease, if you don't treat it, if you don't work at it, if you don't take the measures to stay healthy, you won't get better. Many times, you get worse.
From then on, I experienced both ups and downs, beautiful and dark periods. During one of the days at an Intensive Outpatient Program, I was in group therapy listening to a young man speak about his addiction to crack cocaine. While (thankfully) I cannot relate to him on the drug level, something he said that day clicked in my brain.
As he was describing his personal battles with addiction, the ups and downs, the people he let down, he began to describe the need for crack—his addiction. He wanted it and he wanted it now. However, a part of him wanted sobriety and he wanted sobriety now. This is a prime example of how people with mental illness are wired—they want immediate results. He went on to explain how he hoped his personal addiction can help with our own individual issues.
It saved me in a way he'll never know. I realized that, although I am not a drug addict, I am an addict for happiness. I truly believe I had exhausted my brain throughout my entire life, trying to find this "immediate happiness" when in reality… "it is a process and not an event." Happiness doesn't happen overnight.
If I could teach anyone anything, it would be the following: Depression and mental illness see no color. It is not a choice. Mental illness is not for the lazy, the weak, the poor or the unmotivated. If anything, it has made me want to work harder. I know many people do not understand it, nor should they have to understand. I just hope one day I can be a part of breaking the stereotype and stigma so that there can be a global understanding of this disease.
The Mighty is asking the following: Can you describe the moment someone changed the way you think about a disability or disease? If you'd like to participate, please send a blog post to community@themighty.com. Please include a photo for the piece, a photo of yourself and 1-2 sentence bio.
Want to end the stigma around mental illness? Like us on Facebook.
And sign up for what we hope will be your favorite thing to read at night.
Originally published: April 16, 2015