What I Learned About Caregiving After My Daughter's Spinal Cord Injury
---
I believe that caregiving is an art. I wore that hat in many different settings, including ones where I also supervised other caregivers. However, I never expected to be a caregiver for one of my teenaged children.
After my daughter Beth's spinal cord injury, I quit my job at the Tiffin Center, a state institution in Ohio, to be her personal care assistant. We didn't know at the time that she would not need my help for long. Through her four years in high school, Beth figured out how to be independent as a quadriplegic. What a wonderful thing, to take care of yourself, by yourself! So many of us take it for granted.
I believe that empathy, not sympathy, is essential for a caregiver, along with the ability to pay close attention and understand the person being assisted. Even nonverbal individuals communicate in many ways. For some, there is a specific routine. For others, the caregiver's job shifts and varies when the person with a disability is determined to accomplish new skills.
With Beth, I had to resist the urge to jump in and make her life easier. I learned to step back and wait for cues to help. Sometimes, help wanted and help needed can be two different things. It was always hard to watch her struggle, but I erred on the side of fostering independence. Today Beth continues to push her limits, across the country and around the world.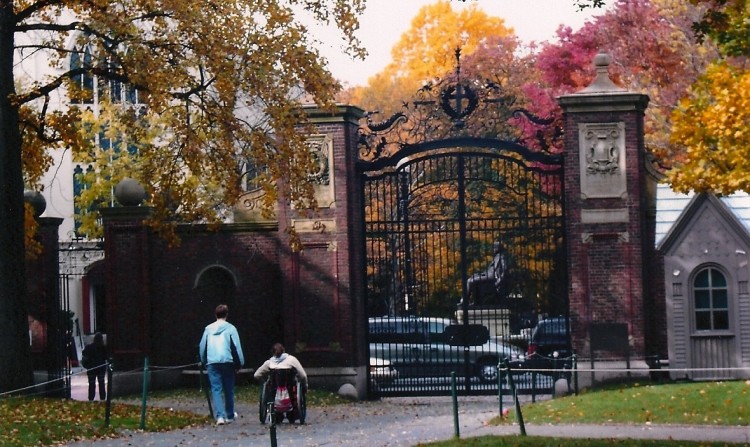 Follow this journey on Struggling With Serendipity.
The Mighty is asking the following: What's one thing people might not know about your experience with disability, disease or mental illness, and what would you say to teach them? If you'd like to participate, please send a blog post to community@themighty.com. Please include a photo for the piece, a photo of yourself and 1-2 sentence bio. Check out our Submit a Story page for more about our submission guidelines.