Family of Girl With Rare Disorder Adopts Her a Sister With the Same Condition
---
Thom and Tami Wetmore, from Tyler, Texas, credit their daughter Juliana with opening their hearts to their other children who they've adopted from all over the world.
Juliana, 12, was born with a severe case of Treacher Collins syndrome — she is deaf and missing 40 percent of the bones in her face, according to USA Today. She has already endured 45 surgeries on her face.
Because of Juliana, the Wetmore family decided to adopt a little girl, who also has Treacher-Collins, from an orphanage in the Ukraine. When they met Danica and took her home with them, they were the only people to have ever expressed interest in the 6-year-old girl. It is likely that had they not adopted her, she would have eventually been turned out of the orphanage to live on the streets.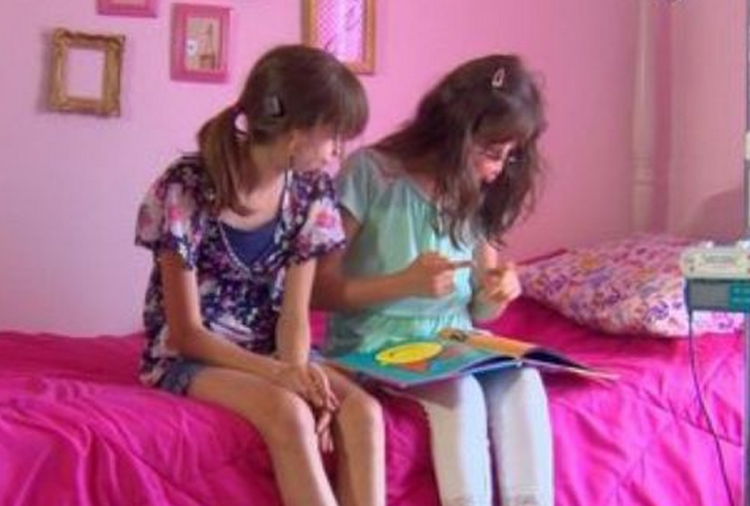 Now, Danica and Juliana are sisters living with the same condition and their family keeps growing — the Wetmores also adopted three siblings who were in need of a home.
"It's just amazing how your daughter that you look at as just a normal, everyday child that looks a little bit different has changed so many lives," Thom Wetmore told USA Today. "Because you realize it's OK to be who you are."
Get more on the story of the Wetmore family in the video below: