How I Faced Motherhood as a Woman With a Disability
---
When Angel was born it changed everything. I thought I was ready for her since I'd read every baby book I could get my hands on, but of course I wasn't. I don't think anything could have prepared me for being a mother. It's not that the physical part was hard. That was the easy part. No, what was hard and still is, is the emotional part.
Her first week, I tried to breastfeed but had to give up when I started having muscle spasms in my legs. They would almost throw me out of my chair. So I had to get back on my medication. I knew I had to be on it, but that didn't stop me from feeling like I was a failure. I made my husband, Jake, give Angel the first bottle because I couldn't bare doing it myself.
Having to ask for help was hard for me. I'm a hands-on person. I felt like if I asked for help it would make me less of a mom. Of course, I had to ask for help. Like when Angel got colic. The only thing that would help was Jake walking her around the house, bouncing her up and down and talking to her. I tried everything to calm her down, but the rhythm of walking was what she wanted and needed. So every day at 6 p.m., Jake would start the routine of walking her around, and I would sit there berating myself on how I couldn't give her what she needs when she needs it.
The feeling of helplessness started to slowly disappear the older she got — with Jake's help. He would work with me on finding easy ways to take care of Angel. We kept a bassinet by the bed that I could get her in and out of during the night, and during the day I used it to transport her around the house. I also had a baby sling I put her in when we left the house. Then, when she was too big for those, we used a belt to strap her to me as she sat in my lap. But the disappearing helplessness was replaced with something much worse. Possessiveness and anxiety.
Since my accident, I've always experienced anxiety in the car, but it got worse after Angel was born. I started having full-blown panic attacks if it was raining or snowing. Or if Jake was driving too fast, which was anything over 40 mph. I also had anxiety that if I wasn't there, Angel would get hurt. I think every mom has that fear, but it kept me from being able to go on dates with Jake.
The possessiveness came in the form of me not wanting anyone taking the first milestones Angel went through in life. I'm not talking about her first words or her first steps. I mean, yeah I wanted to be there for those, but I knew there was a possibility I might not be. I'm talking about someone giving her her first piece of solid food or taking her on her first trip to the park. Just random silly things. I didn't want to miss out on anything new she went through. So that made it hard for me to let anyone watch her. What if they gave her her first cookie and I wasn't there?! I was pushing people away from me and driving Jake insane.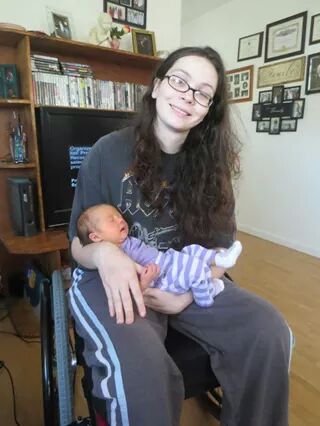 When Angel was 6 months old, we moved to Jake's hometown to be closer to his parents and for better job opportunities. It was supposed to be a time for new beginnings, but my anxiety was at an all-time high. That's when I finally decided to get help.
After I got diagnosed with postpartum depression (PPD), everything changed. I finally had the energy and willpower to do things. I became more active, and my stress and anxiety was finally manageable. I can now let family members watch and enjoy Angel as well. But most important, my relationship with Jake improved.
I finally realized that, since becoming paralyzed, I'd been in denial. I finally could let myself grieve the life I wanted and appreciate the life I have. I wanted to be a massage therapist, but instead I became a mentor and stay-at-home mother. Who knows, maybe I will find a career later when Angel's in school. But 2015 is a new year, and I will make the most of it. I will live in the here and now and finally enjoy my life just the way it is. Imperfectly perfect.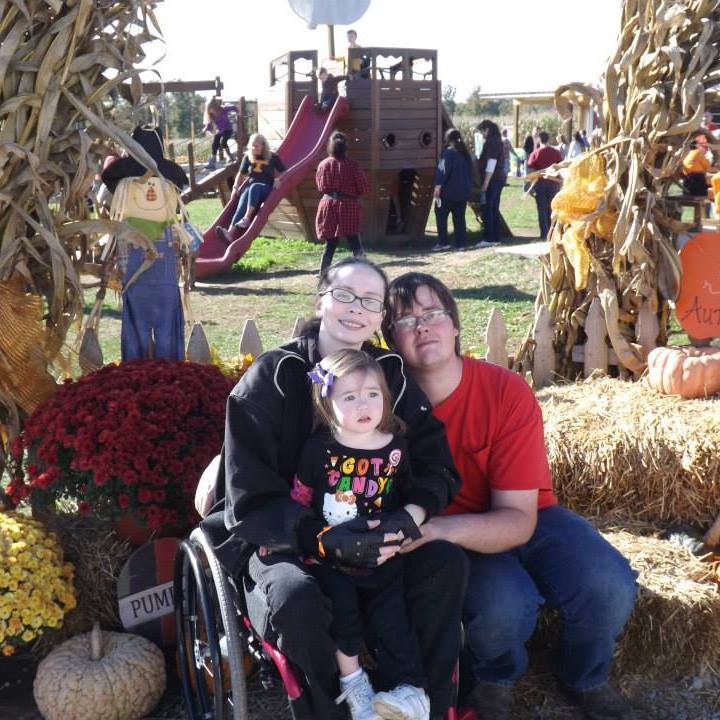 This post originally appeared on A Day in My Paralyzed Life.
Want to end the stigma around disability? Like us on Facebook.
And sign up for what we hope will be your favorite thing to read at night.