With One Beautiful Sentence, a Stranger Perfectly Explained My Daughter's Differences
---
Our baby girl was born at home at 40 weeks gestation, then pretty quickly, taken to the hospital. She had severe club feet and deformation of her mouth. She barely cried.
This is when the life of a special needs family started for us.
Two months and several doctors and hospital visits later, she was diagnosed with Moebius syndrome. She lost a lot of weight while we were trying to figure out how we could feed her. She has a G-tube now, but part of her condition is that she's a little smaller than most. When we were out, I was always asked, "How old is she?"
It's a common question for a women with a baby, but with us, it was usually followed by, "Oh, was she a premie?" Then we'd explain the short version of her story and syndrome. This was well rehearsed. Later, I moved on to responding with "She is so-and-so-months-old, but she's little."
I'm not sure that made me feel any better or gave anyone who asked a real answer. I was new to all these questions. Should I appreciate when people look at her with an "oh poor baby" look as I'm tube-feeding her in a restaurant and she has casts on both her legs that weigh more than her? Or should I be offended? I didn't know how to feel toward people's response or what a mother of special needs child should and shouldn't say. Do people really want the whole explanation up front? Does it make me feel better to explain it? What do I do when she's older and comprehends what I say?
One day, an older lady asked how old she was. I gave my response with her age and then added, "She's a little bitty." This woman just looked at me and said, "Well, not all trees on this beautiful earth are the same size," then smiled and walked away. I loved it!
From then on, I never say anything more than her age when people ask how old she is. If they want more information, I'm happy to further explain. My daughter is now 19 months old, a little bitty, not walking yet, and I still sometimes feel the urge to go right into explaining all about why she's behind in milestones, but I don't.
I just say her age and smile proudly.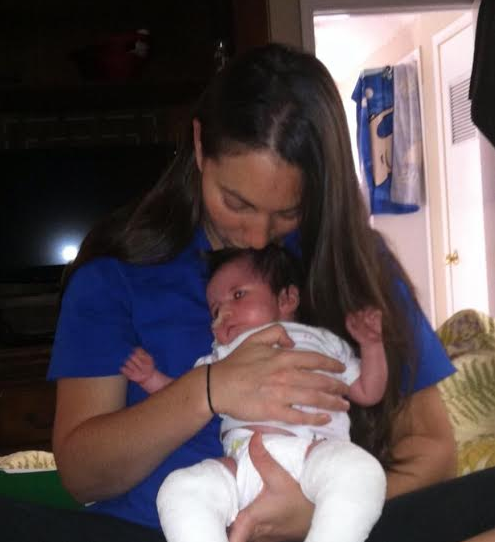 For all of February, The Mighty is asking its readers the following: Describe the moment a stranger — or someone you don't know very well — showed you or a loved one incredible love. No gesture is too small! If you'd like to participate, please send a blog post to [email protected] Please  include a photo for the piece, a photo of yourself and 1-2 sentence bio.
Want to end the stigma around disability? Like us on Facebook.
And sign up for what we hope will be your favorite thing to read at night.