This New Kind of Passport May Make Emergency Hospital Trips Way Easier
---
Let's face it, no one is at their best when thrown into an overwhelming hospital setting. For people with acute medical conditions, communicating with doctors can be an especially stressful experience.
But the Health Passport eases this stress by providing doctors and medical workers with vital information, a brief medical history and the patient's concerns.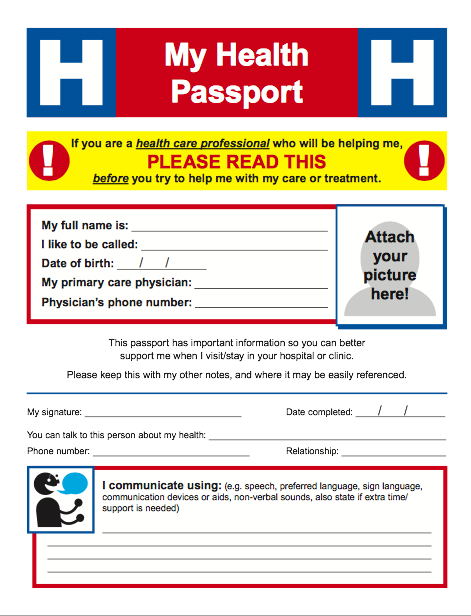 The Health Passport was inspired by a similar tool used at the Mattel Children's Hospital University of California, Los Angeles. A nonprofit hospital group called Plantree, in partnership with the National Quality Forum, debuted the passport last year to make sure all patients will be the center of attention and that their specific needs are adequately addressed.
Susan Frampton, president of Planetree, told The Wall Street Journal that the Health Passport helps "even the playing field and improve the quality of conversations that lead to deeper and more trusting relationships between providers and patients."
In addition to medical information, the Health Passport includes personal preferences for taking medication and allows patients to list their anxiety triggers. Patients can also specify their communication preferences — sign language, speech device or nonverbal sounds — and describe how medical staff can best accommodate their needs.
If you'd like to download a Health Passport, head here.
Want to end the stigma around disability? Like us on Facebook.
And sign up for what we hope will be your favorite thing to read at night.