Sybille Paulsen, an artist in Berlin, is creating art out of loss.
Women about to undergo chemotherapy leave their hair to Paulsen, who then transforms it into intricate and sentimental jewelry as a part of her project called Tangible Truths.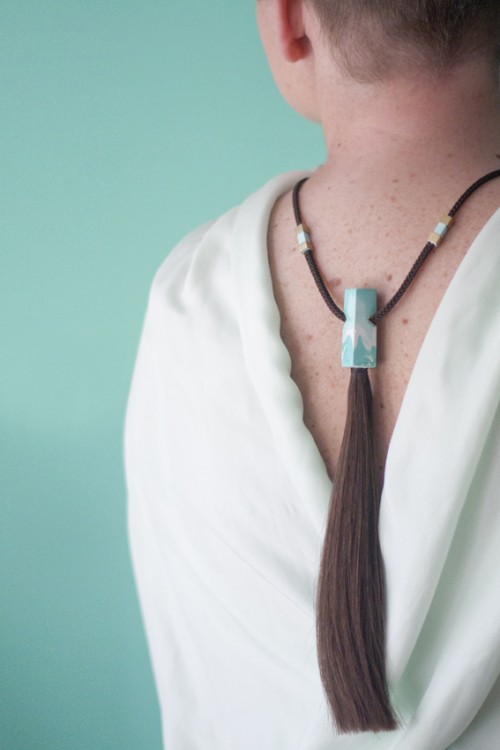 Each piece is handmade and can take days or even weeks to complete, according to Paulsen's website. The jewelry helps women cope with the loss of their hair and the unique pieces invite others to ask questions and engage the individual about their story.
"Each woman is touched differently by the sickness and its treatment," Paulsen wrote on her website. "Not only the person concerned but also the people around them pass through a transformation in this period. Her partner, her family and friends experience her sickness in a personal manner as well. The artifacts that I create with their hair mark this transformation."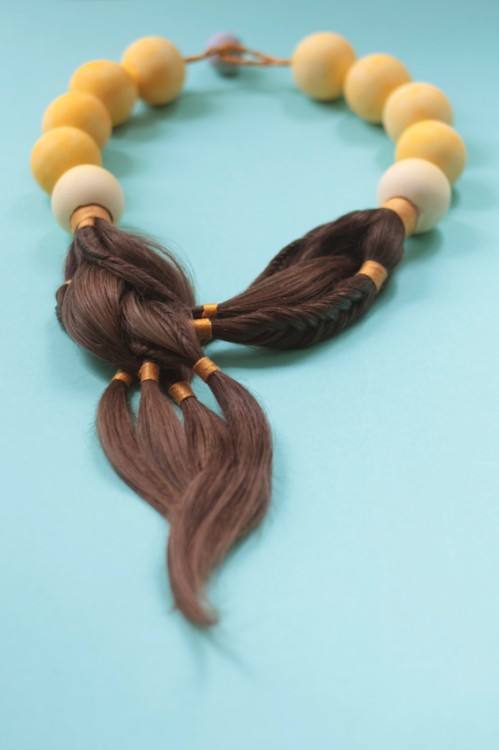 The artist's inspiration for the project was twofold. Her fascination with unusual materials led her to use hair in her art, but it was when someone close to her fell ill that the conceptual foundation of the project was framed.
"It touched me very deeply,"Paulsen told The Mighty in an email. "Talking about it, I realized I was not alone with my feelings and thus I looked for a symbolic way to accompany the patient and his friends and family during his difficult phase."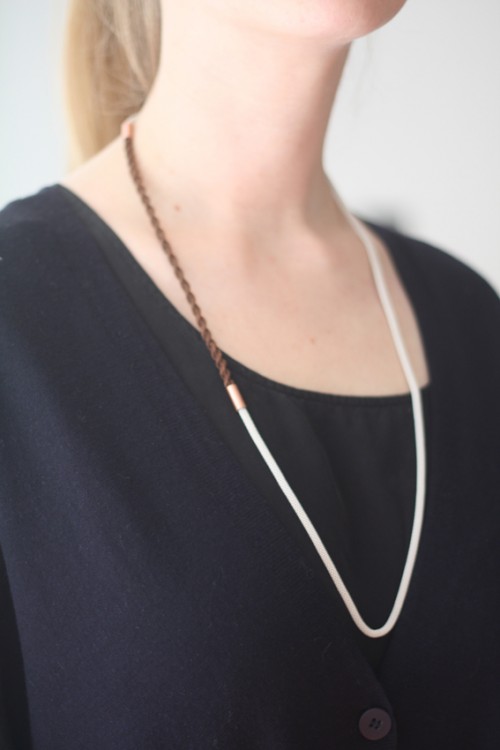 In addition to a piece for the person undergoing treatment, Paulsen has also made braided wristbands and necklaces for family members and close friends. These pieces function as a symbol of connectedness and help bind everyone together during a difficult time.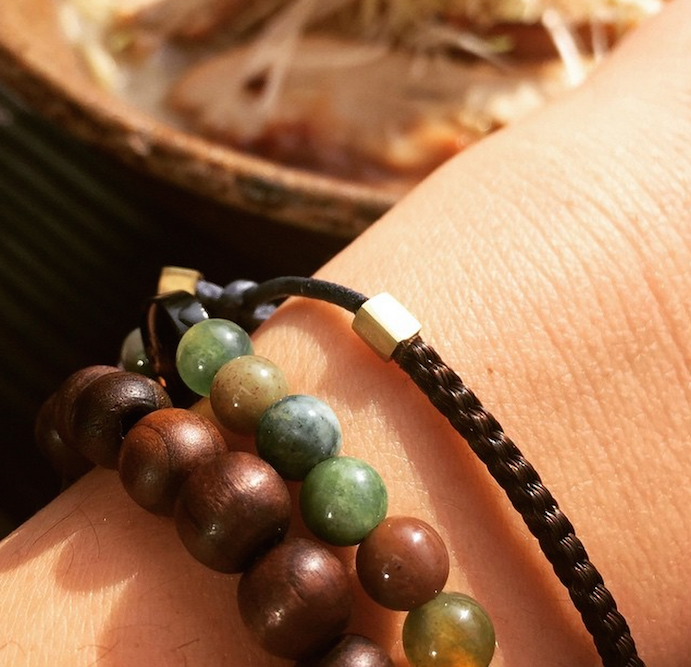 "Although it is mostly out of my control how my work is read by the observer, I can say that my intention is to create visible reminders and anchors of the love we experience during such difficult times," Paulsen told The Mighty. "And this love encourages us to go on."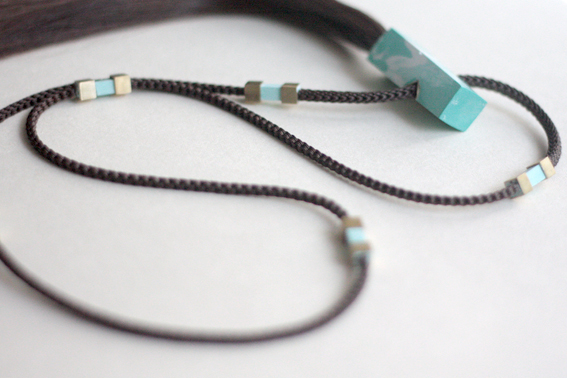 Paulsen says that reactions to her work have been positive, especially among patients and caregivers. Some people are initially put off by the use of hair as a material, but when they see the work and touch it they open up to the idea.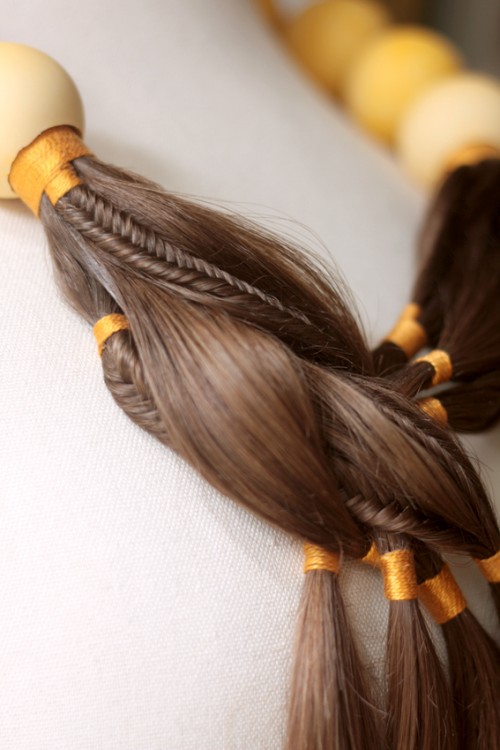 "What Sybille created touched me really deeply,"Paulsen's first client, Mary Beth, wrote on her website. "Her work touched not only me but also those close to me here in Berlin who have seen it or seen the pictures. One person close to me even teared up because the necklace still looked like my hair and was a reminder of what it had been… I love the idea of helping create beauty out of what for many of us is a ugly process: chemotherapy."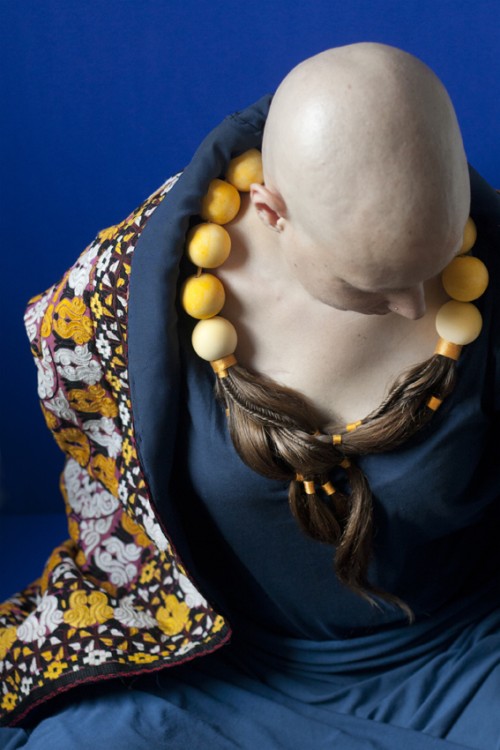 To commission a piece from Paulsen, visit this page. To see more of her work, follow her on Instagram or Facebook.
Want to celebrate the human spirit? Like us on Facebook.
And sign up for what we hope will be your favorite thing to read at night.