Food Allergies Made Me Live Alone as a Freshman. Thanks to Him, I Felt at Home.
---
I am almost about done my freshman year at the University of Pittsburgh. I love Pitt; I have met so many amazing people over my first two semesters and I have made friends I know I will have for a lifetime. One of those friends is someone who I would have never expected; his name is Lenny and he is one of the facilities management staff in Ruskin Hall — the on campus apartment I live in.
He is one of the sweetest people I have ever met. As the end of the semester draws to an end and summer seems just around the corner, I wanted to take a moment to write this letter to him because he has truly gone out of the way to make my home away from home a REAL home.
Dear Lenny,
As I write this, I have 24 days of school left until the end of my freshman year here at the University of Pittsburgh. We first met 227 days ago when I moved into Ruskin Hall. I was terrified, to be honest. I was a freshman moving into an all upperclassman dorm.
You would soon come to learn that I have too many anaphylactic food allergies to eat in the dining hall, so the Disability Office at Pitt had given me a single apartment in Ruskin so I could cook all my own food. My access to a kitchen and safe food was an obvious plus, but I knew living in a single apartment with all upperclassmen meant I was not going to have an RA, other kids living on my floor with a similar experience, or a roommate to become best friends with.
But I soon found out that I had someone no other freshman at Pitt had — and that was you.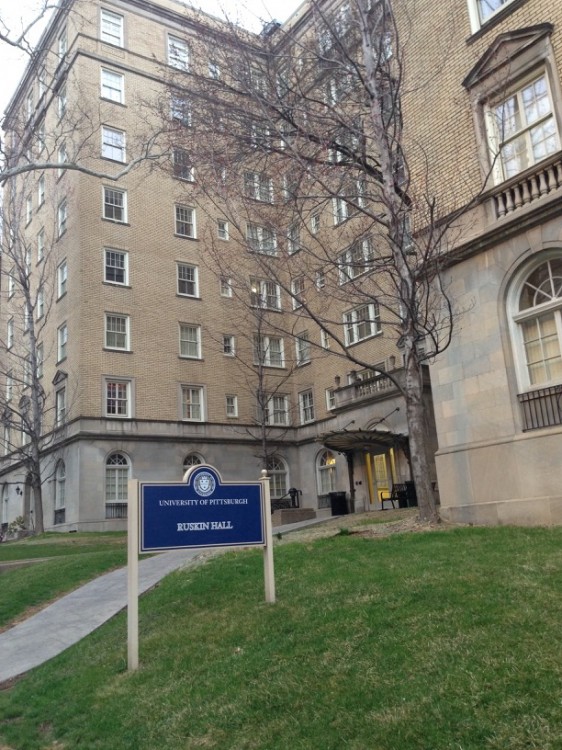 I will forever remember you, Lenny. I will remember the smile you give me before I leave for class each day, I will remember the bear hugs you give, I will always remember to tell you what I am cooking and I will always remember how you go out of your way to make my feel at home.
I know that you said that you are not looking forward to the summer when we all leave and Ruskin is empty. I want you to know that I will be looking forward to the end of August when I get to return to apartment 211, I will look forward to your morning hugs and I will look forward to another year in my home.
When I come back, though, I will no longer be the same nervous freshman you met 227 days ago. I will not be worried about feeling alone or isolated because I know that, no mater what, you will be waiting at the bottom of the steps with open arms to give me a hug before I head to class.
Luckily, I will also have a lot of friends who will be joining me in Ruskin Hall next semester and I have already told them all about you.
Thanks for everything you do, Lenny!
Your friend,
Lily
The Mighty is asking the following: Can you describe the moment someone changed the way you think about a disability or disease? If you'd like to participate, please send a blog post to [email protected] Please include a photo for the piece, a photo of yourself and 1-2 sentence bio.
Want to help celebrate the human spirit? Like us on Facebook.
And sign up for what we hope will be your favorite thing to read at night.