How to Love Your Children Through the Loss of a Sibling
---
I would bet my life savings on the fact that there is not one parenting book that has a chapter dedicated to how to love your children through the loss of a sibling.
It's not natural. So it's not something that anyone naturally chooses to prepare for or read up on when they prepare themselves for the holy task of bringing a child into this world.
When we suddenly found ourselves in the role of parents whose children have tragically lost a sibling, we made a few promises to them. We said things like this, and I'll quote their father:
"You will wrestle with questions over your brothers passing that you may never get answers for in this life, but know this: I will wrestle with you."
"Your Dad sees and cares about your broken heart. I am with you, son."
"This Papa has your back, baby girl."
"I will carry you through this, my precious boy."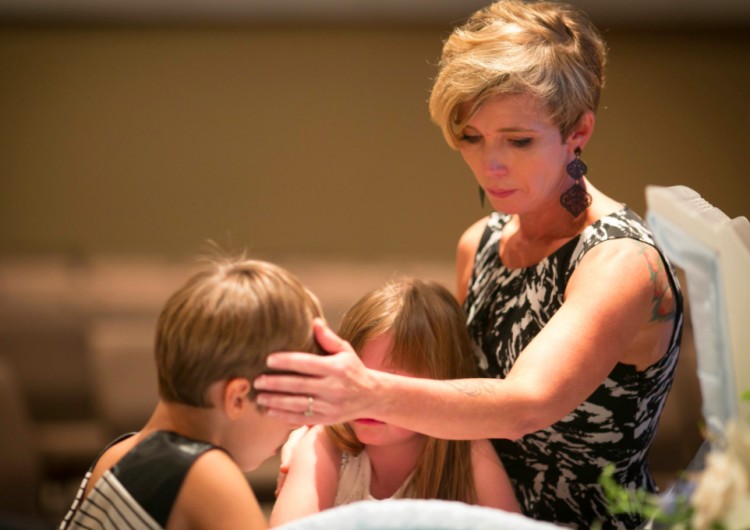 We sat with them and told them they were never to feel alone in grief. We told them that as a family, we were choosing to grieve together and to grieve openly, that no one ever had to hide their tears. We told them that even in our own sadness as parents, we would always be available, never unapproachable.
We've learned to recognize that some behaviors are markers for grief that hasn't found its way out in words.
We're learning to slow down and listen.
We don't have it all together, but we're doing the best we can. After all, there is no book. And even if there was, it wasn't written for my family or for my kids.
And grief has a way of being unique and unboxed.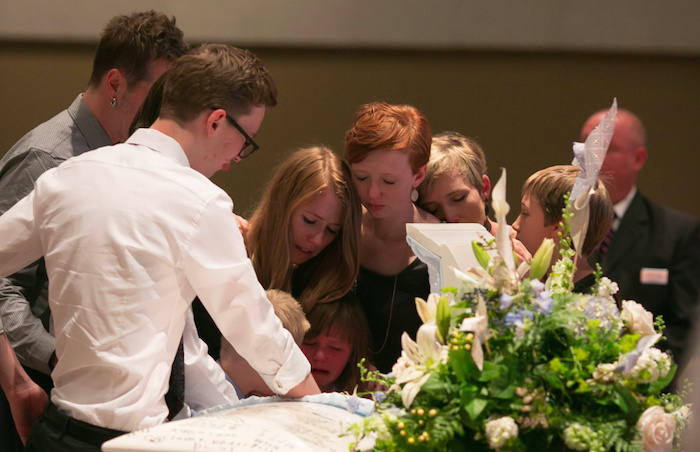 So today when I was driving in the van with my three youngest, talking about a schoolmate of Emma and Aiden's who had passed away, we also started talking about our own sadness.
As the conversation was near the end, these are the wise words I heard in the back seat:
"Sometimes when you cry it comes out of your eyes, but sometimes when you cry it just stays in your soul." -Elia Jane Loux (almost 8)
So as we carry on, sometimes holding our tears in our soul, and sometimes allowing them to pour down our face, we wrap each other up and hold on tight.
My children, thank God, are not afraid to see their mother or father crying. They've learned that it is as natural as breathing. They don't go away quietly and hide.
They've been welcomed in. More than not, if the kids see me cry, they come to me and wrap their arms around me and begin to share their own hearts, too.
It has shown them that I love and I feel and that they are welcome into my heart.
It has also taught them, that when they drop to the floor without warning and start crying, or when they start acting out because those darn tears are stuck in their soul, that we will sweep in and gather them up and hold them tight.
I promised my children they would not feel alone.
I pray with all of my heart that one day they will look back and feel that I kept my word.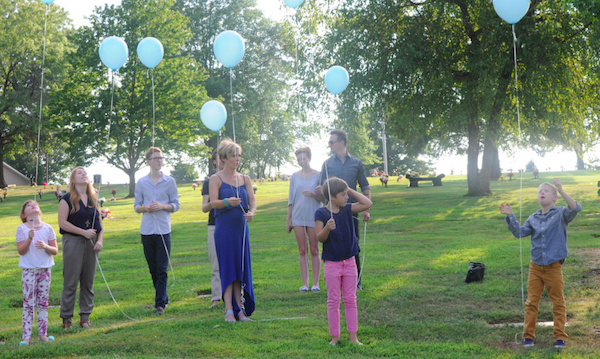 This post originally appeared on Tracie Loux's website.
Want to help celebrate the human spirit? Like us on Facebook.
And sign up for what we hope will be your favorite thing to read at night.