Cancer Patient Gets Musical Surprise on Her Last Day of Chemo
---
Now this is how you celebrate a milestone.
Ann Trachtenberg is a patient at the The University of Wisconsin Carbone Cancer Center in Madison, Wisconsin. Rencetly, she made a joke to her niece that she wanted to be escorted out of her last chemotherapy treatment by a marching band, the Journal Sentinel reported. Her niece wasted no time in making her aunt's joke a reality.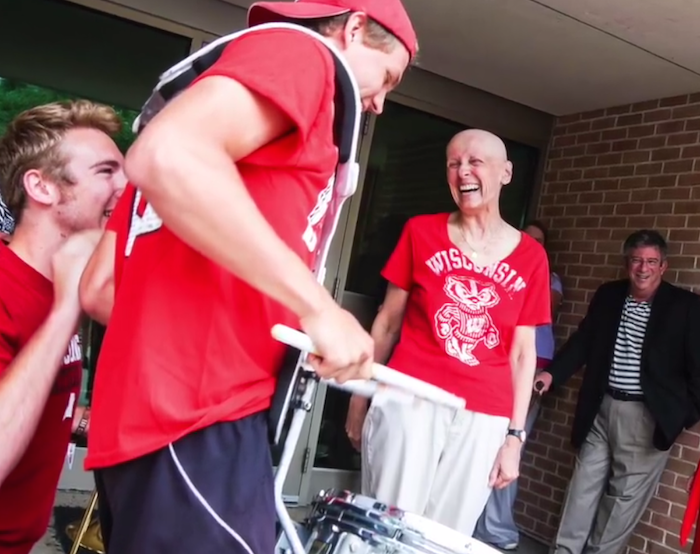 The University of Wisconsin Badger Marching Band was contacted, and Trachtenberg was met with celebratory music as she exited the cancer center.
"This is great, this is great!" Trachtenberg says in the video below.
The video, posted to Facebook on July 20, has already been viewed over 385,000 times and shared over 7,500 times.
Watch Trachtenberg's triumphant moment in the video below:
h/t Reddit Uplifting