How I Trusted My Instincts Raising My Child with a Rare Disease
---
"You're not going to like hearing this, but babies at 6 weeks are just fussy."
That's what an infectious diseases doctor told me when our baby was hospitalized for the second time. He just had a spinal tap in the Emergency Room that revealed signs of meningitis, yet there was no bacterial growth. He was scheduled for surgery to get a central line placed so that he could have access to IV antibiotics since his fragile little veins could not take any more IV pokes.
In that moment, I felt everything at once. I was stunned. I was frozen. I was scared. I was angry.
When the doctor said this to me, he was leaning in front of my face, examining my baby as I held him close to my chest. Not only was this doctor in my physical space, but he was dangerously close to my mental and emotional space. After what felt like a lifetime, I finally responded as calmly as humanly possible, "As his mother, I have to disagree with you — something is very wrong."
By 6 weeks old, there were several aspects of our baby's severe medical condition that we knew; yet there was much more that we didn't know — and still don't completely. We knew his bone marrow most likely did not make any neutrophils, which is one of the most important components of your white blood cells and immune system. We knew he'd developed a severe skin infection from his circumcision site that was so dangerous, it almost required surgery. We knew if he wasn't on antibiotics, he did not gain weight and had even lost weight. We knew he wasn't making eye contact or tracking anymore. We knew, despite serious infection and now suspected meningitis, he'd never had a fever. We knew he had a cystic hygroma during a 10-week-old ultrasound. We knew his older brother passed away suddenly and unexplained at 36 weeks in utero. We knew something wasn't right — and it wasn't because he was a typical, fussy 6-week-old baby.
We know we aren't alone in this nightmare. Sadly, it might happen a lot, especially when you have a baby with a rare, unknown primary immunodeficiency and mysterious clinical presentation. The scenario goes like this: Your baby is sick and medical professionals don't know exactly why. And can't admit what they don't know. And then they might say dismissive things. And you feel alone. And scared.
During these early weeks and throughout our son's medical journey, a major life lesson has been reinforced for me.
Trust your instincts as a parent, and when someone listens to your instincts, trust that person even more. 
If it weren't for our baby's hematologist/immunologist who trusted not only my instincts as a parent, but also his own instincts as an experienced physician in rare diseases — we wouldn't have been in a position to treat and respond to our son's rare and unusual symptoms of a non-functioning immune system and bone marrow failure. We wouldn't have caught unusual bacterial and fungal infections in his blood stream early enough to treat. We wouldn't be one day away from his bone marrow transplant. We wouldn't have a 15-month-old son who is smiling through it all.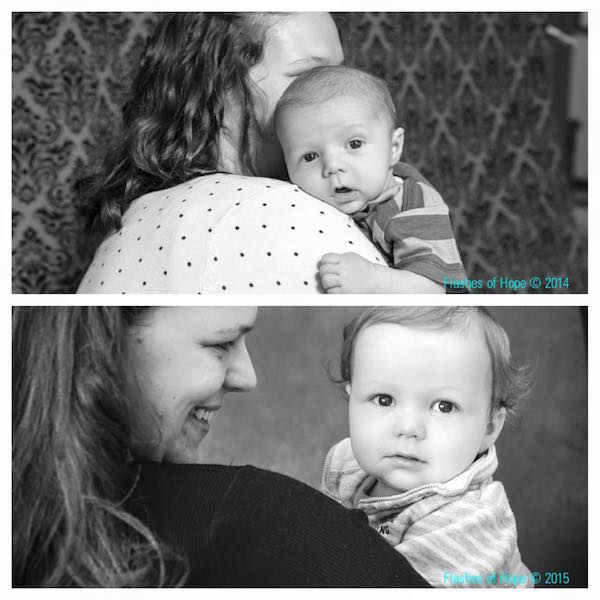 To the doctor who told us he was just "fussy," I ask you to listen to the parents of your patients, especially when they politely disagree with you.
To the doctor who listens to us — then and now — thank you for listening because by doing so, you've saved our son's life.
And to any parents out there who feel they're not being heard by their doctors: Ask questions, dig deeper and trust your instincts. For some doctors, when they come across unusual symptoms and rare diseases, they respond with, "But let me do more, think more, read more, ask more doctors." Sadly, some doctors' next response is nothing. And that's when you as a parent need to follow your instincts to find a doctor or expert community who will trust your instincts and do more to dig deeper with you.
Finding a doctor who can be collaborative with you in the process of diagnosing and treating your child can truly save lives.
Do you have a story about your experience with disability or disease? Maybe a moment that made a big impact on you? Please send it to [email protected] and include a photo for the story, a photo of yourself and a 1-2 sentence bio. Check out our "Share Your Story" page for more about our submission guidelines.