I Ran to Win Before My Chronic Illnesses. Now I Run for This.
---
Someone once told me if you love something, you should keep it close to you. This is what running does for me. Since middle school, running has been one of my biggest passions. I loved being able to go out on a run and forget about all of my worries. I was a successful runner in high school. I consistently came in the top 10 in races and at my peak was running a 5K race in under 20 minutes. In my junior year of high school, my calves began to hurt and my feet began to feel numb.
A local doctor told me I had compartment syndrome in both of my calves. In both calves, there are four compartments that hold muscle and around those muscles are fascia. My fascia was too thick, which cut off my blood flow and nerves. It's like having 2 pounds of meat in a 1-pound bag. I thought having surgery would help me, and it did solve the problem at hand. However, little did I know what I was in for.
Two surgeries, nine scars and four drain holes later I was in more pain than I could ever imagine. My legs constantly burned. They turned weird shades of purple and red. Riding in a car from the vibrations was torture. This is when Dr. Kenneth Goldschneider at Cincinnati Children's Hospital Medical Center diagnosed me with complex regional pain syndrome (CRPS).
CRPS is a rare condition where my brain and sympathetic nerves are telling me my legs are hurt even though they aren't newly injured. They told me that a cure is possible, but it can be very hard to achieve sometimes. I'm working hard every day to hopefully reach remission.
I was also diagnosed with fibromyalgia, widespread pain and dysautonomia, a malfunction of the autonomic nervous system. My doctors immediately started me on physical therapy, medication and pain psychology appointments, but the one thing that truly saved me was my passion for running. Running taught me that when the going gets tough, you just keep going.
Since my diagnoses, I have made it my mission to spread more awareness for the various chronic illnesses I have. Before I was diagnosed, I had no idea these even existed, and now, at times, it feels like they control my life. When I want to go out with friends, my CRPS might say, "Hannah, I'm going to flare up for you." Or my dysautonomia might say, "No no no, Hannah, it's time to be dizzy," and I may not be able to get out of bed.
This is when I decided I was going to train for various half marathons to spread awareness for CRPS, dysautonomia and fibromyalgia now that high school had ended.
The first half marathon I completed was the Flying Pig Half Marathon in Cincinnati, Ohio. I finished under my goal time, but my dysautonomia decided to act up at the finish line. I almost passed out, but thankfully, my dad and a nurse with a wheelchair who was knowledgeable about my conditions were nearby. My legs felt like they were on fire and my body ached, but I was over the moon that I accomplished my first half marathon.
I'm planning on making a race schedule and running a few in the fall and then continuing year round. Being able to combine my love of running and raising awareness for what is so important to me is life-altering. Without running, my doctors say my pain could be even higher. I can't even imagine this considering my pain level is usually an eight out of 10 daily.
I have also learned that winning doesn't necessarily mean crossing the finish line first. Going from a competitive high school cross country and track runner to the back of the pack after my chronic illnesses wreaked havoc on my body. I felt lost. Running fast made me feel alive. I loved the feeling of knowing you were going to come in the top 10 or having a really good race. 
But now I know that winning is getting out of bed. Winning is giving your body a break when it needs it. Winning is getting to run even when the odds are stacked against you. Winning is getting to spread awareness about CRPS, dysautonomia and fibromyalgia one race at a time. I may have complex regional pain syndrome, but it sure doesn't have me!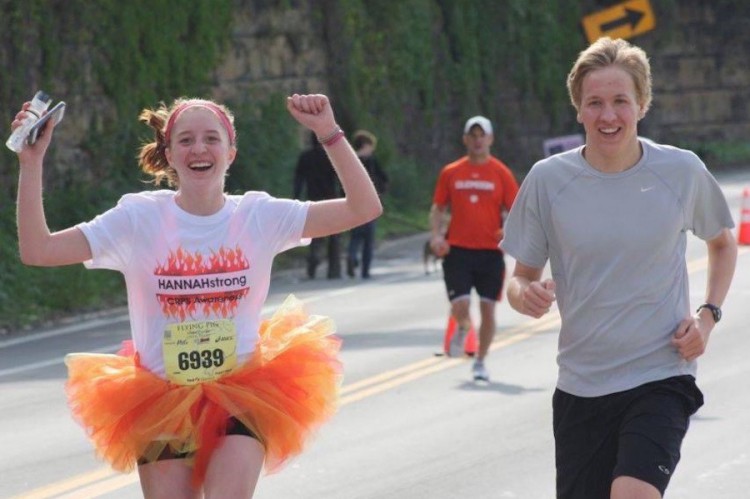 Follow this journey on You Gotta Lot of Nerve.
The Mighty is asking the following: What's the hardest thing you deal with as someone with a chronic illness, and how do you face this? What advice and words of support would you offer someone facing the same thing? If you'd like to participate, please send a blog post to community@themighty.com. Please include a photo for the piece, a photo of yourself and 1-2 sentence bio. Check out our "Share Your Story" page for more about our submission guidelines.