8 Truths People Who Stutter Wish Everyone Understood
---
Although stuttering might make you think of that nervous kid in the back of class, stuttering actually has little to do with nervousness at all. While people who don't typically stutter might stutter when they're nervous, for the more than 3 million people in the United States who have the communicative disorder, the precise cause of stuttering is not known.
With a lot of myths working against them, people who stutter have a few things they'd like to clear up. The Mighty worked with the National Stuttering Association to find out what people who stutter want others to know.
Here's what they had to say:
1. "We are perfectly capable of speaking for ourselves and don't need other people to finish our sentences for us." — Austin Garcia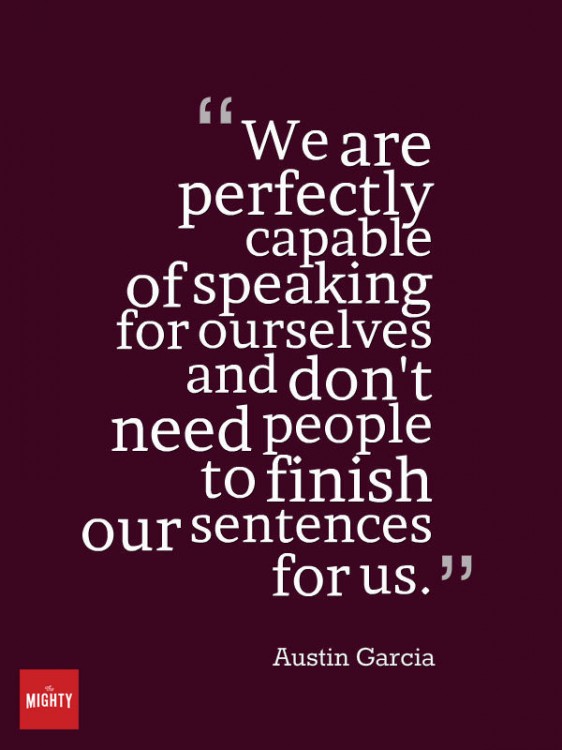 2.
"Often the fear of stuttering is worse than the actual stutter. We fear that people will judge us and label us, so we try not to stutter. And what happens when we try not to stutter? We stutter more!" — Pamela Mertz
3. "There is no cure for stuttering, and there are ups and downs. If I'm fluent today, that does not mean I'm 'cured.'" — Shelley Benhoff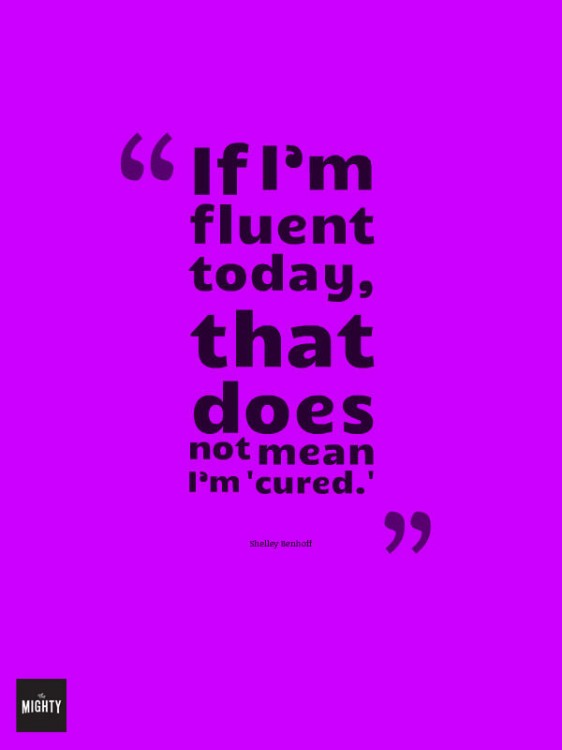 4. "Never underestimate the abilities of a person who stutters…I've been told by many people that having me in their life has made them a better person because it forces them to slow down and listen." — Tracy Fennell Sault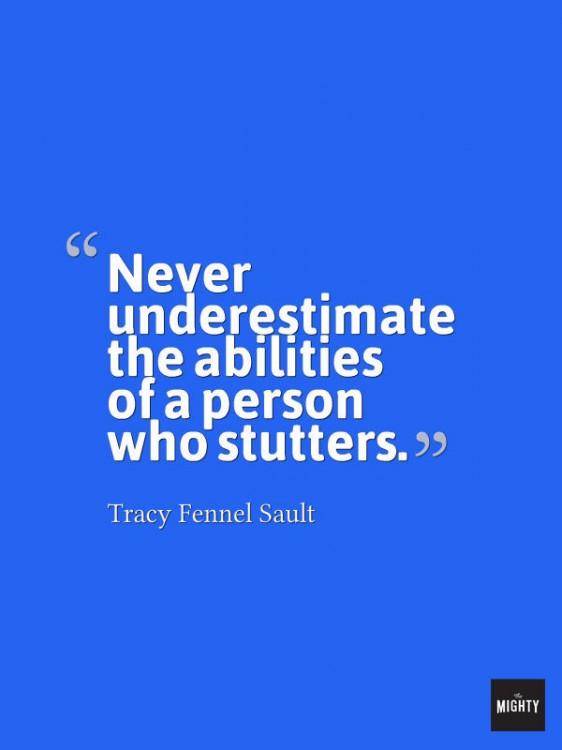 5. "I might not be able to say my name most of the time, but that doesn't mean I can't do (and love) things that involve talking to/in front of people. I did drama and theater in school with no problem!" — Kirsten Orndoff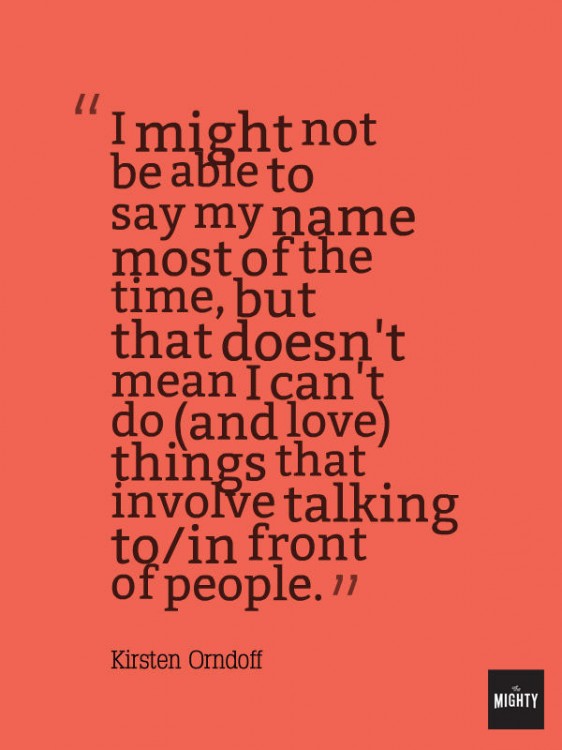 6. "People who stutter are quite a resilient bunch…What other choice do we have?" — Ian Mahler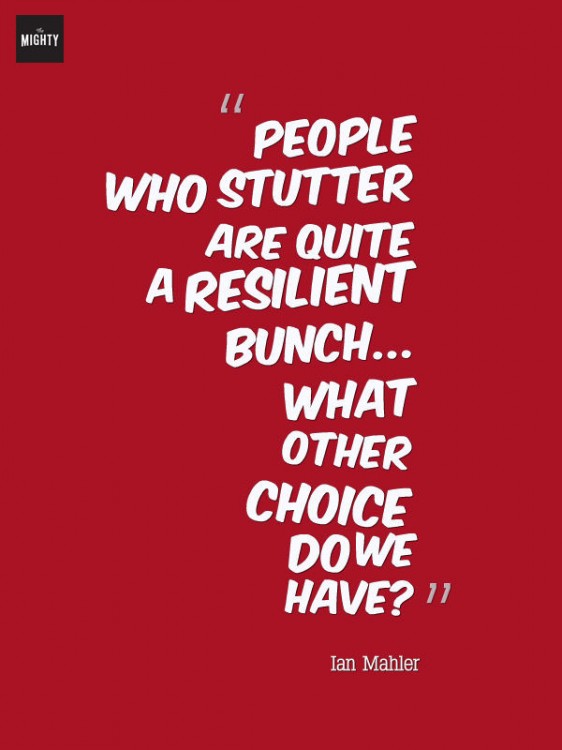 7. "We are not slow… We are as smart as anyone else." — Fianna Peppers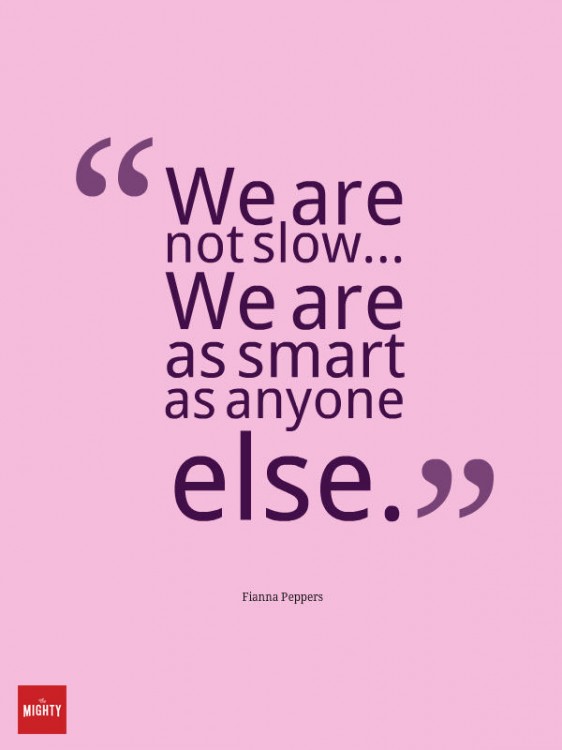 8. "Being a stutterer is like being trapped in an invisible prison… Stuttering is what happens when we speak, but it is not who we are." — 

Fontonya Myrick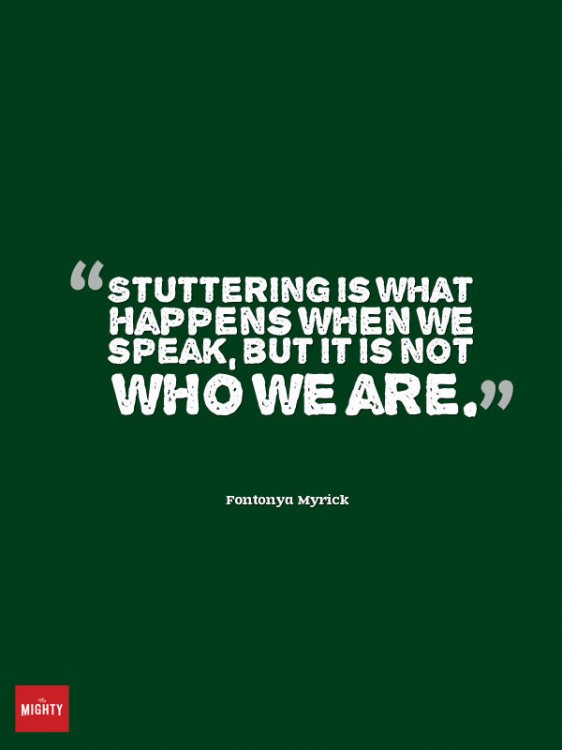 *Some responses have been edited for brevity and clarity.