Study Shows Angelina Jolie's Personal Story Paid Off
---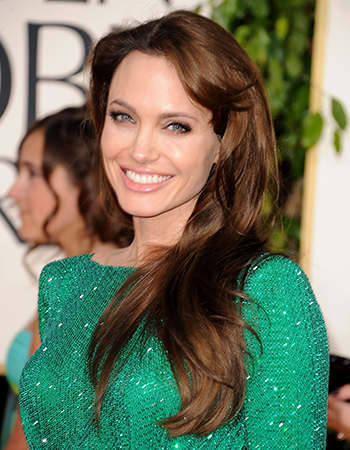 Angelina Jolie's decision to go public with the details of her preventative double mastectomy has helped raise awareness about both cancer and breast reconstruction, according to a new study.
In May 2013, Jolie penned an essay for the New York Times and announced that she had both of her breasts removed because she carries a BRCA1 gene mutation, which increases her risk of developing breast cancer.
Not only was this a major news story for the entertainment industry, but it actually helped educate women all over the world.
Dr. David Benjamin Lumenta, of the Medical University of Graz, Austria, conducted a survey of  1,000 women in March and June of 2013, which was before and after Jolie's New York Times article was published. The results of the study were then published in Cancer, a peer-reviewed journal of the American Cancer Society.
"The key finding was that Mrs. Jolie's announcement did indeed affect the public opinion going beyond gene-positivity (and) actually improving the awareness that breast reconstruction can be achieved with the use of one's own tissue and that it can be done during the breast-removal operation," Dr. Lumenta said in an e-mail to Reuters.
In the report published on Cancer, it's noted that there is an "observed increase in public awareness" about "reconstructive options in breast cancer," and approximately 20 percent of the women polled "indicated that media coverage regarding Ms. Jolie affected their interest in breast cancer."
"This is the first prospective report to prove the media's effect on the healthcare-related issue of breast cancer among the general public, which was based on a serendipitous design: the initial poll on breast reconstruction was conducted a month before Mrs. Jolie's announcement, triggering a timely repetition thereafter in a second poll," Lumenta added in a statement to Science Daily.
"Since individual choice will become a driving force for patient-centered decision-making in the future, cancer specialists should be aware of public opinion when consulting patients with breast cancer."